Is William H. Macy Returning To 'Shameless' Next Season?
When the college admissions cheating scandal was first brought to light, not many people were surprised that such dealings were taking place all over the country. What they were a little surprised about, however, were some of the celebrities whose names were caught up in the mess.
Besides Lori Loughlin and her husband, Mossimo Giannulli, Felicity Huffman and her husband, William H. Macy, are also connected to the scheme. While Loughlin and Huffman have sort of become the faces of the scam and the courts, Giannulli was charged but Macy was not. But does that mean he'll be back at work on Showtime's Shameless?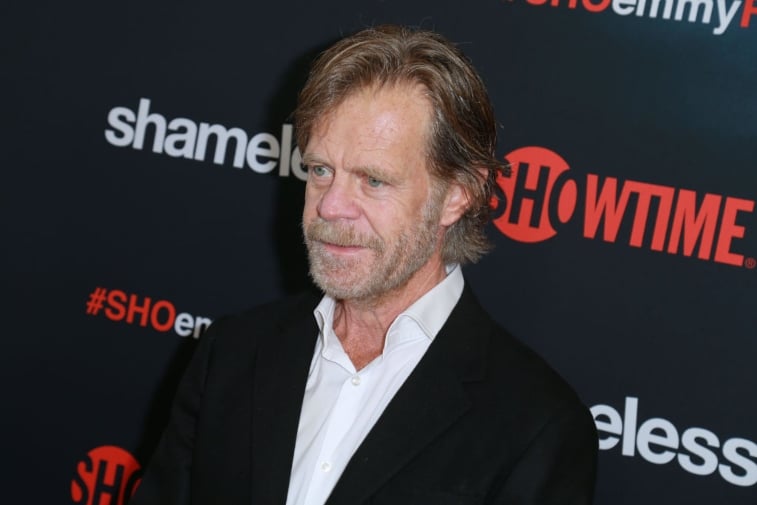 Not much has been said about Macy's involvement in the case
Once the affidavit for the federal investigation "Operation Varsity Blues" became public this past March, it was noted that Huffman's name was listed but Macy was only referred to as "spouse." The document states that both parents made a $15,000 donation to the scheme for their oldest daughter, but Huffman is the one whose voice was recorded making deals for each daughter.
Additionally, email correspondence referenced in the affidavit point to her being the main contact for the co-conspirators. CNN has the document available to read here.
While Macy and Huffman ultimately decided not to pursue the setup for their youngest daughter, the affidavit makes it seem that Huffman's role in orchestrating the whole thing was larger than her husband's. Macy has been spotted going to the courthouse to support his wife, but again, he has not been charged with any wrongdoing.
What Showtime is doing about Macy's role in 'Shameless'
To be blunt, the show will go on—with Macy returning as Frank Gallagher. During one of the sessions for the Television Critics Association press tour this week, Showtime shared its upcoming lineup. Season 10 of Shameless will pick up right where it left off: with Frank and without Fiona.
According to Deadline, when asked about the college cheating debacle and Macy, Gary Levine, one of Showtime's presidents, had this to say:
"Bill was just really happy to get back to work on Shameless, and we were really happy to have someone of his talent and work ethic and the leader that he is on set. That's what we've focused on."
Levine also spoke about how season 10 is already in production and the network is excited about the Gallaghers' return:
"There's a lot of Shameless left in Shameless. We're right in the middle of the 10th season and the stories are unbelievable; the characters are as vibrant as ever and that show has just got the most unique tone on television. John Wells and that talented cast continue to find new ways for the Gallagher family to live and amaze, so I don't know what the future holds, but the present is exciting."
Filming for Shameless began in July and this will be the first season without Emmy Rossum's Fiona. Fans can expect to see Frank back up to his scheming ways once the show comes back in November. On a side note, Huffman is also back to work, and can presently be seen in the Netflix movie, Otherhood.