Wilmer Valderrama to Executive Produce 'The Trail' for CBS, Is He Leaving 'NCIS' After Season 17?
Wilmer Valderrama recently announced he has a new show - 'The Trail' - in the works for CBS, will he leave 'NCIS' after season 17?
NCIS star Wilmer Valderrama is taking his career to the next level. After starring on the hit crime procedural for the past three years, CBS just confirmed that Valderrama is the new executive producer for an upcoming show titled The Trail. It's great to see Valderrama expand on his promising career in Hollywood, but does this mean he's leaving NCIS in the near future?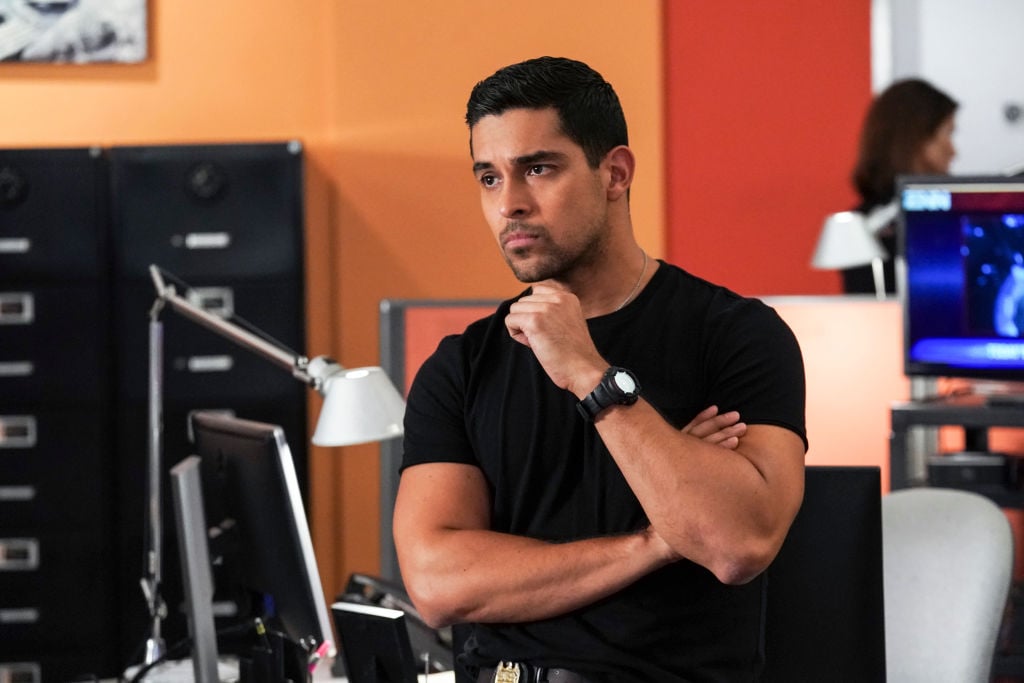 Wilmer Valderrama lands new producing role
CBS recently confirmed that it has purchased a full season of The Trail from writer David Harrington Miller. The show is about a group of elite investigators who work for the U.S. National Park Service.
The unit handles cases that are linked to Yosemite National Park that are usually very high profile in nature. The plot sounds very similar to NCIS, though it is admittedly a lot narrower in scope.
The cases that are featured on NCIS tend to be global in reach, while it sounds like The Trail is going to focus on a specific region of the country. This could mean that filming will take place in a singular location, though CBS has yet to reveal too many details about the project.
Wilmer Valderrama, who plays Torres on NCIS, will be working as an executive producer on the show as part of his company, WV Entertainment. Although there is some concern that his new duties will compete with his commitment to NCIS, it looks like Valderrama will remain on the popular crime drama.
Is Valderrama staying on 'NCIS'?
According to Carter Matt, Valderrama's new contract will keep him on NCIS for the foreseeable future. In fact, David North, who also works on NCIS, is serving as an executive producer on The Trail as well.
Valderrama is hardly the first cast member to take on producing responsibilities while starring on the show. Mark Harmon, who plays Gibbs in the series, is also an executive producer on NCIS: New Orleans.
That said, Valderrama will have to put in more work now that he has additional responsibilities on his plate. Hopefully, this will not take away from his involvement in NCIS, especially considering how much his character has grown over the years.
Wilmer Valderrama has not commented on the exit rumors. He has, however, dished on his character's journey in season 17 of NCIS. This includes his character's romance with Bishop (Emily Wickersham), something fans are definitely excited about this season.
Valderrama opens up about Torres' journey
Fans have been shipping Torres and Bishop for several years and the characters seemed to take a step in that direction last season.  As season 17 of NCIS continues, we have yet to see Torres and Bishop get romantic – but that could change in the near future.
In a recent interview, executive producers Steven D. Binder and Frank Cardea opened up Torres' relationship with Bishop and admitted that they are getting closer.
But when it comes to starting a relationship, the two are hesitant because they know their jobs can sometimes turn fatal – and they aren't willing to risk getting hurt.
While we hope that changes soon, Bishop isn't the only female character who is disrupting Torres' life this season.
What about Ziva's return?
Wilmer Valderrama recently opened up about how Ziva's (Cote de Pablo) return has affected all of the characters on the show, not just Gibbs. The actor revealed that everyone had a difficult time dealing with the fact that Ziva is still alive.
As the season wears on, Valderrama assured fans that they will see all of the characters deal with Ziva's appearance in their own way.
When it comes to Ziva and Torres, Valderrama revealed that he is looking forward to working with de Pablo in future episodes. The actress is expected to reprise her role for two more episodes this season and we cannot wait to see her back in action.
Producers, unfortunately, have not revealed when de Pablo will be back, so fans will have to wait and see how that all plays out.
Until then, fans can watch Wilmer Valderrama when new episodes of NCIS air Tuesday nights on CBS.