Winona Ryder Will Be the Next HBO and Netflix Star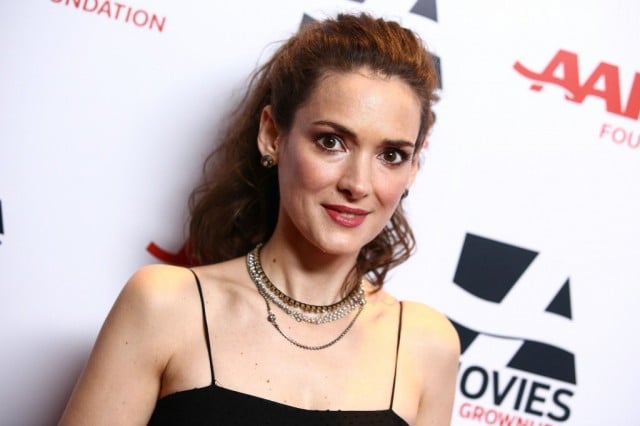 Winona Ryder was one of the biggest stars of the '90s, earning acclaim from films like Edward Scissorhands, Little Women, Mermaids, and Age of Innocence as well as gaining attention for her unique grungy style. After the decade, though, Ryder more or less fell off the Hollywood map. It was only with Darren Aronofsky's Oscar-winning ballet thriller Black Swan that the actress came back into the spotlight with another acclaimed, albeit short, performance. Now Deadline reports that she's been cast in the lead for a new Netflix original series, which will be her biggest role in many years and her first major TV series.
The supernatural series, previously titled Montauk, comes from the creators of Wayward Pines Matt and Ross Duffer, who will write, direct, and executive produce the series. The show is meant to be an homage to 1980s science fiction genre classics. Set in 1980 on Montauk, Long Island, the show follows the events after a young boy disappears without a trace. Friends, family, and the local police all search for him and end up being drawn into a huge mystery "involving top-secret government experiments, terrifying supernatural forces and one very strange little girl."
Ryder will play the young boy's mother, a character named Joyce who raises her son alone while working a blue-collar job. She discovers a well of strength within herself she didn't know she had when she has to find him and save him from the forces that have taken him away from her. She'll co-star alongside David Harbour, who will play the Montauk police chief who is already burned out from his job when he's assigned the investigation into the boy's disappearance. Harbour is known for his roles in The Equalizer and Quantum of Solace as well as HBO's The Newsroom.
This isn't Ryder's only big TV project on the horizon. She's currently filming the HBO miniseries Show Me a Hero with Alfred Molina and Oscar Isaac. The show is about a contemporary civil rights struggle in which the young mayor of Yonkers, New York is tasked with building some low income housing in predominantly white neighborhoods. The question of where to place the buildings ultimately ruins his political and personal life as well as tears apart the community.
Ryder seems to be thoroughly embracing TV as a medium for a comeback of sorts, or perhaps just a format that's offering her better scripts than movies. It's no news that many actors and actresses formerly known as big movie stars are increasingly turning to television for more creatively interesting work in what critics are calling TV's golden era. Television and especially the new models offered by streaming services afford more creative freedom to writers, directors, and actors than would ever be given by a major movie studio, thus Hollywood's talent has been flocking to the small screen.
These two shows on two of the most esteemed networks in television could be just what Ryder needs to restart her acting career. That part in Black Swan proved to anyone who doubted her that Ryder definitely hasn't lost her touch, she is just picky about what projects she decides to take on. Television's golden era could make Ryder the next Matthew McConaughey by reviving her career via TV.
Follow Jacqueline on Twitter @Jacqui_WSCS
More from Entertainment Cheat Sheet: