Winter Has Meghan Markle Craving Yoga
Meghan Markle is feeling the cold weather during her first winter in the United Kingdom as the Duchess of Sussex. And, according to Meghan herself, all the chills and frost have her really wanting to do yoga, something she has been practicing regularly since college.
In Bristol last Friday, Meghan had a sweet bonding moment with a yoga enthusiast in a crowd that had been awaiting her and Prince Harry's arrival. "What kind of yoga do you do?" she asked the fellow fan as the two of them chatted amidst a snowfall.
"It works for the mind and body; it's so key," the duchess added. "A nice practice would be so fantastic right now."
Meghan Markle's love for yoga
Yoga has been a part of Meghan Markle's life since she was a child and is one of the main ways in which the duchess stays fit.
Her mother, Doria Ragland, is a yoga instructor who teaches in Los Angeles, California, with Oprah Winfrey reportedly as a client. As such, it comes as no surprise that the duchess was introduced to yoga by her mother when she was a little girl.
"Yoga is my thing. My mom is a yoga instructor and I started doing mommy-and-me yoga with her when I was seven. I was very resistant as a kid," Meghan told, "but [my mother] said, 'Flower, you will find your practice – just give it time.' In college, I started doing it more regularly."
As a matter of fact, when Meghan was still working as an actress in Toronto, she would often attend classes taught by Duncan Parviainen, an instructor specializing in hot yoga. It was here that Meghan learned how to do a handstand, and she was fearless about it, according to Parviainen himself.
Far from her childhood years of being apathetic towards exercising, nowadays yoga is such a big part of Meghan's life that she is known to get up at 4:30 a.m. in order to fit in a nice, relaxing session before starting her work in the morning. Meghan and Harry's new home, Frogmore Cottage, even has a yoga studio built in just for the duchess herself.
Her other fitness routines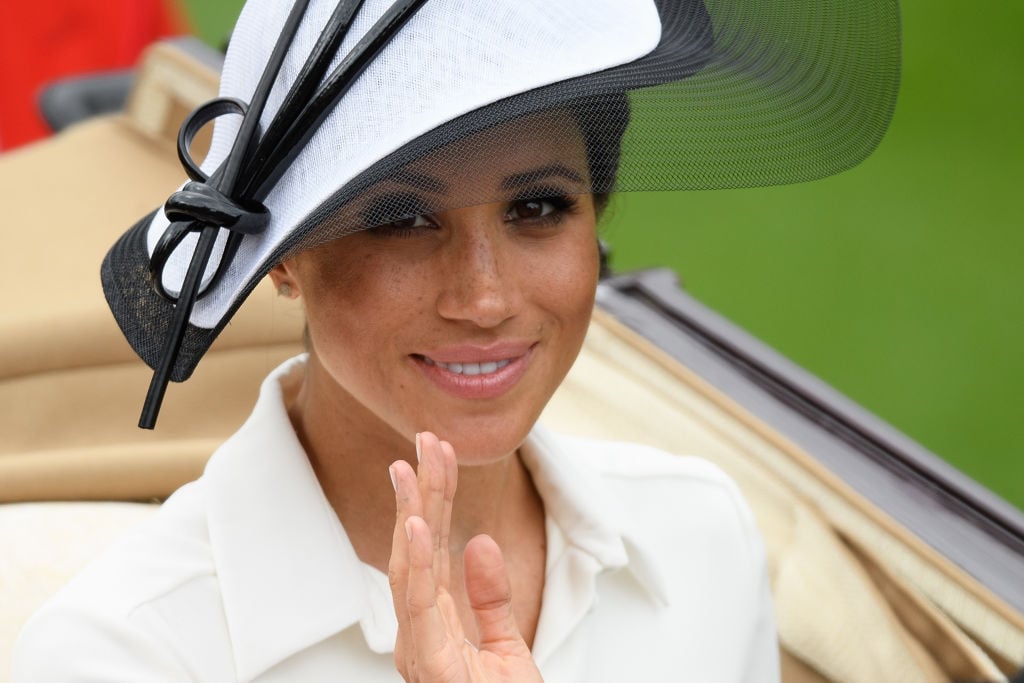 For Meghan Markle, staying in shape and working out are key to a healthy lifestyle. "Being active is my own moving meditation," she once shared with Best Health Magazine.
Aside from yoga, the Duchess of Sussex has also been a huge fan of running and home workout DVDs.
However, Meghan has admitted that running can be a bit difficult in recent years given her age. "As I've gotten older, running has become hard on my knees, so I can't run outside the way I used to," she said before adding, "but I'm still planning to run a marathon!"
As for workout DVDs, Meghan's favorites are those from Tracy Anderson. "I just find that the results are great," she shared with Shape in 2013. "You can do little 15-minute increments and then at the end of the day you've had a full workout."
In fact, Meghan's new abode of Frogmore Cottage also reportedly has space for a gym, so the duchess will have plenty of room to hit the treadmills or workout along to Tracy Anderson's methods in addition to her daily yoga.
Now that the Duchess of Sussex is expecting (her and Harry's little bundle will be due in April), her current workout routines might a bit different than the ones that she did before her pregnancy. Nevertheless, we have no doubt that Meghan will continue to enjoy yoga and being active as much as she possibly can.