Winter Is Buffering: HBO GO Down During 'Game of Thrones' Premiere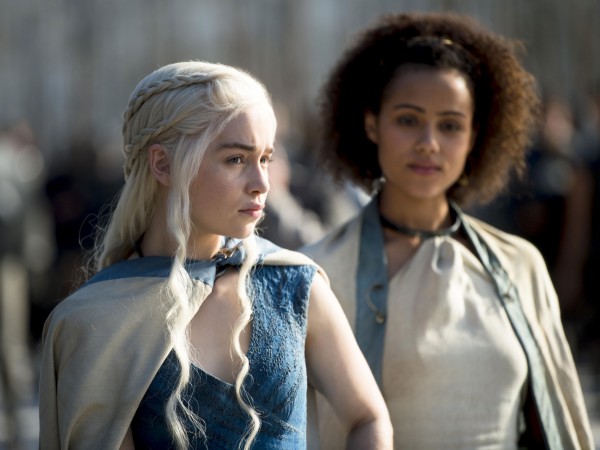 Most of the time, HBO GO works great. You choose what you want to watch and it streams to your television, computer, phone, or tablet. As many people discovered last night, however, the service is not flawless. During the highly anticipated premiere of the fourth season of Game of Thrones, HBO GO went dark, failing to load and leaving many fans none too happy.
This isn't the first time HBO GO has let users down at extremely inconvenient times for fans of the network's shows. The service also quit working during the also much anticipated True Detective finale in March. An HBO representative told TechCrunch that the outage was "due to overwhelming demand around the premiere of Game of Thrones."
Shortly after the service went down last night, the HBO GO Twitter account began offering status updates. "Looks like there's trouble in the realm," read one of the tweets. "Apologies for the inconvenience. We'll be providing updates, so please stay tuned. #GameofThrones."
Soon, it began suggesting alternate ways to view the episode. "Having trouble accessing @HBO GO? Send a raven. @GameOfThrones will be available soon on HBO On Demand with some cable providers." Followed by, "We're sorry for all of the trouble, but if you're an @HBO subscriber, the @GameOfThrones premiere replays at 11 PM EST."
It wasn't until five hours after the 9 p.m. EST premiere that the service came back online everywhere, by which point the episode had already aired twice on the standard HBO channel.
Only subscribers to the HBO cable channel are supposed to have access to HBO GO, so technically the outage shouldn't have posed all that great of a problem for customers, who could watch it on cable if they were home. However, it's widely known that many people share their HBO GO passwords, which presumably increased the number of people trying to log in last night.
It's not like HBO is unaware that some HBO GO users aren't paying customers. CEO Richard Plepler has acknowledged the issue and says he doesn't mind. In an interview with BuzzFeed, he said, "It's not that we're unmindful of it, it just has no impact on the business." He called it a "terrific marketing vehicle for the next generation of viewers," and said, "We're in the business of creating addicts."
If technical issues like this persist, it seems that they'll also be creating angry customers. HBO wasn't the only entity online last night discussing the outage. Fans took to Twitter, Reddit, and many other sites to complain about not being able to watch the show. Some kept their complaints light and humorous, like @nasrat, who tweeted, "Winter is buffering…" Others weren't as cheery, like @Timmeh_S: "This is BS, #HBOGO".
Another common thread was people making humorous references to sharing passwords, like @jaybirdsteele, who tweeted, "Why does #hbogo keep crashing? My friend's mom pays Comcast good money for the service! I shouldn't have to put up with this!" Others, like @adkarabinus, took offense to all of the jokesters, saying, "It's really hilarious how so many people assume the #hbogo complainers don't subscribe. Uh, maybe we just couldn't catch the broadcast."
More From Wall St. Cheat Sheet: