With Paul Walker Gone, What Is Vin Diesel Up To Going Forward?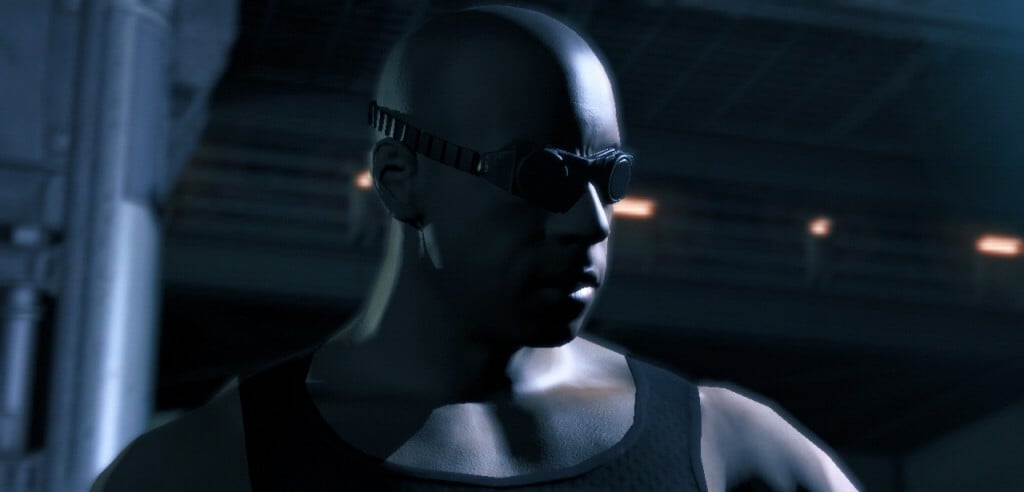 Other than dancing, Vin Diesel had a few slow months after the death of friend Paul Walker, but his agenda has started getting a little fuller now. For one, he's playing a talking, fighting tree with a vocabulary of exactly three words (his best role to date was as a talking robot in The Iron Giant, so that's not as snarky as you might think.) Rumors have also popped up suggesting a new Riddick movie may be in the works, based on the surprisingly good Blu ray sales of the last Riddick film. The newest film in the series was a throwback to the darker, R-rated origins after the abysmal 2004 PG-13 space opera Chronicles of Riddick. The series inspired a video game – Escape from Butcher Bay – that's actually better than any of the films.
Diesel is a self-proclaimed video game nerd, and his involvement with the game helped make it a cult hit. An HD remake call Dark Athena came out in 2009, and it's a must for gamers and Diesel fans. (Diesel is also a hardcore Dungeons and Dragons fan — he has his D&D character's name tattooed on his stomach.)
Diesel had a difficult time working after his friend Paul Walker died in November. The two were close friends, and they both got their big break with The Fast & the Furious. The series stalled for a while after Diesel left; 2 Fast 2 Furious and Tokyo Drift have all the depth of a YouTube clip, but extended to insufferable feature length. Diesel returned in 2009 for Fast & Furious, which revitalized the series and established it as a franchise. Dwayne Johnson came on for Fast Five and the series has had the pedal to the metal ever since.
The upcoming Fast & Furious 7 is shrouded in tragedy, as it's the final appearance of Walker because he died mid-production. Questions arose concerning how they would finish the scenes Walker hadn't shot yet. Originally rumors circulated that, à la Brandon Lee in The Crow and Oliver Reed in Gladiator, Walker would be revived via movie magic (read: CGI), and his presence in future installments of the franchise would depend on movie technology. People predictably didn't like that so much, and instead Walker's brother stood in for the late actor, and the script was rewritten to give Walker's character a happy retirement instead of a death.
Playing Groot in Guardians of the Galaxy is the first work Diesel has done since his friend died. In a Facebook Q&A, Diesel wrote: "Although it was challenging, just to get back to work was therapeutic — especially as Groot …  There was an innocence about the character that was just refreshing — and it may have been more challenging under other circumstances, but at that time, it was very therapeutic."
Diesel said he uttered the line, "I am Groot," the only three words the characters speaks, around "a thousand times." Or, rather, "It felt like a thousand."
Diesel has a reputation for being big, bald, and a bad-ass in movies, but he actually gave a really sincere and warm performance in Find Me Guilty, Sidney Lumet's 2006 courtroom drama about a low level Italian gangster who represents himself in court. That Diesel is so captivating and so earnest without being melodramatic is shocking, but not as shocking as seeing him with hair.
More From Wall St. Cheat Sheet: