'Wolf' Rakes in the Dough for Scorsese, But Is It His Best Film?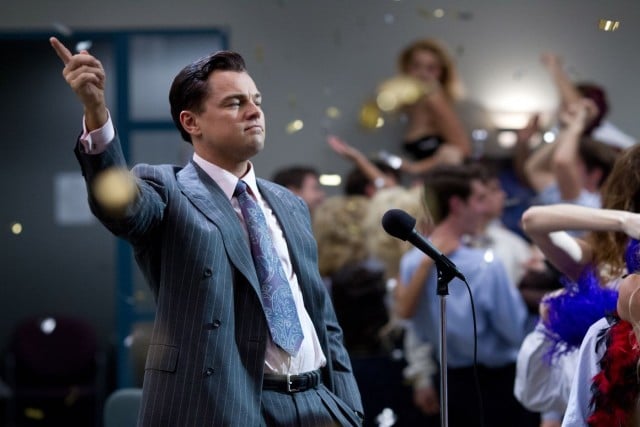 Martin Scorsese's Oscar-nominated film The Wolf of Wall Street has become the acclaimed director's most profitable movie of his career. It has now grossed $305.1 million globally as of February 10, according to figures from Box Office Mojo.
This is Scorsese's first movie to break the $300 million mark. His previously highest grossing film was 2010′s Shutter Island. That movie also starred frequent Scorsese collaborator Leonardo Dicaprio and made $294.8 million worldwide, according to a report from the Hollywood Reporter. The publication pointed out that the film's performance at the box office is especially impressive because the movie runs over three hours and contains graphic nudity, language, and drug use.
The Wolf of Wall Street is also nominated for five Academy Awards, including Best Picture and Best Director for Scorsese as well as Best Actor for Dicaprio. Scorsese's been nominated for twelve Oscars in the past and won for The Departed in 2006.
The film is one of those love-it-or-hate-it type movies. The tale of the detestable Jordan Belfort, who ripped off millions from investors by cheating them into thinking penny stocks were actually blue-chips through his brokerage firm Stratton Oakmont, is a comedy so dark it's morally and physically painful to laugh at. Much of the three-hour running time is spent watching Belfort and his cronies snort cocaine off prostitutes and drool in delirium while high on Quaaludes. Dicaprio's depiction of Belfort results in a character so morally reprehensible that he's disgusting to witness, but of course, that's the genius of Dicaprio's performance. The screenplay is penned by The Sopranos writer Terence Winter, and it's snappy, funny, and filled with f-bombs.
The movie has also gotten a mixed response from critics who seem to either laud it as a masterpiece or spurn it as a substance-less depiction of Dionysian excess. A rapturous review from the New Yorker called it "an exuberant, hyper-energized riot," and hailed it as the funniest and most dangerous film to be made in years. "It's like mainlining cinema for three hours, and I wouldn't have wanted it a minute shorter," said critic Richard Brody.
"The laughs are merciless and nonstop, every one with a sting in its tail. If that's too much for you, go watch The Sound of Music. Scorsese doesn't coddle. Wolf snarls and bites, but you won't forget for a second that you're in the hands of a master filmmaker," reads a five-star review from Rolling Stone critic Peter Travers.
Some weren't as enthused by the movie's three hours worth of debauchery. "Eventually though the pandemonium wears you down; in my case, eventually meant the end of the first hour, with two more hours to go," said Wall Street Journal critic Joe Morgenstern.
So, The Wolf of Wall Street has made Scorsese the most money, stands to win a ton of Oscars, and has some critics waxing poetic about his courageous refusal to include any kind of moral to the story about an unflinchingly awful human being. But is this Martin Scorsese's best movie? Even a great review from The Atlantic called it "among his best pictures of the last 20 years," but not the greatest Scorsese flick ever made.
According to the American Film Institute's list of the 100 greatest films of all time, the gangster classic Goodfellas (ranked no. 94), the unsettling thriller Taxi Driver (no. 47), and the biopic about boxer Jake LaMotta Raging Bull (no. 24) are considered to be Scorsese's best films. Making such a graphic movie that has had a magnet dragged across its moral compass was certainly a brave and unique move, but does Dicaprio's debauched Jordan Belfort come close to DeNiro's nuanced take on LaMotta? Will The Wolf of Wall Street rank higher than Goodfellas or Raging Bull on AFI's list in the future, or will the movie seem less ballsy with age?
More From Wall St. Cheat Sheet:
Follow Jacqueline on Twitter @Jacqui_WSCS