9 Women Who Should Be the Next Bond
With Daniel Craig seemingly leaving his Bond days behind, speculation over who may take over as the next Bond has been at an all-time high. Plenty of names, from Tom Hardy to Damien Lewis, have been thrown around, but the rumors haven't been limited to male actors.
Talk of a potential female Bond has picked up traction in recent months, with several acclaimed actresses throwing their hats into the ring for the role. Below, check out nine actresses who should be in line to become the first-ever female 007.
1. Emilia Clarke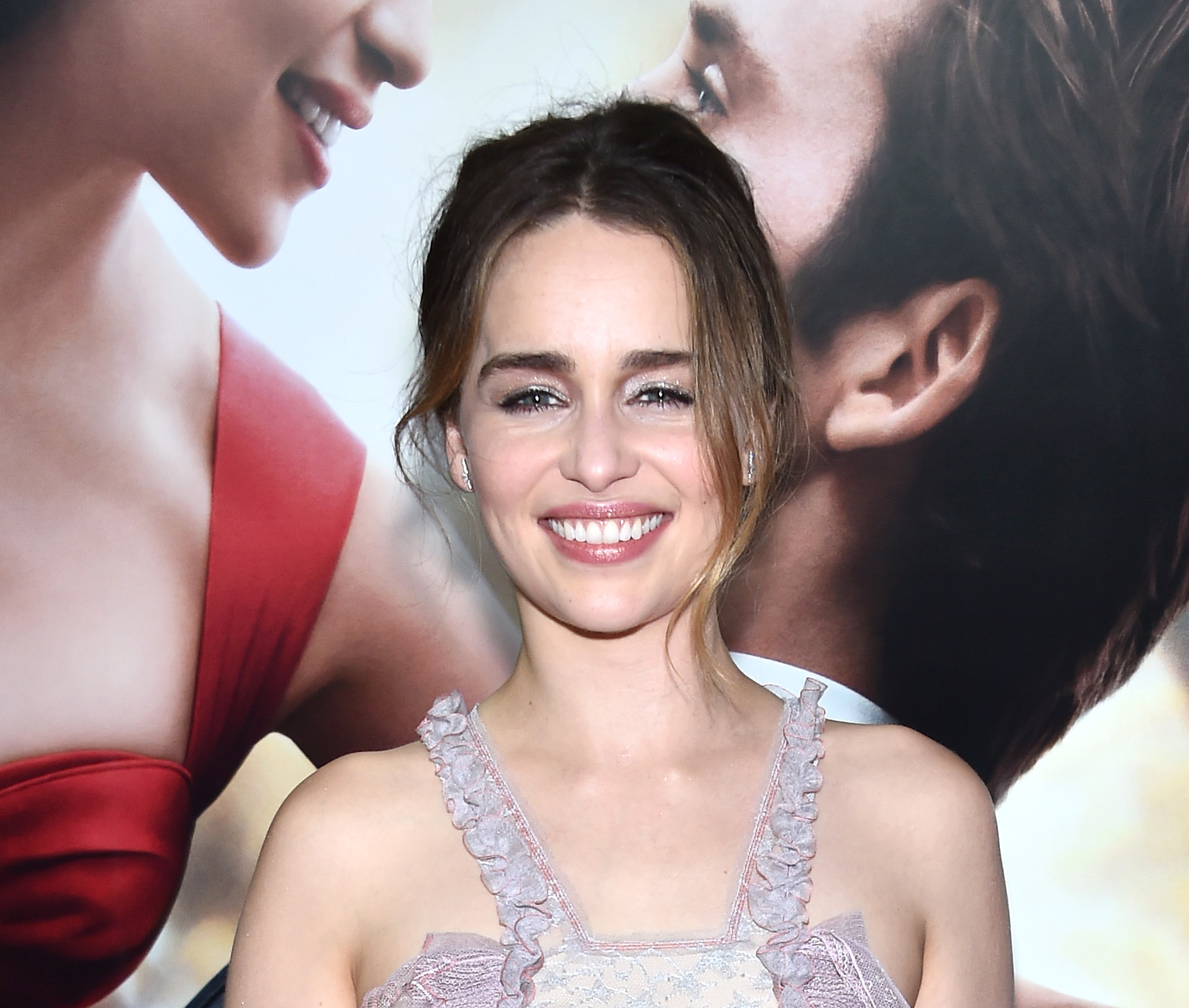 With speculation over who could be the next Bond in full swing, Clarke threw her name into the mix. The Game of Thrones actress recently told the Daily Star that one of her dreams is to play the female version of the iconic spy. "I would love to play Jane Bond," she said. She even has an ideal leading man (or should we say, Bond boy?) in mind.
"My ultimate leading man would be Leonardo DiCaprio. No doubt about it," she told the publication. Clarke certainly has her fair share of experience playing tough and powerful characters, as evidenced by her current turn as the mother of dragons and breaker of chains, Daenerys Targaryen, on GoT, which is currently in its sixth season.
2. Gillian Anderson
It's Bond. Jane Bond.
Thanks for all the votes! (And sorry, don't know who made poster but I love it!) #NextBond pic.twitter.com/f8GC4ZuFgL

— Gillian Anderson (@GillianA) May 21, 2016
Recently, Anderson's name has been thrown around as a contender to be the next Bond. In May, a fan-led Twitter campaign threw its support behind the X-Files actress, even circulating a photoshopped version of Bond's iconic poster with Anderson's picture.
Anderson showcased her enthusiasm for the idea, tweeting out the fan-made poster with the caption, "It's Bond. Jane Bond. Thanks for all the votes! (And sorry, don't know who made poster but I love it!) #NextBond." She also later shared a photo of herself from her X-Files days, looking quite Bond-esque. "Jane Bond potential a la 1995! #tbt #janebond," she wrote.
3. Priyanka Chopra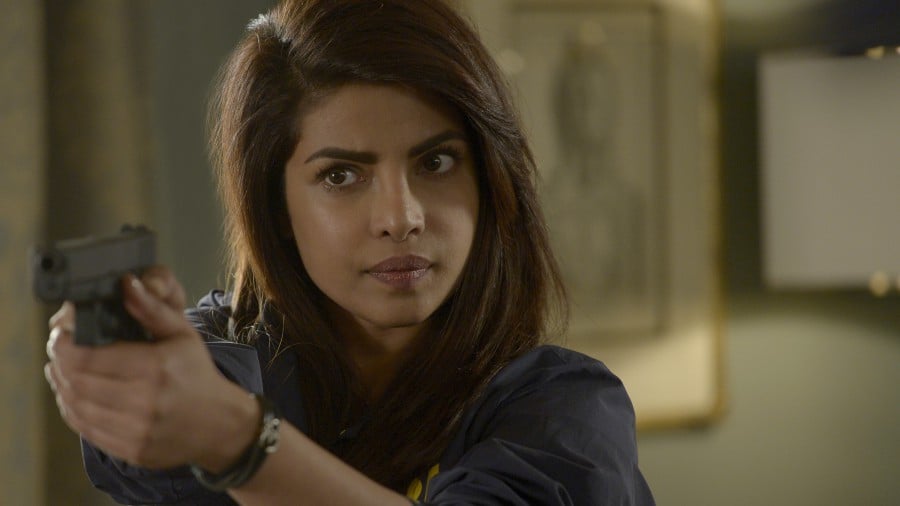 The Quantico star made it clear that she'd much rather play 007 than be his sidekick. "I get that all the time," she told Complex of the frequent suggestion that she be cast as the next Bond girl. "But fuck that — I wanna be Bond."
Chopra has already showed off her action-star chops as promising FBI recruit Alex Parrish on ABC's Quantico, which was renewed for a sophomore season earlier this spring. Plus, it wouldn't be the first time the actress nabbed a part originally written for a man. In the upcoming remake of Baywatch, Chopra will play a villainous oil tycoon, a role initially intended for a male.
4. Emily Blunt
Is an explanation for this one even necessary? Blunt has established herself as one of the most versatile actresses in Hollywood today, excelling in both comedy and drama since her breakout role in 2006's The Devil Wears Prada. She's recently proven to be a more than capable action star, stealing the show in badass roles such as 2014's Edge of Tomorrow (with a sequel coming up) and last year's Sicario.
Between her combat skills and her charisma, it's no wonder that she has been a fan favorite for the role of Captain Marvel, among other superhero roles, in the past. She hasn't signed on for any of those officially as of yet, so perhaps playing a super-spy would be more to her liking?
5. Elizabeth Banks
Can I have my martini now? Love this @ew! https://t.co/o0JJpLTaXZ pic.twitter.com/Ju3lrc0CoJ

— Elizabeth Banks (@ElizabethBanks) May 29, 2016
Banks may be known as one of Hollywood's leading funny ladies, but that doesn't mean the actress isn't open to taking on a more action-driven role. When asked about who she would most like to portray on the big screen in a February interview with Entertainment Weekly, Banks said she would love to play the next Bond — and no, not Jamie or Jane Bond, but James Bond.
"Why you gotta change it?" Banks said of the potential gender swap. Banks has plenty of experience working on huge hit franchises both in front of the camera and behind the scenes. Who knows? In her hands, audiences would possibly see a more lighthearted side of Bond.
For her part, Banks is clearly still interested. After EW created a mockup poster of the next Bond featuring the actress's photo, she shared it on Twitter, with the caption, "Can I have my martini now? Love this @ew!"
6. Gugu Mbatha-Raw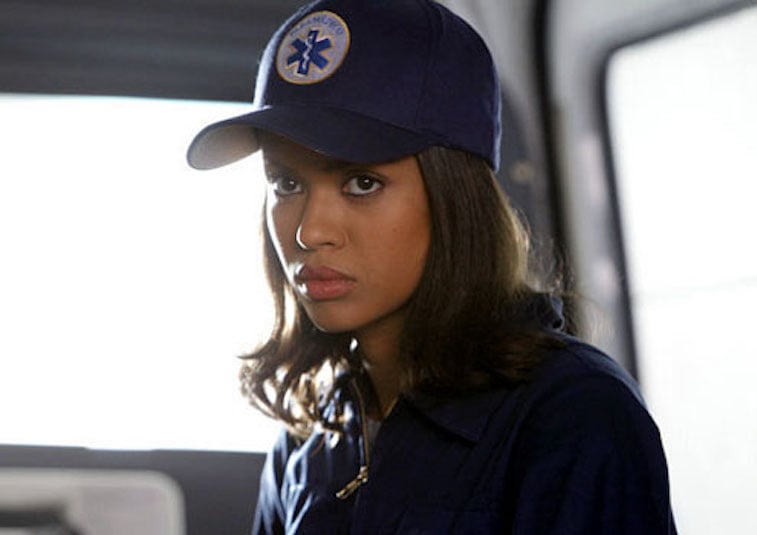 Fans have been petitioning for Mbatha-Raw to become the next Bond girl for several months now, but why should she stop there? The actress has seen a rise in profile in recent years, thanks to critically acclaimed performances in the 2013 period drama Belle and the 2014 romantic drama Beyond the Lights.
Mbatha-Raw already started her ascent into high-profile blockbusters with turns in Jupiter Ascending and Concussion. A full-blown franchise seems like the next logical step. Plus, she's had previous (albeit short-lived) experience playing a spy; she once starred in the J.J. Abrams-produced NBC action spy series, Undercovers.
7. Rosamund Pike
As an ex-Bond girl (opposite Pierce Brosnan in Die Another Day), Pike is already well-versed in the world of 007. But she proves that she can be far more than your average love interest. Her eery performance as the beautiful but psychopathic Amy Dunne in 2014's Gone Girl was downright chilling, earning her an Oscar nomination for Best Actress.
And the role of Dunne actually has a lot more in common with Bond than you'd think — both are smart, mysterious, charismatic, and highly skilled in the art of deception.
8. Charlize Theron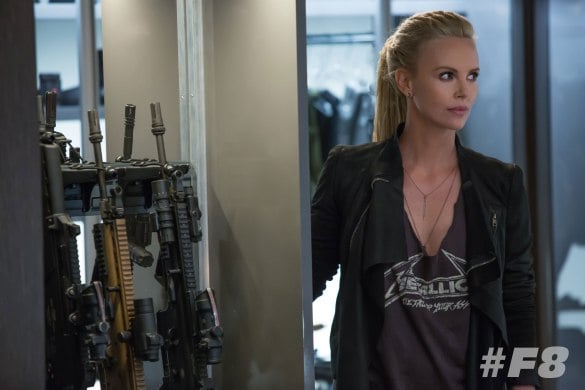 Theron proves time and time again that there's nothing she can't do, playing everything from a serial killer to an evil queen, and more recently, the scene-stealing badass rebel warrior Furiosa in Mad Max: Fury Road.
She showed off her action chops again by playing a villain in Fast 8. Her long, varied career shows that Theron can do pretty much anything, and there's no reason to think she wouldn't nail the role of a female Bond, too.
9. Naomie Harris
Harris is another former Bond co-star who many believe deserves a promotion. The actress played Eve Moneypenny in the 007 films, Skyfall and Spectre, and has been credited for turning the iconic role from that of a flirtatious Bond fangirl into that of a powerful, more independent woman.
Given that and her familiarity with the universe, it stands to reason she could do an equally great job transitioning into the lead role. Obviously it would take some tricky maneuvering to make the move, considering she's been involved with the franchise so recently, but crazier things have happened in Hollywood, right?