'Wonder Woman 1984': How Much Did Gal Gadot Earn for Reprising Her Role?
Wonder Woman was far from Gal Gadot's first role, but it's fair to say it's now her major claim to fame. When you think of Gadot, you probably think of Wonder Woman first, and unless you're still attached to the '70s TV show with Lynda Carter, Wonder Woman brings to mind a picture of Gadot.
Her stock is rising in more ways than one, with the actress being in demand for more than just her role in the DC Universe. We'll look at where Gadot came from, how her fame has increased, and how the Wonder Woman sequel is doing.
How much will Gal Gadot get paid for reprising her role as Wonder Woman?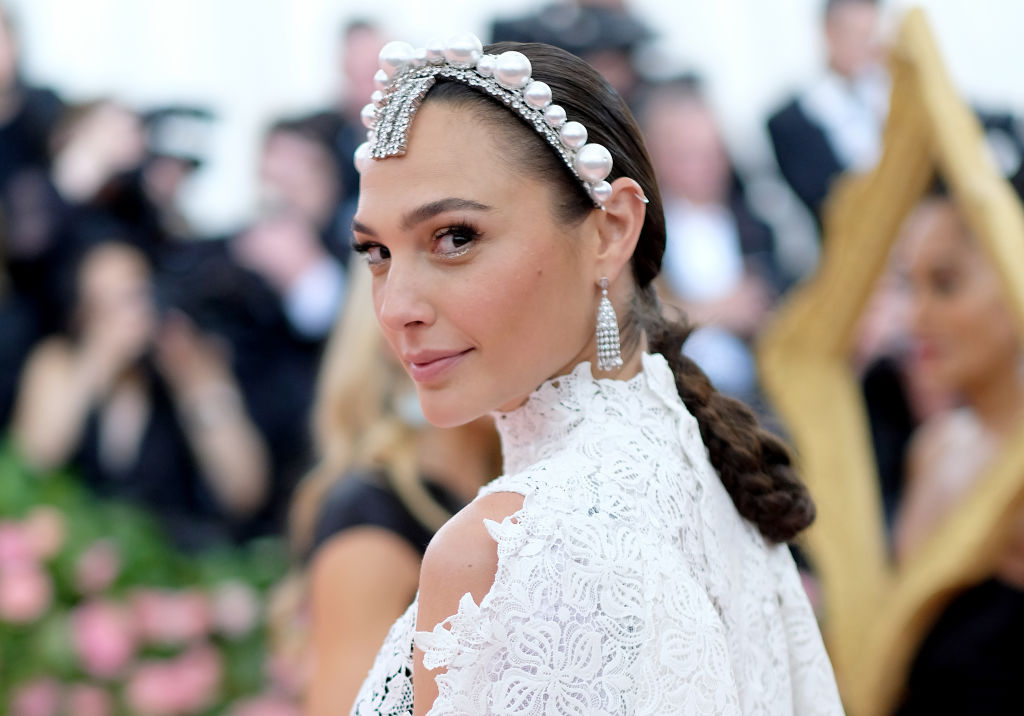 Wonder Woman 1984 is currently filming, having pushed back its release date from this November to next June, the month the first film opened. And that's not the only change. Gadot is getting $10 million, a significant upgrade from the $300,000 she was paid for the previous movie — and that figure drew outrage in some quarters.
Observers were angry largely because of the pay gap with males being paid much more than females for equivalent work. But that wasn't all that was at play. Many people stated that Wonder Woman was the DC Cinematic Universe's first unqualified success, after Batman v. Superman and Suicide Squad both underwhelmed. Surely Gadot had something to do with that success.
Now that Gadot has gotten a significant raise, she joins some illustrious company. According to Variety, among female stars, Gadot's $10 million is second only to Emily Blunt's $12 million for the Quiet Place sequel. And Gadot is about even with the $9 million to $10 million her DC colleague Margot Robbie is getting for her Harley Quinn movie Birds of Prey. Gadot is also matching the $10 million Brad Pitt and Leonardo DiCaprio are each getting for the new Quentin Tarantino film, Once Upon a Time in Hollywood.
Celebrity Net Worth estimates Gadot's fortune at $10 million, but that number is bound to climb now that she's getting that much for one movie.
Where did Gal Gadot come from?
To answer that question literally, the 34-year-old Gadot is from Petah Tikva in Israel. She won the Miss Israel beauty pageant at age 18 and went on to study law.
She almost got a break when she was approached to star in the James Bond movie Quantum of Solace. That didn't come to pass, but the same casting director put her in the fourth Fast and Furious movie as Gisele, the romantic interest of the ill-fated Han. Then the DC folks came knocking, although she thought she was auditioning for Catwoman at first.
"I only knew what role it was when I flew in to test with Ben (Affleck)," she said. "I was very excited. Anytime I had general meetings in LA, I always said that my dream role was to do an empowered, independent woman who doesn't rely on men."
Most recently Gadot sort of reprised her Fast and Furious character playing Shank, a race car driver in Disney's Ralph Breaks the Internet.
What is the Wonder Woman sequel about?
Just as the first Wonder Woman took place in the 40s, the sequel will also be a period piece, albeit a much more recent one. Wonder Woman 1984 finds her going up against the Soviet Union, fighting a villain called the Cheetah. Patty Jenkins returns as director, and Chris Pine returns too, reviving the old adage that characters in superhero movies have problems staying dead.
Despite the release date being pushed back, Jenkins insists there are no problems with the movie. The release date was more ideal. "Feels like home," she tweeted.
And on top of all that, a third Wonder Woman movie has already been outlined. No quitting for this team while they're ahead.