Here's What 'Wonder Woman' Director Patty Jenkins Had to Say About 'Captain Marvel'
The Marvel vs. DC debate has long sparked Twitter outrage, but for the most part, those who work on the films have nothing but kind things to say to one another. We've seen both actors and directors move from one universe to the other — after all, an opportunity is an opportunity, and these days, superhero franchises offer nothing but that.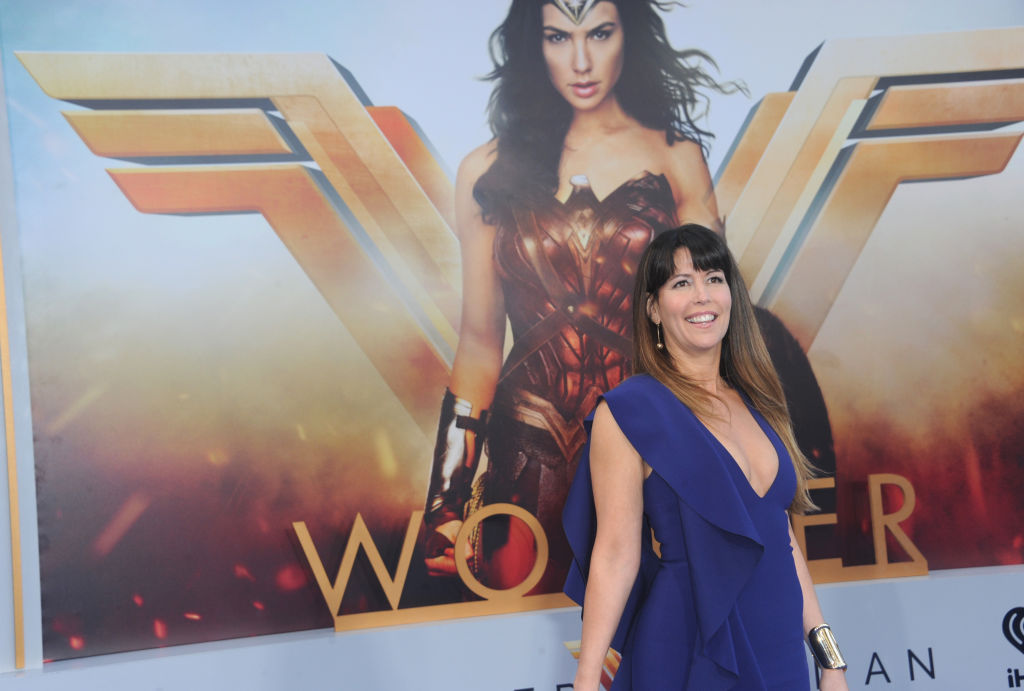 But despite the good will behind-the-scenes, many still enjoy drawing comparisons between the two. After DC surprisingly beat Marvel to the punch with Wonder Woman, the first superhero film led by a female character, and knocked it out of the park, there was a lot riding on Marvel to keep up with the times. Enter Captain Marvel. Now, just before its debut, Wonder Woman director Patty Jenkins has something to say.

Here's what Jenkins said on Twitter

Ahead of Captain Marvel's international release on March 8, 2019, Jenkins took to Twitter to send a positive message. The director wrote, "Congratulations team Captain Marvel! Can't wait to see it and our whole WW crew wish you a great weekend."

Along with the text, Jenkins shared a drawing featuring Wonder Woman and Captain Marvel flying alongside one another. She tagged Wonder Woman and Captain Marvel stars Gal Gadot and Brie Larson in it, and also credited the artist, writing, "Love this gorgeous piece by @SamoanJYandall!" John Yandall, the artist, retweeted her tweet, thanking her and adding, "You all are making my movie dreams come true!"

Why is this relevant?

Though there is clearly room for all kinds of superhero films to exist, the fact that there are so few women and women-led productions has led many to pit those that exist against one another. When heaps of trolls took to Rotten Tomatoes to talk down about Captain Marvel and star Brie Larson prior to the film's release, numerous commenters remarked how much they liked Wonder Woman, as if trying to prove that their criticism doesn't come back to gender.

But the fact remains that there is misogyny at the root of much of entertainment and fan culture. It's been demonstrated time and time again, and Wonder Woman itself certainly wasn't safe from disparaging remarks that had little to do with the plot or movie itself and more to do with how some viewed it as a political statement to have such a focus on a female-driven story.

Brie Larson responded in kind

The ever-gracious Larson is often quick to respond when receiving praise from co-stars, fans, and the like. So it's not surprising that she tweeted back at Jenkins, simply writing, "Thank you sister!!!" It's a small statement, but a little acknowledgement goes a long way. Clearly, there's no DCEU-MCU animosity here, as it should be.

Jenkins is back in the director's chair for the sequel

Jenkins appears ready to get back into the superhero conversation. The director is at the helm of the sequel, Wonder Woman 1984, which is scheduled to open on June 5, 2020. Though that is still a ways away, audiences are already excited about what will hopefully follow in its predecessor's footsteps as a groundbreaking superhero film with a positive feminist message. And when it comes time, I'm sure Larson will have something kind to say to Jenkins.