Wonder Woman: Is Gal Gadot Married?
Gal Gadot is known for her brilliant portrayal of Wonder Woman. Before she played the fiercest woman in the DC Universe, the Israeli actress was impressing fans all over the world with her impeccable acting skills and her breathtaking stunt work in the Fast and Furious franchise.
In addition to being an actress, Gal is known worldwide for being a successful model and even winning the Miss Israel Competition in 2004.
While the 34-year-old model and actress already has a pretty impressive resume, most people know very little about her personal life. Is she married? Has she dated any of her fellow actors? We have all of the answers to these questions and more.
Is Gal Gadot married?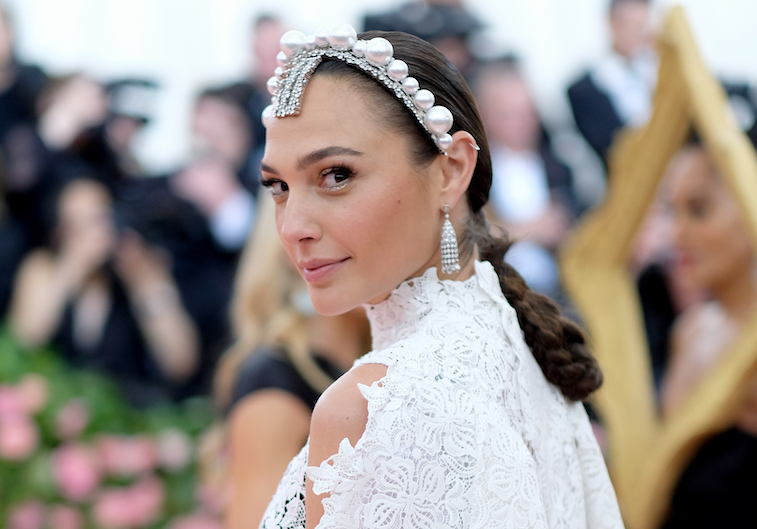 Gal Gadot is married to an Israeli businessman named Yaron Versano. They met at a party in 2006. She had described the party as "strange" and said it featured yoga and healthy eating. "We didn't find ourselves [at the party], but we did find each other," she told Glamour.
She had also said that right away, Yaron had told her that he was going to ask her to marry him in no more than two years. He is apparently a man of his word because, in 2008, they had officially tied the knot.
It may have been his maturity that attracted her to him. He is 10 years older than her and when they met, he already had a successful career in Israel.
Every time they are spotted together, they seem like the textbook definition of a "cute couple." They seem to have such a great relationship. After they had been together for 10 years, Gal had posted an adorable picture of the two of them on Instagram with a caption that read: "10 years have gone by, yet it feels like just yesterday we first met…My heart will forever beat to the sound of our love." If that is not the sweetest thing, we don't know what is.
They are both very successful
Gal may be making millions from starring in some of the biggest films of the decade, but that doesn't mean that she is the only one who is bringing home the bacon. Thanks to his successful real estate company,
Yaron has a reported net worth of $13 million. He had a very successful hotel in Tel Aviv called The Varsano, but in 2015, he and Gal decided to sell it for an impressive $26 million.
Does Gal have any kids?
Gal and Yaron have two daughters together. Their oldest daughter, Alma, was born in 2011, and their youngest daughter, Maya, was born in 2017.
Just in case you were wondering if Gal is actually worthy of the title "Wonder Woman," the answer is a resounding yes! Not only did she manage to have a successful career while raising two kids, but she was actually Wonder Woman while she was pregnant with her youngest daughter.
"I found out I was pregnant while shooting Justice League," the mother of two told Cosmopolitan. "I had terrible migraines. I would show up in dark glasses and they all thought I was going Hollywood, but I was only pregnant."
Wow. Little Maya will definitely have a cool story to tell her friends one day. After all, it's not every kid that gets a chance to be on a major movie set before they were even born.
Gal Gadot was married long before she became a world-famous actress. Her husband has been her supporter and her best friend throughout her entire career. We are glad that these two wonderful people were able to find each other. And we wish them nothing but happiness in the future.