Wonho Leaves K-pop Group Monsta X
Monsta X fans are in shock after Starship Entertainment announced the departure of Wonho from Monsta X. The group will continue as a six-member group moving forward. Both Starship Entertainment and Wonho released statements regarding the singer leaving the group.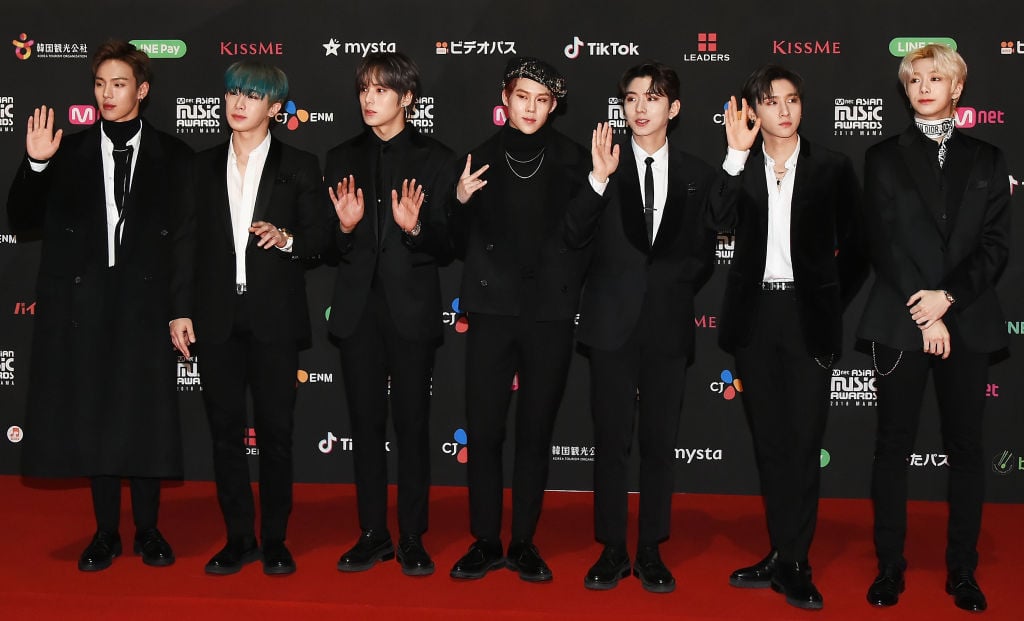 Starship Entertainment released a statement about Wonho's departure
Starship Entertainment released an official statement to the company's Twitter account.
"After a long discussion with Monsta X's member Wonho, we have agreed that it's best to part ways amicably at this point," Starship Entertainment said in the statement.
The statement continued, "We greatly respect Wonho's decision who wants to make sure the recent chain of events doesn't distract from all the exciting things that are happening for Monsta X now and what lies ahead in the future."
Wonho released a handwritten letter to Monsta X fans
Wonho released a statement of his own regarding his departure from Monsta X. The singer-songwriter posted a handwritten letter to Monsta X's fancafe.
"This is Wonho. First, I would like to apologize for not being able to keep the promise that I would only provide good memories to our fans and for causing them pain. Furthermore, I apologize for causing concern to many people due to my personal issues," Wonho wrote per a translation by Soompi.
He continued, "I am announcing that I am leaving MONSTA X today. I am apologetic for causing harm to the members due to the unfortunate issues related to me. More than anything, I am sorry for disappointing my fans who believed in me. I have reached this decision after seeing many people having a hard time because of me. In addition to our members, I once again sincerely bow my head in apology to the fans who have believed in me and supported me."
Journalists and Monsta X fans call into question the basis of the rumors surrounding Wonho
Wonho's departure from Monsta X comes after he was accused of owing an acquaintance money. According to Soompi, the accusation was originally posted on an Instagram user's account on Oct.29. In the statement announcing Wonho's departure, Starship Entertainment told fans the company would seek legal action against the rumors.
"We will continue to hold legal liability for malicious and distorted claims related to this matter," reads the statement.
After Wonho's departure was announced, some called into question the reporting and handling of the rumors surrounding Wonho.
"Why isn't more pressure being put on the source of these rumors. I'd like to see more fact checking and due diligence for details on the source of the rumors rather than so many stories being shot off over a deleted social media post. This is a constant, major misstep in media," Jeff Benjamin of Billboard tweeted.
Monsta X fans also expressed disappointment in how the media and Starship Entertainment handled the rumors.
One fan tweeted, "this IS NOT okay. Companies aren't protecting their artists anymore and it makes me angry to see. Starship claimed to be taking legal action against the rumors about Wonho, now Shownu has rumors, what are they gonna do? Expect him to leave too?"
Monsta X fans send their support to Wonho
Immediately after the news broke, Monsta X fans shared their love for Wonho on social media. Fans have also surrounded the Starship Entertainment building in Seoul.
"I'm so disappointed that antis basically stepped all over wonho and made him feel like such an awful person that he left. You should be ashamed of yourselves. #WeLoveWonho," a fan posted on Twitter.
One fan tweeted, "His words and songs have given us so much happiness and comfort. He has done so much for us and for the group. We just need you, Wonho Please don't leave #원호탈퇴반대."
"i care about wonho. wonho's happiness, wonho's career and wonho's dream. i don't care about his past, the comeback or awards. i care about monsta x and in particular wonho's well-being. i care about wonho's future as an artist and his health as a human being. #원호탈퇴반대," a fan tweeted.