Woody Harrelson Will Be Carnage in 'Venom' Sequel
Unfavorable reviews from critics didn't stop everyday moviegoers from seeing Venom last year, and it managed to pull in more than $850 million at the global box office. Although Spider-Man wasn't woven into the story, the Tom Hardy-led film left the gate open for Sony to advance Venom's arc with or without Spidey. These reasons are exactly why fans are getting a Venom 2.
In June, it was announced that a sequel was greenlit, and Hardy would be reprising his role as the titular symbiote. During an interview with Fandango, producer Amy Pascal confirmed that Sony would be moving forward with creating a Venom franchise and that there are many possibilities for its future. Now, we know that Venom's longtime enemy, Carnage, is going to introduced for part two.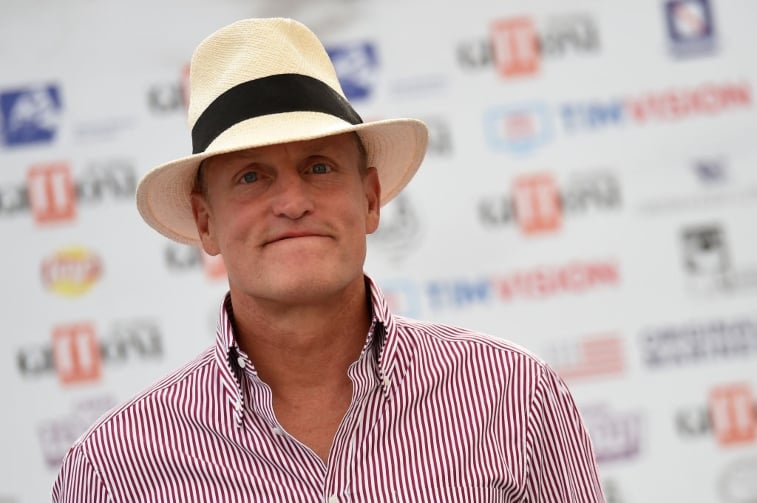 Carnage is coming in the form of Woody Harrelson
That was more than a wink at the end of Venom when Hardy's Eddie Brock met with Harrelson's Cletus Kasady. That after-credits scene where the red-haired serial killer uttered "there's gonna be carnage" from his prison cell set up the mayhem for Venom 2. Comic book fans figured it out in that moment, so it's not that surprising to learn that Harrelson is indeed playing the villain Carnage in the new film.
Harrelson, who does a great job at portraying eccentrics, will see his character merge with the alien Carnage. The villain is known to be one of Marvel's most dangerous and when he combines with the psychopathic, mentally unstable Kasady, the bloodlust soars.
In ScreenRant's breakdown of host-monster relationship, it's pointed out that Kasady was basically born evil, having killed his grandmother and since symbiotes feed off their host's minds, the vicious qualities of both Carnage and Kasady are magnified.
Harrelson's role confirmation comes indirectly from Venom 2's cinematographer, Robert Richardson. He recently spoke with Collider about joining the sequel, and made a comment about where he thinks the story will go with Hardy and Harrelson on board:
"I think it's unexplored yet, and it's going to explode, and this film, I think, will help it explode, because you have a remarkable central character with Venom, but now you've got Woody Harrelson, who's going to obviously make his own little entrance here, and we'll see what else comes in with the Sony Marvel collaboration. I look forward to it."
Who else signed on for Venom 2
Sony Pictures announced that Andy Serkis would be directing the sequel, taking the reins from Ruben Fleischer, per The Hollywood Reporter. Serkis, who's known for playing Gollum (Lord of The Rings) and Caesar in Planet of the Apes, previously directed Breathe and Mowgli: Legend of the Jungle.
In addition to Hardy and Harrelson being in the cast, Michelle Williams confirmed that she will also be back for the sequel. Williams told Yahoo! Entertainment that she's excited about working with Serkis:
"I'm such a fan of Andy's, and I'm so inspired by what he's been able to accomplish. He's so gifted in such a specific way, and I'm very excited to learn from him and be around him."
There's a small chance Tom Holland could make an appearance too
By now, everyone is aware of the hoopla and uncertainty surrounding Spider-Man's fate with Sony and Marvel. Sony owns the film rights to the character and to Venom, making it a possibility that the two could cross paths the same way they have in the comics.
Months ago, when Pascal was asked by Fandango about Spidey showing up in Venom's world, she replied, "Everybody would love to see that. You never know someday… it might happen." But when pressed about Tom Holland specifically being in the Venom mix, she kind of joked, "We have big plans for Tom Holland to be a part of everything."
Don't count it out. Although official word from Sony is still pending on Venom's cast and release date, it's being speculated that the film will arrive in theaters around October 2020.