10 Worst Albums in Music History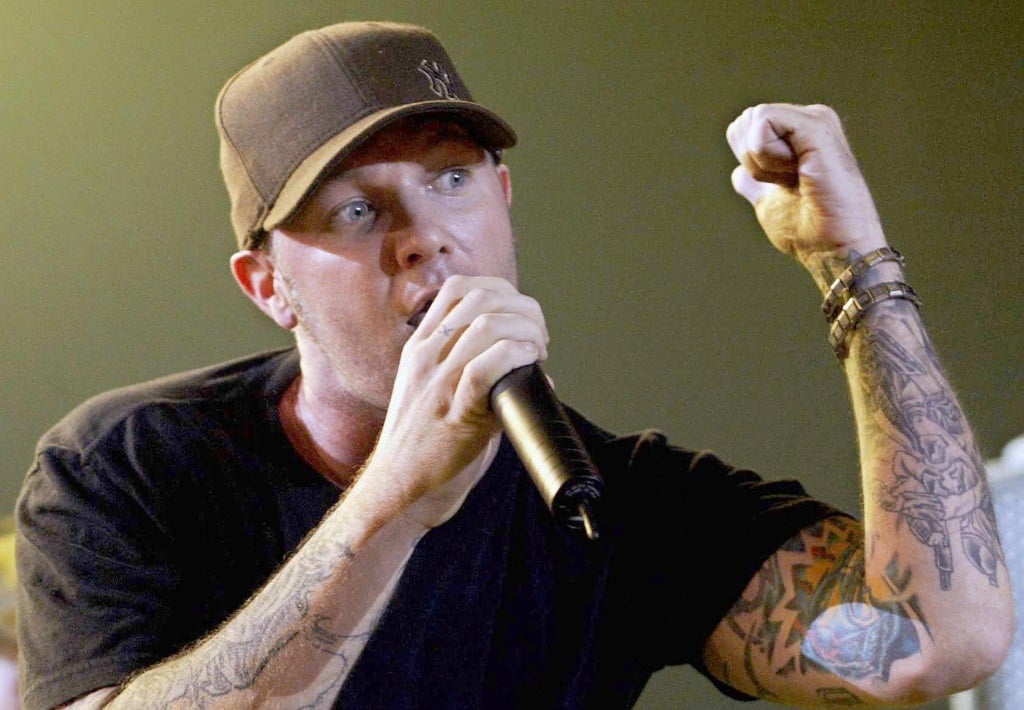 It's wonderful discovering music you love, but it can be just as fun discovering music you absolutely loathe. As with hilariously bad movies, sometimes certain songs or artists are so inept you can't help but enjoy how silly and misguided they are in songwriting, production, and execution. Of course, there are hundreds of artists and songs that are bad in ways that aren't so obvious or enjoyable, but for this list of the worst albums in music history, we're focusing on the ones that are so mind-bogglingly bad they're actually kind of good, or at least entertaining.
1. Standing in the Spotlight by Dee Dee King
The best of the worst, this rap album from the bassist of the Ramones sounds just as bizarre as you'd expect. Dee Dee Ramone — who took on the surname King for his aborted hip-hop career — sounds like a cartoon moose who doesn't understand the distinction between rapping and growling, and the songs, including a cover of "Mashed Potato," would have sounded outdated in 1970. Horrible, and hilarious.
2. Sgt. Pepper's Lonely Hearts Club Band (soundtrack) by various artists
A soundtrack just as good as the film — which is to say, not good at all. From the Bee Gees to Peter Frampton, many titans of '70s pop music are featured in this collection of Beatles covers, most of which are just lousy versions of the originals, the inimitable vocal harmonies replaced with copy-and-pasted disco beats. At least Aerosmith and Earth, Wind & Fire managed to make their songs count.
3. Playing with Fire by Kevin Federline
Turns out Kevin Federline is just as insufferable a musician as he is a media presence. The backup dancer who was catapulted to tabloid stardom by a tumultuous marriage to Britney Spears, used his unlikely fame to record a rap album to showcase his non-existent flow, generic beats, and self-important lyrics. It's hilarious now that everyone in the world has just about forgotten that Kevin Federline ever existed.
4. Lulu by Lou Reed and Metallica
An idea so crazy it just might work? Unfortunately not — this truly out-of-left-field collaboration resulted in an album that might have been made without Lou Reed and Metallica ever being in the same room. It's all spoken word pieces from Reed delivered over uncompelling instrumentals from Metallica, and absolutely none of it works.
5. I'm Not a Fan, But the Kids Like It! by brokeNCYDE
Everything about this band is easy to make fun of. From their stylized emo name to the actual sound of their music, which is labeled as "crunkcore" or crunk hip-hop with screamo vocals thrown on top. Their 2009 debut is like an unholy, almost unlistenable synthesis of all the worst trends in '00s pop music.
6. No Jacket Required by Phil Collins
No Jacket Required is '80s pop music at its most soulless — every instrument sounding as though it was recorded on a separate continent, then thoughtlessly pasted together — so of course the album was inescapable during the decade. No Jacket Required sounds like the death of both rock and pop music, rolled into one unlistenable hit album.
7. Scream by Chris Cornell
The solo career of Soundgarden frontman, Chris Cornell has never provided anything to write home about, but Scream is the only truly awful one of the bunch. This is thanks to Timbaland's electropop production, which strands Cornell's vocals without any riff or even melody in sight.
8. Primitive Cool by Mick Jagger
Further proof that even the most talented of musicians can make absolute trash too! The Rolling Stones had released a few stinkers by the mid-'80s, but none of them compare to the lousiness of frontman Mick Jagger's second attempt at solo stardom, Primitive Cool. It's decidedly low on melodies and high on that ugly industrial sound that doomed so many '80s albums.
9. Cracked Rear View by Hootie and the Blowfish
Nirvana was great, grunge was terrible. For proof, look no further than Hootie and the Blowfish, one of a hundred bands that seemingly only existed to capitalize on the trend Kurt Cobain and his bandmates accidentally inspired. Gone is the edginess and strong production of powerful guitar distortion, replaced by an excruciating vocal style and lots of bland acoustic strumming that goes nowhere.
10. Chocolate Starfish and the Hotdog-Flavored Water by Limp Bizkit
How did anyone ever take this nonsense seriously? I guess homophobic high school bullies needed something to listen to in the '90s, and obnoxious rap-metal groups like Limp Bizkit were all too happy to comply.
Check out Entertainment Cheat Sheet on Facebook!