The Worst Big Budget Movies of All Time
Movies can be hugely expensive to make, and sometimes the huge price tag pays off. But all too often, they fail to live up to their insanely high expenses. These films — including everything from bad rom-coms to overhyped action flicks — may have cost a lot of money, but that doesn't mean they were any good to watch.
Check out 10 of the worst big budget movies of all time.
1. Jupiter Ascending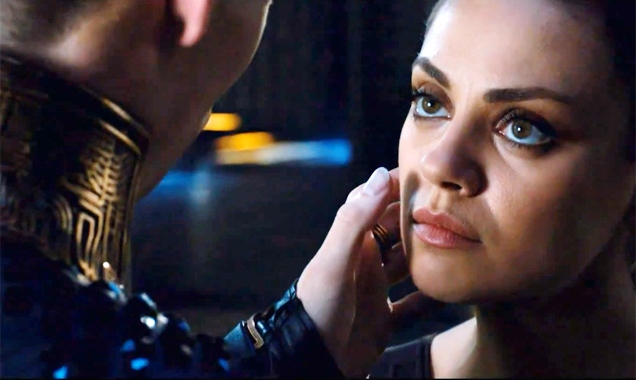 The 2015 space opera from the Wachowski siblings failed to live up to both the hype and its overblown budget. The movie, starring Mila Kunis, Channing Tatum, and Eddie Redmayne, reportedly cost $176 million, but its notable visual effects couldn't save the muddled narrative. At a non-press "secret screening" of the sci-fi spectacle at Sundance early this year, it was reported that patrons walked out during the movie, calling it "ridiculous." Critics agreed with that evaluation upon the film's debut, later labeling the movie incoherent and inane.
The film, which barely made back its budget with a $181.9 worldwide gross, currently holds a 25% rating on Rotten Tomatoes.
 2. R.I.P.D.
This 2013 sci-fi film, starring Jeff Bridges and Ryan Reynolds, was more comedy than high-stakes, special effects-filled action. Yet, it somehow still cost Universal $130 million to make. It was an investment that just didn't pay off. The movie not only didn't look particularly good visually, but the entire project was labeled an obvious rip-off of Men in Black and Ghostbusters. The film didn't come close to making its budget back, earning only $78.3 million. However, it's safe to say audiences felt as gypped as the studio. The movie earned a terrible critical reception and currently holds a 13% rotten rating on Rotten Tomatoes.
3. Evan Almighty
The 2007 spinoff to 2003's Bruce Almighty, starredSteve Carell and was the most expensive comedy film ever made at the time of its debut. The movie cost an incredibly high $175 million, at least partly due to an elaborate set construction (involving an actual 450 foot-long ark), visual effects, and problems with filming multiple animals in a controlled location. But neither Carell nor an impressive budget could save this movie from bombing both commercially and critically. It failed to even earn back its expensive budget, only grossing $173.4 million worldwide. Worst of all, it just wasn't funny. Rolling Stone Magazine declared it one of the year's worst movies and it (justifiably) earned a Razzie nomination for Worst Prequel or Sequel.
4. The Lone Ranger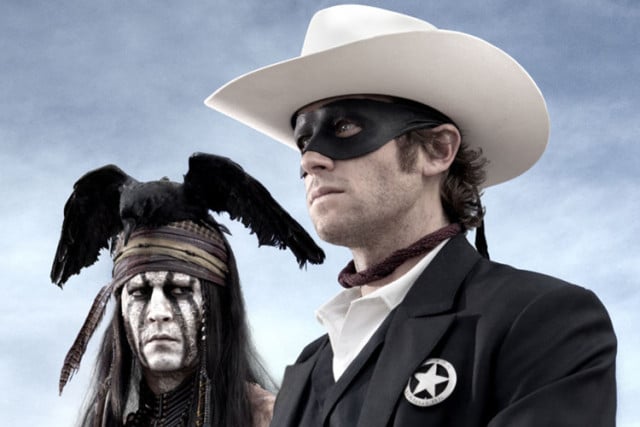 This 2013 action western, starring Johnny Depp and Armie Hammer, was plagued with production problems throughout its long development process. At one point, the project was even halted due to budgetary concerns. Depp, Hammer, director Gore Verbinski, and producer Jerry Bruckheimer eventually deferred 20% of their salaries to minimize the overall cost. Despite that, the total budget still ended up being an astounding $225 million. The big cost didn't pay off. In addition to majorly underperforming at the box office, it earned a hugely negative response, with critics labeling it, "a bloated misshapen mess" and "a jumbled botch."
5. John Carter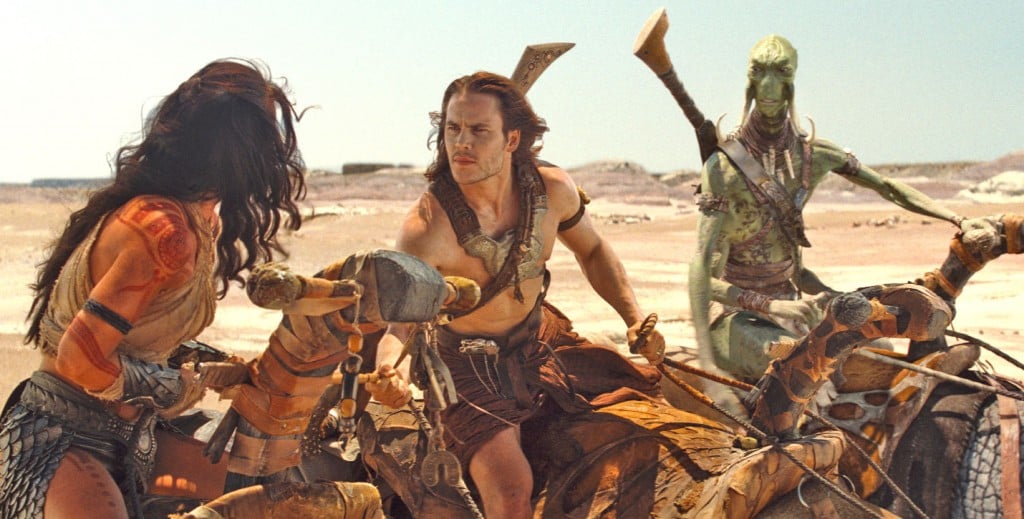 The 2012 sci-fi fantasy, starring Taylor Kitsch, cost around $350 million to make and market. The movie was widely hyped before its release and was expected to serve as a star-making vehicle for Kitsch, whose popularity was on the rise following an acclaimed turn on NBC's Friday Night Lights. But the film failed to impress in more ways than one. It tanked upon its theatrical debut, reportedly costing Disney around $200 million. It also failed to get the job done when it came to taking Kitsch's career to the next level. Instead of cementing the actor as a movie star, the film seemed to bring him a few steps back, with critics calling the project "jumbled" and "a dreary, convoluted trudge."
 6. How Do You Know
It seems ridiculous that a romantic comedy, especially one as simple and unsophisticated as this 2010 title, would cost as much as it did, but that's Hollywood. The movie, starring Reese Witherspoon, Owen Wilson, Paul Rudd, and Jack Nicholson, boasted a whopping $100 million budget, with around half of it going to the salaries of the stars and director James L. Brooks. Brooks's "slow and meticulous" production also reportedly added to the size of the hefty budget.
Unfortunately, that meticulousness didn't pay off. Both critics and audiences agreed that the movie was downright terrible. It earned only a low $48 million at the box office and was critically lambasted, currently holding a pitiful 32% score on Rotten Tomatoes.
7. Catwoman
Warner Bros.' 2004 take on Catwoman, starring Halle Berry, had a total budget of $100 million, but somehow that didn't help improve its distractingly bad visual effects. The movie features more than its fair share of bad CGI moments — and that's not all it was criticized for. Reviewers also pointed out its questionable plot and labeled the superhero flick "laughable."
Even Berry herself acknowledged the mediocrity of the film, which only received a 9% rating on Rotten Tomatoes. The actress showed up at the Razzie Awards ceremony to accept her award for Worst Actress (one of seven total nods for the film) in person. "I want to thank Warner Brothers. Thank you for putting me in a piece of sh*t, god-awful movie … It was just what my career needed," she said during her speech.
 8. Jack and Jill
This 2011 Adam Sandler comedy cost $79 million to make. That may not seem like a lot in comparison to the budgets of some of the other titles on this list, but it's way too much when you stop to think that this movie is basically compromised of Sandler talking to himself in various bad costumes. Given how ridiculously terrible this film is, the best explanation is that a significant portion of the budget went to paying Sandler and co-stars Katie Holmes and Al Pacino. Otherwise, the movie looked and felt as cheap as its jokes.
Despite that, the film went on to gross $150 million, so it ended up becoming a relative financial success. Critically though, it's widely considered one of the worst movies of all time. Case in point? It holds a 3% rating on Rotten Tomatoes and is the first film to ever win in all 10 categories at the Razzies.
9. Transformers: Age of Extinction
This 2014 film was a huge commercial success, but that doesn't mean it was actually any good. Though the movie grossed over $1 billion against its $210 million budget, it was critically panned. It received an 18% rating on Rotten Tomatoes, with critics calling it boring and the most worthless installment of the franchise. As The Hollywood Reporter put it, "What is extinguished is the audience's consciousness after being bombarded for nearly three hours with overwrought emotions … bad one-liners and battles that rarely rise above the banal."
10. Ben-Hur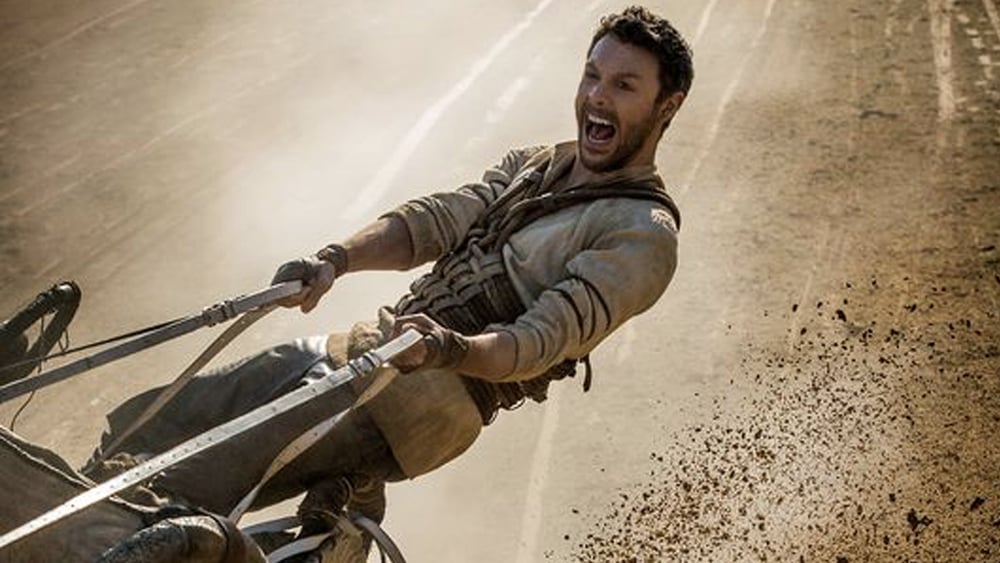 Paramount dished out big money for this 2016 Ben-Hur remake, starring Jack Huston. The blockbuster cost $100 million to make — and that's not including additional fees for marketing and promotion. Despite the sky-high production budget, the film tanked both commercially and critically (nabbing a 25% score on Rotten Tomatoes). In addition to failing to make back its budget in ticket sales, the re-imagining was labeled as "lackluster" and "dull," and slammed for failing to recreate the passion or grandiose feeling of the original.
Check out Entertainment Cheat Sheet on Facebook!