The Worst Casting Choices of All Time
If one job in the entertainment industry doesn't get enough credit, it's the casting director. A movie or TV show may have a great storyline and director, but if an actor isn't right for the part you can kiss success goodbye. Of course, casting directors often get things right. Can you imagine The Hunger Games without Jennifer Lawrence?
Bad acting aside — we're looking at you, Nicolas Cage — these are 25 of the worst casting choices in film and TV. Once you learn about the worst Bond girl of all time (No. 17), you'll see how bad casting can ruin a good film.
1. Emma Stone in Aloha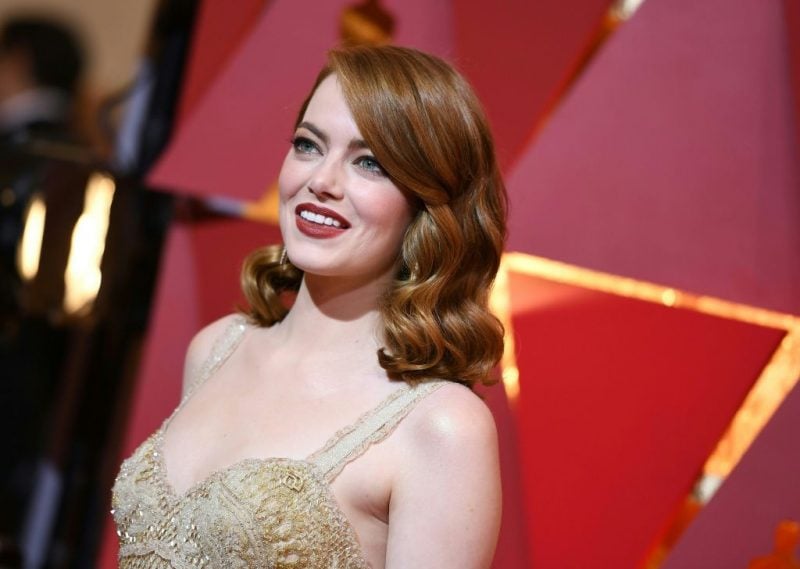 Casting mistake: whitewashing
Director Cameron Crowe apologized for his casting choice in 2015's Aloha, a romantic comedy based in Hawaii. When Crowe selected Emma Stone to play a character of Asian and Hawaiian heritage, he disappointed many film enthusiasts and Pacific Islanders. As The Guardian explained, he failed to recognize "that Asian-Pacific Islanders make up the majority of the state's population."
The controversy certainly affected Aloha's success. Its leads, Bradley Cooper, Rachel McAdams, Bill Murray, and Stone, are big enough stars that the film should've seen a much better box-office performance.
Next: This iconic actor didn't even try to fake it.
2. Kevin Costner in Robin Hood: Prince of Thieves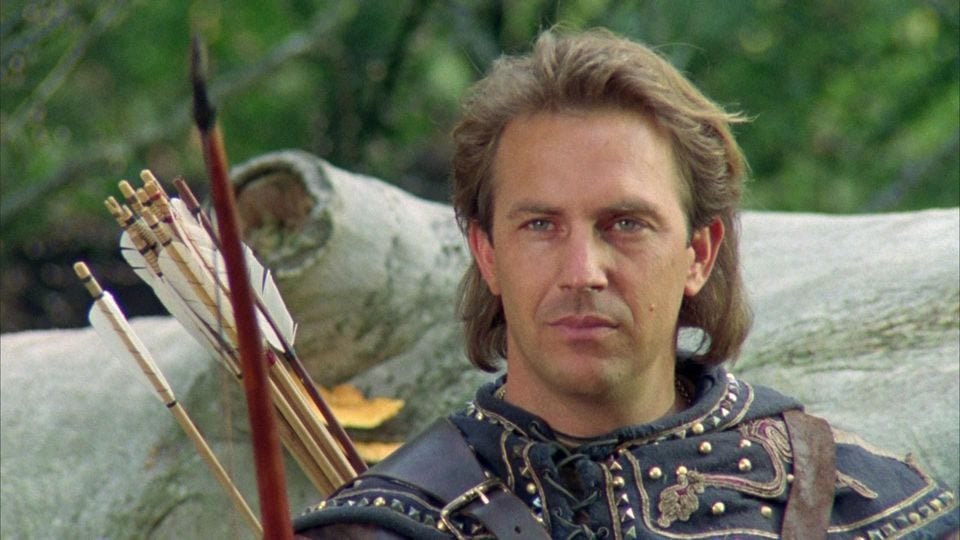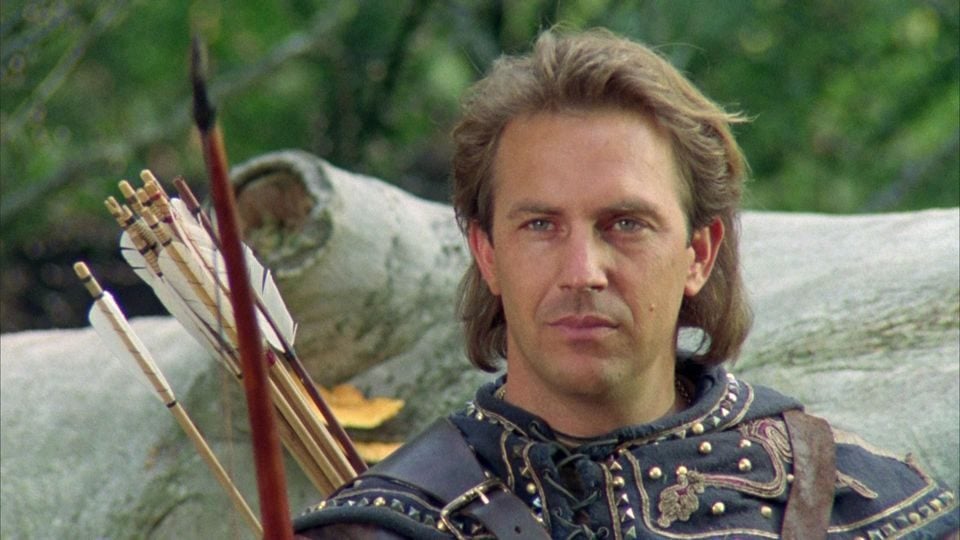 Casting mistake: choosing an overworked, under-prepared actor
In 1991, Kevin Costner was so popular that he could get away with just about anything — including skipping out on an English accent for his role as Robin Hood. Maybe he was too busy to practice with his vocal coach. He'd just wrapped Dances with Wolves and was preparing to star in JFK, two career-defining films. However, he would have done the public a favor by passing on Robin Hood: Prince of Thieves, which was ill-received by audiences and critics alike.
Robert Ebert gave the film a sad review, summarizing that, "The most depressing thing about the movie is that children will attend it expecting to have a good time."
Next: So many iconic actors, such a shameful movie
3. Gary Oldman as Rolfe in Tiptoes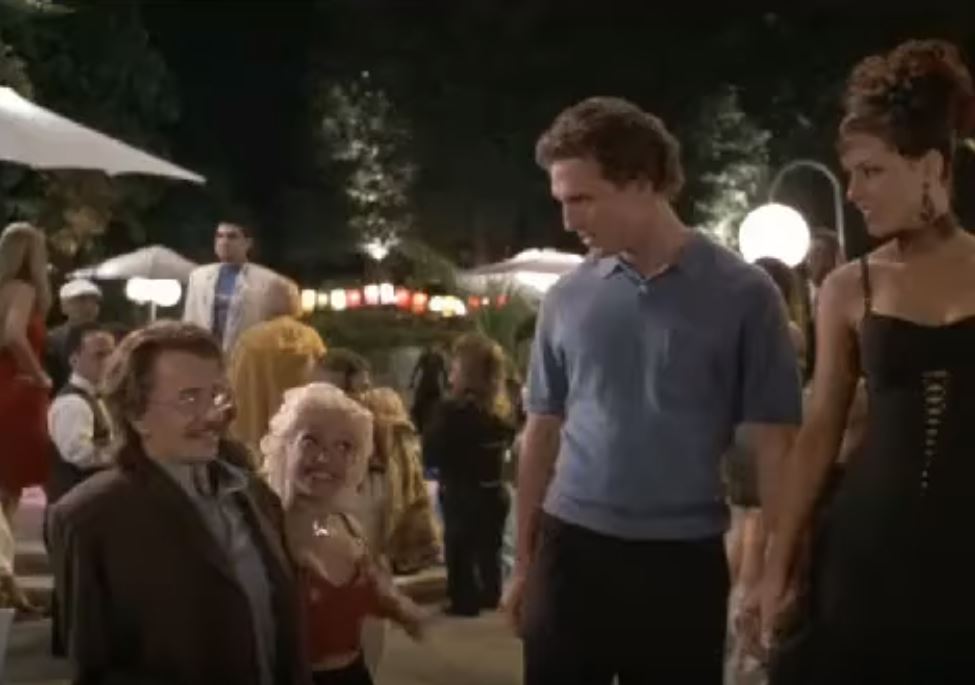 Casting mistake: overlooking talented little people, among other things
There's been a lot of bad casting mistakes in TV and film over the years, but few are as perplexing as Gary Oldman's role as a dwarf in 2003's Tiptoes. While the film features incredible actors who are dwarfs, including Peter Dinklage and Michael J. Anderson, casting directors chose Oldman as the lead, betraying the cultural acceptance that the movie was supposed to inspire from the start.
After a disappointing screening at Sundance, the film went straight to DVD, where it lingers as a stain on the resume of everyone involved. If you haven't seen it, take a minute to watch the preview — it seriously looks like a spoof that came from Saturday Night Live or Family Guy, but it's 100% real.
Next: This actress is talented but not enough to pull off this role.
4. Cameron Diaz as Jenny Everdeane in Gangs of New York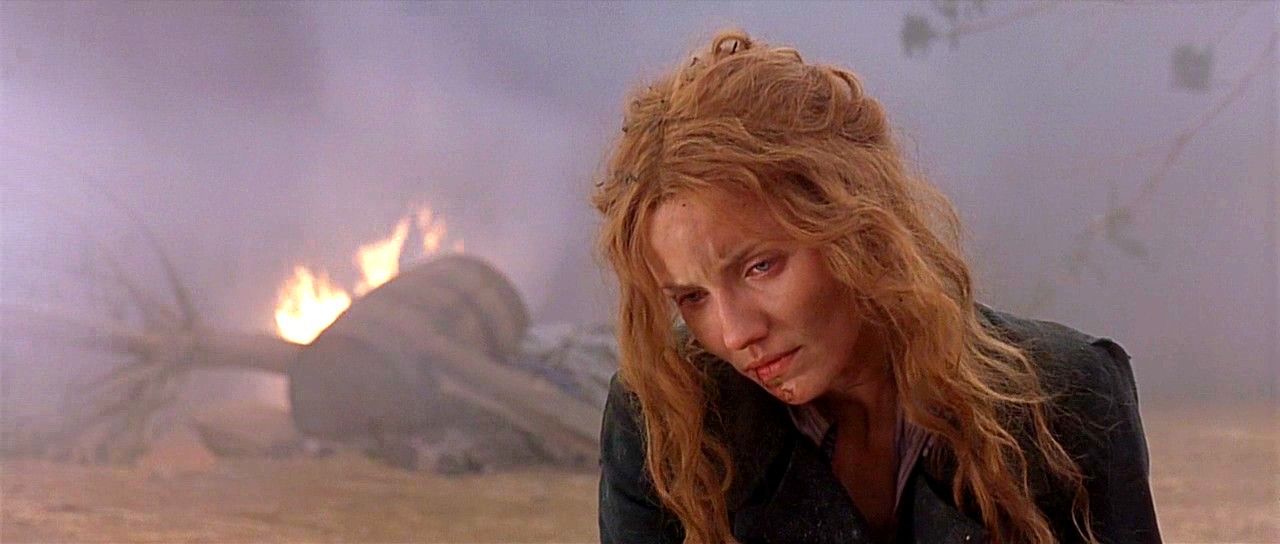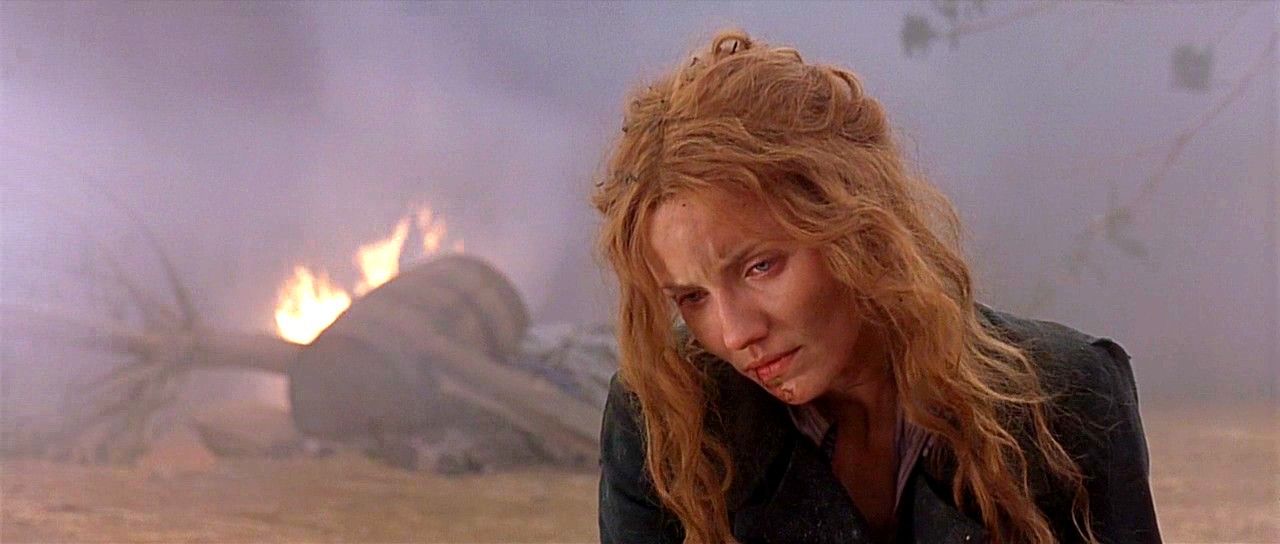 Casting mistake: choosing an actress who couldn't handle such a complex role
Gangs of New York is jam-packed with incredible performances from Leonardo DiCaprio, Daniel Day-Lewis, and Liam Neeson … and then there's Cameron Diaz. Her laughable attempt at an Irish accent distracts from any scene she's in, while the fact that she's supposed to be a daring pickpocket only complicates things further. With another actress in the role of Jenny Everdeane, the film may have won the Academy Award for Best Picture instead of losing to Chicago.
Next: No amount of muscle could save this performance.
5. Jake Gyllenhaal in Prince of Persia: The Sands of Time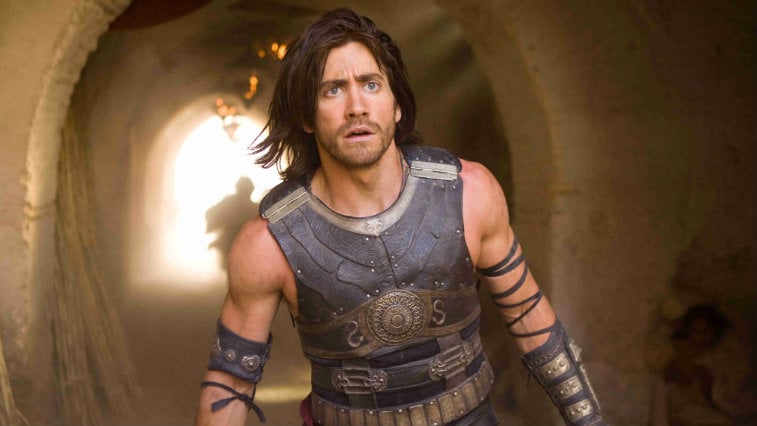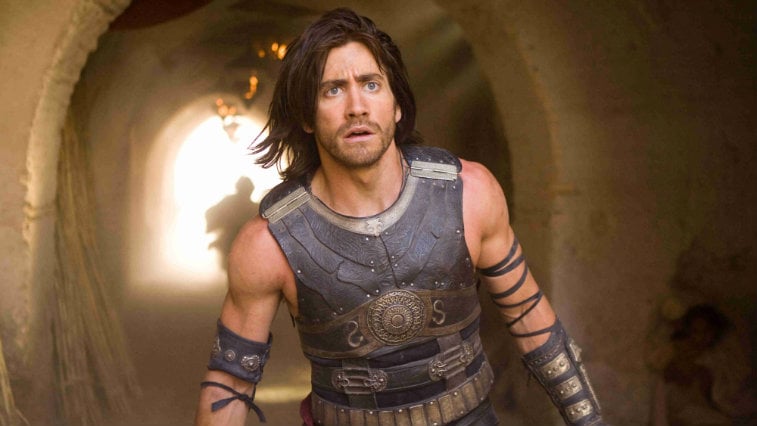 Casting mistake: whitewashing
Sigh, yet another white guy getting cast in the wrong role. Noticing a trend? While there's no denying that Jake Gyllenhaal got surprisingly ripped for his role as Dastan, no amount of muscles could convince us that Donnie Darko became the Prince of Persia. As a leading man, we like Gyllenhaal more as a quirky misfit.
Next: Nice guys can't portray sadistic killers.
6. Colin Hanks in Dexter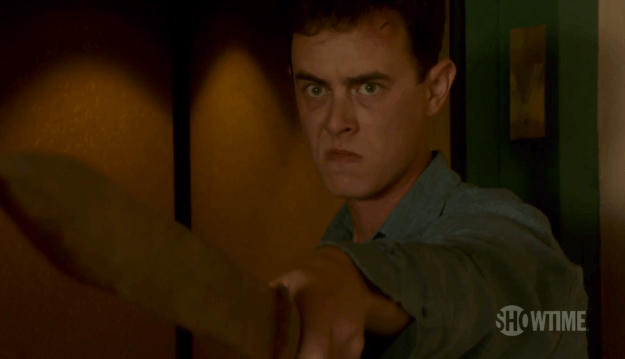 Casting mistake: not choosing a true villain
Dexter Morgan faced some sinister villains in the eight years he was on the air, most notably Brian Moser's Ice Truck Killer and Arthur Mitchell's Trinity Killer. How then, did everything go so wrong in the seventh season?
We think casting Colin Hanks as Travis Marshall, otherwise known as the "Doomsday Killer," had a lot to do with it. Much like his famous father, Hanks is simply too much of a nice guy to play the head of an apocalyptic killer cult.
Next: This adaptation's casting hurt the film industry more than helping it.
7. Scarlett Johansson in Ghost in the Shell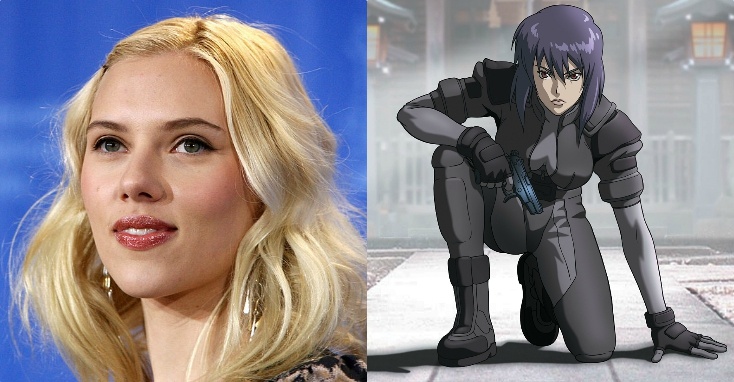 Casting mistake: whitewashing
Hollywood doesn't have a great history of manga adaptations, and 2017's Ghost in the Shell did nothing to improve this. Fans of the popular Japaneses manga series accused the film of whitewashing its Asian roles as it chose Scarlett Johannson to play character Motoko Kusanagi. A petition even circulated to recast the role.
According to Time, Ghost in the Shell Director Rupert Sanders said he believes he chose the right actress based on talent. He said Johannson is "the best actress of my generation and her generation, and the person I felt most embodied the physicality and the ability to inhabit that role."
Next: It wasn't the first time this actor bombed a performance.
8. Keanu Reeves in Bram Stoker's Dracula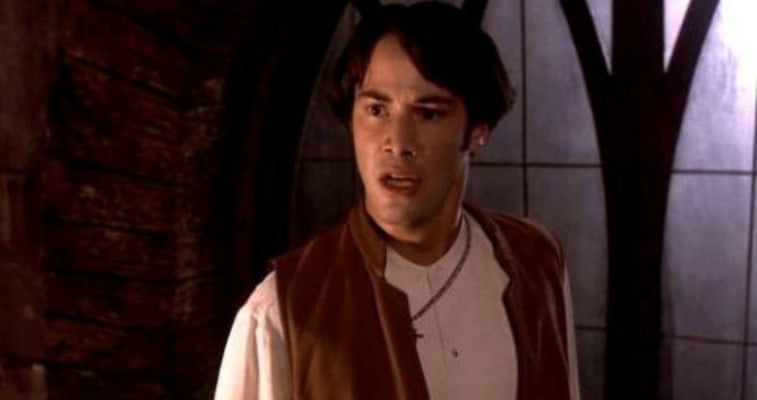 Casting mistake: Keanu Reeves' accent
Unlike Costner, Reeves tried an English accent … and failed miserably. Bram Stoker's Dracula was supposed to be dark and spooky, but it falls into comedic territory as Reeves portrays Jonathan Harker, slipping in and out of his accent and trying desperately to deliver his lines in time with co-stars Gary Oldman and Winona Ryder.
Don't believe us? Check out this compilation of clips to see how bad he truly is.
Next: The worst Bond girl of all time

9. Denise Richards in The World Is Not Enough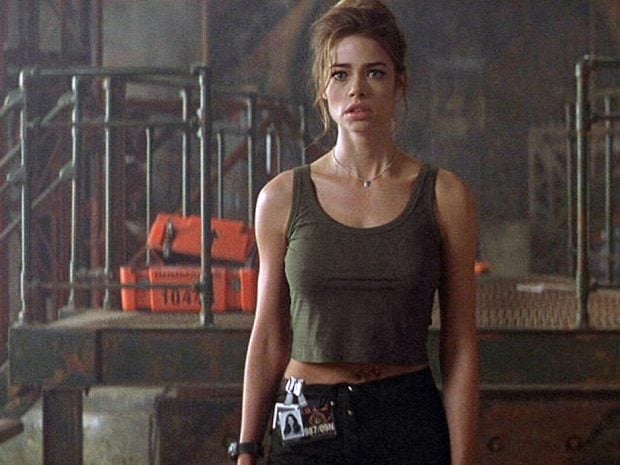 Casting mistake: lack of believability
Denise Richards has the stunning looks of a Bond girl, but casting her as a nuclear physicist in the 19th James Bond film was an odd choice. No one could believe that Richards was a weapons expert, and her cheesy one-liners and lack of chemistry with Pierce Bronson made matters worse.
Today, she's remembered as the worst Bond Girl of all time.
Next: Offensive casting is even worse than bad casting.
10. John Wayne in The Conqueror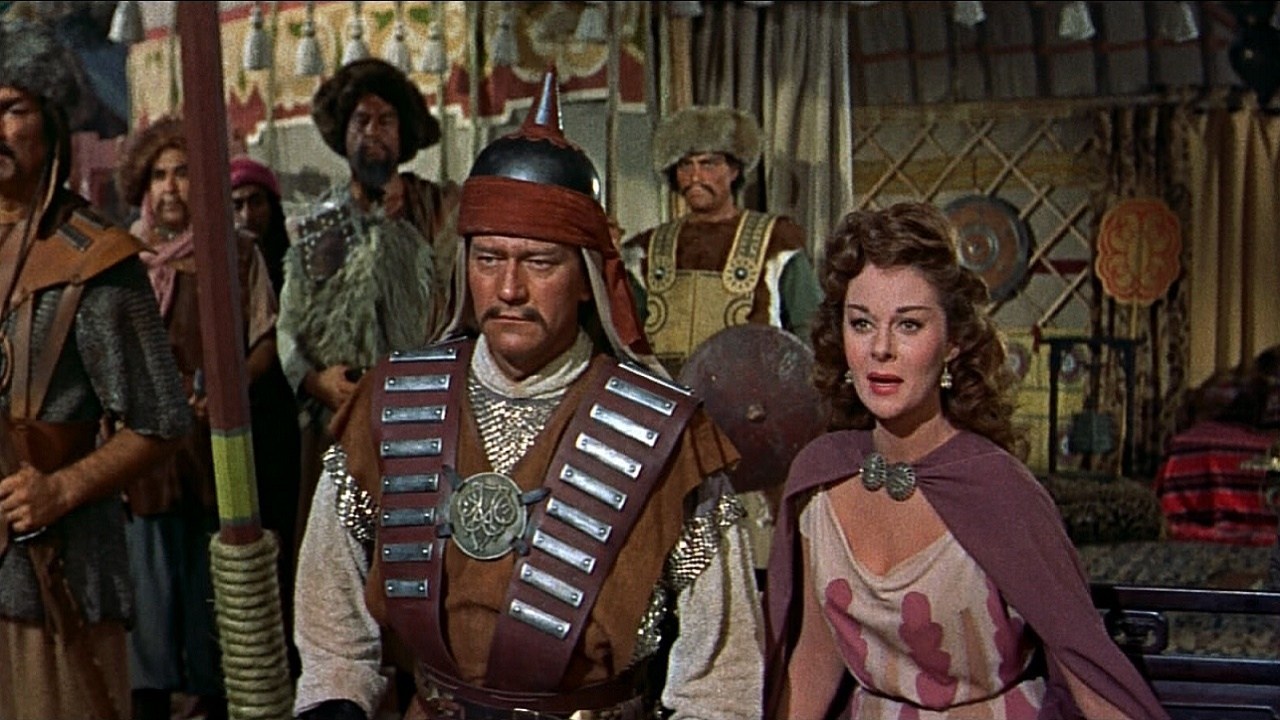 Casting mistake: whitewashing
American film legend John Wayne is a white man from Iowa — so what is he doing playing Mongol chief Genghis Khan in 1956's The Conqueror? Not only was it an offensive casting choice, but some say it was deadly. Of the 220 cast members, 91 died of cancer, including director Dick Powell and Wayne himself. Although it's never been confirmed, many attribute the deaths to The Conqueror, which they filmed on nuclear testing ground in Utah.
Next: Vince Vaughn finally learns to stick with comedy.
11. Vince Vaughn in True Detective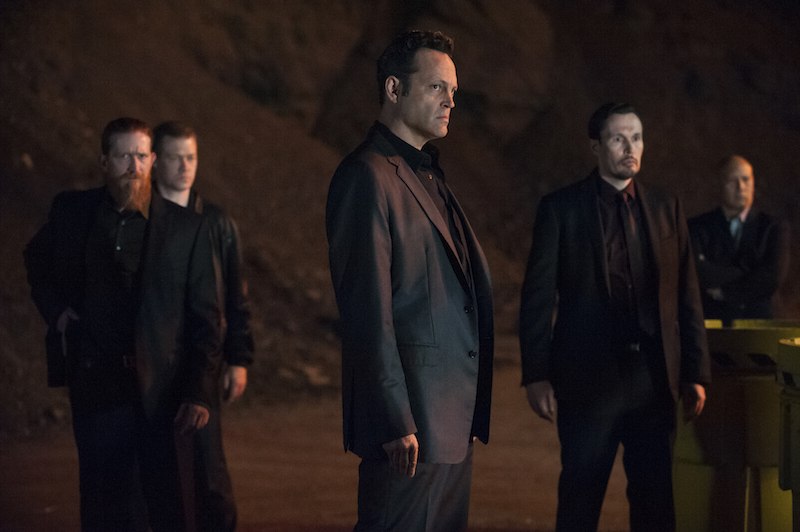 Casting mistake: selecting a comedic actor for such a dark role
Poor Vince Vaughn has two spots on our list, but his role as career criminal Frank Semyon in True Detective did far more damage than the Psycho remake. Fans disliked him so much rumors circulated that the show would be canceled, a swift end to the HBO series that looked so promising.
Hopefully, Vaughn will call his old pal Owen Wilson and return to being Hollywood's favorite funny man.
Next: This performance hurt a legendary franchise.
12. Sofia Coppola in The Godfather: Part III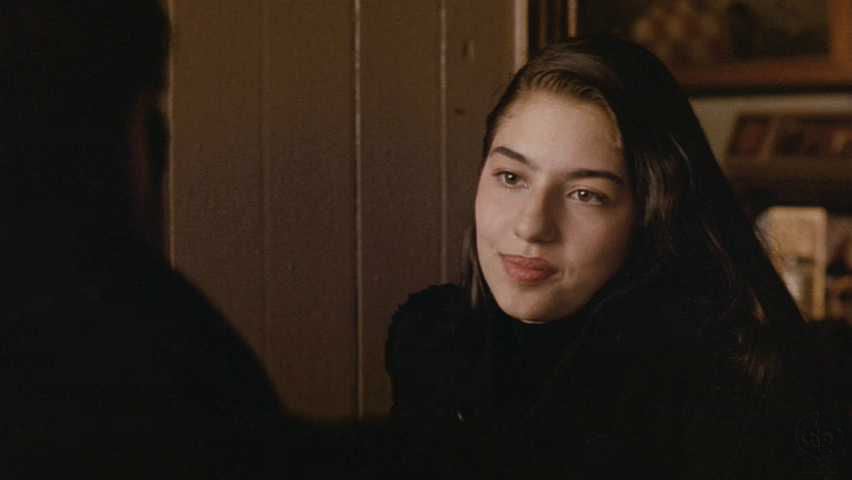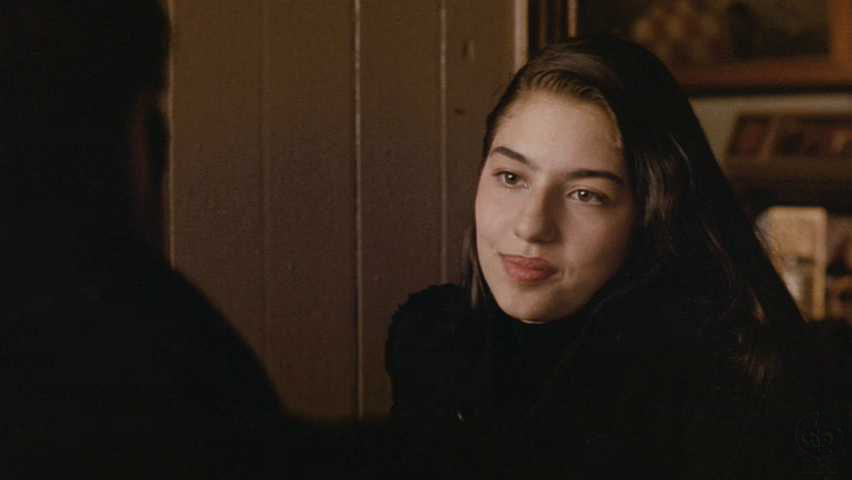 Casting mistake: hiring a family member
When Francis Ford Coppola cast his daughter, Sofia, as Mary Corleone in The Godfather: Part III, critics cried nepotism — and they were right. Sofia had no business being in the movie, but there she was, with all the skill and charisma of a broomstick. Need proof? Check out her death scene; it's basically a tutorial of how not to act.
Next: This actor wears makeup well, but it doesn't mean he should play every role involving face paint.
13. Johnny Depp in The Lone Ranger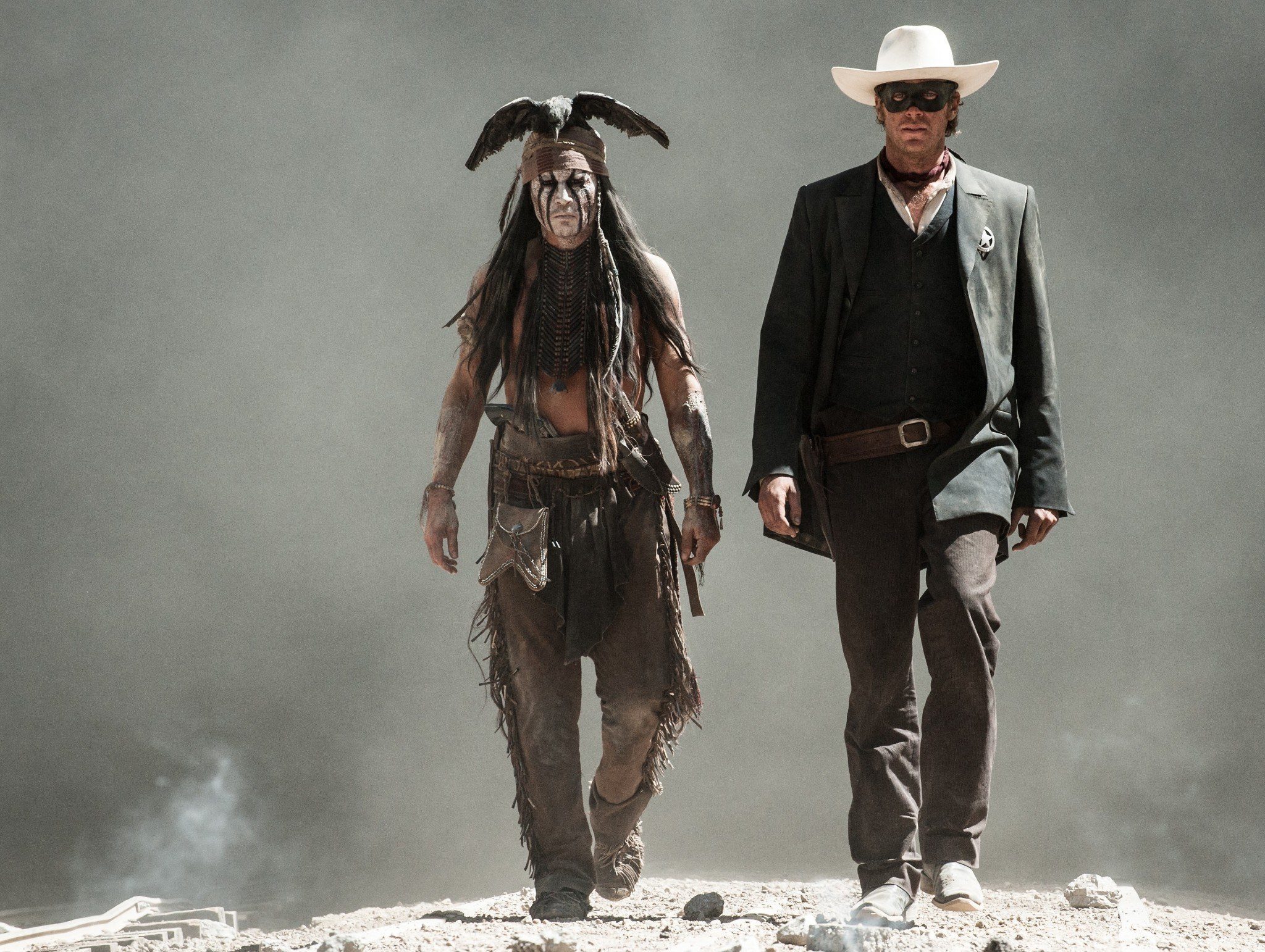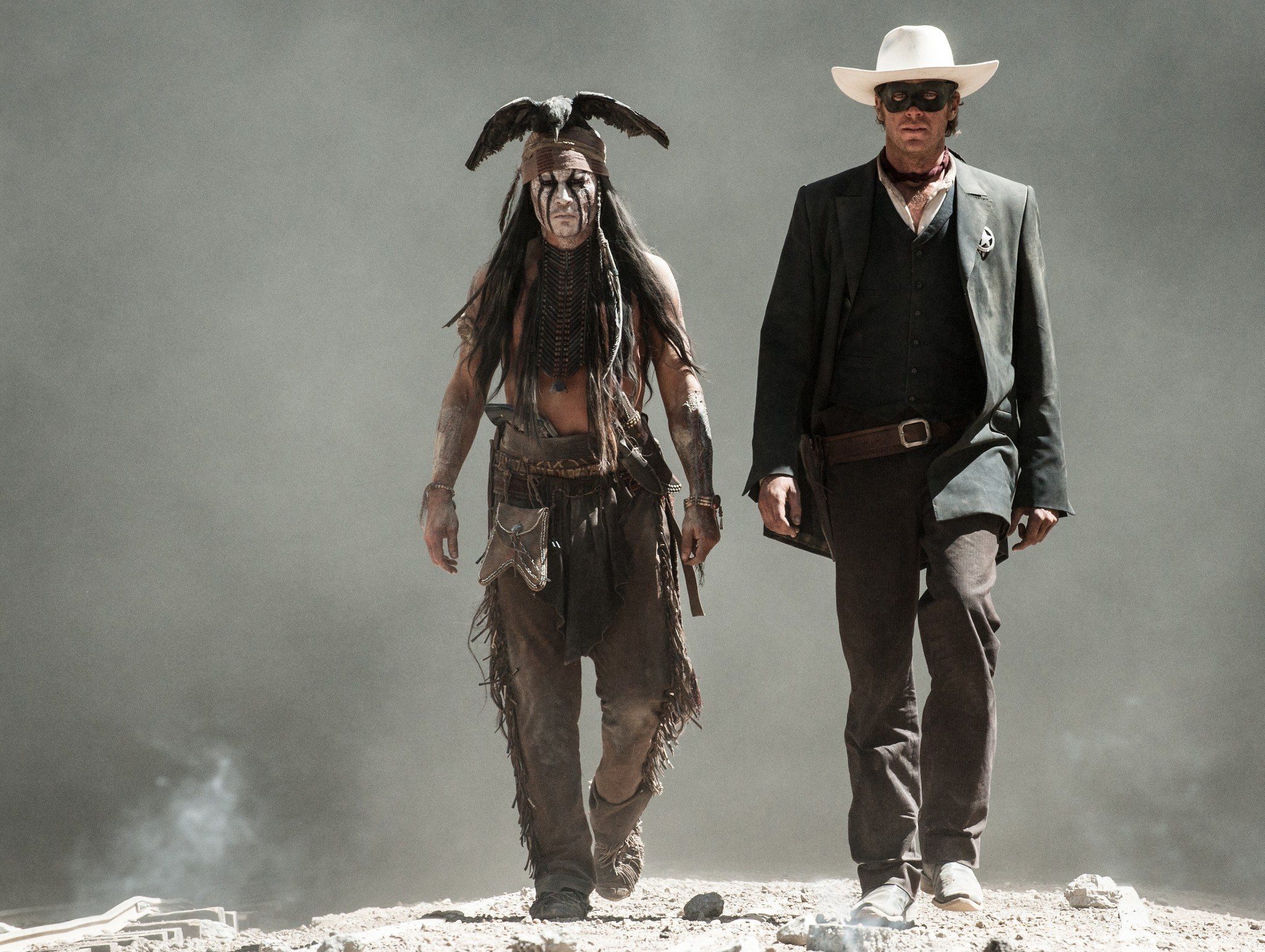 Casting mistake: whitewashing
Anytime Hollywood needs an actor to don a crazy costume and wear lots of makeup, they call Johnny Depp. While it worked for movies like Edward Scissorhands and the Pirates of the Caribbean franchise, casting Depp as Tonto in The Lone Ranger was just plain bad.
Maybe it was the fact that Depp, a white man, was attempting to play a Native American, or perhaps he brought too much Jack Sparrow into the role of Tonto. Either way, the film is one of Disney's biggest and most culturally insensitive mistakes.
Next: If you can't sing, don't sign on for a musical.
14. Russell Crowe in Les Misérables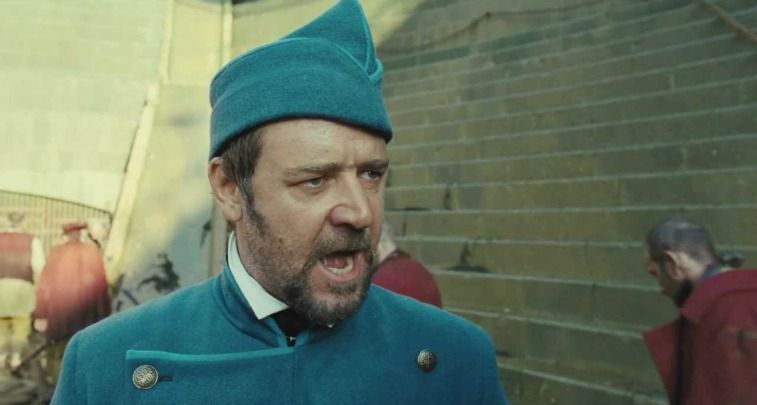 Casting mistake: choosing a poor singer — for a musical
Overall, 2012's Les Misérables was a pretty good movie. Anne Hathaway picked up Best Supporting Actress for her role as Fantine, and Hugh Jackman made a fantastic Jean Valjean, but Russell Crowe as Inspector Javert? Well, he never claimed to be a singer, did he?
Crowe's three-minute solo number, "Javert's Suicide," is the most unbearable, distracting part of the film. Although he later defended his singing as "raw and real," he also agreed it "could have been sweetened."
Next: This sultry pop star couldn't deliver.
15. Jessica Simpson in The Dukes of Hazzard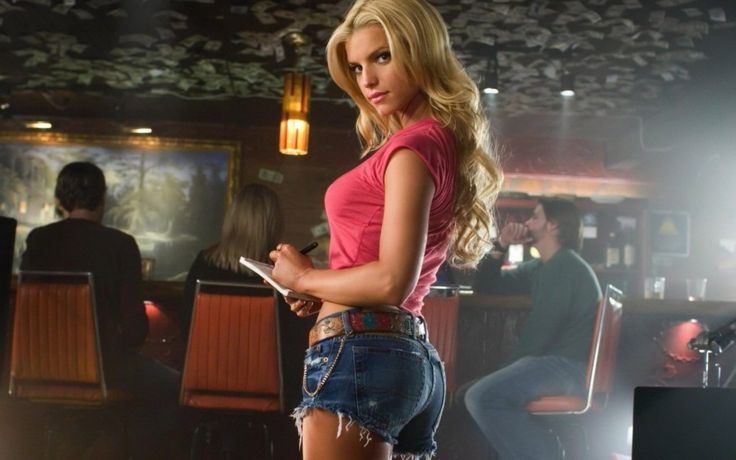 Casting mistake: choosing sexy over skills
As a general rule of thumb, it's never a good idea to cast a pop star in a lead role — talk about distracting! Sure, Jessica Simpson may look like Daisy Duke, but her acting skills (if you can call them that) left a lot to be desired. It's not like anyone was expecting greatness from a film headed by Seann William Scott and Johnny Knoxville, but an actual actress in the role of Daisy Duke could have made all the difference.
Next: Ben Affleck didn't deserve another chance as a superhero.
16. Ben Affleck in Batman v Superman: Dawn of Justice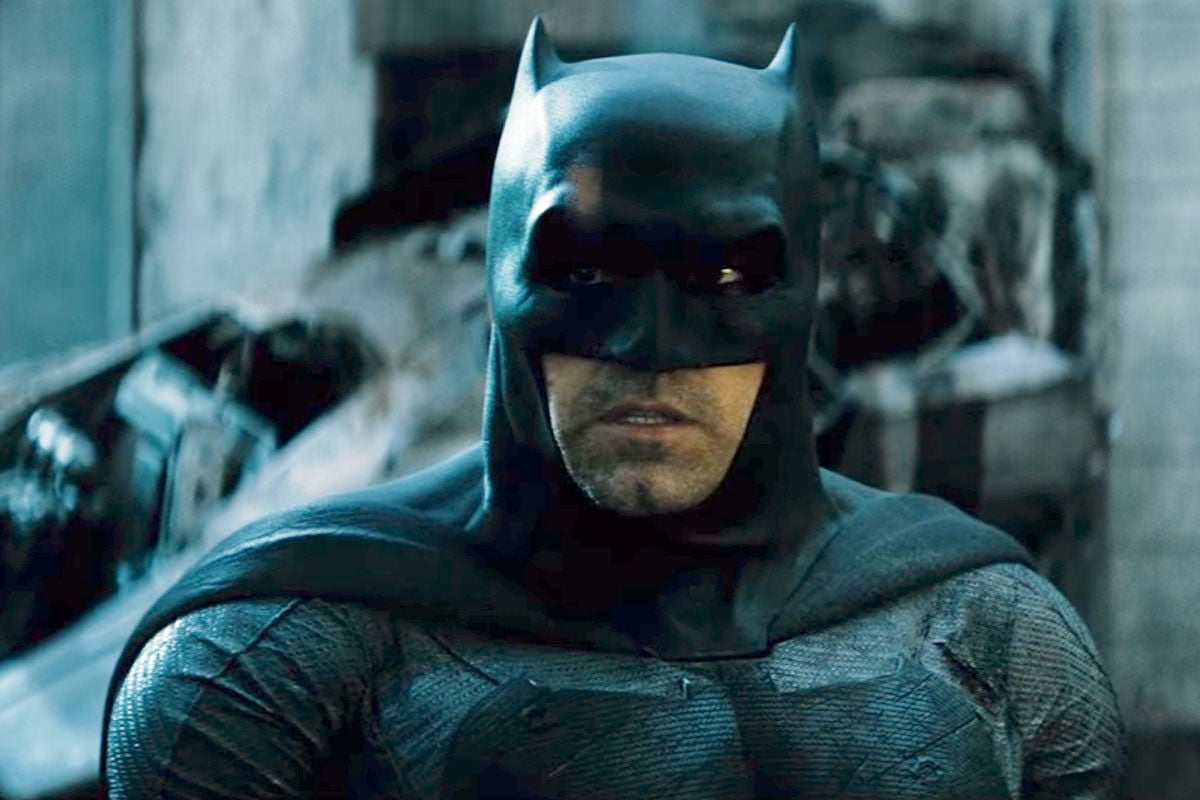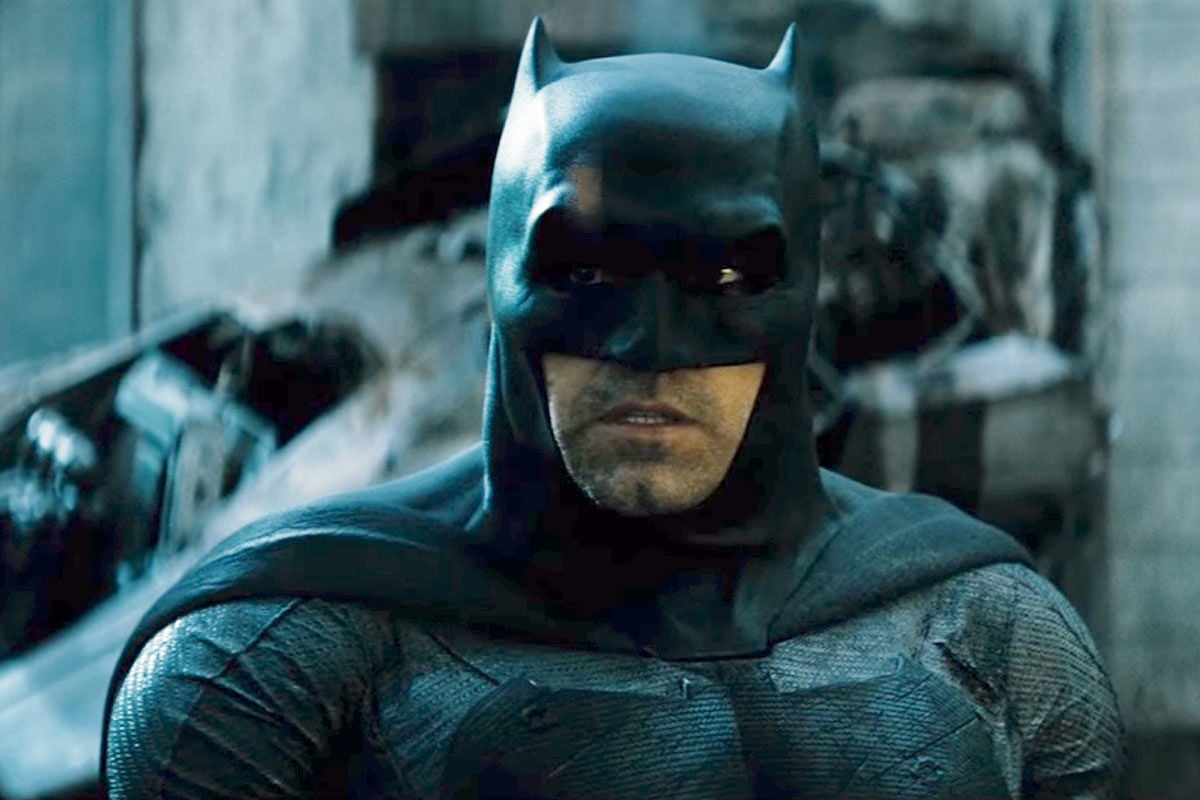 Casting mistake: choosing an ill-received superhero
You'd think Ben Affleck would've given up playing superheroes after Daredevil (more on that later), but in 2016, he disappointed comic book fans once again with his role as Batman in Batman v Superman: Dawn of Justice. Affleck's Bruce Wayne comes across as pouty rather than brooding. Reviews were so bad that "sad Ben Affleck" soon became a popular meme.
But it gets worse. Affleck later received the green light to not only star in, but direct, the next installment of the Batman franchise. He later pulled out of directing the film, thankfully. There are now rumors that he's looking for a way to quit the role.
Next: This legendary comedic actor hadn't found his niche yet.
17. Vince Vaughn in 1998's Psycho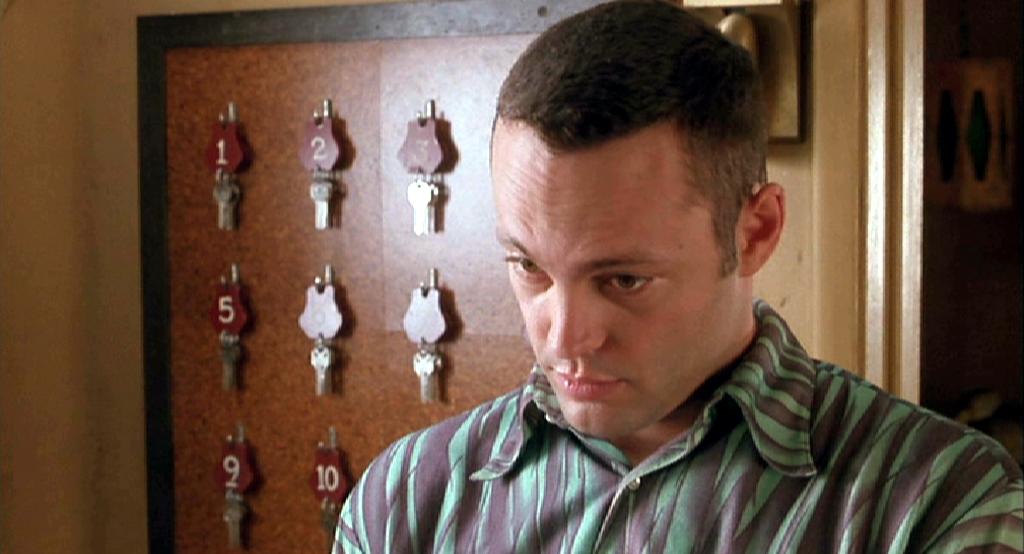 Casting mistake: selecting a comedic actor to play a villain
In 1998, Vince Vaughn was still trying to figure out who he was. He'd played a fast-talking wise-guy in Swingers and Rounders, but he hadn't yet made it big in comedy with films like Old School and Wedding Crashers. So he decided to try playing the villain, Norman Bates.
His take on the role is just as bad as you'd expect, but the worst part is how desperately Vaughn tries to pull it off. Luckily, we still have Hitchcock's original to fall back on.
Next: Just because it worked for Jim Carrey doesn't mean it works for everyone.
18. Mike Myers in Dr. Seuss' The Cat in the Hat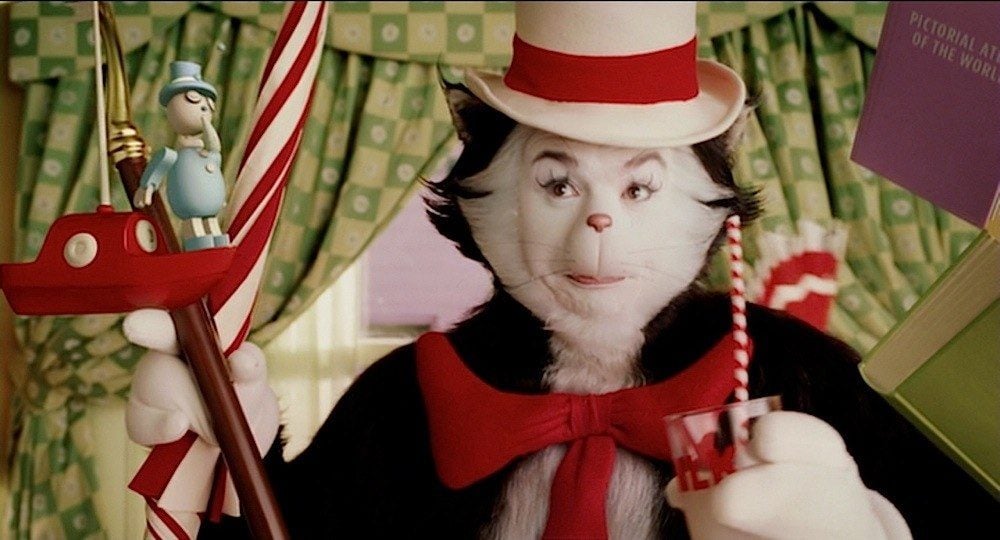 Casting mistake: choosing excessive humor over clever casting
After Jim Carrey's success in 2000's How the Grinch Stole Christmas, comedian Mike Myers tried his hand at playing a Dr. Seuss character in The Cat in the Hat. Big mistake. What starts as goofy and rambunctious becomes overwhelmingly annoying as the movie drones on and on — and at only 82 minutes long, that's saying something!
Even worse, it's loaded with Myers' characteristic adult humor, making for an end product that's too obnoxious for adults and too inappropriate for young kids.
Next: Looks aren't everything when casting a role.
19. Ashton Kutcher in Jobs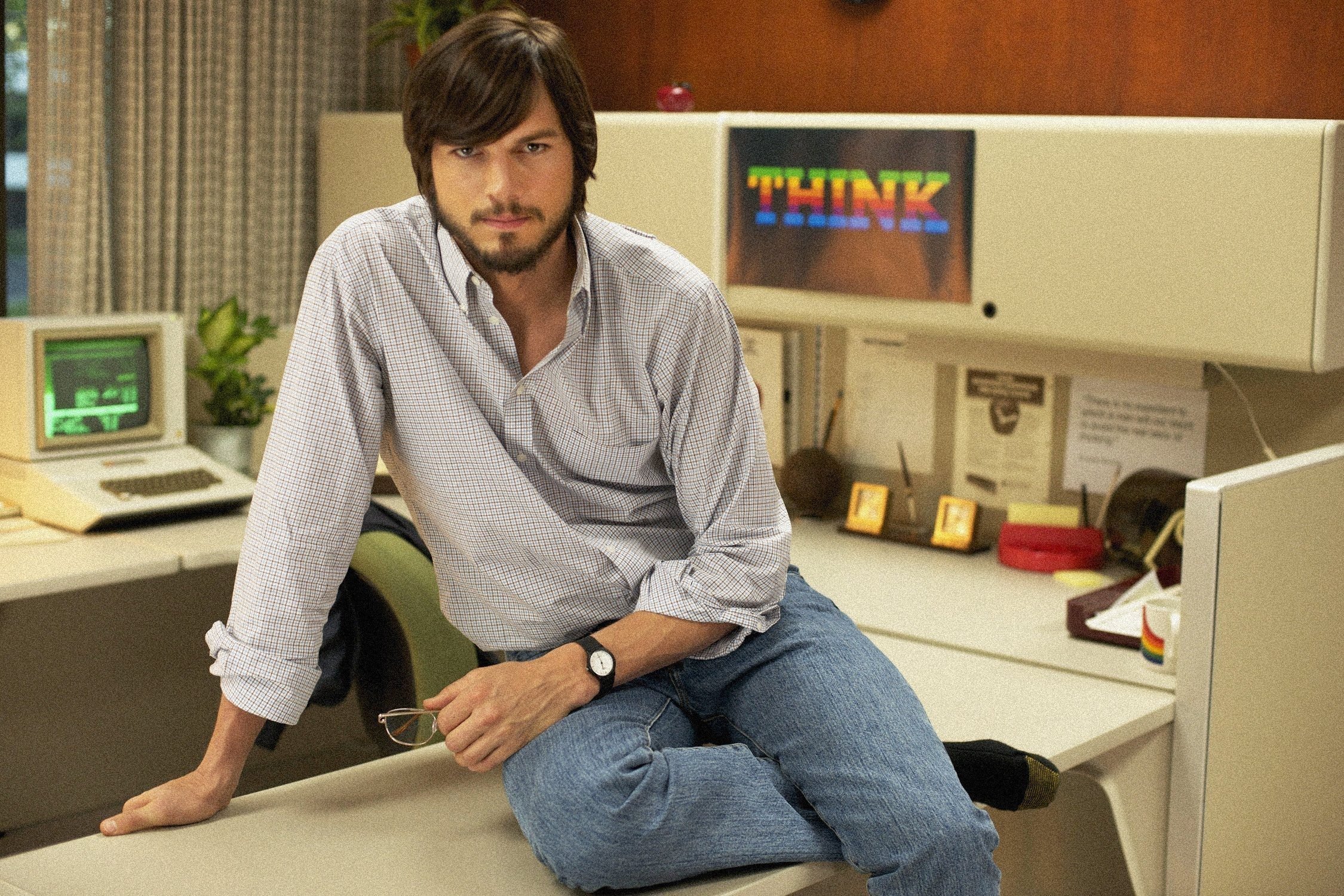 Casting mistake: basing a lead role on looks
OK, we get it; Ashton Kutcher looks like a young Steve Jobs. But his looks alone couldn't carry him through the difficult task of portraying one of the 21st century's most iconic figures. And it didn't take long for Hollywood to realize its mistake. Just two years later, Michael Fassbender took on the role in what is commonly known as "the good Steve Jobs movie."
Next: This casting choice hurt a legendary franchise.
20. Hayden Christensen in Star Wars: Episode II and III
Casting mistake: choosing an actor who fell flat
All in all, the Star Wars prequels massively disappointed fans. In Episode I, we endured Jar Jar Binks, and just as he faded into the background and everyone breathed a collective sigh of relief, Hayden Christensen walked on screen.
In all fairness, Christensen is probably a great guy, but if there's one role he was never meant to play, it's that of Anakin Skywalker. With his ill-timed lines and lack of emotion, no one could believe that this guy would grow up to be Darth Vader. Nowadays, most fans like to pretend the Star Wars prequels never happened.
Next: This is one of Game of Thrones' only downfalls.
21. Jessica Henwick, Keisha Castle-Hughes, and Rosabell Laurenti Sellers in Game of Thrones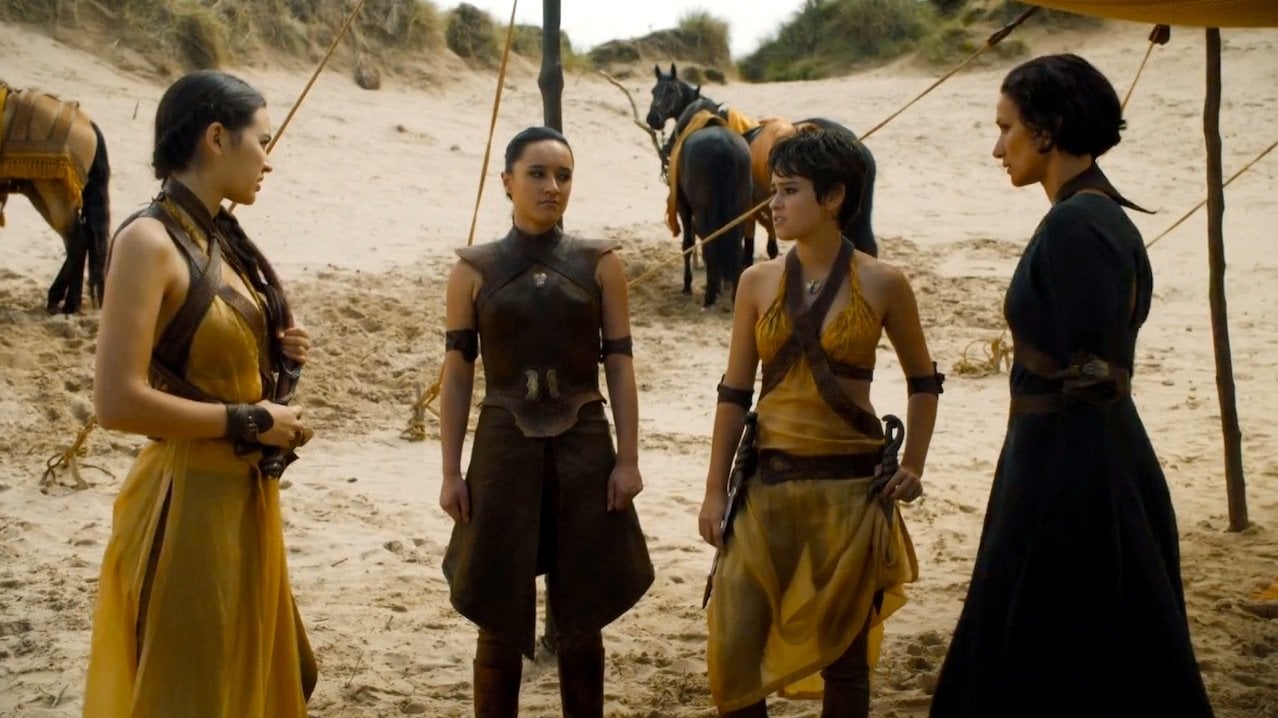 Casting mistake: not living up to a beloved book's description
There's a reason HBO's Sand Snakes are known as "the bland snakes" to Game of Thrones fans. They're just so … blah.
While George R. R. Martin wrote the characters with plenty of ferocity, Keisha Castle-Hughes, Jessica Henwick, and Rosabell Laurenti Sellers fail to deliver. Don't act like you didn't smile when Lady Olenna Tyrell told them to hush in the Season 6 finale — we'd all been dying to say it.
Next: This TV comedy's casting choice was anything but humorous.
22. Paul Schneider in Parks and Recreation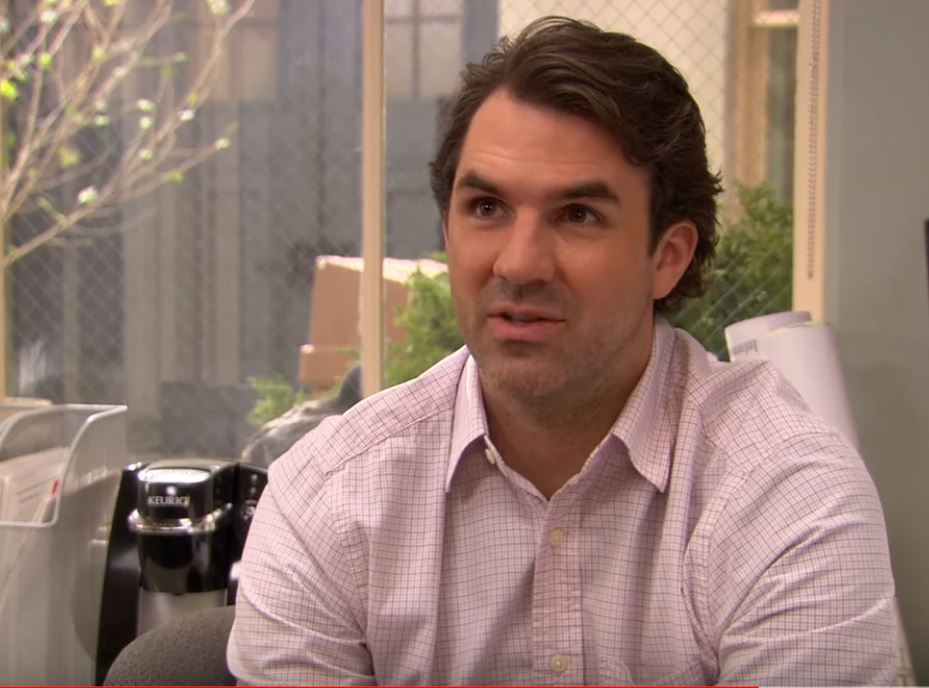 Casting mistake: confusion about a role's purpose
Now, there's a photo full of funny people — but wait. Who's that guy on the far left? From day one, Paul Schneider as Mark Brendanawicz was a bad fit on the hit show Parks and Recreation. Why he took the role is a mystery, even to Schneider himself, who said, "That experience was very strange for me."
At the end of the second season, he quit, just before the show picked up steam and became one of the most popular series on television.
Next: This popular actor needs to re-evaluate his roles.
23. Ben Affleck in Daredevil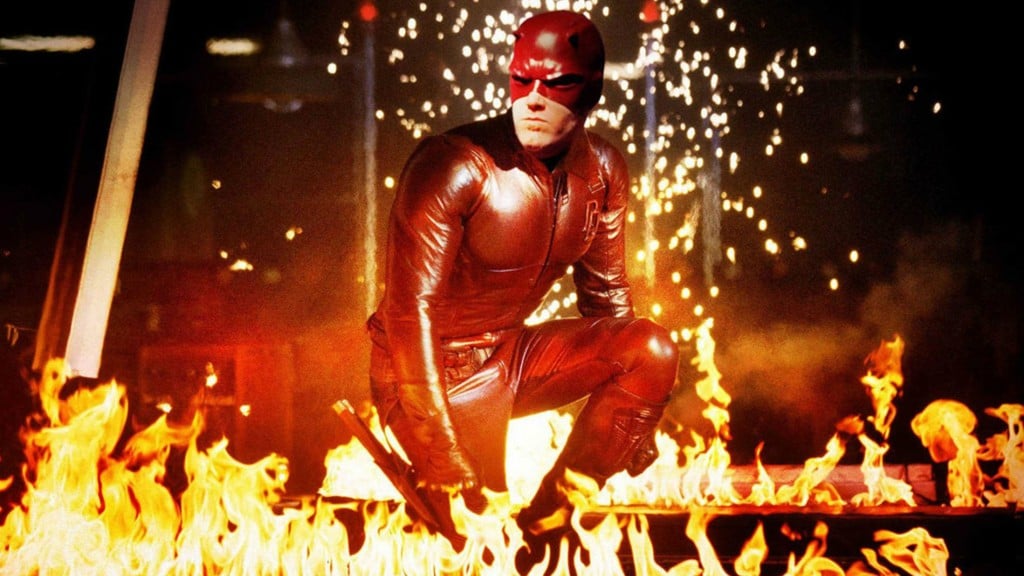 Casting mistake: a lack of superhero qualities
We've always known the film Daredevil was bad, but now that we have the Netflix show to compare it to? It's even harder to understand what the hell director Mark Steven Johnson was thinking when he cast Ben Affleck as Matt Murdock.
Not once does Affleck seem concerned with the fact that his character is supposed to be blind, and his attempts at appearing tough only come across as whiny and emotional. In the words of Todd McCarthy at Variety, "Daredevil is a pretender in the realm of bona fide superheroes." Ouch.
Next: This actor can't escape his "good guy" image.
24. Topher Grace in Spider-Man 3
Casting mistake: refusing to acknowledge a typecast actor
In the Spider-Man comics, Venom is a formidable, unearthly villain, but in director Sam Raimi's Spider-Man 3 he's … Eric Foreman? No actor likes to be typecast, but whoever thought we could look at Topher Grace and not see the sweet kid from That '70s Show was dead wrong.
Kudos to Grace for trying, but watching him in the role of Venom was painful for everyone.
Next: A perfect example of why it's hard to bring fairy tales to life
25. Everyone who is not Rumpelstiltskin in Once Upon a Time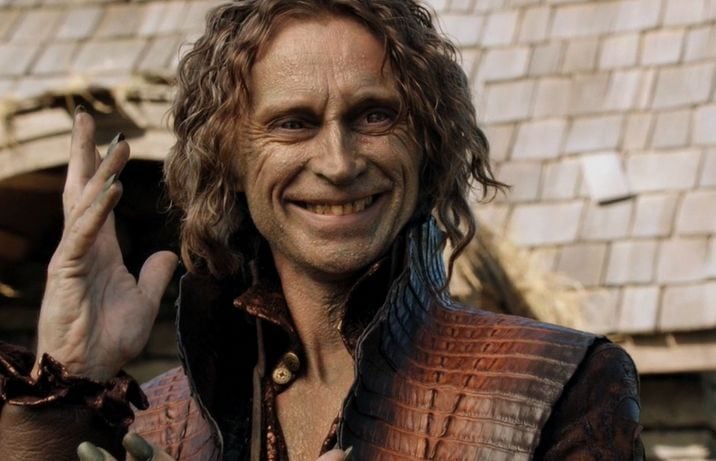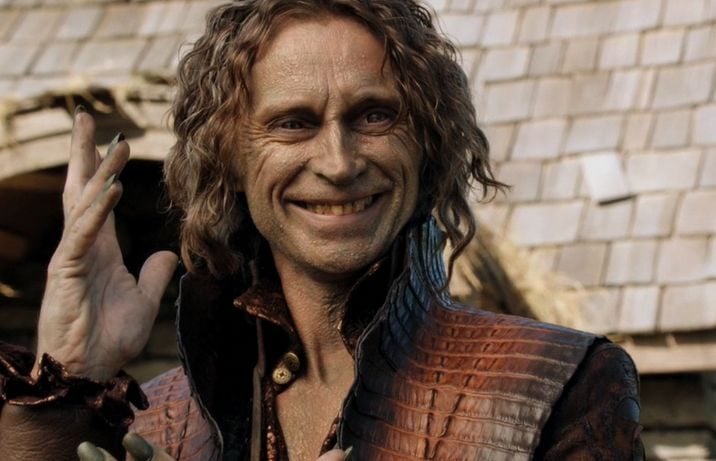 Casting mistake: hiring a whole cast of not-so-believable characters
Seriously, how is this show still on? And who is in charge of casting? From Snow White to Prince Charming, not one person on Once Upon a Time has the look or acting prowess of a real-life fairy tale character, with the exception of Robert Carlyle's brilliantly portrayed Rumpelstiltskin.
Additional reporting by Becca Bleznak and Ali Harrison.
Check out The Cheat Sheet on Facebook!