The Worst Celebrity Divorces in Hollywood History
Divorce itself is pretty tough, but to go through it while the whole world is watching is even tougher. There have been some really messy and public celebrity divorces over the years. Some have gotten messy due to a long custody battle. Others have been dramatic due to allegations of abuse. Sadly, almost all of these situations have resulted in fans taking sides and trying to figure out who was to blame for the separation.
But what are the worst divorces that we've watched play out in the news? Here are the 25 worst celebrity divorces in Hollywood history.
1. Denise Richards and Charlie Sheen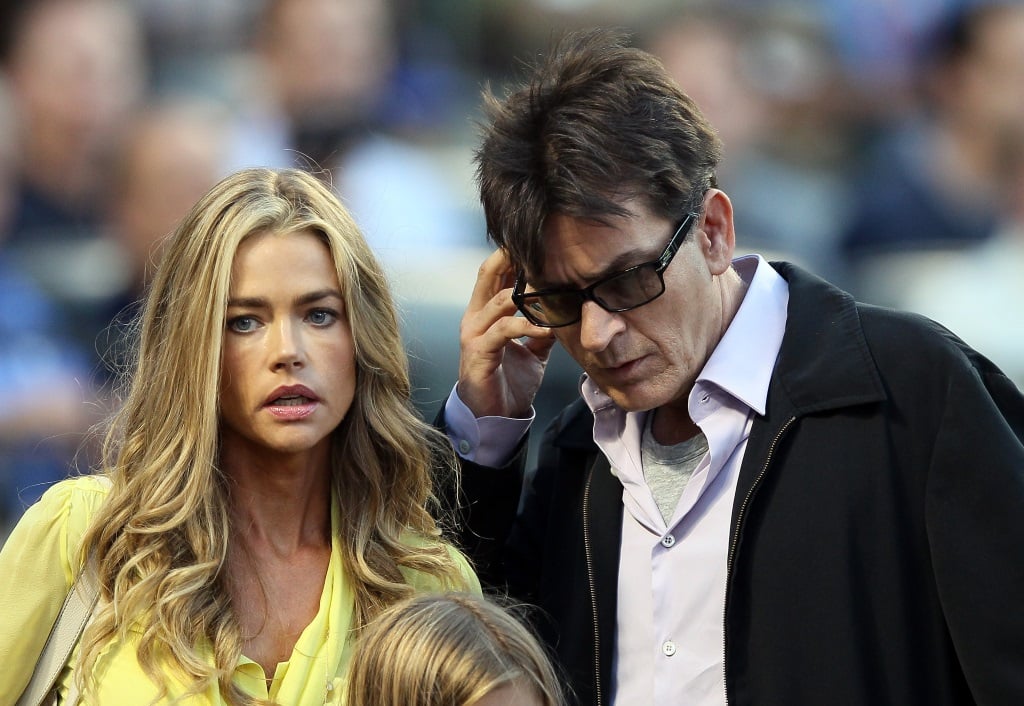 The Starship Troopers actress filed for divorce in 2006 after four years of marriage. The couple had two kids together and Richards asked for a custody evaluation. She alleged that Sheen's paranoia had kept their daughters from getting vaccinations, according to Fox News. She got letters from their pediatrician to support this claim. Richards also claimed that Sheen was abusive.
Not only that, but Richards said the Two and a Half Men actor would often pay for prostitutes, gambled, and was allegedly addicted to drugs. She claimed that Sheen visits websites that feature underage porn, according to ABC News. A judge granted a restraining order, requiring Sheen to stay 300 feet away from Richards, her home, and their daughters. The order was extended several times and the divorce took a long time due to the custody battle.
Richards and Sheen were allowed to legally marry other people in 2006, yet the battle wasn't done. Sheen was already dating someone else, but Richards reportedly asked for his sperm to have another baby. This led to public arguments about the quality of his sperm. Since then, Sheen has married and divorced Brooke Mueller.
2. Amber Heard and Johnny Depp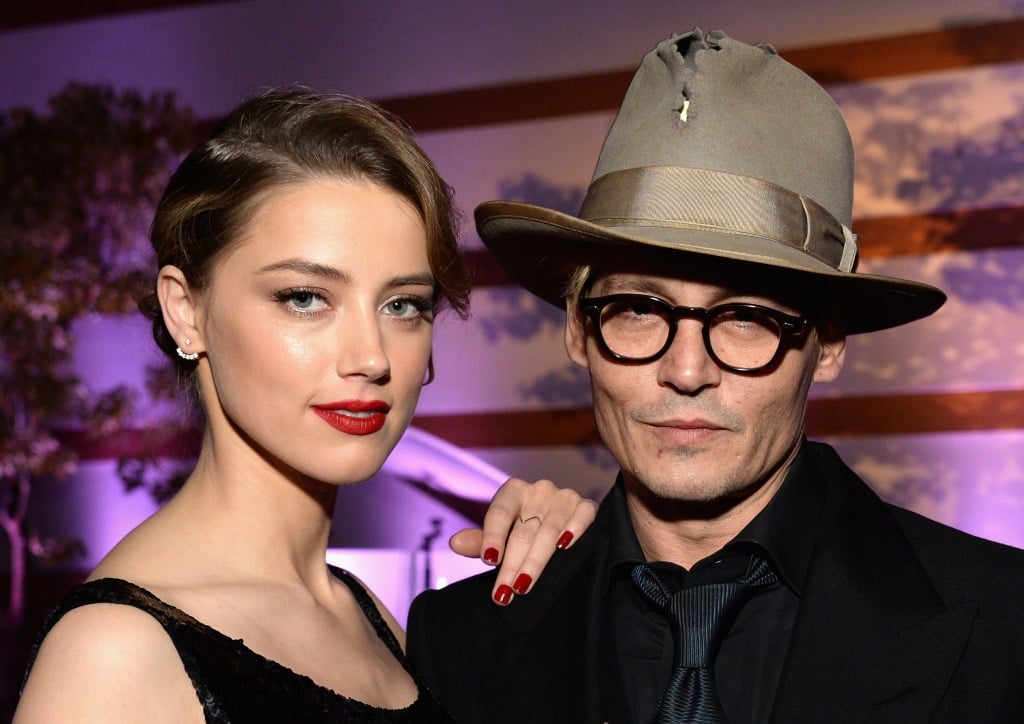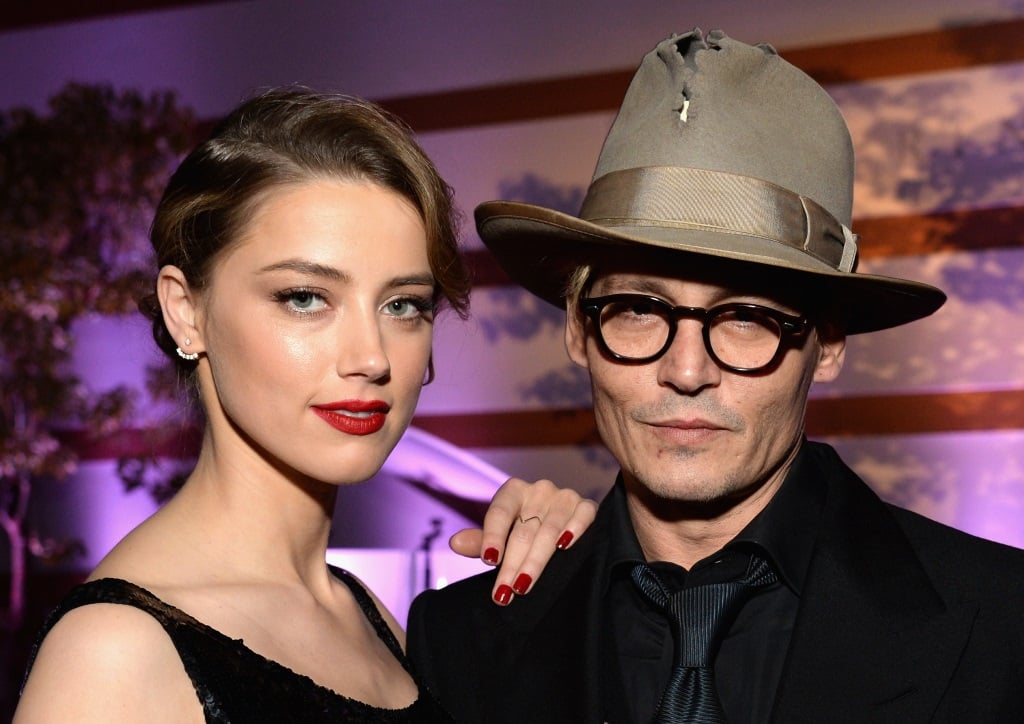 News of Johnny Depp and Amber Heard's divorce started off suspiciously, given that they were married for only 15 months. After Heard filed, things got nasty quickly with her claiming he was abusive, which pushed her to get a restraining order against him. She also tried to get a restraining order for her dogs, however the judge didn't grant it. There was also a photo released of her with a bruise on her face allegedly from a violent incident with Depp.
It looked like it would be a long and messy divorce battle until there was a video released of Depp ranting at Heard and throwing a wine bottle and glass. The divorce was quickly finalized after that and Heard withdrew her domestic violence restraining order against him. They then released a joint statement.
Our relationship was intensely passionate and at times volatile, but always bound by love. Neither party has made false accusations for financial gain. There was never any intent of physical or emotional harm. Amber wishes the best for Johnny in the future. Amber will be donating financial proceeds from the divorce to a charity. There will be no further public statements about this matter.

3. Tiger Woods and Elin Nordegren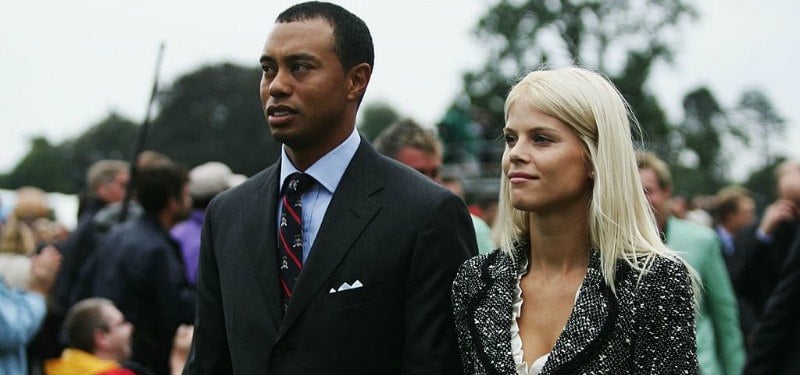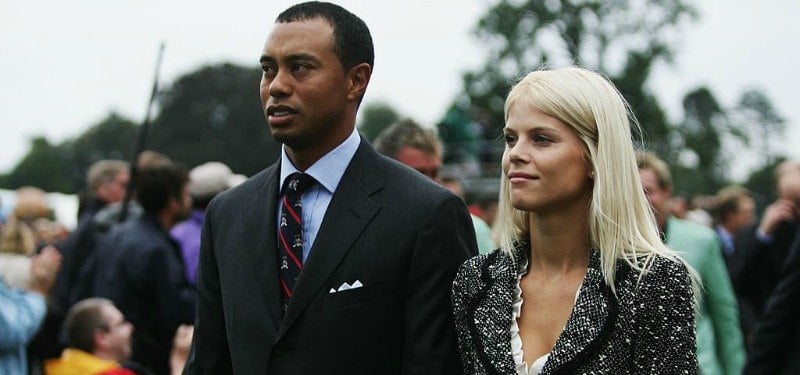 The married couple of five years made headlines for the first time when the golf player crashed his SUV in 2010. This was because Nordegren reportedly went through Woods' phone and called the woman he was having an affair with. She then woke him up to confront him and allegedly started hitting him with her fists. Nordegren then went on to chase him out of the house with a golf club. Woods tried escaping in the SUV but crashed into a tree, according to Us Weekly.
After the news broke, there was more digging into the athlete's affairs. About 15 mistresses were named in the press, and Woods reportedly admitted to sleeping with 120 women. The divorce was settled later that year with Nordegren reportedly getting $100 million, according to TMZ.
4. Kim Kardashian and Kris Humphries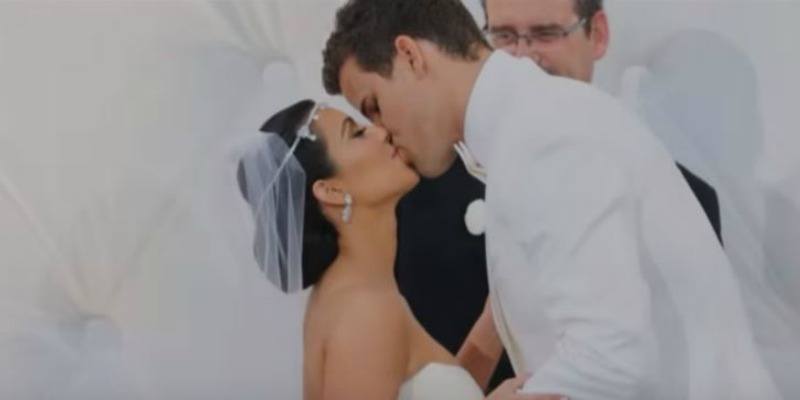 After a very public relationship complete with an elaborate wedding on Keeping Up with the Kardashians, Kardashian filed for divorce in 2011. This was shocking given that they were only married for 72 days. In response, Humphries said, "I love my wife and am devastated to learn she filed for divorce. I'm willing to do whatever it takes to make it work."
Although they were together for a short period of time, the divorce was long and messy. This is because the NBA player insisted on getting an annulment rather than a divorce and gave the reason of "fraud." He claimed Kardashian used their marriage for ratings on her show. While battling this out in court Kardashian began dating Kanye West and got pregnant with their first baby. She said she wanted to speed the trial along because of this. It wasn't until 2013 that the two parties were able to reach a settlement with a dissolution of marriage rather than an annulment.
5. Sherri Shepherd and Lamar Sally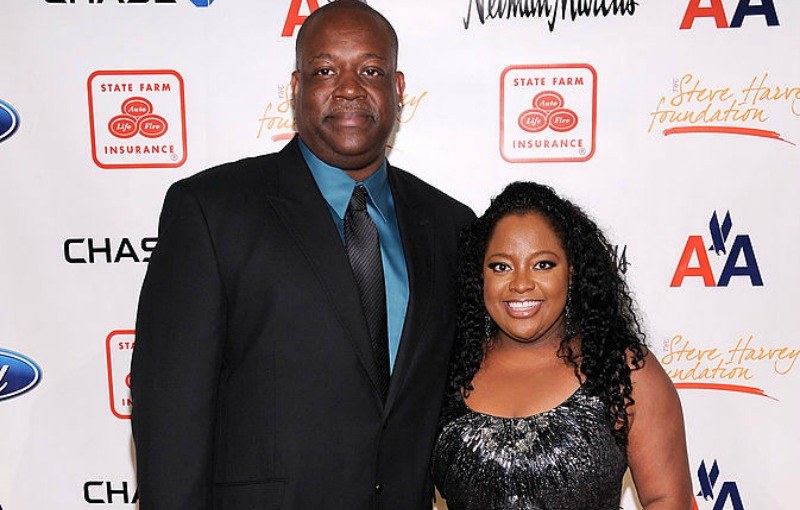 The former host of The View, Shepherd, filed for divorce in May of 2014 after three years of marriage to Sally. This probably wouldn't have been big news if it wasn't for the upcoming custody battle over their unborn baby which was coming through surrogate.
Eventually the actress tried to get her name removed from the baby's birth certificate, however, the Pennsylvania court found her financially responsible for the baby according to Radar Online. She wanted to continue to fight this so it made its way to the superior court!
The whole divorce wasn't settled until 2015. Shepherd finally agreed to pay child support with $4,100 a month. When the child turns 13 it will increase to $4,600, according to TMZ.

6. Taylor and Russell Armstrong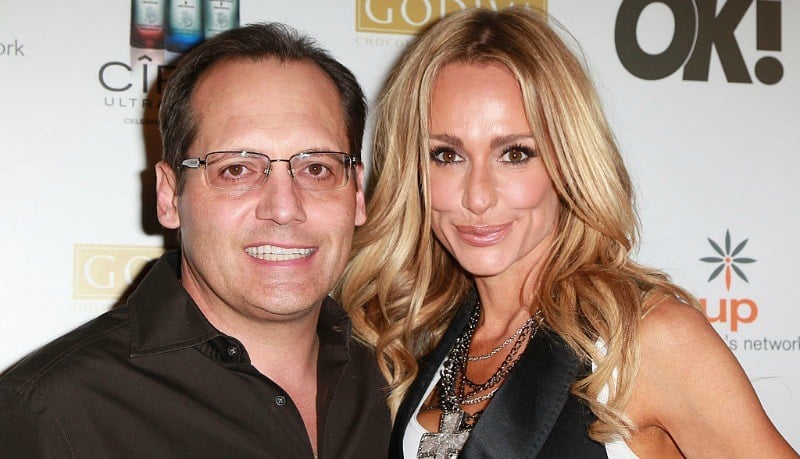 The couple was previously featured on The Real Housewives of Beverly Hills. Taylor decided to file for divorce in 2011. This might not have been a surprise to fans considering that their problems were featured on the show. At first it seemed like it would be amicable, considering Taylor's statement to People Magazine.
It was a difficult decision but I have decided to file for divorce from Russell. Although we have tried our best to work out our differences, I have come to the conclusion that it is in the best interest of our family that we separate. Together we are the proud parents of a sweet and wonderful little girl and she remains my number one priority. I am sad for my marriage to come to an end, but am confident that this is the right choice for all involved.
However, things were reportedly very tense between them and Taylor claimed Russell was physically abusive. A month later, Russell committed suicide by hanging himself. The divorce wasn't the only stressful thing going on in his life. The couple was reportedly $250,000 dollars in debt and his business associate, Alan Schram also killed himself the day after Russell's suicide. Schram reportedly owed a lot of money to the same person Russell was in debt to, according to Radar Online.
7. Sandra Bullock and Jesse James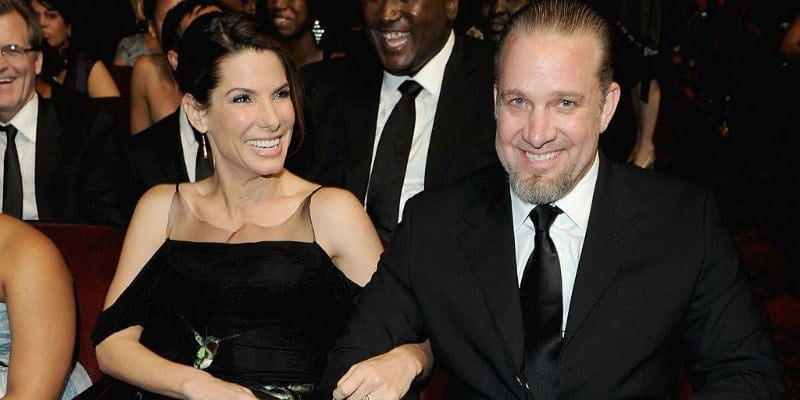 The Oscar winner filed for divorce from her husband in 2010 after five years of marriage. This wasn't a surprise given that multiple women said they had an affair with the motorcycle mogul. Some of them were strippers that he met online, according to People Magazine. Jesse James released an apology:
There is only one person to blame for this whole situation, and that is me. It's because of my poor judgment that I deserve everything bad that is coming my way. This has caused my wife and kids pain and embarrassment beyond comprehension and I am extremely saddened to have brought this on them. I am truly very sorry for the grief I have caused them. I hope one day they can find it in their hearts to forgive me.
He also went in for a 30 day stay at a treatment facility for "personal issues." Around the time of filing, Bullock adopted a son. In the end, it turned out that about nine women had an affair with James while he was married.
8. Terrence Howard and Michelle Ghent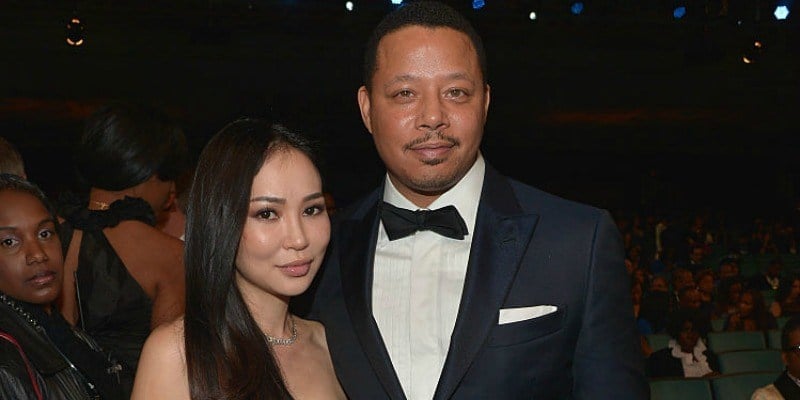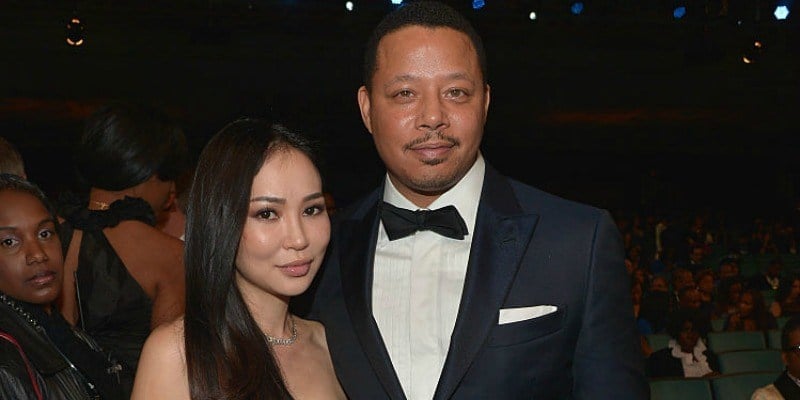 The Empire actor was married to Ghent for 13 months. It came out in court that Howard was sending Ghent threats of suicide through email. She also claimed that he was very possessive. Some texts were admitted in court including, "I will never allow a restraining order or anything to keep me from my wife." The actor also accused Ghent of blackmailing him with pictures and videos in order to get spousal support, according to TMZ. A judge recently overturned the divorce settlement in 2015 claiming that the actor signed it under duress according to the New Y0rk Daily News.
9. Jennifer Aniston and Brad Pitt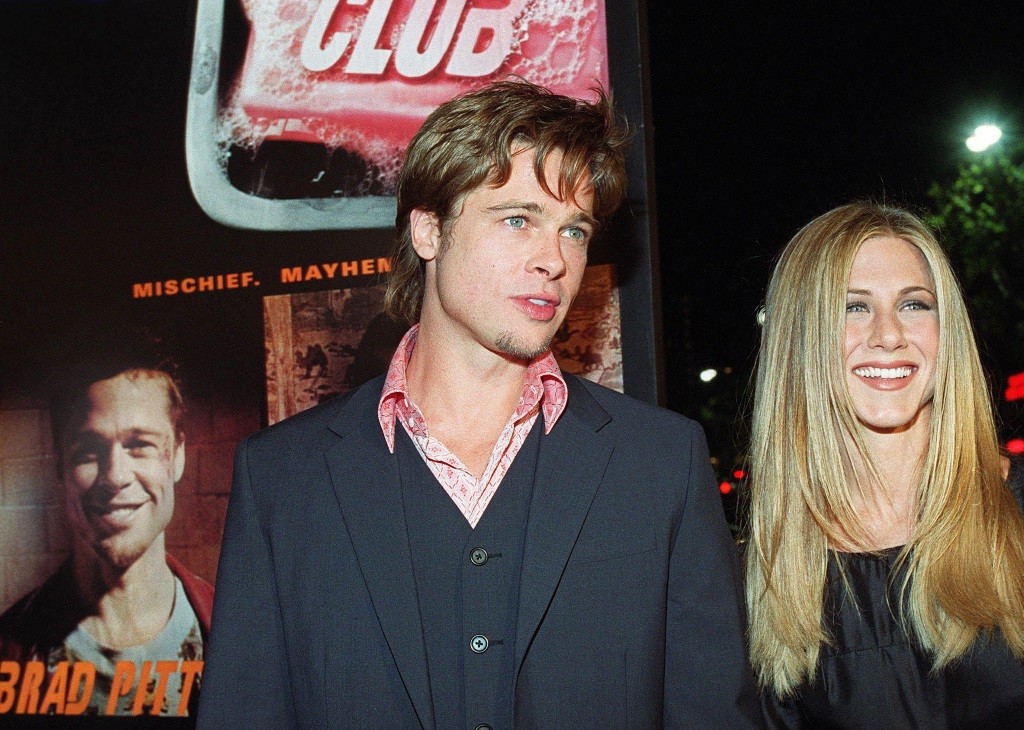 The couple was married for five years before they famously made headlines for their dramatic split. Pitt began filming Mr. and Mrs. Smith with Angelina Jolie in 2004. There, Pitt and Jolie fell in love and had an affair. Only months later, Pitt and Aniston announced that they were getting a divorce. At first they tried to push back on the cheating rumors, and their statement to People Magazine claimed they would "happily remain committed and caring friends." But it became pretty evident that cheating was the cause when Pitt and Jolie began publicly dating.
10. Alec Baldwin and Kate Basinger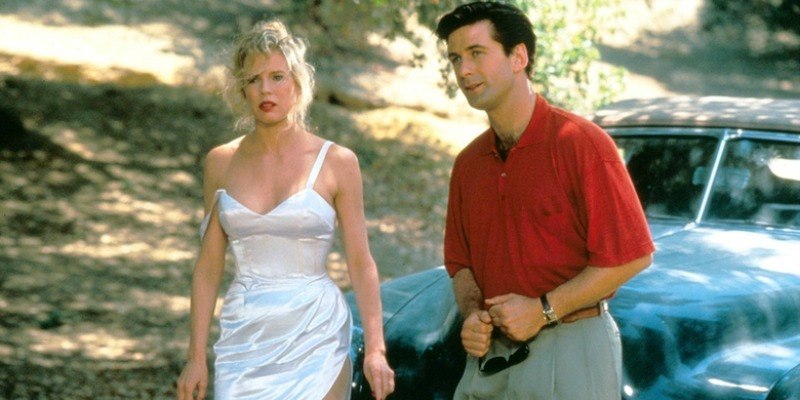 The Marrying Man costars ended their marriage on very bad terms. Basinger filed for divorce in 2001 and they had a very messy custody battle over their daughter, Ireland. The, there was a voicemail leaked of Baldwin saying some harsh things to Ireland.
"I don't give a damn that you're 12-years-old or 11-years-old," he said according to TMZ, "or a child, or that your mother is a thoughtless pain in the a** who doesn't care about what you do." He also called her a "thoughtless little pig." Baldwin had to attend anger management and parenting school once they settled their divorce.
11. Jon and Kate Gosselin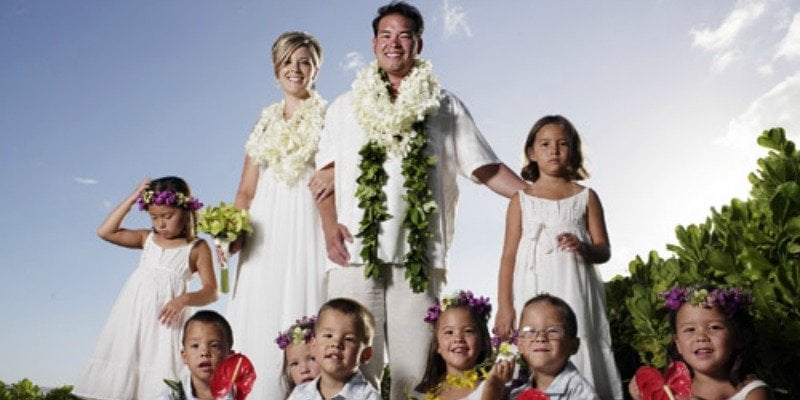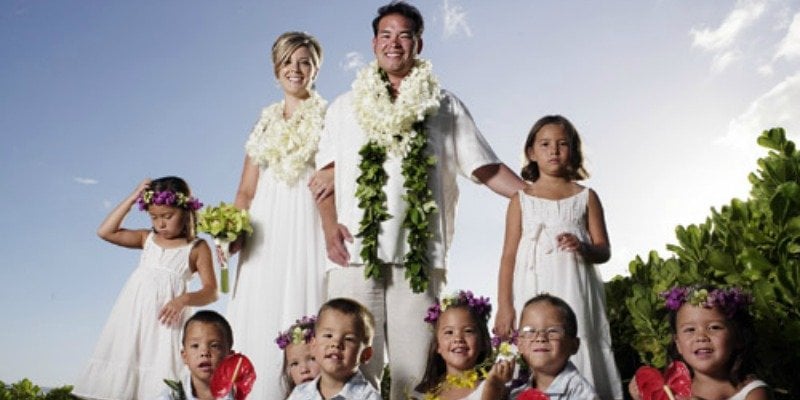 The married couple had a reality television show following them raising their eight kids. After ten years of marriage the two filed for divorce. Things got messy when Jon started getting photographed hanging out with younger women. Kate was also accused of being abusive to their children. Their divorce was finalized in 2009, however they are still fighting it out for custody of their children to this day.
Some of their kids are actually estranged from Jon Gosselin. "I just go to the bus stop [at Kate's house] and whoever I get, I get," revealed the father to ET. He said some of the children "just stopped coming." He claims to not have seen all of his children at the same time in three to four years.
12. Liza Minnelli and David Gest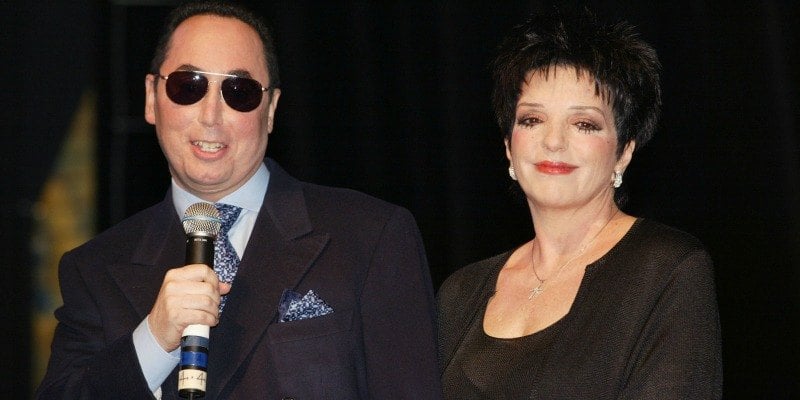 The married couple didn't just get divorced, they sued each other! Gest sued Minnelli for $10 million for assault. He claimed she would beat him while drunk, which allegedly led to him being hospitalized for five days and getting nerve damage. Minnelli counter sued and claimed that Gest stole $2 million from her, according to The Washington Post. In the end, they dropped the lawsuits and had their divorce settled in 2007.
13. Paul McCartney and Heather Mills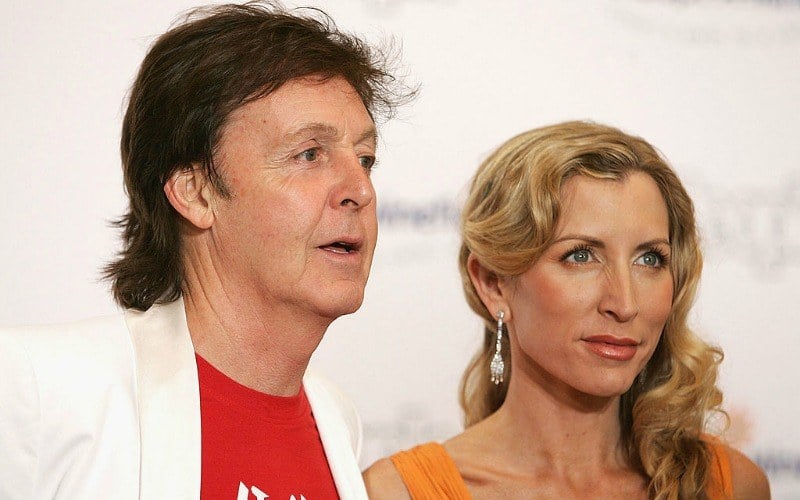 The couple was married for six years and had a daughter, Beatrice together. The Beatles star filed for divorce and reportedly claimed his wife's behavior had been unreasonable and argumentative, according to Access Hollywood.
The problem was, he didn't have a prenup. In the end, Mills walked away with $48.6 million. The singer later said the marriage was a "prime contender" for one of his worst decisions.
14. Tom Cruise and Katie Holmes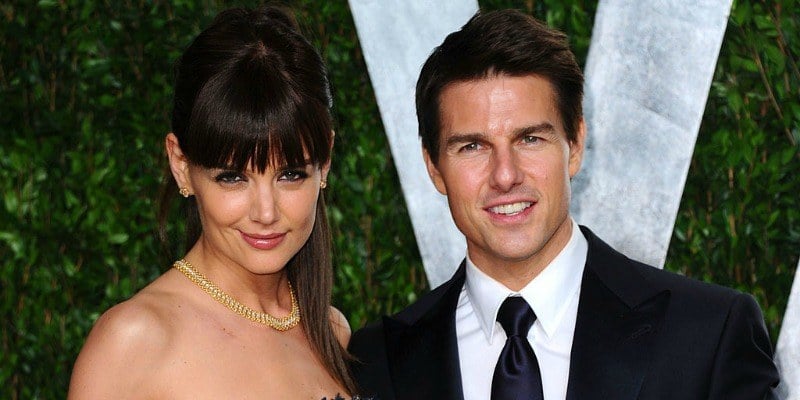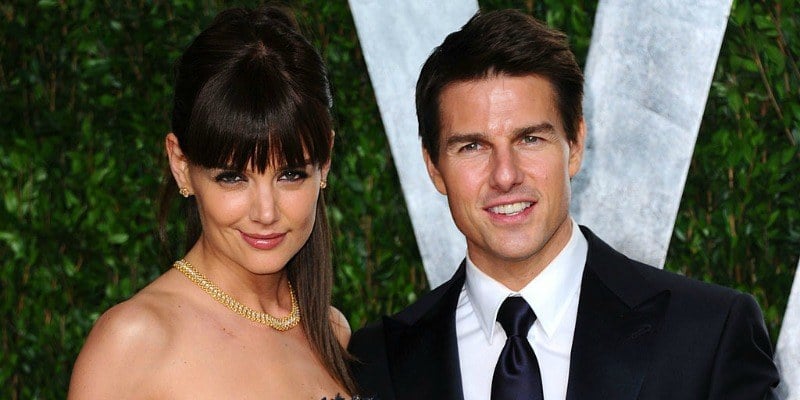 The couple was married for five years and had one daughter together before Holmes filed for divorce. The divorce was reportedly totally unexpected by Cruise. The two actually settled their divorce very quickly and without making any public statements.
However, what made this separation so messy is the fact that Cruise reportedly hasn't kept in steady contact with his daughter, Suri. He ended up suing Bauer Media for $50 million when they claimed he "abandoned" Suri. In court, he claimed he had been busy filming but would talk to her over the phone. Eventually, he dropped the lawsuit.
15. Bethenny Frankel and Jason Hoppy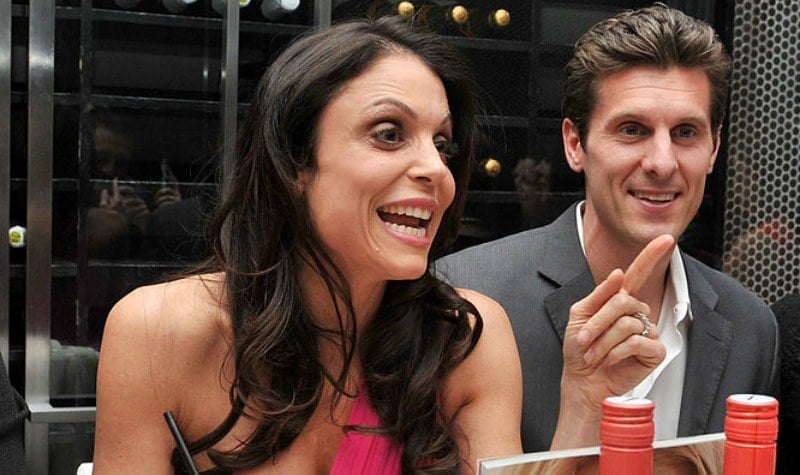 The Real Housewives of New York star filed for divorce in 2013. In court, Frankel claimed her husband made multiple threats to her during the divorce. "He said, 'You're a piece of sh*t. You're garbage,' he said, 'We're going all the way baby. Buckle up!'"
The divorce took four years to finally settle, but the drama isn't over. Hoppy was arrested in 2017 for reportedly showing up at their daughter's school and threatening Frankel. He allegedly told Frankel, "I will destroy you."
16. Linda and Hulk Hogan
The wrestler tried going the reality TV show route with his family. However, the couple divorced years after the show was canceled. Linda filed for divorce after the former wrestler's sex tape was leaked. It showed him having sex with his best friend's wife when he was still married. Sadly, they were already married for 25 years when this happened.
"My kids to this day are still reeling, and they can't get their feet back on planet earth," Linda told Us Weekly. "I can't get my life back on track either. I don't know, what am I supposed to do? Start over now that I'm 57? I don't know where I fit in in this world any more."
17. Prince Charles and Princess Diana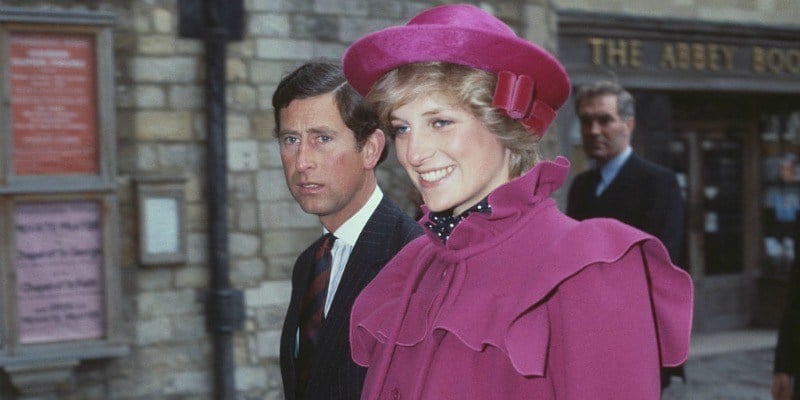 The royal couple were married for 14 years and had two sons together. They separated in 1992 and Diana later opened up about their marital problems. She claimed Charles had an affair with Camilla Parker-Bowles, who he later married.
They officially divorced in 1996 after Queen Elizabeth II urged them to. The Queen reportedly wanted the divorce to happen after Diana gave an interview about the separation. Princess Diana walked away with the title of "Princess of Wales" along with a settlement. She sadly was killed in a car accident a year later.
18. Kelsey and Camille Grammer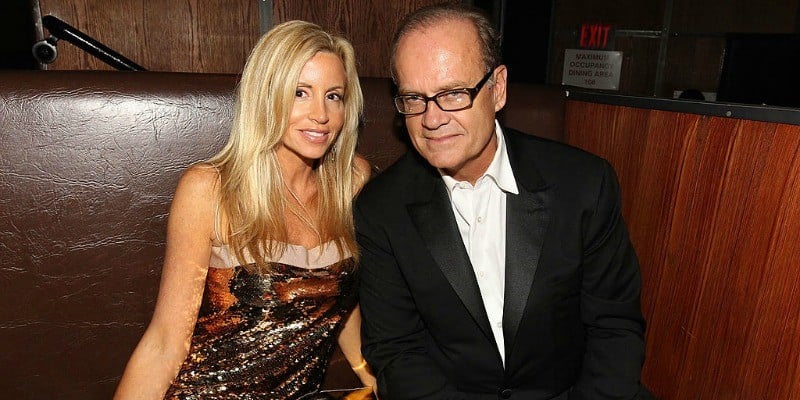 Camille filed for divorce in 2010 after 13 years of marriage to Kelsey. She revealed on The Real Housewives of Beverly Hills that she did it because Kelsey started a relationship with Kayte, who he later married. Camille walked away with $30 million, according to The Huffington Post.
Camille, of course, talked about the cheating on reality TV and spread rumors about Kelsey, like that he likes to crossdress. But the actor also talked openly about the divorce and said Camille "always wanted to be famous, and was angry that she had given up 'so much' to be with me.'"
19. Madonna and Sean Penn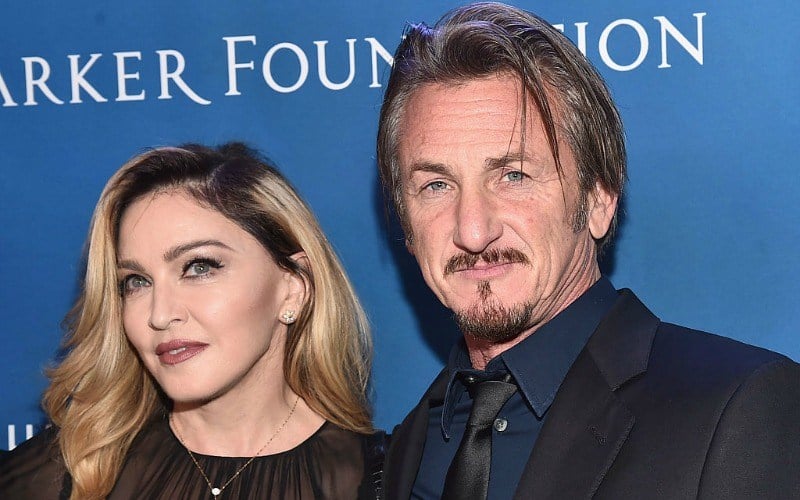 The couple were married for only three years before Madonna filed for divorce in 1989. This wasn't the first time either. They filed for divorce in 1978 not long after Penn was sent to prison, but this was later nullified. There were many reports that their relationship was volatile and even violent.
However, years later Madonna testified in court that the actor was hotheaded, but never hit her. "While we certainly had more than one heated argument during our marriage," she said according to The Daily Beast. "Sean has never struck me, 'tied me up,' or physically assaulted me, and any report to the contrary is completely outrageous, malicious, reckless, and false."
20. Donald and Ivana Trump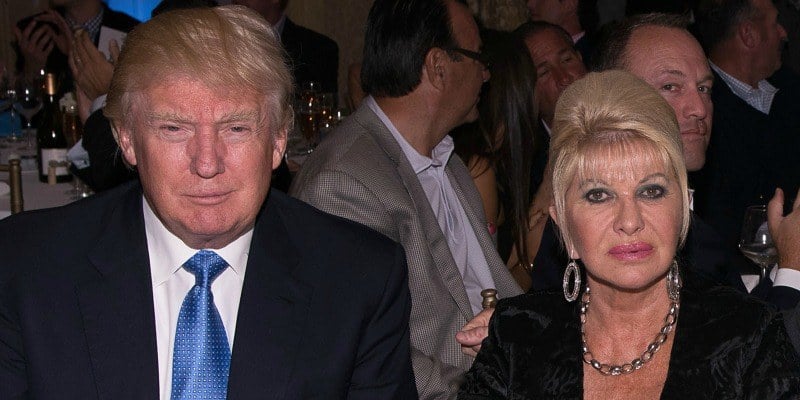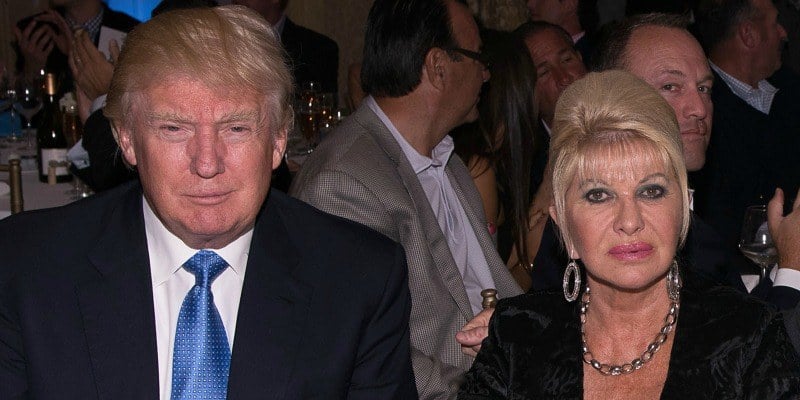 Donald and Ivana Trump were married for 14 years until she filed for divorce in 1991. This is because Donald reportedly had an affair with Marla Maples. Ivana also later sued him again for violating a gag order they had on their divorce. In addition, she revealed some harrowing stories about their marriage and even accused him of raping her. She later clarified this claim.
I have recently read some comments attributed to me from nearly 30 years ago at a time of very high tension during my divorce from Donald. The story is totally without merit. Donald and I are the best of friends and together have raised three children that we love and are very proud of. I have nothing but fondness for Donald and wish him the best of luck on his campaign. Incidentally, I think he would make an incredible president.
21. Sonny and Cher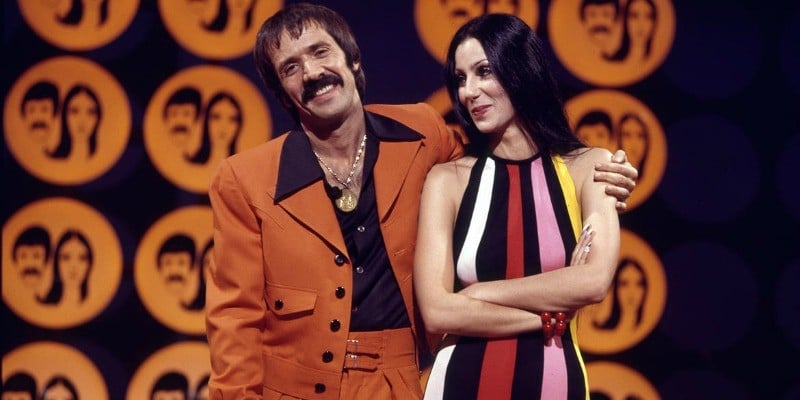 The couple was a singing duo and even starred on television together. So the news of their separation was a big deal. Cher later opened up about how hard the marriage was on her. "I wouldn't have left him if he hadn't had such a tight grip—such a tight grip," she told Vanity Fair. She also said he treated her "more like a golden goose than a wife."
22. Demi Moore and Ashton Kutcher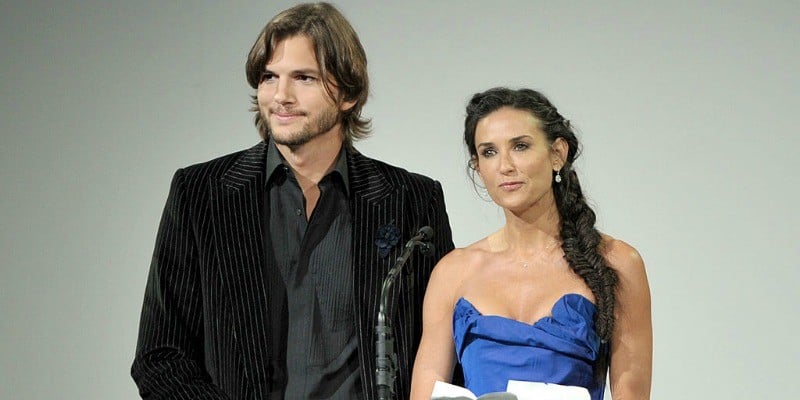 The couple seemed to be doing well until they split up. Then there were rumors that Kutcher had cheated. After being separated for a year, he filed for divorce. By that time he was already dating Mila Kunis. Years later, Scott Eastwood revealed who the actor cheated on Moore with.
"If it makes you feel any better he did sleep with one of my ex-girlfriends," Eastwood said on Watch What Happens Live with Andy Cohen. "But she was my current girlfriend at the time so…" But Eastwood said he has no hard feelings and would shake Kutcher's hand.
23. Eddie Cibrian and Brandi Glanville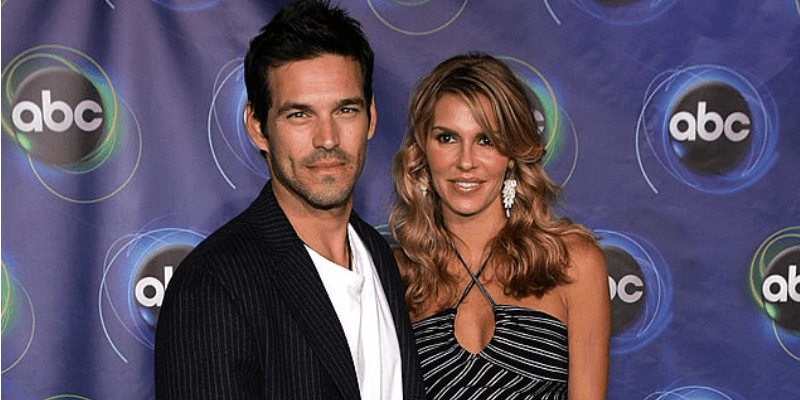 The former Real Housewives of Beverly Hills star was very outspoken about her ex-husband's affair. Cibrian had an affair with LeAnn Rimes, who he later married. Cibrian and Glanville got a divorce in 2010 after nine years of marriage. Glanville later wrote a memoir, Drinking and Tweeting: And other Brandi Blunders, which included how it felt when she found out about the affair.
To this day, Rimes and Glanville insult each other publicly and yet, they have to deal with each other because Cibrian and Glanville share custody of their two kids.

24. LeAnn Rimes and Dean Sheremet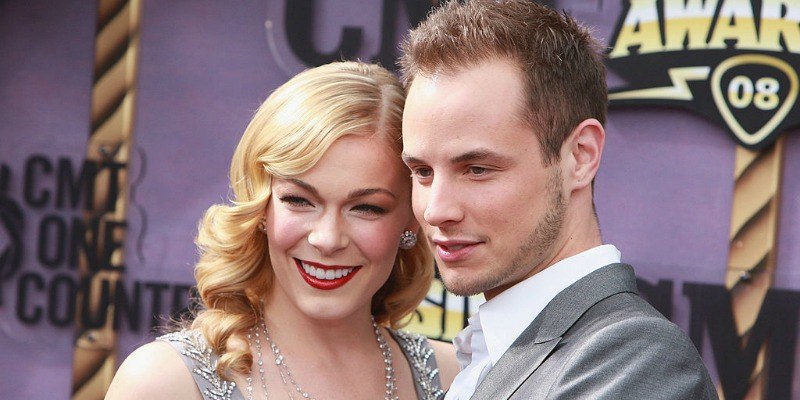 The singer's marriage notoriously blew up after she had an affair with her Northern Lights costar, Eddie Cibrian. Rimes and Sheremet divorced after seven years of marriage and she went on to marry Cibrian. Sheremet opened up about the affair to Us Weekly:
He was a good looking guy. I just remember being like, 'Oh, God, just another one of those Hollywood pretty boys. If you're in a room with him, he's probably one of the most charming people you'll ever meet. But I wouldn't trust him as far as I could throw this f***ing table… He just felt like one of those guys from the beginning. A total schmoozer. Very Hollywood. I never bought his schtick. But I wasn't worried.

25. Khloé Kardashian and Lamar Odom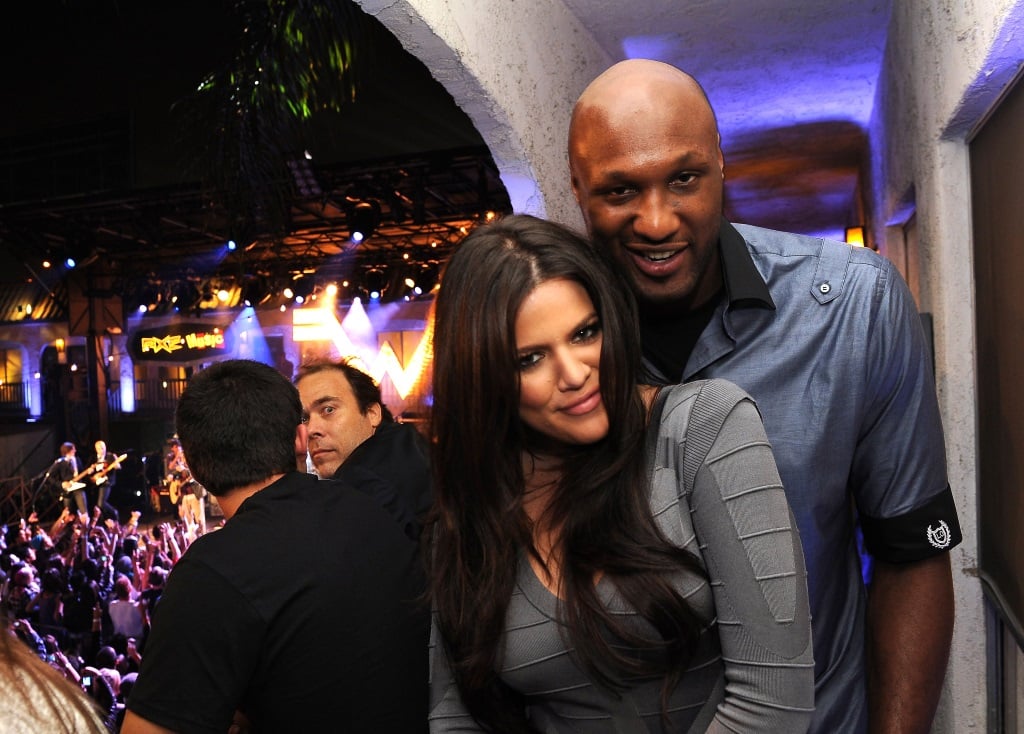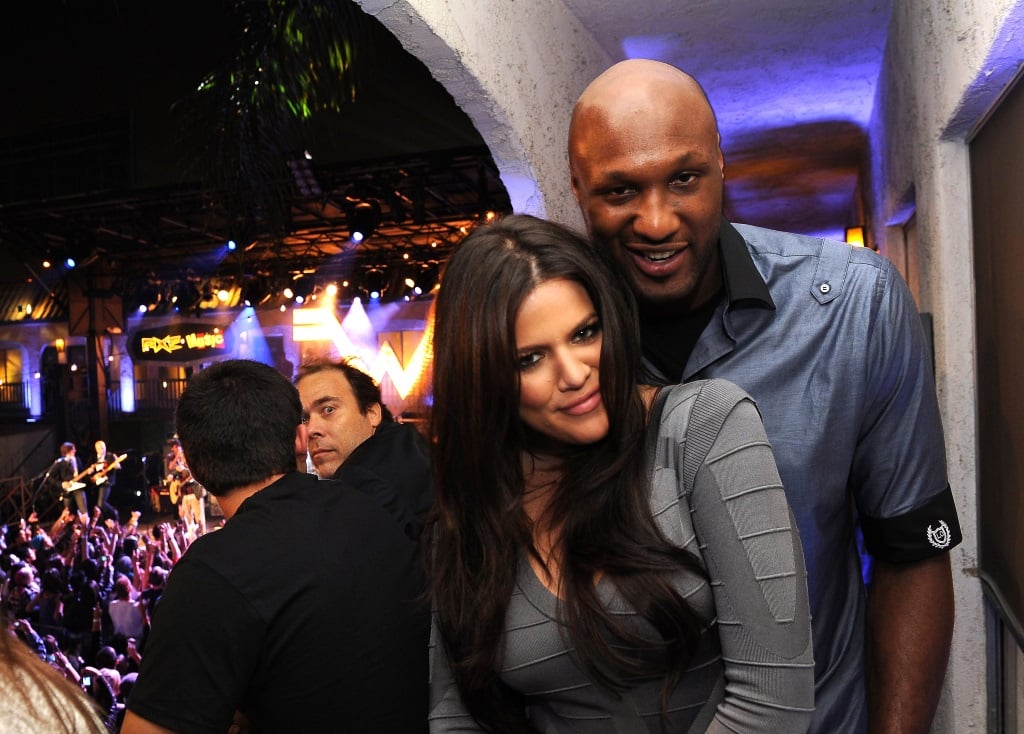 The reality star and former basketball player starred on reality television together. They were actually a cute couple so it was disappointing to fans when Khloé filed for divorce in 2013. It later came out that the athlete had been struggling with addiction.
The thing that made the divorce even harder is when he overdosed at a brothel. Since they were still legally married, the reality star had to make decisions for him when he was hospitalized. After he healed, Khloé filed for divorce again in 2016.
Follow Nicole Weaver on Twitter @nikkibernice.
Check out Entertainment Cheat Sheet on Facebook!