26 of the Worst Celebrity Scandals of 2017
Last year was hardly short of celebrity scandals. There were many celebrities who made headlines for being at the center of messy situations that eventually lost them fans.
2017 looks like it will be another crazy year for troubled stars. This year, multiple celebrities have been accused of crazy crimes and some have been arrested. Then there are the stars who were the victim of crime. So which famous people are having a terrible year? Here are the 26 worst celebrity scandals of 2017.
1. Mel B alleges that Stephen Belafonte abused and blackmailed her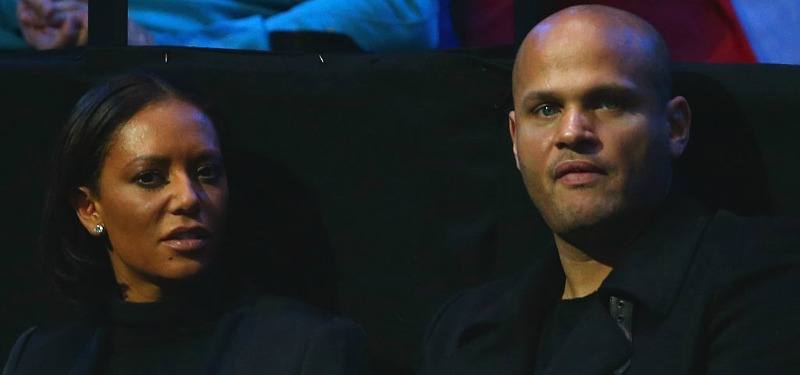 Mel B filed for divorce from her husband in March 2017, and things quickly got ugly. There was a shockingly gun raid on Stephen Belafonte's $9 million home. The police believed he had guns, which violates the conditions of his domestic abuse charge in 2003 that prohibits him from having them.
Then, Mel B filed for a restraining order against Belafonte two days later. In order to do so, she gave great detail of Belafonte's alleged abuse throughout their marriage. She claimed he sexually assaulted her and would pressure her into threesomes with other women. She claimed the injuries she had from physical abuse was so bad at times that she had to miss filming on The X Factor. Mel B also claimed that Belafonte would call her racist slurs like a "f***ing monkey." She said the abuse allegedly affected her so badly, that she tried to commit suicide.
Belafonte said he was shocked by the abuse claims and believes she is "setting him up to look like a bad guy." The order requires him to stay away from her and her three kids. The divorce was finalized in December 2017.

2. Harvey Weinstein is accused of sexual harassment by over 50 women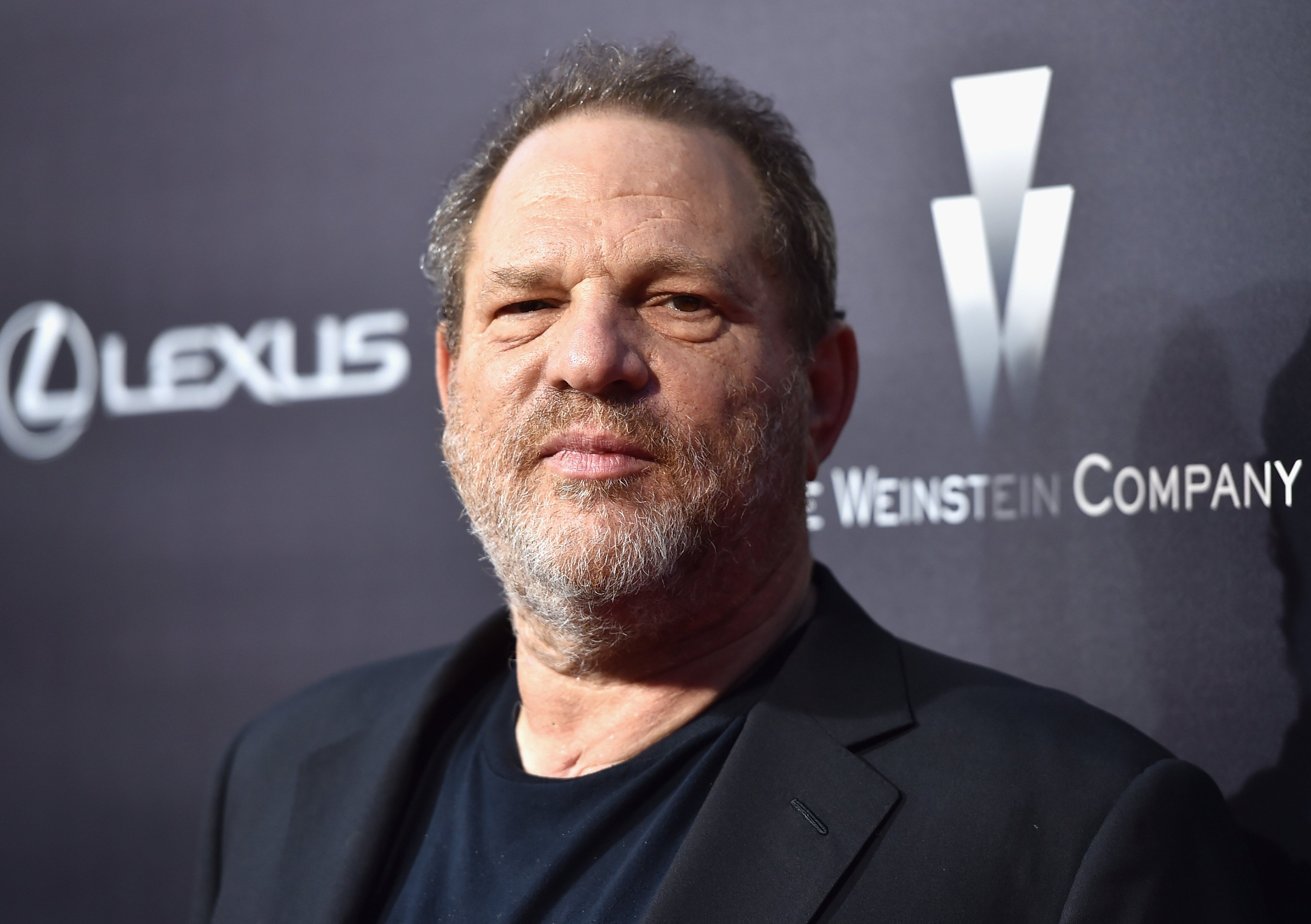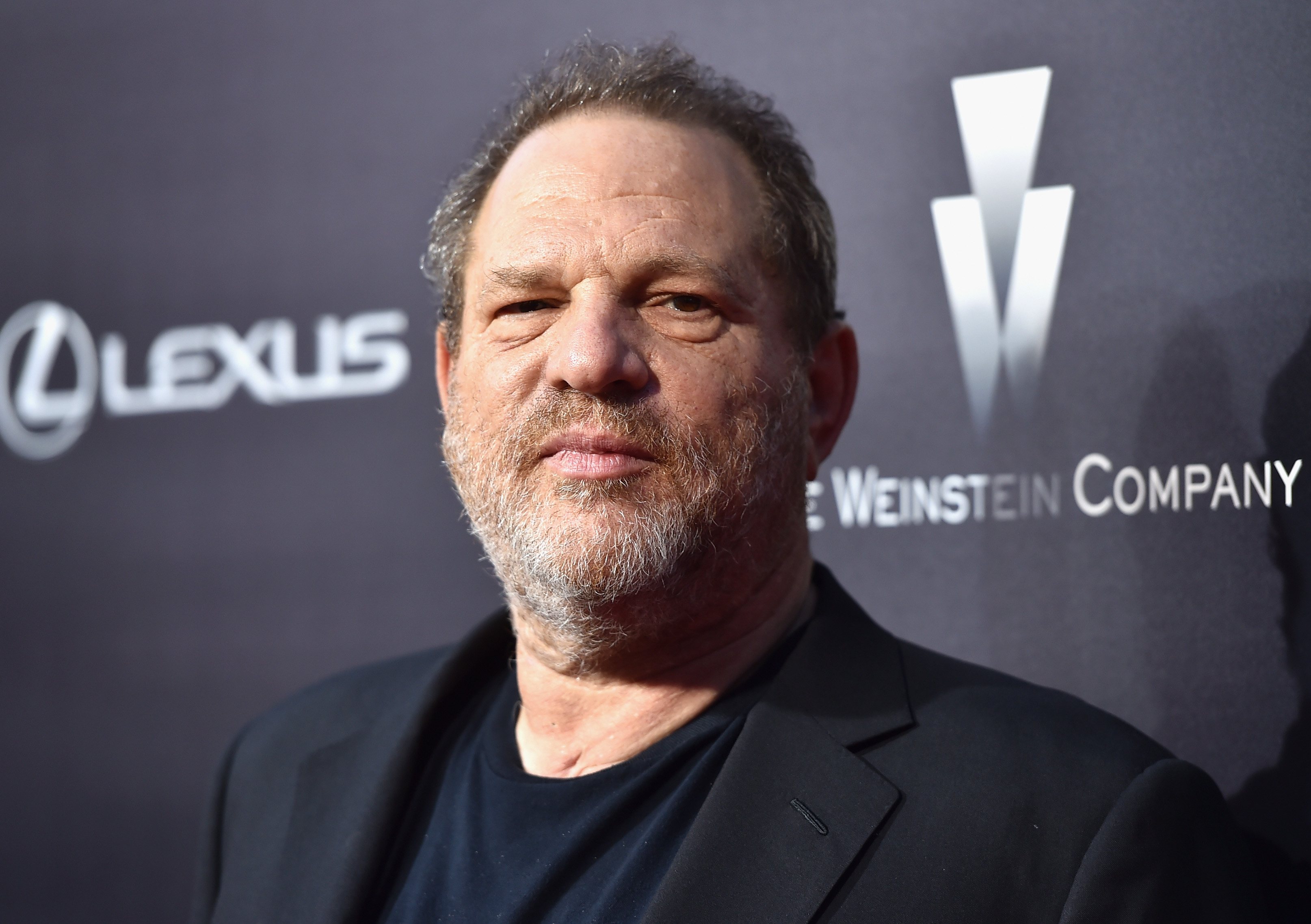 The movie producer is one of the most thanked people in Oscar speeches and his power in Hollywood was strong. But all of that changed when The New York Times published an article detailing Harvey Weinstein's alleged history of sexually harassing women.
After that, even more actresses spoke out alleging he exposed himself to them, asked for massages, or asked them to watch him bathe. Harvey Weinstein resigned from the Weinstein Company's board and went to rehab. However, his spokesperson did say he "unequivocally denies allegations of non-consensual sex." The scandal led to more people in the industry talking about sexual harassment.
3. Louis Tomlinson is accused of attacking paparazzi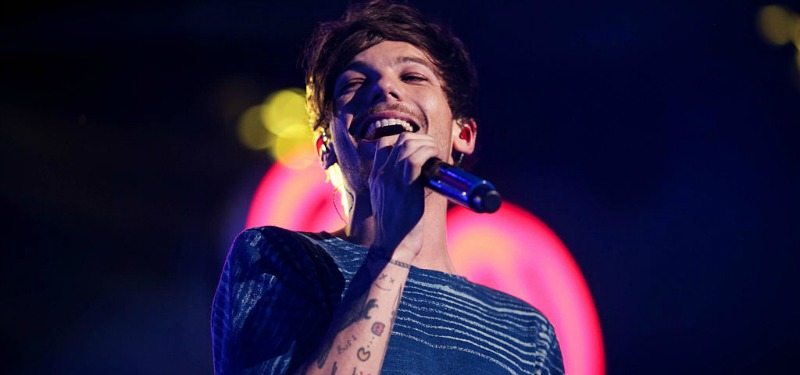 The One Direction singer was arrested after he was accused of striking a photographer at the baggage claim at LAX, according to TMZ. The photographer got close to the singer and his girlfriend, so Louis Tomlinson reportedly pulled him to the floor by his legs. The photographer's head hit the floor from the fall and when a female witness tried to record what was happening, Tomlinson's girlfriend allegedly physically tried to stop her.
A month later, the criminal battery charge from the incident was thrown out, according to TMZ. Several LAX employees claimed the singer never struck the photographer or the woman.
4. 50 Cent allegedly tried to punch a fan at a concert
The rapper was performing at The Lox when things started getting too rowdy. He reached into the crowd when one woman reportedly began pulling him off the stage, according to TMZ. He allegedly retaliated by throwing a punch to get her off of him.
The good thing is that the altercation was almost immediately addressed and resolved. He invited her on stage during the concert and they left on good terms.
5. Empire star Morocco Omari was arrested and accused of domestic abuse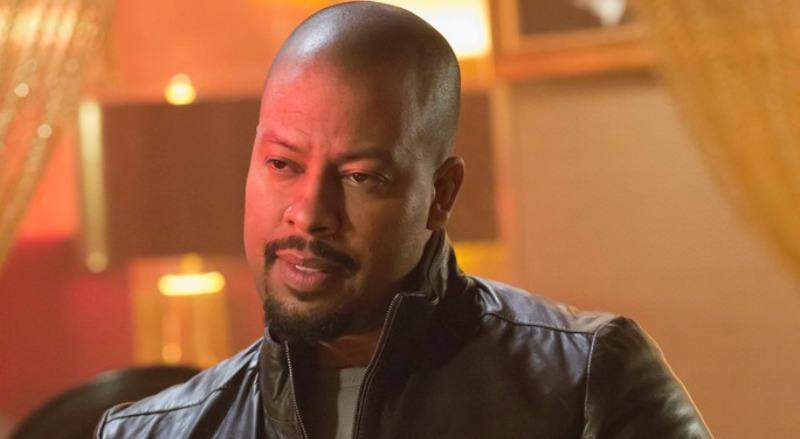 In March 2017, the actor was arrested in Chicago for misdemeanor domestic battery. According to TMZ, he allegedly pushed a woman to the ground several times before getting arrested. The woman reportedly had scratches on her neck and chest, so the cops arrested him.
6. Bill O'Reilly's sexual harassment scandal comes to light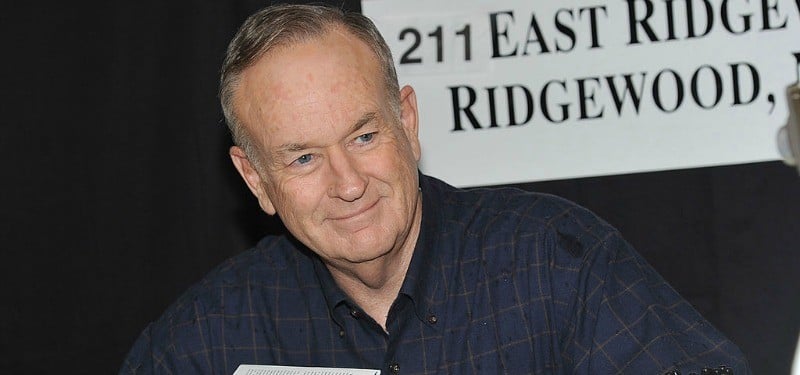 The Fox News host reportedly paid $13 million in settlements to five women who accused him of sexual harassment and verbal abuse, according to CNN. In response, advertisers began pulling out of his show and the channel's parent company, 21st Century Fox announced it would do its own investigation on the matter.
7. Tomi Lahren sues Glenn Beck for firing her over pro-choice statements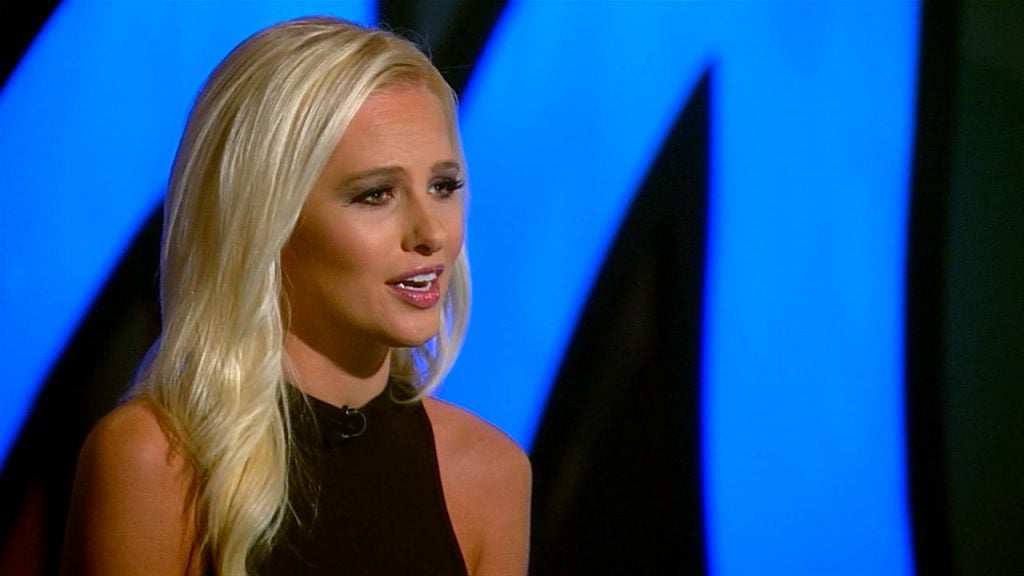 Both Tomi Lahren's critics and supporters were shocked to hear her pro-choice comments on The View. "You know what? I'm for limited government, so stay out of my guns, and you can stay out of my body as well," she said.
The statement got her fired from TheBlaze fairly quickly. She retaliated by filing a lawsuit, claiming the grounds of her termination weren't authorized by her contract, according to TMZ.
8. Chris Brown and Lil Wayne are investigated for reported ties to a drug dealer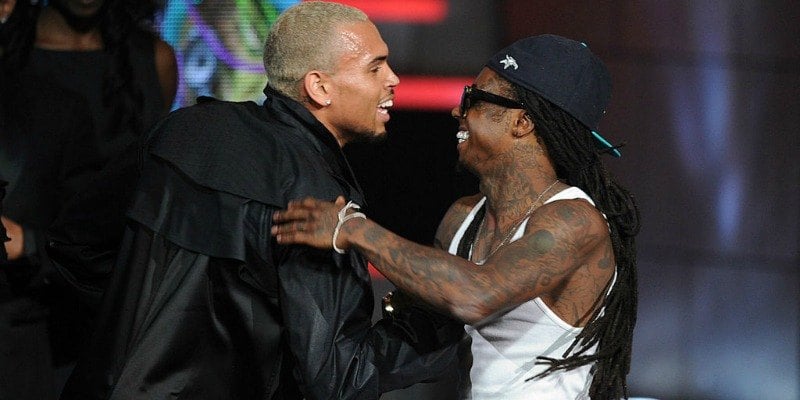 The two performers are reportedly involved in a federal drug investigation due to their relationship with music producer, Harrison Garcia. Garcia would allegedly text people telling them he sold drugs to the two rappers. Garcia even reportedly sent a screenshot of a $15,000 bank deposit from Chris Brown, according to TMZ.
The drugs allegedly included narcotics, including lean.
9. Kendall Jenner stars in an offensive Pepsi commercial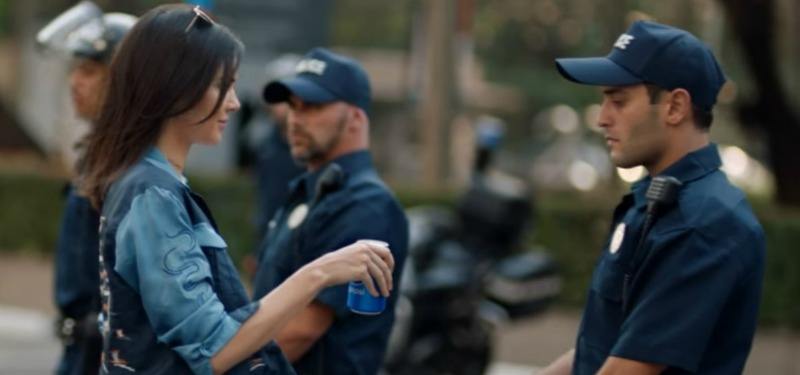 The model got her very own Pepsi campaign that seemingly tried to make a statement but completely missed the mark. In the commercial, she sees a protest go by while posing for a photoshoot. She then decides to join in and eventually leads the protest. It ends with her handing a Pepsi to a police officer.
Since the commercial's protest was generic and not actually taking a stance on something, the ad rang hollow. It also made it seem like Pepsi was the answer to police brutality.
After enough outrage, the commercial was pulled, and Pepsi issued an apology. The company also shockingly apologized to Kendall Jenner as well. Jenner later expressed regret over doing the commercial.
10. Ricardo Medina Jr. is sentenced for stabbing his roommate to death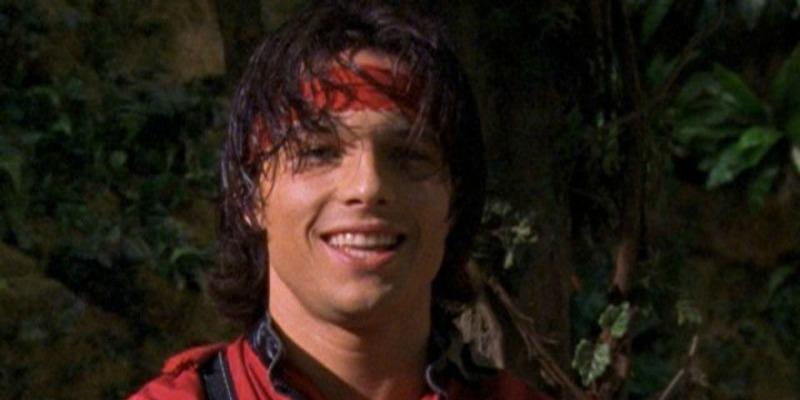 The actor was arrested for the second time in January 2016, and charged with murder. He was convicted of stabbing his roommate, Josh Sutter, multiple times with a "Conan the Barbarian" sword after getting into an argument about Medina's girlfriend, according to TMZ.
In March 2017, he pled guilty to voluntary manslaughter and was given the maximum sentence of six years.
11. Mischa Barton claims her ex secretly recorded them having sex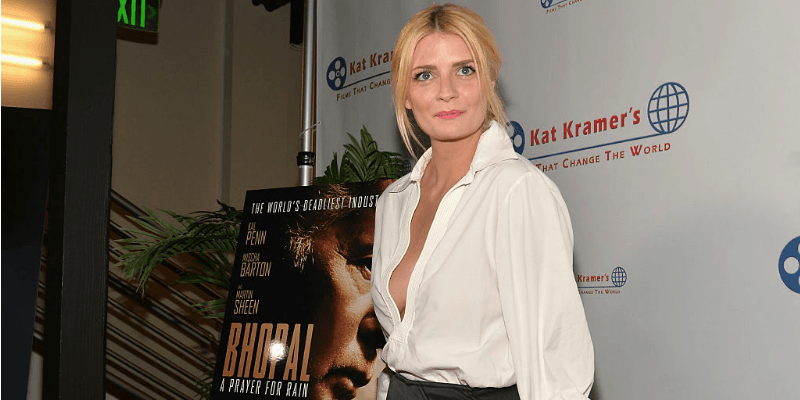 The O.C. star got a restraining order against her ex, Jon Zacharias and another man in 2017 that barred them from releasing nude images of her. She also appeared on television to talk to Dr. Phil about the situation.
She claims her ex secretly filmed her while having sex and has been bragging about having nude images of her.
12. Adam Pally was allegedly found with cocaine and marijuana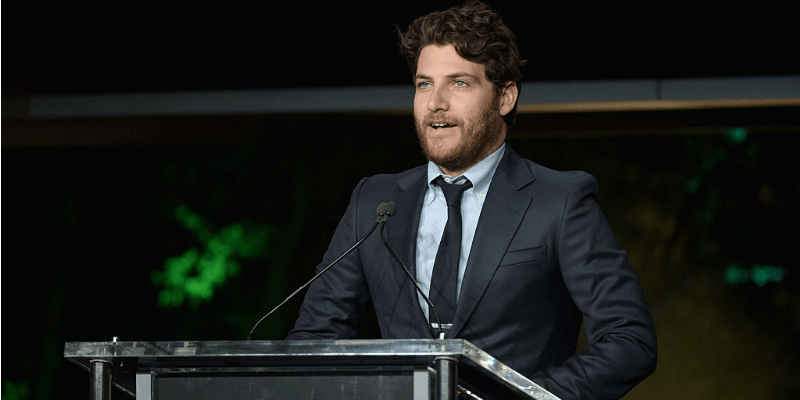 The Making History actor was allegedly smoking marijuana from an e-cigarette on the street in New York City. Patrolling cops smelled it and patted the actor down. They allegedly then found a baggie of cocaine on Adam Pally, according to TMZ. The actor was cited for misdemeanor drug possession.
13. Abby Lee Miller quits Dance Moms and prepares for sentencing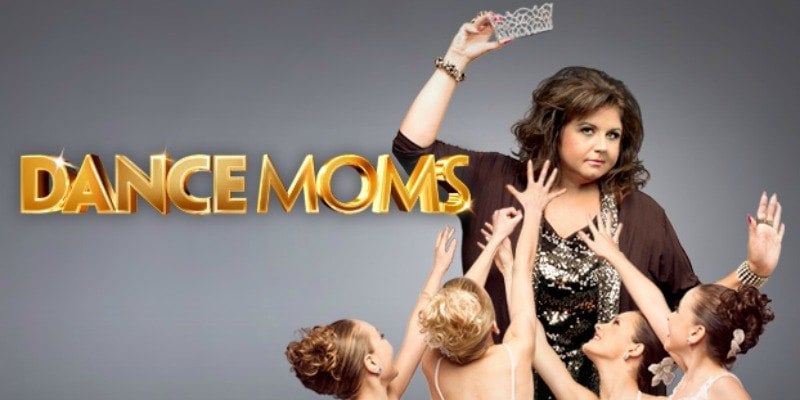 The dance teacher starred on the reality TV show, Dance Moms for years, but had to quit the show due to her legal problems. She pleaded guilty to fraud and violating currency reporting laws in June 2016. In 2017, she was sentenced to one year behind bars. Her sentence began in July 2017.
14. Amanda Seyfried's nude photos get leaked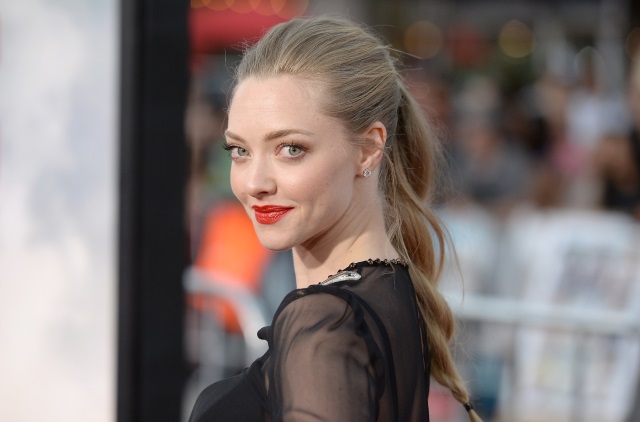 It looks like people are still violating celebrities' privacy by leaking nude photos of them. Sadly, this happened to Amanda Seyfried and her now-husband, according to Jezebel.
Seyfried's team sent a threatening letter to the website Celeb Jihad, in order to get the photos taken down, according to TMZ.
15. Robin Thicke is investigated over child abuse allegations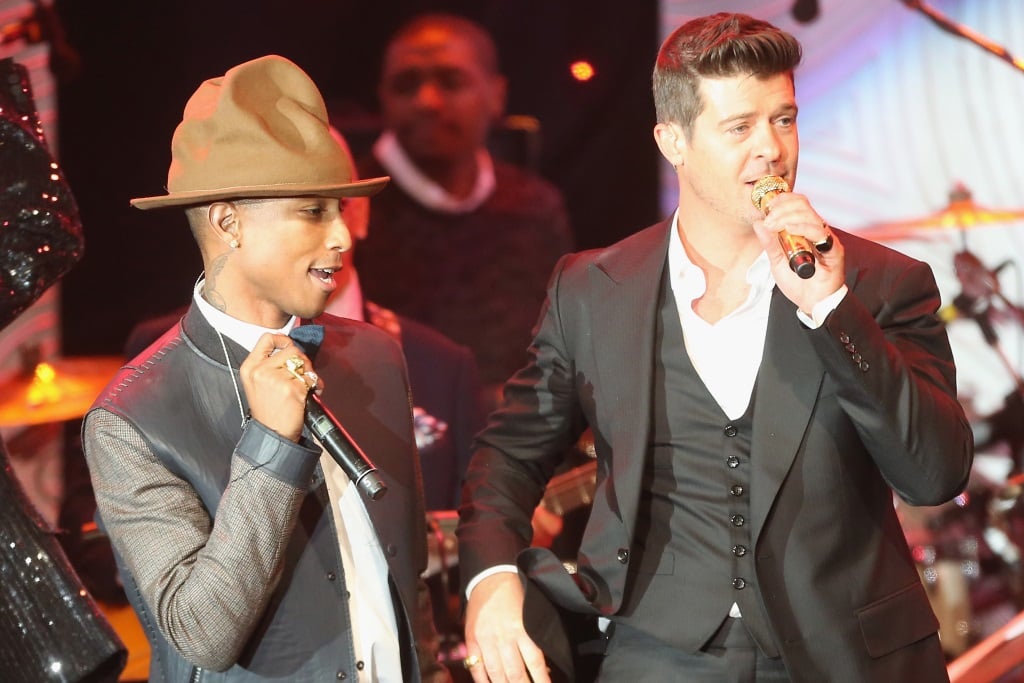 Robin Thicke and Paula Patton's son, Julian, reportedly told school officials that his dad spanked him "really hard" and even "punches" him. Child Services investigated Thicke for child abuse and Patton tried to get Thicke's access to Julian restricted.
Patton's nanny also told a 911 dispatcher that the boy would also get upset around the time he had to visit his father, according to TMZ. A custody agreement between Thicke and Patton was reached in August 2017.
16. Nick Cannon leaves America's Got Talent over a joke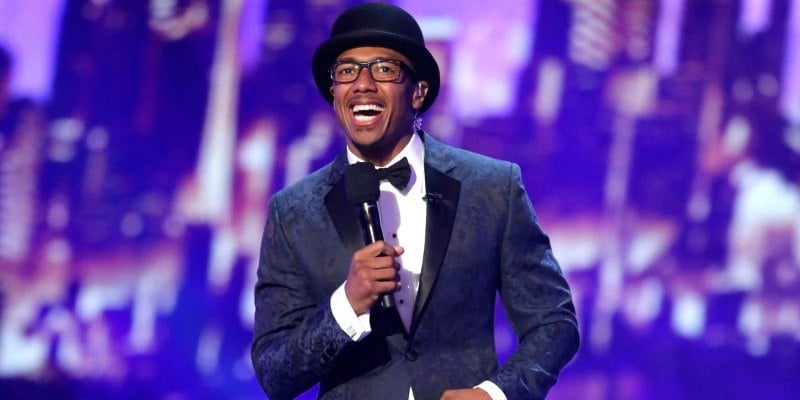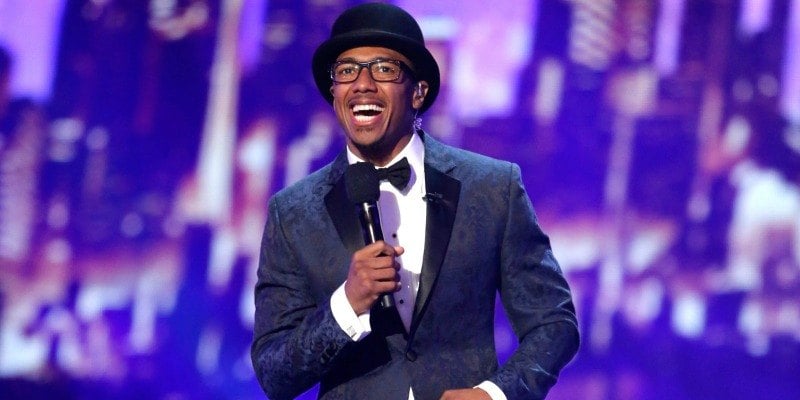 The former America's Got Talent host made a joke in his stand-up special, Stand Up, Don't Shoot where he says, "I honestly believe, once I started doing America's Got Talent, they took my real N— card. They did! Because then like these type of people started showing up to my shows."
Nick Cannon was reportedly threatened with being fired for his joke by executives, so he quit the job. He then wrote about his decision on Facebook.
I was to be punished for a joke … My soul won't allow me to be in business with corporations that attempt to frown on freedom of speech, censor artists, and question cultural choices. Not to get too detailed but this isn't the first time executives have attempted to 'put me in my place' for so-called unruly actions. I will not stand for it. My moral principles will easily walk away from the millions of dollars they hang over my head.
17. Danny Masterson is accused of rape by three women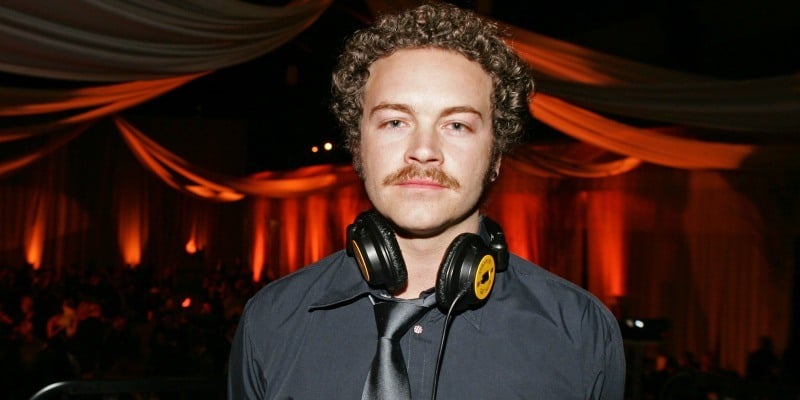 Many fans of That '70s Show were shocked by the news that three women accused Danny Masterson of rape and that Scientology allegedly helped cover it up. Leah Remini reportedly helped the women to file a police report.
The actor's rep claimed Remini is behind the allegations and that Masterson is innocent. Masterson has continued to maintain his innocence, however, he was fired from the Netflix series The Ranch in December.
18. Katherine Jackson accuses her nephew of elder abuse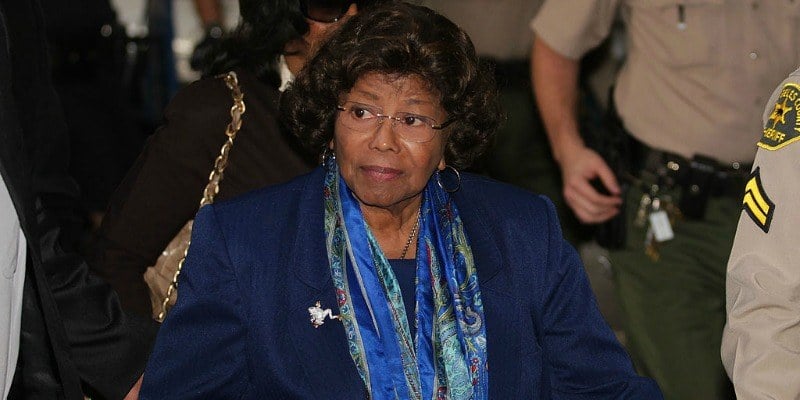 The mother of Michael Jackson got a restraining order against her nephew, Trent Lamar Jackson, and accused him of elder abuse, according to CNN. The nephew was reportedly hired as her driver, but once Michael Jackson died, things changed. There was a statement released detailing the alleged abuse.
Trent was supposed to be her driver, but over time has infiltrated Mrs. Jackson's business and personal affairs, even referring to himself as her 'House Manager,' Trent has made it his business to regulate Mrs. Jackson's interactions with her children — screening phone calls, not relaying messages, not allowing privacy during visits or phone calls.
19. Mike Epps is accused of attacking a fan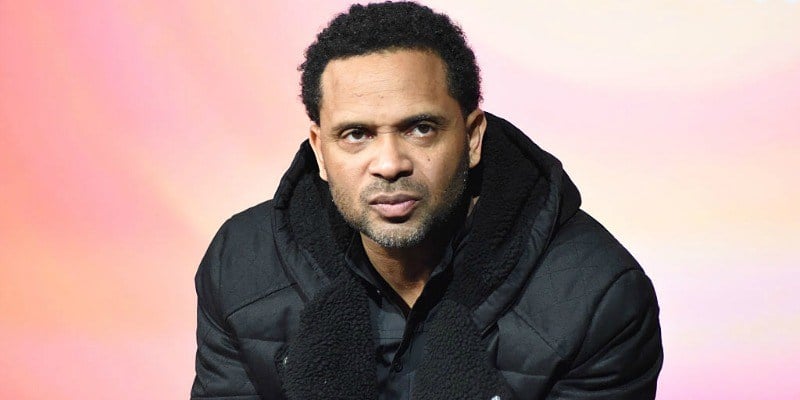 The actor was arrested at Harrah's New Orleans for allegedly striking a man, according to USA Today. Mike Epps was not the only one involved in the altercation. He was also with a man named Thomas Cobbs, who allegedly was also involved in attacking the man.
The actor failed to appear at the arraignment for the case, so there was a warrant out for his arrest.
20. Milo Yiannopoulos gets fired over pedophilia comments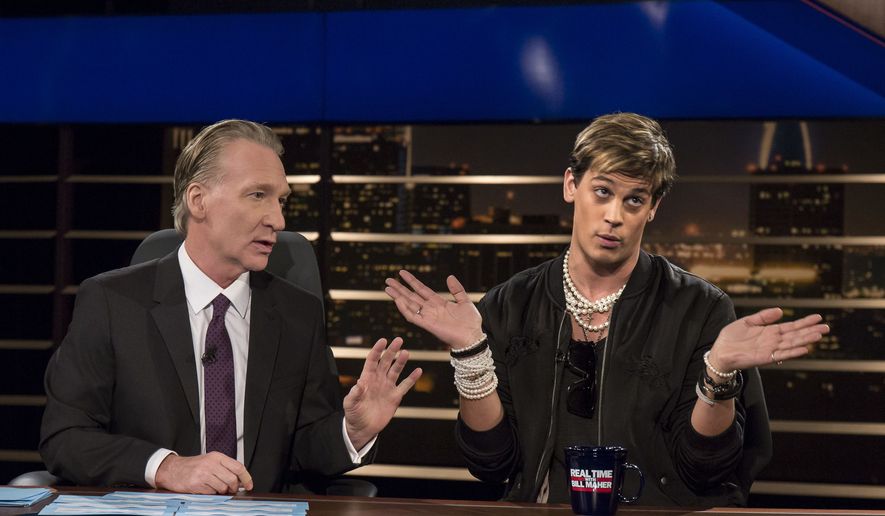 The writer, Milo Yiannopoulos was making press rounds and headlines for getting a huge book deal. He already had many critics due to his alt-right opinions, but what really took him down was the surfacing of a video showing him endorsing pedophilia.
He lost his book deal and resigned from Breitbart News.
21. Scott Baio claimed he was attacked for supporting Trump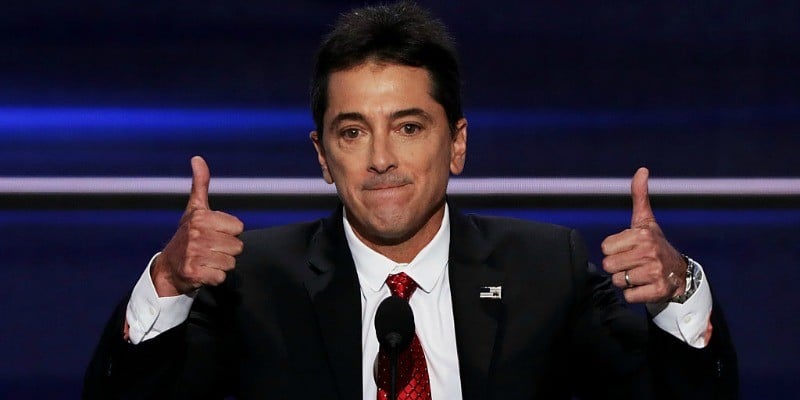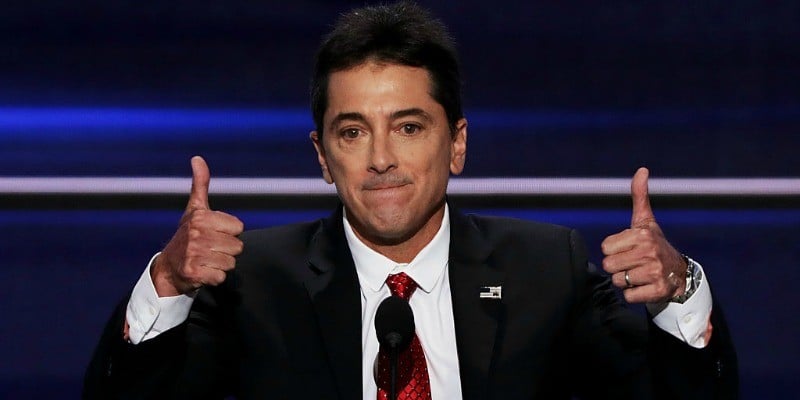 The actor filed a police report and accused Nancy Mack, the wife of the drummer of Red Hot Chili Peppers, of attacking him over his support of Donald Trump. According to TMZ, Scott Baio was at an event when he was approached by Mack. She then reportedly started cursing and eventually grabbed and shook him. Sources claimed she did this to demonstrate how Trump hugs women and repeatedly said, "Grab 'em by the p***y," to make her point.
22. Lisa Marie Presley's kids are taken into protective custody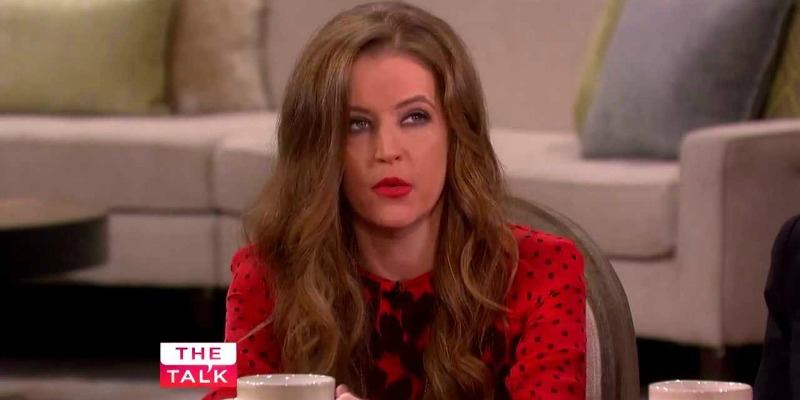 The mother of twin 8-year-old daughters lost custody of them after "pictures and disturbing videos" were found on her estranged husband's computer, according to TMZ. The authorities got a search warrant for their home and sources claimed it was Lisa Marie Presley who found the images.
"I have no idea what else may be on those devices and fear that there are more and worse images and evidence in these un-analyzed devices," said Presley according to TMZ.
23. Justin Bieber allegedly head-butted someone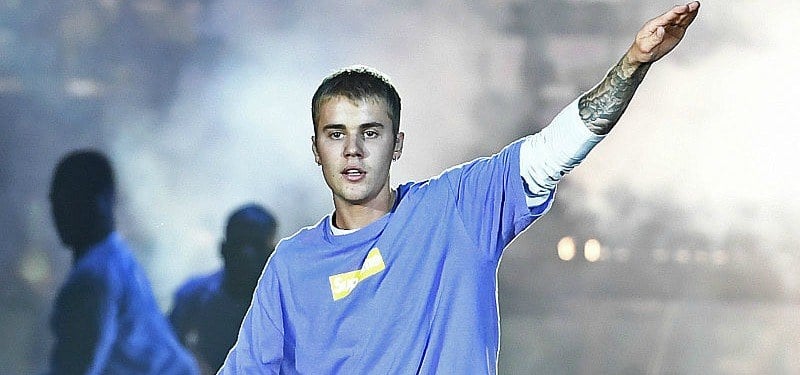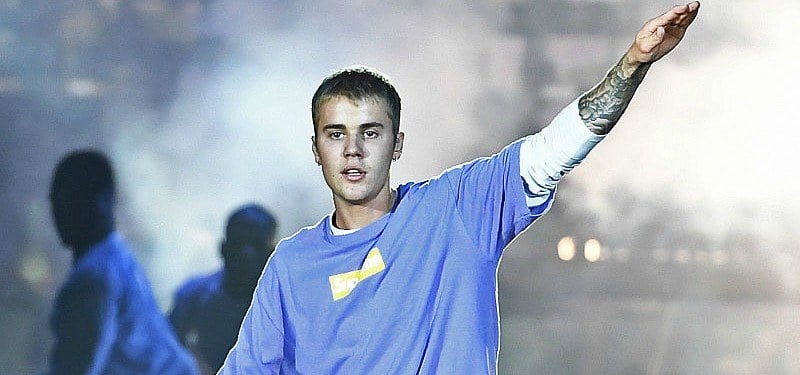 The pop star allegedly head-butted a man at a pre-Grammy party, according to TMZ. The incident started when Justin Bieber was pretending to fight with a friend and someone started recording it. The singer asked the person to delete the video, but they said no. He then allegedly lunged and head-butted him.
The incident was later investigated by police.
24. Dani Mathers pleads not guilty to misdemeanor count of invasion of privacy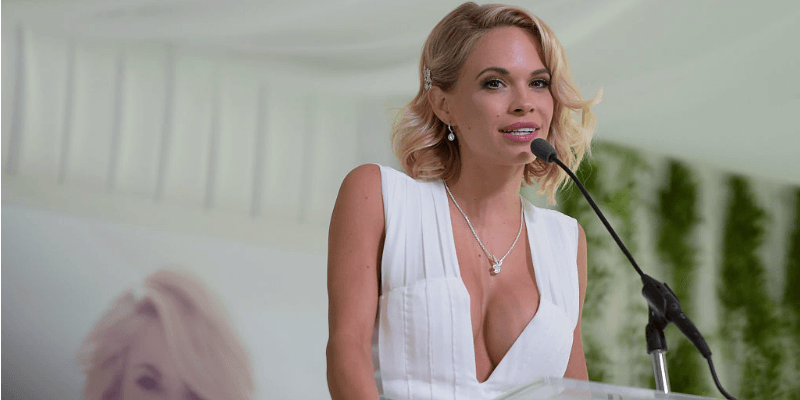 The former playmate got into huge trouble for posting a picture of a naked woman at her gym on Snapchat. The caption to the photo was "If you can't un-see this, I can't either," according to People Magazine. Dani Mathers pleaded not guilty to the charge and was sentenced to three years' probation and 30 days of community service.
25. Jackie Warner is charged with felony assault with a deadly weapon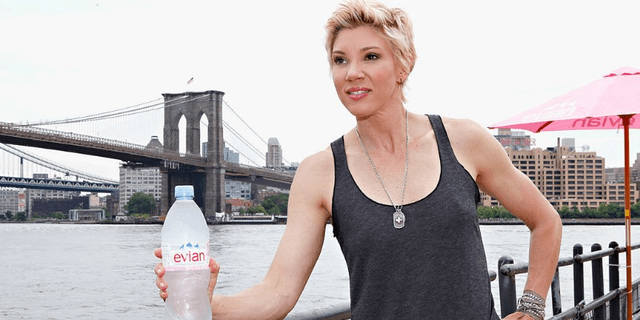 The Bravo fitness star was allegedly "sleep-driving" when she crashed her car into a pole, according to Page Six. She was reportedly not wearing pants and claimed she had one drink and took an Ambien. She was arrested and charged with felony assault with a deadly weapon.

26. Karrueche Tran gets a restraining order against Chris Brown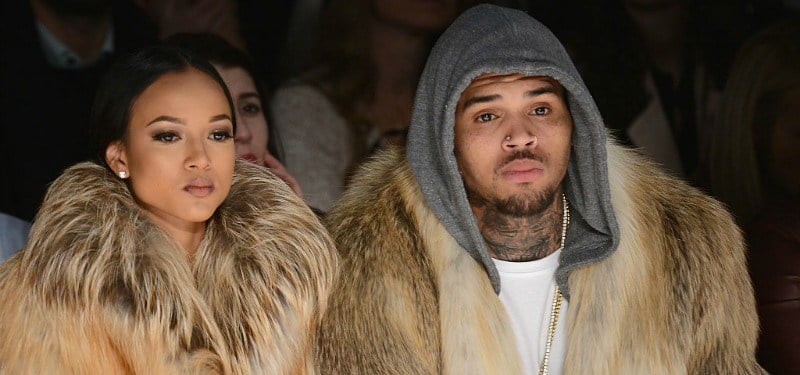 Chris Brown and Karrueche Tran have been broken up for a while, but the drama is hardly over. The Claws star got a restraining order against Brown in February 2017 and detailed his alleged abusive actions. She claimed the singer "told a few people that he was going to kill me," according to TMZ.
This is particularly scary given she also claimed he "punched me in my stomach twice" and "pushed me down the stairs" while they were still dating. Now that the order is in place, Brown has to stay 100 yards from her, her brother, and her mother.
Follow Nicole Weaver on Twitter @nikkibernice
Check out Entertainment Cheat Sheet on Facebook!