The 12 Worst Christmas Movies Ever
Christmas is just around the corner and there's no better way to celebrate than by watching a few holiday movies. But while there are plenty of fantastic Christmas-themed movies available to choose from, there are even more not-so-great ones out there.
From unfunny holiday comedies like Christmas with the Kranks to terrible B-movies like Silent Night, Deadly Night Part 2, here are 12 of the worst Christmas movies of all time.

12. Four Christmases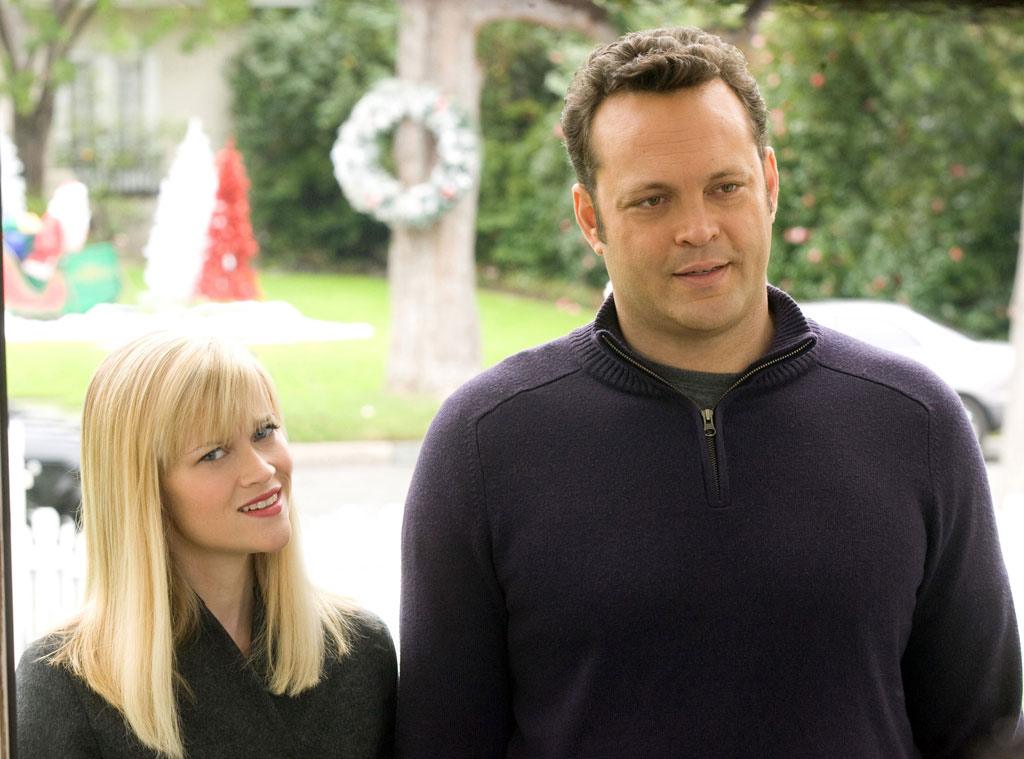 A strong cast — including leads Vince Vaughn and Reese Witherspoon — can't save this lackluster comedy about an unmarried couple who spend Christmas Day trudging around to four family get-togethers after their plans for an exotic vacation fall apart.
With a second-rate script that favors generic slapstick over interesting dialogue, this movie strikes a sour note that makes you wish it would stop at just one Christmas.
11. Jack Frost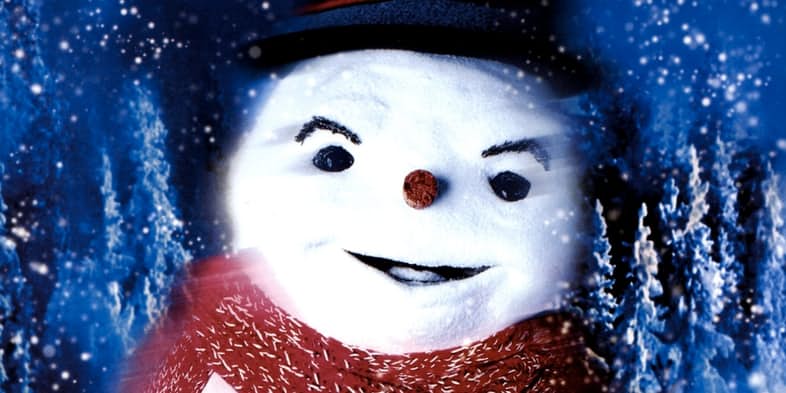 The premise of this 1998 comedy, starring Michael Keaton, is pretty horrifying, if you actually stop and consider it. A snowman is inhabited by the spirit of your late father, who — let's be honest — was basically a jerk to you and your mom while he was living? Creepy.
Let's just let our snowmen be what snowmen should be — cute and preferably non-living (with the exception of Olaf, of course).
10. The Nutcracker in 3D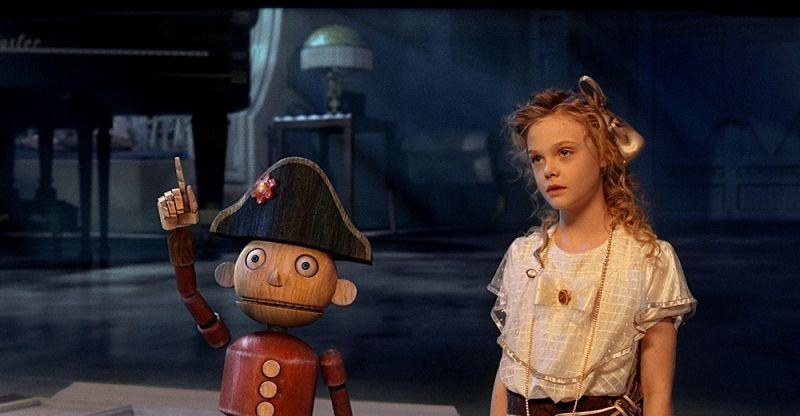 Elle Fanning stars in this 2010 fantasy film as a young girl in 1920s Vienna who receives a magical doll on Christmas Eve. On Christmas night, her new friend, the Nutcracker, comes to life and takes her on a wondrous journey into his magical world of fairies and sugarplums.
Terrible in direction, conception, and execution, this universally panned film will basically ruin any pleasant associations you have with the classic ballet.
9. Black Christmas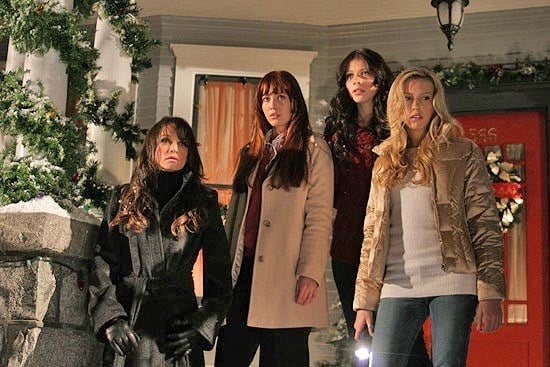 There's plenty of blood and gore in this 2007 remake of the 1974 slasher film, but not much else. The movie follows an escaped maniac who returns to his childhood home on Christmas Eve — now a college sorority house — and begins to murder the sorority sisters one by one.
Boasting interchangeable characters and a serious lack of either creativity or visual flair, it's hard to find something to enjoy in this movie, which fails to be either scary or amusing. If you want a good Christmas horror movie, you're better off looking elsewhere.
8. Surviving Christmas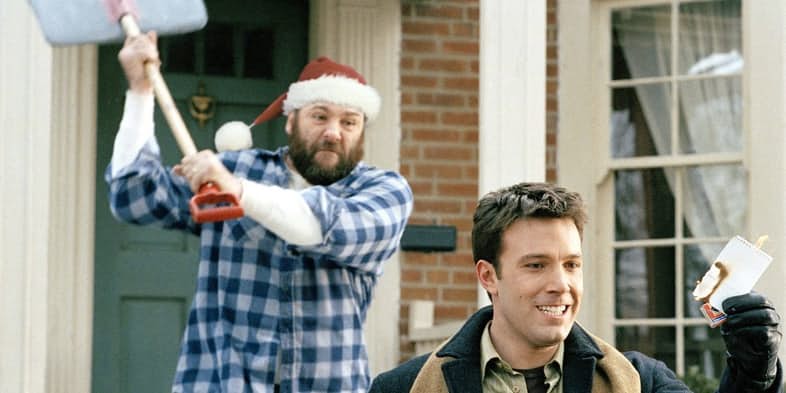 Ben Affleck is as frightful as the weather outside in this 2004 rom-com, about an obnoxious young millionaire who pays the family living in his childhood home to spend the holiday with him.
The movie actually features an all-star cast, including James Gandolfini, Christina Applegate, and Catherine O'Hara, but they're totally wasted on a weak script that delivers such a depressing view of the holidays, you'll end up wishing for the Grinch to come and steal Christmas.
7. Deck the Halls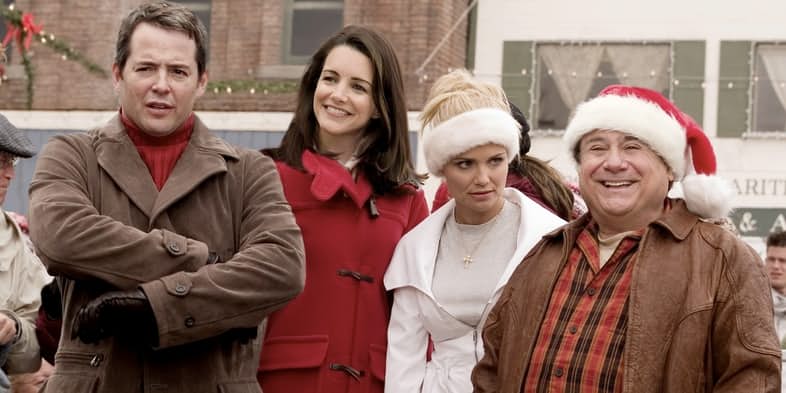 This 2006 Christmas flick stars Matthew Broderick and Danny Devito as two neighbors who go after one another after one of them decides to decorate his house so brightly that it can be seen from space.
Watching two good actors take on such mediocre material is disheartening enough, but the weirdly mean-spirited storyline makes the whole thing even more cheerless.
6. Christmas with the Kranks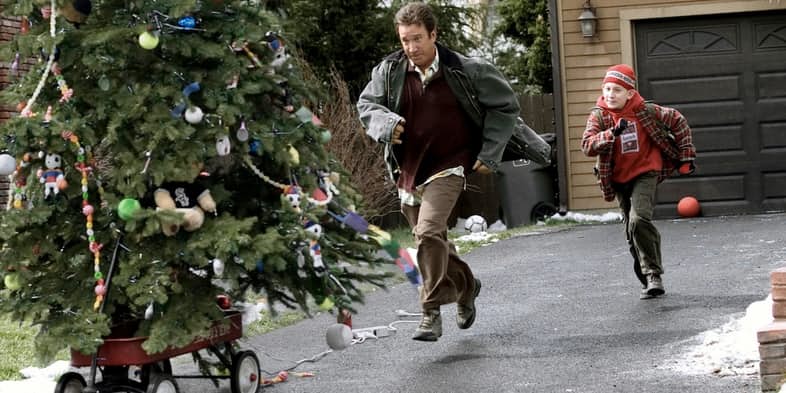 It's actually impressive how unfunny this 2004 Christmas comedy manages to be, especially considering it stars two successful comedic actors, Tim Allen and Jamie Lee Curtis. The duo stars as a couple who decides to skip Christmas one year since their daughter is away, much to the chagrin of their neighbors. They must rush to change their plans, when their daughter phones to tell them she's coming home for the holiday after all.
As unoriginal and predictable as a Lifetime movie, this excruciatingly bad flick will bring out all of your Scrooge-like tendencies by the time you're halfway through (if you can get that far).
5. Elves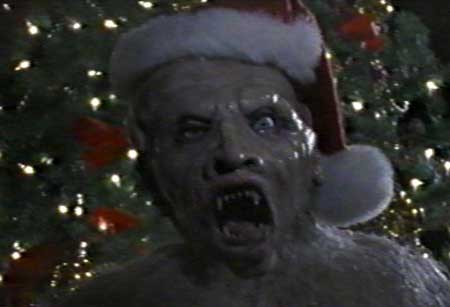 This bizarre 1989 holiday horror flick follows a group of Nazis who set the stage for a Fourth Reich by mating one of Santa Claus's elves with a pretty teenaged waitress (Julie Austin). The ridiculous plot is only made stranger by its cast, which is randomly full of past TV stars like Deanna Lund and Dan Haggerty.
You'd expect a movie about killer elves to be bad, but let's just say, this movie surpasses those expectations.
4. Santa with Muscles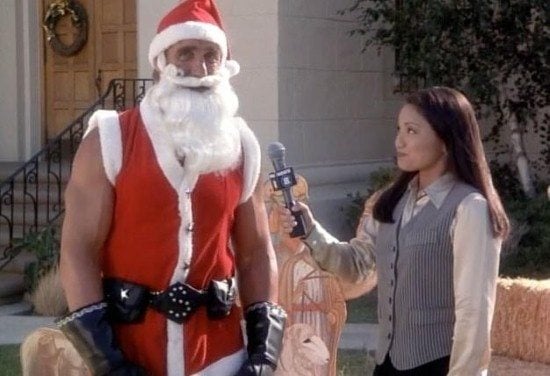 Why no one ever stopped Hulk Hogan from acting (or attempting to) is beyond our understanding, but this 1996 Christmas comedy is one of the worst cinematic disasters on his resume. The movie stars the pro wrestler as the wealthy and self-centered owner of a fitness empire, who suffers a head injury that gives him amnesia and causes him to believe he is Santa Claus. He goes on to commit a slew of random good deeds, like stopping petty criminals and battling a greedy, insane doctor.
The story is as nonsensical as it sounds, and other than featuring a very young Mila Kunis, the entire movie has virtually no redeeming factors.
3. Santa Claus (1959)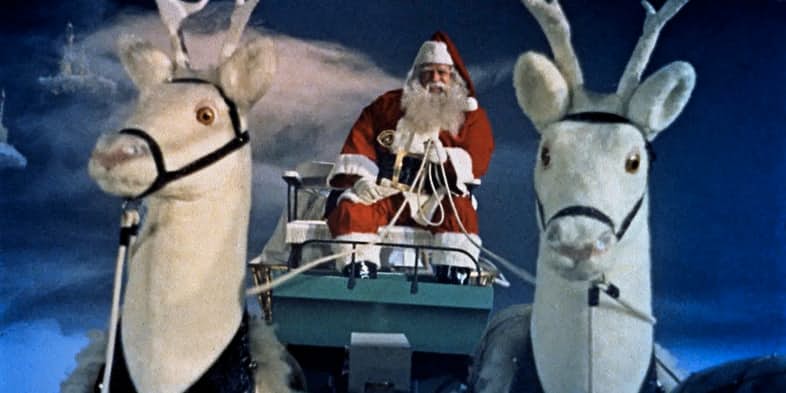 The synopsis of this Mexican fantasy flicks speaks for itself, so here it is: Santa goes head-to-head with Satan who sends a demon to Earth to ruin Christmas by killing St. Nick and making the children of Earth commit evil acts. Unfortunately, Santa — whose workshop is located in outer space — can't touch down on Earth until Christmas Eve, so he turns to Merlin (yup, as in the wizard) for help. We can't make this stuff up, folks.
2. Silent Night, Deadly Night Part 2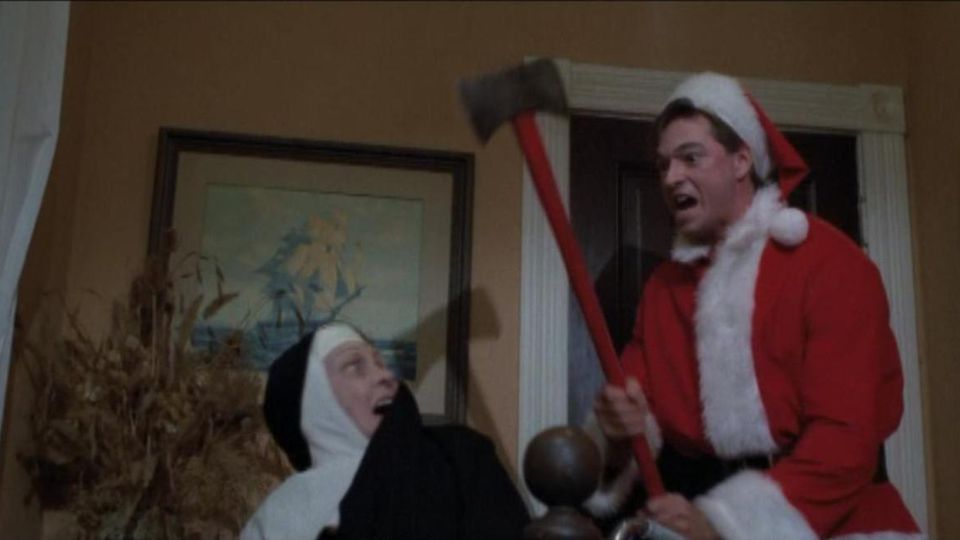 This unwarranted 1987 sequel to 1984's Silent Night, Deadly Night is just as bad at its ridiculous title. The movie follows as the younger sibling of a teen who killed people while dressed as Santa follows in his older brother's footsteps. The premise alone is bad enough, but the sequel doubled down on its own absurdity by excessively using footage from the original movie in flashbacks in order to cut down on costs.
That, combined with Eric Freeman's awful performance (remember his delivery of the cheesy "Garbage Day!" line?), easily earns this follow-up flick a spot as one of the worst Christmas films of all time.
1. Santa Claus Conquers the Martians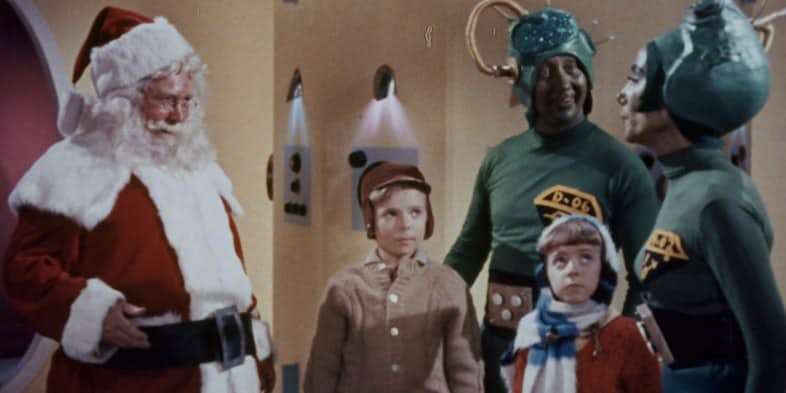 Of the many, many bad Christmas movies out there, you'd be hard-pressed to find one more ludicrous than this 1964 flick about a group of Martians who kidnap Santa Claus and take him to the Red Planet to cheer up young aliens. At least that's the plan — until one angry Martian repeatedly tries to kill good ol' Saint Nick. So much for Christmas cheer.
The critically panned film is considered not only one of the worst holiday movies of all time, but one of the worst films ever made, period. It's since been famously mocked in an episode of Mystery Science Theatre 3000, earning it cult "wow, this is so bad" status.
Check out The Cheat Sheet on Facebook!