The Worst Johnny Depp Movies (So Far)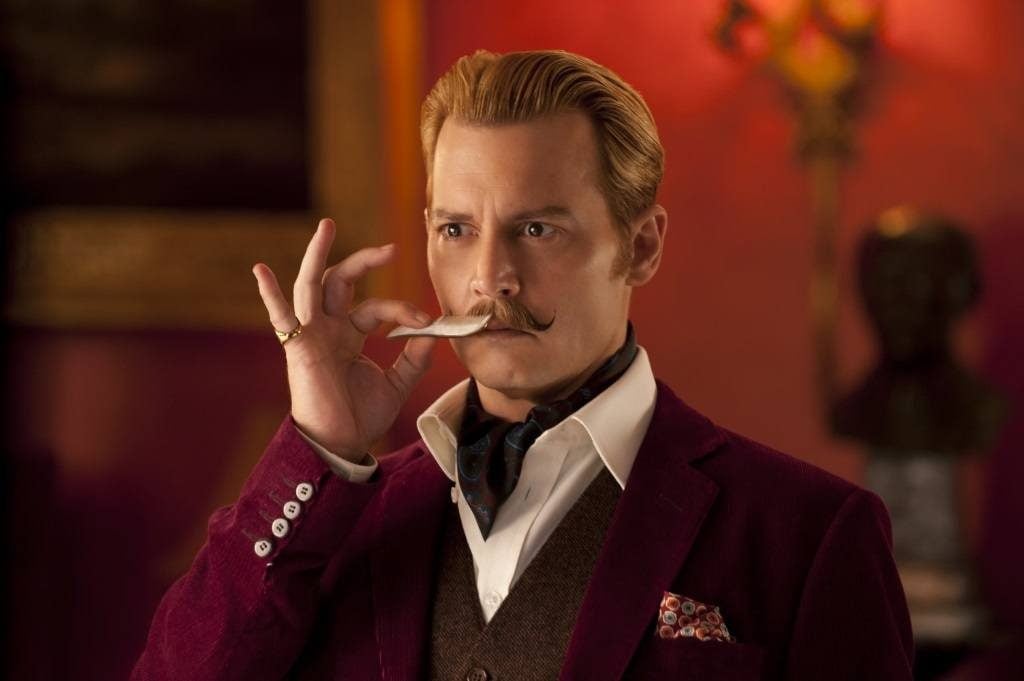 Once considered one of Hollywood's most underrated leading men, Johnny Depp has seen his career explode throughout the 2000s, notably for the instantly iconic role of Captain Jack Sparrow in the long-running (too long, in our opinion) Pirates of the Caribbean series.
However, the actor has seen more than his fair share of bombs in the past, many of which he has endured in recent years. So, despite Depp's A-list status, we're taking a look at some of the poorest films he's ever appeared in. For the record, we're looking specifically at films in which he held a lead role. So don't expect to see supporting roles like Kevin Smith's much-maligned Yoga Hosers or cameos in films like Adam Sandler's disastrous Jack and Jill on here. In addition, we're limiting this list to one entry per franchise and listing our selections in order of release.
1. The Astronaut's Wife (1999)
This unfortunate sci-fi thriller stars future Oscar winner Charlize Theron as a woman who suspects that her space-voyaging husband has changed after returning from a mission. A listless script and lame twist ending don't give the film's talented stars anything to work with. Too bad.
2. The Ninth Gate (1999)
That very same year, Depp appeared in this utterly forgettable thriller from Academy Award-winning filmmaker Roman Polanski. As a book dealer who gets swept up in a supernatural conspiracy, Depp seems miscast from the start, and the film's just so bland that we honestly find it hard to remember much about it.
3. The Libertine (2006)
In this romantic drama, Depp plays 17th century poet John Wilmot, aka the 2nd Earl of Rochester, whose indulgence in alcohol ultimately winds up claiming his life. Despite Depp and a strong supporting cast that includes Samantha Morton, John Malkovich, and Rosamund Pike, the film surrounding the actor just doesn't live up to its promise.
4. The Tourist (2010)
Here's an example of a film that likely only entered production because of its stars. Sure, Depp and Angelina Jolie are charismatic and attractive leads, but the story is beyond ludicrous, leading up to one of the most laughably bad final twists in recent memory. What a disaster.
5. Pirates of the Caribbean: On Stranger Tides (2011)
Many fans and critics deride all of this franchise's sequels, but while Dead Man's Chest and At World's End may be decidedly mixed bags, at least they have an objective in mind and expanded the first film into a trilogy. This film just seems like an afterthought and an incredibly boring one at that. Here's hoping this year's Dead Men Tell No Tales helps the series bounce back.
6. Dark Shadows (2012)
What to say about this wretched dark comedy, which was one of the many collaborations between Depp and director Tim Burton? It's an unfunny, unimaginative, nearly incomprehensible mess that wastes not only Depp but stars like Michelle Pfeiffer, Eva Green, Chloë Grace Moretz, and Jackie Earle Haley. That about covers it.
7. The Lone Ranger (2013)
In a bid to recreate the success of Pirates of the Caribbean, Disney reunited Depp with filmmaker Gore Verbinski. Still, the resulting film was such a muddled jumble of footage that viewers would be hard-pressed to make sense of it all, even though Quentin Tarantino was one of its few admirers.
8. Transcendence (2014)
In his directorial debut, cinematographer Wally Pfister brought the world this sci-fi film about the desire to extend life through the use of artificial intelligence. Depp plays the scientist at the center of it all, but while the subject matter should have been a deft exploration into heady themes involving technology, mortality, and human nature, it fell flat on every level.
9. Mortdecai (2015)
Without a doubt, this comedy — in which stars Depp as the mustachioed titular art dealer — is the biggest embarrassment of the actor's long career. With a domestic box office gross of less than $8 million and 12% on Rotten Tomatoes, this travesty was a flop of epic proportions, even with Depp, Gwyneth Paltrow, and Ewan McGregor leading its cast.
10. Alice Through the Looking Glass (2016)
Make no mistake, Disney's 2010 live-action Alice in Wonderland is fraught with problems, but they pale in comparison to this sequel, which pits Alice (Mia Wasikowska) against Time himself (Sacha Baron Cohen) on a quest to save Depp's Mad Hatter. Ill-conceived from the start, it's as if the creative team forgot how magical the Lewis Carroll source material is, opting instead to create an overblown blockbuster that was one of the studio's only box office misfires that year.
Follow Robert Yaniz Jr. on Twitter @CrookedTable
Check out Entertainment Cheat Sheet on Facebook!