10 Worst Led Zeppelin Songs of All Time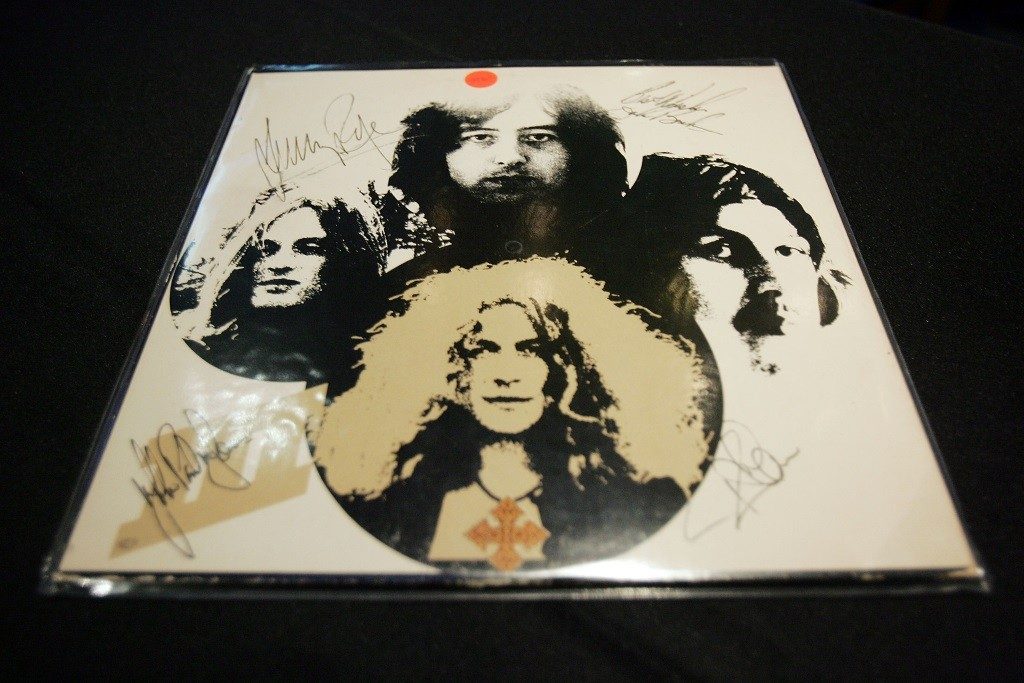 Led Zeppelin was one of those bands that insisted on doing something new with every album. Yes, most of their work retained the impossibly-heavy blues rock sound they started with, anchored by Jimmy Page's legendary riffs and John Bonham's earth-shattering drums, but the band always made room for departures into delicate folk, Eastern music, reggae, funk, and synth experimentation.
In covering so much ground, it's amazing that the band remained as consistent as they did across their eight original studio albums, but that doesn't mean they didn't record a few clunkers. These are, in this humble writer's opinion, the rare tracks that don't work, the worst Led Zeppelin songs of all time.
1. "I Can't Quit You Baby"
Led Zeppelin's self-titled debut crystallized their iconic blues hard-rock dynamic at the very start of their career, and the album's only weak track is their passable cover of Willie Dixon's "I Can't Quit You Baby." The band members are all on-point, particularly Page, but the repetitive lyrics and slow pace make for a rather boring song on an otherwise riveting record.
2. "The Lemon Song"
Like "I Can't Quit You Baby" before it, "The Lemon Song" is another slow-burn blues workout that just goes on for too long without doing quite enough to keep things interesting. Worse still, the lyrics (with highlights like "squeeze (my lemon) till the juice runs down my leg") rank among the most juvenile Led Zeppelin ever recorded, which is really saying something.
3. "Moby Dick"
"Moby Dick" starts off as a mean instrumental rocker with a riff worthy of standing alongside all the other great ones on Led Zeppelin II, but then it devolves into a drum solo. John Bonham was obviously an amazing drummer, but even he can't make an extended drum solo that exciting to listen to. At least the song only lasts for four minutes on the record, as opposed to the 15-minute-plus version they played live.
4. "Living Loving Maid"
Jimmy Page's least favorite Led Zeppelin song and one of mine as well, "Living Loving Maid" is hardly two minutes long but still finds a way to become annoyingly repetitive in that short amount of time. There's a catchy central riff, but the song relies so heavily on it while offering little else, particularly when it comes to lyrical content.
5. "Celebration Day"
One of the few straightforward rockers on the folk-centric Led Zeppelin III, "Celebration Day" isn't necessarily bad, but it certainly pales in comparison to the high standard the band set for themselves. Both Page's riff and Robert Plant's vocal hook are too weak to sustain much interest on what was clearly supposed to be one of the album's biggest crowd pleasers.
6. "Hats Off to (Roy) Harper"
Led Zeppelin III closes with an experimental track that's at least interesting, even if it isn't very accessible or even enjoyable. Built around Page's bottleneck slide guitar and Plant's heavily-processed vocals, "Hats Off to (Roy) Harper" is a curiosity I'm glad exists, even if it can't measure up to the more straightforward strengths of the band's better tracks.
7. "Hots On For Nowhere"
After the exploration of their preceding releases Houses of the Holy and Physical Graffiti, 1976's Presence feels like a return to basics that gets a little too basic. Sometimes the songs are strong enough to transcend the comparative simplicity of the album, but "Hots On For Nowhere" isn't one of those — instead, it chugs along on a simplistic stop-and-start riff without much of a vocal melody for an indifferent five minutes.
8. "Royal Orleans"
Everything I just wrote about "Hots On For Nowhere"? All that pretty much applies to "Royal Orleans," yet another Presence track more forgettable than anything the band had done before.
9. "Hot Dog"
Zeppelin's final proper album In Through the Out Door is a softening of their earlier sound, relying more heavily on synthesizers and sidelining Page's guitar-work than earlier releases. That works fine for most of the album, but "Hot Dog" is just a little too goofy and whimsical for the band. The rockabilly throwback is a "love it or hate it" type of track, and I find myself falling squarely into the latter camp.
10. "Carouselambra"
The band's final epic-length song is an unfortunate misfire with flashes of brilliance that don't quite make up for the rest of the song. Page's guitar work is typically great in the song's midsection, but the lyrics are mixed far too low beneath John Paul Jones' dated synthesizer in the song's first and last sections, making for an ugly, overcrowded sound.
Check out Entertainment Cheat Sheet on Facebook!