The Worst Movies Ever Written by Hollywood Stars
There are some actors who are also great screenwriters. Ben Affleck and Matt Damon for example, only have won Oscars for their writing, not acting. But sometimes, actors should just leave the writing to someone else. Such is the case with these film fails, which were nothing more than 90 minutes of bad acting and terrible plot lines. Using Rotten Tomatoes' Tomatometer, Metacritic's Metascores, and critic reviews, we've compiled 10 of the worst films written by Hollywood stars.
10. Norbit (2007)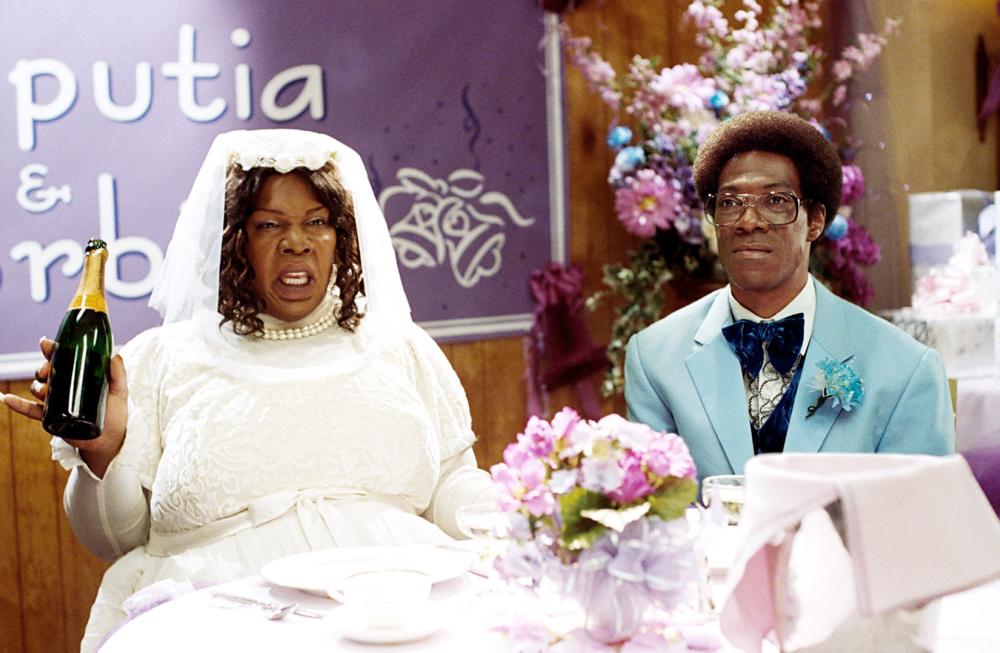 Norbit's screenplay was written by Eddie Murphy, his brother Charlie, Jay Scherick, and David Ronn. In the movie, Norbit (played by Murphy) is down on his luck and married to a loud and overbearing woman, Rasputia (also played by Murphy). Just when things seem like they can't get any worse, his childhood sweetheart, Kate, moves back to town, giving Murphy hope that things will get better.
The Rotten Tomatoes' Tomatometer gave it a 9%, while its Metascore was slightly higher at 27, creating an average score of 18%. Some Metacritic reviews gave Murphy the benefit of the doubt, and simply puzzled over "why he would want to make a movie as squirmingly unfunny as Norbit." Others, however, weren't as kind.
This TV Guide review, for example, shows little to no faith in Murphy's acting abilities. "Even more painful is Murphy's one-note performance as Rasputia, a monster who speaks in an unintelligible shriek and punctuates every sassy tirade with a pointed 'How you doin'?' — a tiresome catchphrase we can only hope is destined for pop-culture oblivion."

9. I Hate Valentine's Day (2009)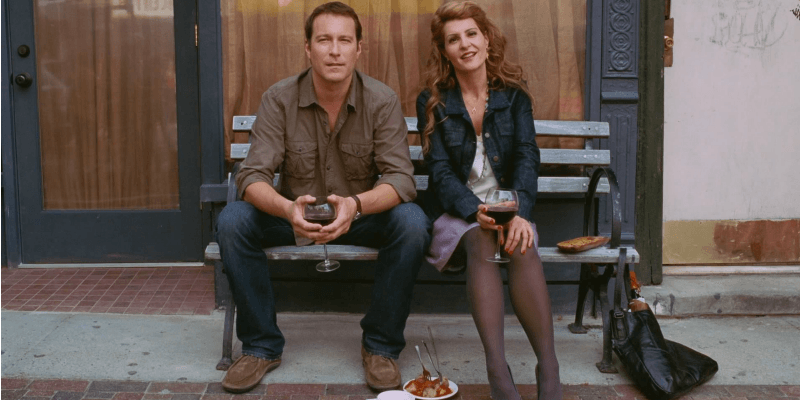 Nia Vardalos is one of the writers of this romantic comedy while John Corbett plays her love interest. This movie however, didn't capture the magic that Vardalos' My Big Fat Greek Wedding brought. 
I Hate Valentine's Day is rated 19% on Rotten Tomatoes. It also only has a rating of 17 on Metacritic. It doesn't seem like the plot or characters could win over critics. Lisa Schwarzbaum from Entertainment Weekly described the movie as "a charmless rom-com about an exhaustingly vivacious florist."

8. Sex Tape (2014)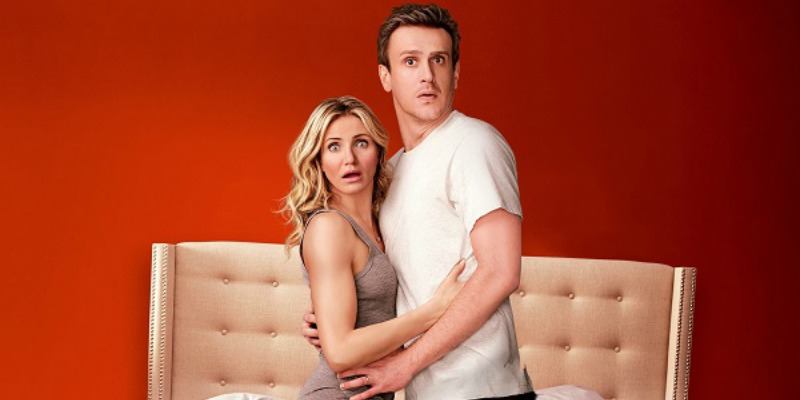 Jason Segel is one of the screenwriters of this romantic comedy. He also stars in it alongside Cameron Diaz. The two actors play a married couple who accidentally leak their own sex tape. The movie has yet to break even so it's clear that it didn't do well with audiences. It also has a rating of 17% on Rotten Tomatoes, and 36 on Metacritic. "Even for a farce, the situations stretch credulity far beyond the breaking point," wrote Lou Lumenick of the New York Post.

7. The Watch (2012)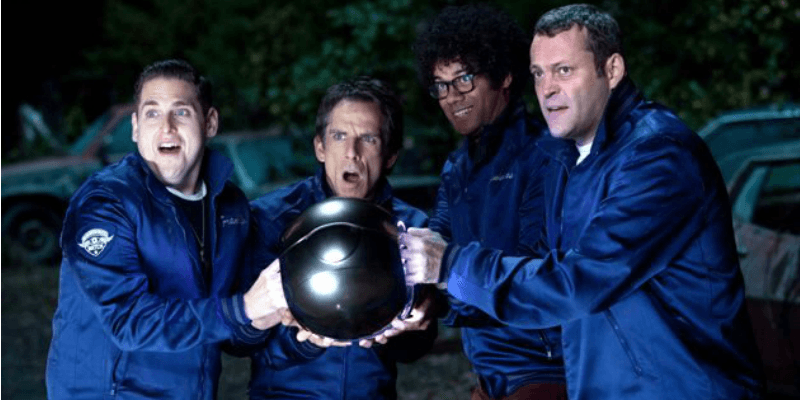 The action comedy shows a neighborhood watch group having to defend the planet from an alien invasion. The movie was written by Seth Rogen and Jared Stern, and had some recognizable stars including Ben Stiller, Vince Vaughn, and Jonah Hill. It was pretty profitable, but critics bashed it.
It has a 17% rating on Rotten Tomatoes, and a rating of 36 on Metacritic. Many critics compared it to movies that probably inspired the film. "What should have been at least Ghostbusters lite ends up sliming audiences with sloppy seconds," wrote Peter Travers of Rolling Stone.

6. Free Jimmy (2006)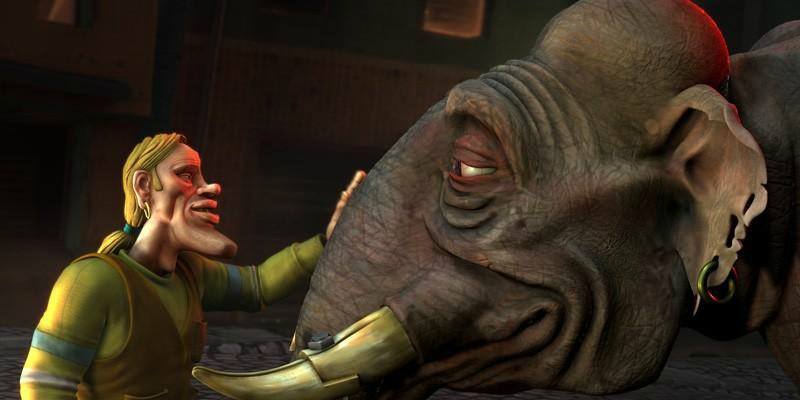 The animated feature shows a drug-addicted elephant on the run from those who want to either help or kill him. The other characters in the film consist of hunters, mobsters, stoners, and more. The star who wrote this comedy is Simon Pegg, but it wasn't making many people laugh.
According to IMDb, the budget was $100 million in Norwegian Krone but only had 149,990 admissions. It didn't go over well with critics either. The movie wasn't rated by Metacritic, but it has a rating of 10% on the Tomatometer. "Pic could be too dark, dirty and insufficiently funny to achieve more than cult success," wrote Leslie Felperin of Variety.
5. Harlem Nights (1989)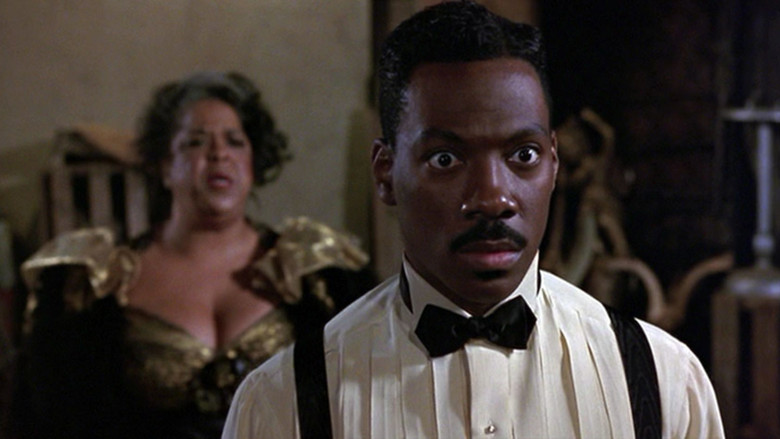 Norbit wasn't Eddie Murphy's first writing flop. He also wrote the script for Harlem Nights and stars as Quick, a character who begins scheming with gambling house owner Sugar Ray (Richard Pryor) when other gangsters try to weasel their way into their operation. The movie received a Metascore of 16 and a 21% on the Tomatometer, resulting in an average score of 18.
Many critic reviews had negative things to say about the film, particularly its plot line. The Chicago Reader described the plot as "laborious in spots," and the Chicago Sun-Times added that Murphy "needs to work with a better writer and director than himself." We'd like to say things turned around for Murphy after this movie, but many would argue that things only got worse.
4. Jack and Jill (2011)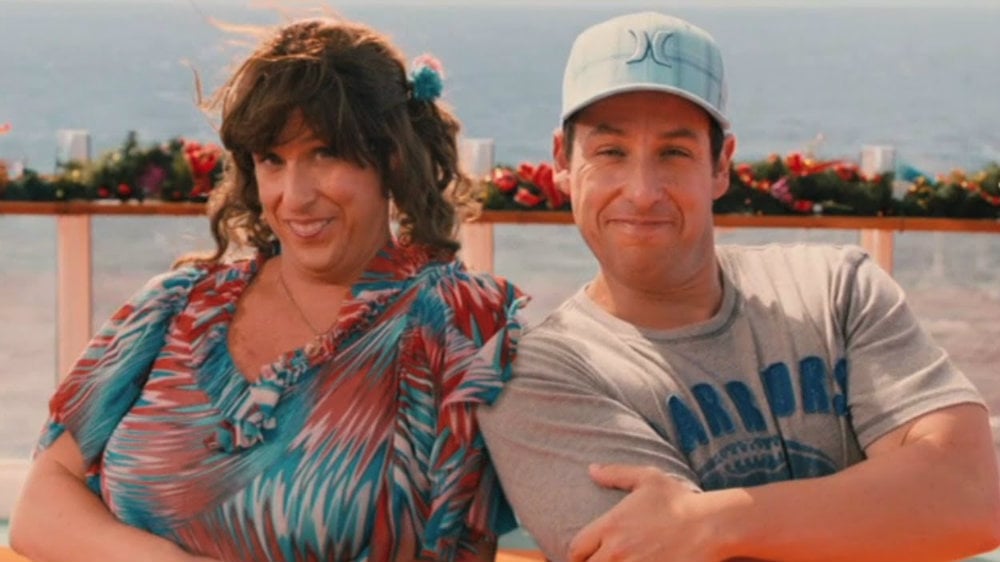 Adam Sandler wrote this movie with Steve Koren and Ben Zook, and plays both Jack and Jill Sadelstein. He begins as Jack, an LA advertising executive who has a great job, a lovely wife, and wonderful kids. Jack has an identical twin sister, also played by Sandler, who comes to visit every Thanksgiving. While it should be a joyous occasion for the two siblings, the twins don't actually get along very well. Unfortunately, every aspect of this movie — from the dull plot-line to Sandler playing two roles — was a recipe for filmmaking disaster.
Jack and Jill received a 3% on the Tomatometer and a Metascore of 23, resulting in an average of 13. The Los Angeles Times said the movie felt "particularly regressive and stale," while the Washington Post stated that the "unapologetic laziness and ineptitude of Jack's impersonation, which is played for cheap laughs, is just as lazy as Sandler's performance as the real Jill." If only Sandler could find a way to get back to the good ol' days when he starred in funny films like Happy Gilmore and Billy Madison.
3. Grown Ups 2 (2013)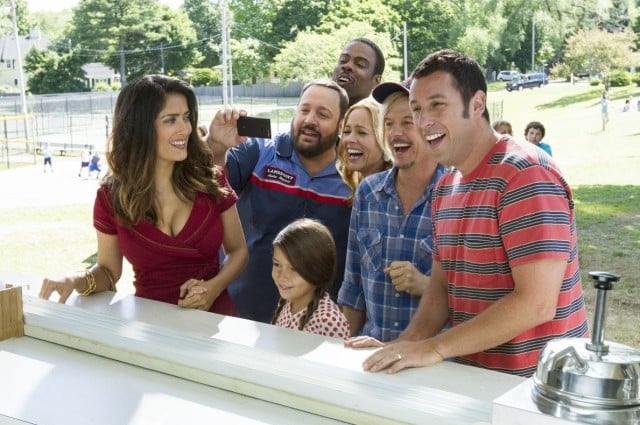 As it turns out, Adam Sandler and Eddie Murphy have a lot in common, including both making this list twice. If you're looking for someone to blame for Grown Ups 2, blame the men behind the script: Adam Sandler, Fred Wolf, and Tim Herlihy. Sandler plays Lenny Feder in the film and stars alongside several comedic bigwigs — Kevin James, Chris Rock, and David Spade.
In the movie, Lenny decides to move his family back to his hometown, but discovers things aren't quite what he remembered them to be — the town is now riddled with bullies, drunk police officers, schizophrenic bus drivers, and strange ex-girlfriends, according to IMDb.
Between its Metascore of 19 and a 7% on the Tomatometer, the film averaged an unbelievably low score of 13. The movie fell so flat that critics began to question not only Sandler's writing skills, but also his comedic abilities. The New York Times stated that the film was "plain and simple: scattered raunch-lite devoid of emotional resonance. At best, it sells itself on the spectacle of a TV show's cast reunion — and even then it disappoints."
2. Nothing But Trouble (1991)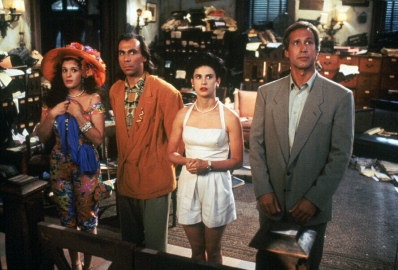 Dan and Peter Aykroyd wrote Nothing But Trouble, a film about a successful businessman who finds himself in a prison that's filled with booby-traps and terrifying contraptions. The rest of the movie proceeds to follow the captured prisoners as they try to escape from a crazy judge and his offbeat family, according to IMDb. Dan played the mad judge — Judge Alvin 'J.P' Valkenheiser — while Peter filled the lesser role of Mike the Doorman. Nothing But Trouble received a staggeringly low 9% on the Tomatometer.
"Nothing But Trouble consequently serves as an unfortunate turning point in Aykroyd's career. As the film's director, screenwriter, and star, Aykroyd has only himself to blame for the film's spectacular failure," states an A.V. Club review.
1. Leonard Part 6 (1987)
Filling the No. 1 spot is Leonard Part 6, which was written by Bill Cosby and Jonathan Reynolds. The movie is about Leonard, an ex-spy (played by Cosby), who is asked to help the CIA stop an evil entity that is brainwashing small creatures into murdering people, per IMDb. Leonard agrees to help put a stop to the killer animals, but he's also got problems of his own: he's trying to win back his ex-wife. Sounds ridiculous, right?
The 1987 film received a 9% on the Tomatometer and absolutely dismal reviews. Reel Film Reviews sheds an accurate light on this movie:
The story, revolving around an ex-CIA agent's efforts to stop a diabolical madwoman from taking over the world, feels like nothing more than a slapdash attempt to tenuously string together a series of disastrously unfunny vignettes (i.e., the sequence that finds Leonard forced to ballet dance his way out of a dangerous situation). Cosby himself warned potential viewers to avoid this mess, if that's any indication.
Additional reporting by Nicole Weaver.
Check out Entertainment Cheat Sheet on Facebook!