10 Worst Pop Culture Moments of 2016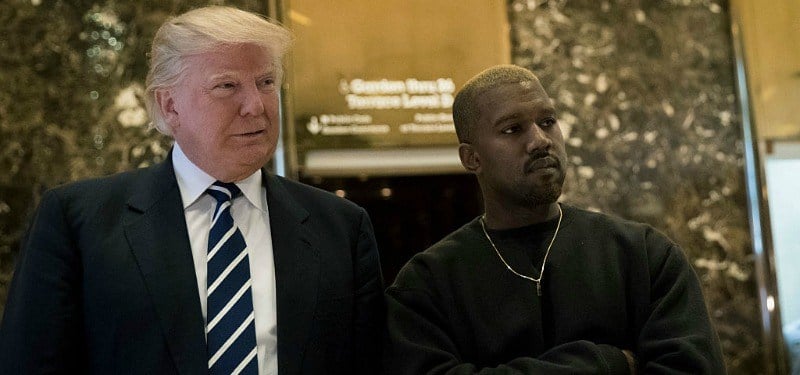 While 2016 still lingers in our collective memory, the year is one that many people have been eager to say farewell to. Truly, a negative spirit cast a shadow over much of the year, making its way into various aspects of popular culture. In addition to a number of dreadful films that probably never should have existed at all, we're looking at some of the most unfortunate events to take place in pop culture in 2016. For the record, we're focusing on a wide range of topics that brought a negative impact on their respective media as well as on the world in general.
10. Kanye cancels the Saint Pablo Tour
Contrary to his personal life, Kanye West has delivered strong music for much of his career, but his various onstage meltdowns last year — including one particularly noteworthy one regarding Donald Trump — culminated in the cancellation of his concert tour. West was subsequently hospitalized, reportedly to deal with mental health issues.
9. Pokémon Go launches
The rise of smartphones and the prominence of the internet have ironically caused people to become more disconnected than ever before, but this insufferable game — in which players search the real world to catch Pokémon — took things to a new low. Moreover, the deaths of several people who were blindly tracking the little creatures further proves our point.
8. Nostalgia television
https://www.youtube.com/watch?v=rsBX-8vWgCc
Much has been said about Hollywood's obsession with pointless remakes, reboots, sequels, and prequels. However, 2016 saw that trend take over television like never before, with new versions of The X-Files, Full House, and many others returning to production only to frustrate critics and disappoint many viewers.
7. The death of Harambe
As if the senseless death of a gorilla after a young boy fell into its enclosure isn't upsetting enough, the way in which Harambe's death was turned into a subject of ridicule, launching a million memes and playful jabs at the tragic event showed off the darkest corners of human nature. Not a pretty sight.
6. "PPAP (Pen-Pineapple-Apple-Pen)"
Believe it or not, this 52-second exercise in tedium somehow racked up more than 100 million views on YouTube. From its bizarre content to its asinine lyrics, we still can't believe that this is what gained so much attention worldwide. Was there really nothing more substantive than this in 2016?
5. #OscarsSoWhite
The battle surrounding diversity continued in 2016, and the complete lack of representation in 2016's Academy Awards nominations underscored just how bad the problem remains in Hollywood. With all the progress we've made in social issues, how does Straight Outta Compton only get nominated for its all-white screenwriting team? Really?!
4. Johnny Depp's domestic abuse scandal
https://www.youtube.com/watch?v=pHlQL6HNk88
His questionable choice in roles aside, Johnny Depp has long remained a reliable on-screen talent and — judging by his charitable endeavors — an all-around decent guy. That illusion was shattered for many when his wife, Amber Heard filed for divorce, citing verbal and physical abuse inflicted over the course of their relationship.
3. Ghostbusters rebooted
Maybe the world didn't need a Ghostbusters reboot. Still, the amount of vitriol launched at director Paul Feig's film and its all-female cast — specifically, the onslaught of racial insults launched at Leslie Jones — proved just how dark and disgusting some people are. Debate the film all you want (it still earned a mostly positive response from critics), but at the end of the day, it's still only a movie. This behavior is unacceptable.
2. So many icons lost
In a year marked by so much darkness and negativity (see literally all of the above), too many iconic voices were silenced. Icons who stood for progress and positivity like Prince, Muhammad Ali, David Bowie, Carrie Fisher, and George Michael were all taken at far too young an age, as were legends like Debbie Reynolds, Gene Wilder, and so many others.
1. The presidential election
Without a doubt, the divisiveness resulting from the 2016 presidential election cast a large shadow over the year as a whole. Regardless of which candidate you supported, this year has caused more conflict among Americans than any in recent memory, thanks to the stalwart supporters of Donald Trump and Hillary Clinton. Rather than civil debate, the public (and the candidates themselves) opted to play dirty, shedding any pretense in just how vicious the election ultimately was.
Follow Robert Yaniz Jr. on Twitter @CrookedTable
Check out Entertainment Cheat Sheet on Facebook!