The Worst Sci-Fi TV Shows of All Time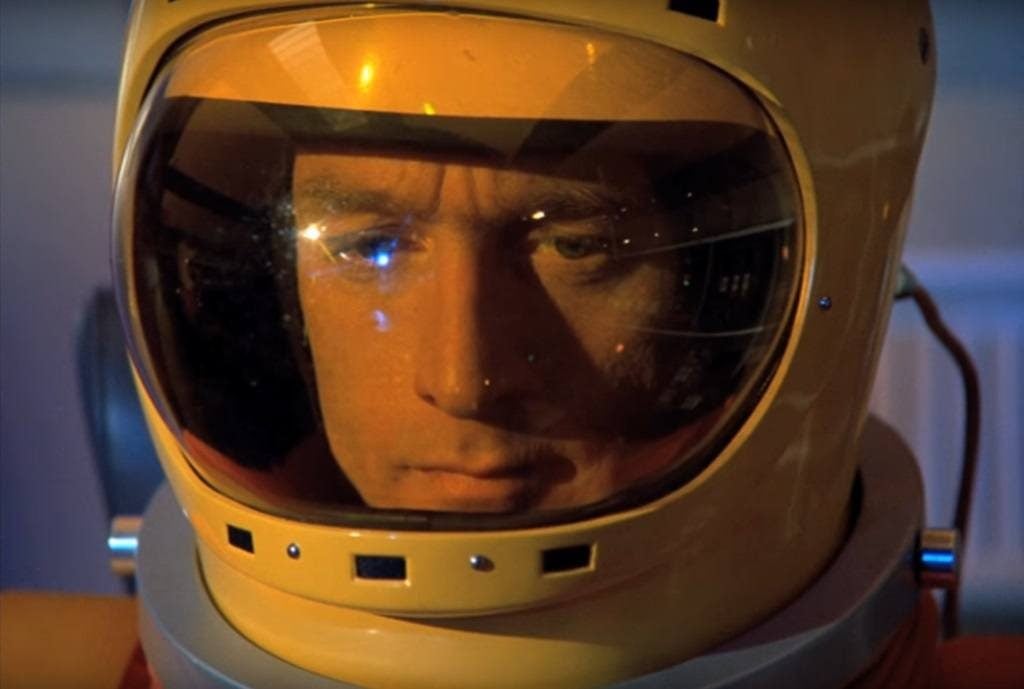 In the past decade or so, science fiction on television has seen a dramatic uptick in both quantity and quality. Shows like Westworld are keeping critics engaged and audiences coming back for more week after week, but while a number of sci-fi shows over the years have developed significant cult followings, others have become notorious examples of just how bad the genre can be when it isn't executed effectively. Here's our look at some of the worst sci-fi shows to ever hit the small-screen. For the record, we're focusing specifically on live-action series only. So any infamous animated shows won't be appearing below.
1. Space: 1999 (1975–1977)
This sci-fi adventure drama remarkably ran for two seasons, despite being largely considered to have poor acting and storytelling. In any case, it centers on an explosion that sends the inhabitants of a moon base hurtling into the far reaches of space. If that premise sounds remarkably bland, you might understand why it's on this list.
2. Logan's Run (1977–1978)

Based on the popular sci-fi film of the same name, this television adaptation has remained largely forgotten. An attempt to cash in on the film's success, the show — which starred Gregory Harrison as Logan 5 and Heather Menzies as Jessica 6 — lasted only 14 episodes before network executives called it quits.
3. The Amazing Spider-Man (1977–1979)
Now that superheroes are all over television screens (just look at what is going on over at The CW), it's difficult to imagine a time when networks were hesitant to put a show based on a comic book hero into production. However, judging by how bad this show — which stared Nicholas Hammond as the wallcrawler — was, maybe CBS was right to cancel it after just 13 episodes.
4. Galactica 1980 (1980)

A lame attempt to revive Battlestar Galactica — of course, Ronald D. Moore would ultimately crack the code to great effect in 2004 — this sequel series lasted only 10 episodes on ABC before the network pulled the plug. Consider it a mercy killing, as the franchise certainly wouldn't be helped by this ill-conceived mess.
5. The Powers of Matthew Star (1982–1983)

Often considered one of the worst television shows of all time, this one at least made it through a complete season before it was axed. Peter Barton starred as the titular alien prince, and the already shoddy story was further compromised when the show's storytelling took a drastic turn from a drama to a full-on adventure series. This is simply a testament to the series' lack of vision from the start.
6. Manimal (1983)

Running a brief eight episodes, this show has nonetheless made an impact on pop culture for the sheer ridiculousness of its premise, tone, and (naturally) its title. Simon MacCorkindale stars as Dr. Jonathan Chase, who can transform himself into any animal he chooses at will. The only noteworthy aspect of this show at this point is the fact that Will Ferrell is attached to a comedic big-screen adaptation.
7. TekWar (1994–1996)

Despite the presence of sci-fi icon William Shatner, this show failed to effectively translate the popular novel series to the small-screen. It follows a police officer turned private investigator who winds up working with Cosmos, a private security firm owned by Walter Bascom (Shatner). Needless to say, audiences didn't connect to it, at least for long, as it ended after 22 episodes.
8. Timecop (1997–1998)

Whenever a hit film is forced onto television, the result rarely works. Here's another example of that truth in action. Based on the popular 1994 Jean-Claude Van Damme action thriller, this series failed to capitalize on its success, only lasting through nine of its ordered 13 episodes. Following another man in the same line of work as Van Damme's Max Walker, the promising premise essentially went nowhere fast.
9. Birds of Prey (2002–2003)
Based on the DC Comics title about an all-female crimefighting team, this series — which aired on The WB for its 13 episode season — came about in a dark time for comic book adaptations, since it hit the airwaves between the release of Batman & Robin and Batman Begins. Cheesy, over-the-top, and misguided, this show could have had promise but faltered in its approach to the material. Here's hoping the Birds of Prey get to fly again soon. Perhaps on The CW or in the announced DC Extended Universe film Gotham City Sirens?
10. Flash Gordon (2007–2008)
We're betting many of you never knew that this attempt to revive the Flash Gordon franchise even existed. From his 1930s/1940s serials to the cult classic 1980 film, the character has been done several times over the years, but few are as forgettable and bland as this 21 episode monstrosity.
Follow Robert Yaniz Jr. on Twitter @CrookedTable
Check out Entertainment Cheat Sheet on Facebook!