Would Brie Larson Ever Appear In a 'Star Wars' Movie?
One thing we've learned from Brie Larson is she's arguably stronger and fitter than any other actress on the planet. Even if that's maybe an exaggeration, what can you say when seeing a jaw-dropping video of her pushing a jeep up a hill during her Captain Marvel training?
Feats of strength like that are ready-made for more action movies. While she killed it as Captain Marvel/Carol Danvers, she could do any type of action film imaginable. No wonder she's expressed recent interest in perhaps acting in one of the future Star Wars films.
Would they let her do this with an obvious upcoming long connection to the MCU?
The inspiration behind her interest in the Star Wars franchise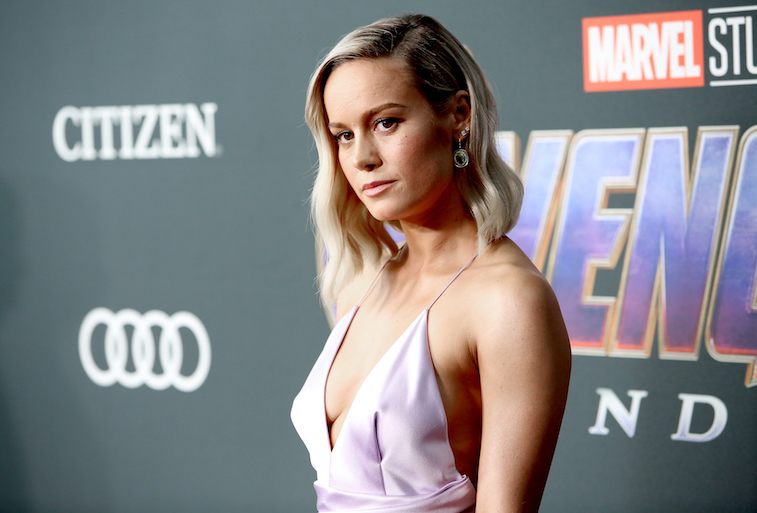 Working with and becoming close friends with Samuel L. Jackson was probably the best thing to happen to Brie Larson since he's one of the few who's crossed the divide between Star Wars and Marvel. You may have heard he brought his Mace Windu lightsaber to the set of Captain Marvel to show Larson during filming.
She said she cried when seeing it, which led the official Star Wars Twitter account to tweet about it on March 1 with a statement saying "The Force is definitely with you, Captain."
Larson recounted this desire to be a Jedi in an Entertainment Weekly interview, even if some might take it as just a casual/facetious wish. She was quick to respond to the Star Wars Twitter account, though, including other fans trying to forward the idea to the galaxy far, far, away.
Many fans also note Samuel L. Jackson isn't the only actor to balance the Star Wars universe with Marvel. Everybody from Natalie Portman to Benicio Del Toro have been in both franchises, but not at the same time.
Would it be workable to have Larson appear in a Star Wars film within the next couple of years?
What about appearing in one of the standalone 'Star Wars' films?
We all know the new Star Wars trilogy is about to wrap up with The Rise of Skywalker, despite more films being on the horizon. While Lucasfilm has said they'll probably space them out a little more rather than release too many too fast, we have to wonder if Larson will end up in one of the separate films planned.
Some of those movies are expected to take place in the past, meaning Larson could feasibly play a Jedi from before the events of Episode IV. Should this happen, it would be a huge coup and probably garner huge interest considering her Oscar-winning acting pedigree and physical action skills.
Training has obviously been grueling for other actors appearing in the Star Wars films, particularly Daisy Ridley who went through as much rigorous training as Larson did at MCU.
The only thing perhaps being a roadblock to such a crossover is the legal trappings. Regardless, perhaps nothing is impossible with an A-list star.
Is it legally possible to appear in MCU and 'Star Wars' at the same time?
In the old studio system of yesteryear, the idea of someone making a film for a rival studio was usually very rare if non-existent. We're obviously long beyond this era in Hollywood where A-list stars work for various studios rather than be under the thumb of an exclusive contract.
Working for MCU, however, might require a stricter policy when switching over to work for something as mammoth as Lucasfilm. Outside of many actors working for both, it's never been concurrently. Plus, when you've just helped Marvel make over $1 billion at the worldwide box office for Captain Marvel, this studio is going to expect loyalty from Brie Larson in coming years.
Then again, the rules are perhaps more flexible now in making films from two rival conglomerates. Seeing Larson starring as a Jedi master in a future Star Wars movie would be fantastic, no matter if she has to do so under disguise while still playing Captain Marvel.
We also know she could do lightsaber duels better than anyone alive based on her recent appearance on The Tonight Show Starring Jimmy Fallon as she played and virtually slayed Beat Saber.