Would Kourtney Kardashian Be As Obsessed With Healthy Living If She Wasn't Famous?
If you've been following Kourtney Kardashian for a while now, you know that she enjoys living a wholesome lifestyle.
Over the years, the reality star has been very vocal about healthy living and continues to maintain a clean diet as well as a regular workout schedule.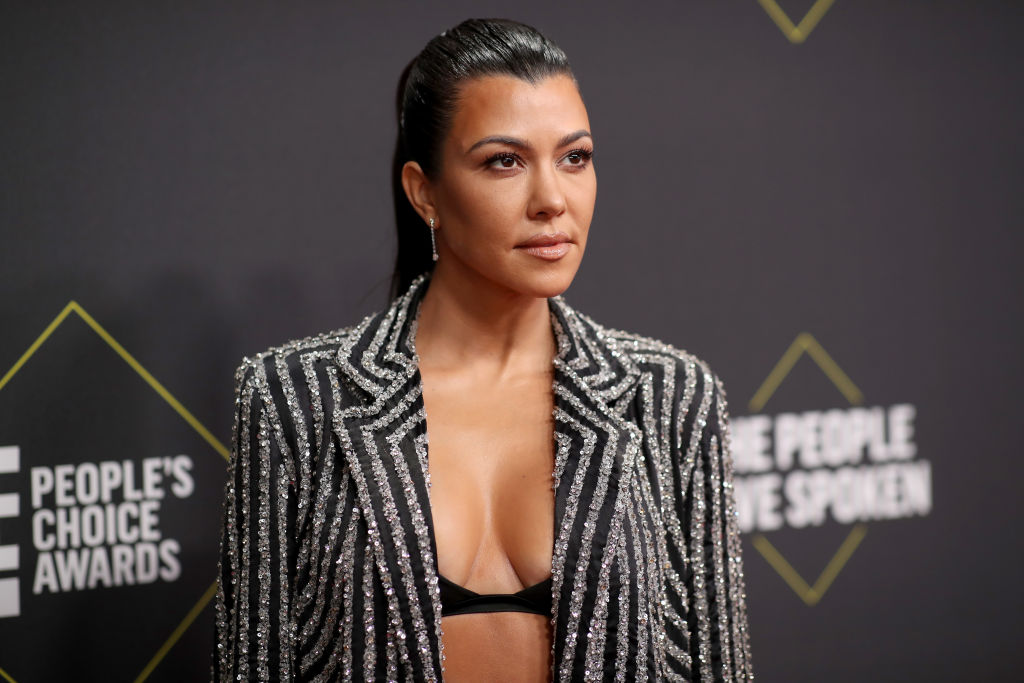 While being a prominent figure in the industry has a lot to do with Kardashian's obsession with health and fitness, is it possible that she'd still be into healthy living if she wasn't famous?
The Kardashian-Jenner's have always been into fitness
Even before Kourtney Kardashian become a world-famous reality star, her life fully revolved around wholesome living.
While Kardashian has taken her healthy lifestyle more seriously in recent years, the reality star comes from a family that's always embraced fitness and health.
During a 2011 interview with Shape, Kardashian revealed that she grew up living healthy all thanks to her family members.
"My family has always been into exercise," she shared. "My dad [the late Robert Kardashian Sr.-famous for defending O.J. Simpson] used to tape episodes of Seinfeld and Friends and watch them in the morning while he was on the treadmill."
When Kris Jenner married former Olympian Bruce Jenner, he encouraged the family to take Tae Bo classes as a way to exercise regularly.
"Kim and I went almost every day after school," the reality star recalled. "Sometimes we'd do two classes in a row because we had so much energy."
As Kardashian got older, she continued putting in work when it came to her work out regimes.
She even discovered her love for running, which she continued doing right up until she was seven months pregnant with her first child. "But carrying an extra 40 pounds started to bother my knees," she said, "so I had to stop."
Kardashian embraced her healthy lifestyle after having her first child
Although exercising and healthy eating are things Kardashian has always loved doing, she didn't embrace a completely healthy lifestyle until her oldest son, Mason, was born.
Before she even gave birth, the reality star was adamant on raising her family on a strictly organic diet and putting for that lifestyle for her child, Kardashian soon found herself adopting the same eating habits.
"My mom gave me the Beaba baby food maker that steams and purees fruits and veggies," she shared.
"I use only organic foods for him, and it made me think about what I put into my body too," she continued. "I couldn't sit around eating cookies and expect him to eat vegetables. I fell in love with salmon, which I hardly ever ate before. And I used to eat salads, but now I'm having side dishes like spinach and carrots too. It wasn't just because it's good for me-I've discovered I really liked eating that way."
Ever since then, Kardashian has enjoying living a healthy lifestyle and even shares some of her health tips and recipes with fans on her website, Poosh.
Back an April, the reality star launch the site and it quickly became the central hub for all things health and wellness, life and style, interior design, beauty, motherhood, and more.
Although she frequently talks about healthy living on social media as well as Keeping Up with the Kardashians, Kardashian wanted to create a space where people could really educate themselves on the topic.
"I decided to launch Poosh because I felt that there was something missing in the healthy lifestyle space," she wrote on her site. "Healthy living gets a bad rap; it's as though if you care about what you put in — or on — your body, then you're not sexy or cool. But this just isn't true, and Poosh is here to prove just that."
Would she still be into health and fitness if she wasn't famous?
Though Kardashian has made a very lucrative career out of her healthy lifestyle, many of us can't help but wonder if she'd still be this invested in health and wellness if she wasn't a famous reality star?
While being a world famous celebrity has given Kardashian the tools she's needed to continue living healthy, we're pretty sure she still would have adopted the same lifestyle even if she wasn't in the public eye.
Before she was even a well-known reality star, Kardashian was just a Calabasas native who loved all things health and fitness.
She would constantly work out and enjoyed eating things that were good for her body.
If Kardashian never became a reality star, we're certain she would have still adopted her healthy lifestyle and continued to put in the work to maintain it.