Would Patrick Dempsey Ever Return to 'Grey's Anatomy'?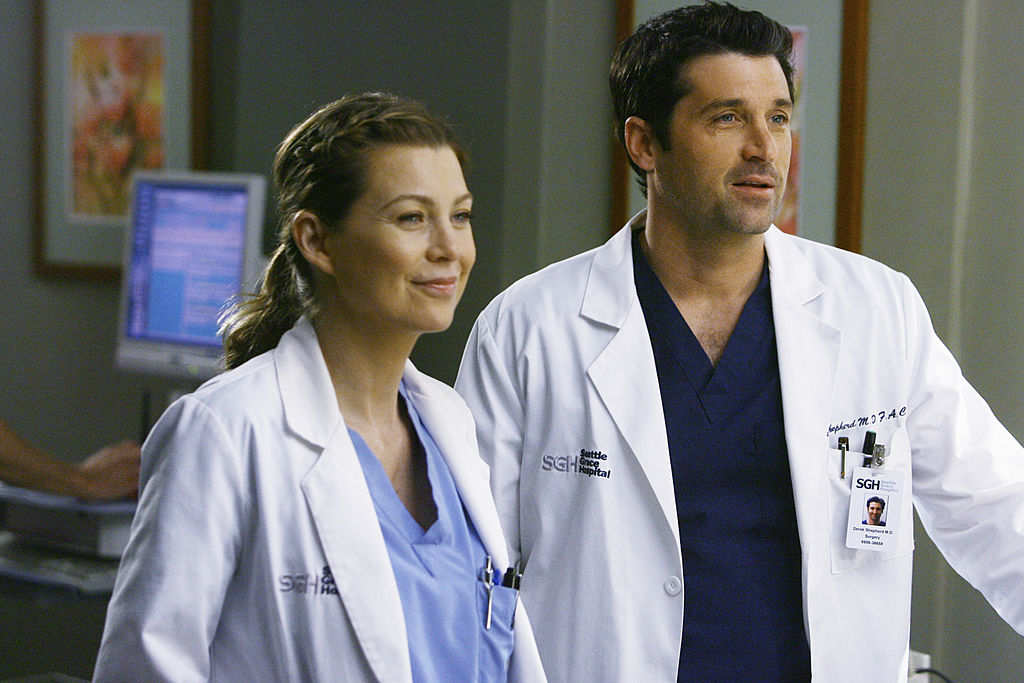 Patrick Dempsey stole our hearts as "McDreamy" more than a decade ago on Grey's Anatomy. Although he's no longer on the show, fans will always associate him with the medical drama. In fact, viewers are eager for him to return to the show. But is that even possible? Dempsey recently commented on a return, and his answer may surprise you.
Why did Patrick Dempsey leave 'Grey's Anatomy'?
Four years ago, Dempsey altered the landscape of Grey's Anatomy forever when his character, Derek Shepherd, died in a car crash. Fans of "McDreamy" were devastated to see him leave the show. They were still getting good ratings, and viewers loved his character, so why did Dempsey decide to leave?
In an interview with iNews, he gave us some insight. "Ten years is a long time to be on any show," he said. "It's very hard to keep the storylines intriguing, especially on a network show with 25 episodes a year."
We can understand wanting to leave before fans get sick of him. It would be the pits to have viewers tired of your character and the show. Sometimes it's better to quit when you're ahead. Plus, leaving at a time when Dempsey was still popular meant that he would be in high demand for other projects.
"So for me, it was time to go," Dempsey continued. "It's nice to move on and have new challenges."
Dempsey's departure from Grey's Anatomy was sudden and somewhat traumatic for longtime fans. "I think everyone was sort of surprised at how abrupt it was," Dempsey told Nightline a year after his character's demise. It was so traumatic that Dempsey even admitted he's never watched his character's final scene. "I haven't seen the final episode," he said. "I think it doesn't end well."
Will Patrick Dempsey ever return to 'Grey's Anatomy'?
Even now, after four years off the show, Dempsey finds that fans often approach him and ask him to return to the show. But he finds that rather amusing, given the way his character left. "They want me to come back to the show which, given what happened to Derek, is really quite funny," Dempsey said.
The only way Dempsey would be able to return as his character Derek would be in a flashback, and then it would have to be in a limited way. There aren't a lot of ways to make a full storyline out of flashbacks — unless it includes time travel and that would completely change the atmosphere of Grey's Anatomy.
Unfortunately, except for a small visit here and there in a flashback, it's unlikely that Dempsey will return to Grey's Anatomy. In the iNews interview, Dempsey admitted that he has no plans to return to the show, flashback or not.
What's next for Patrick Dempsey?
Although he'll always be known as "McDreamy," Dempsey is moving on with his career. Last year, he starred in a ten-episode miniseries called, The Truth About The Harry Quebert Affair. Based on the novel by Joel Dicker, Dempsey plays a character accused of killing a teenager.
Recently, Dempsey has broken into the world of producing with Hurley, a movie about the legendary race car driver Hurley Haywood. Dempsey, a fan of Haywood, was excited for the opportunity to produce the film. In an interview with Forbes, he explained that the movie examined the role wealth plays in happiness.
"If you have a big house," Dempsey said, "or if you have this sort of lifestyle that has sort of been promoted with fame and a big mansion that you're going to be happy. That's not necessarily true. I think that the less you have, the more wealth you have internally sometimes."
Although fans will always miss Dempsey in Grey's Anatomy, it's nice to know we will still be able to get our "McDreamy" fix from other projects that he's a part of. And for now, Grey's Anatomy continues without Dempsey.