Would Prince Harry and Meghan Markle Ever Leave the Royal Family?
The Duke and Duchess of Sussex aren't like other couples. First and foremost, Prince Harry has always been the so-called rebel of the family, going through a rebellious phase during his teens and twenties that probably made his grandmother Queen Elizabeth cringe a few times. While he wasn't quite a royal disgrace, he never fit in effortlessly the way his brother Prince William did.
Then there's Meghan Markle. While Prince Harry has settled down and become a family man ever since marrying his wife, it doesn't change the fact that she's a little bit different than the rest of the royal family (not that that's a bad thing). She's American, bi-racial, and divorced. If you're looking for signs of the modernizing of the British monarchy, their marriage is the most obvious point to start.
For these and so many other reasons, royal fans can't help but wonder if Prince Harry and Meghan Markle will shock the world yet again by rejecting the royal life in favor of something completely different.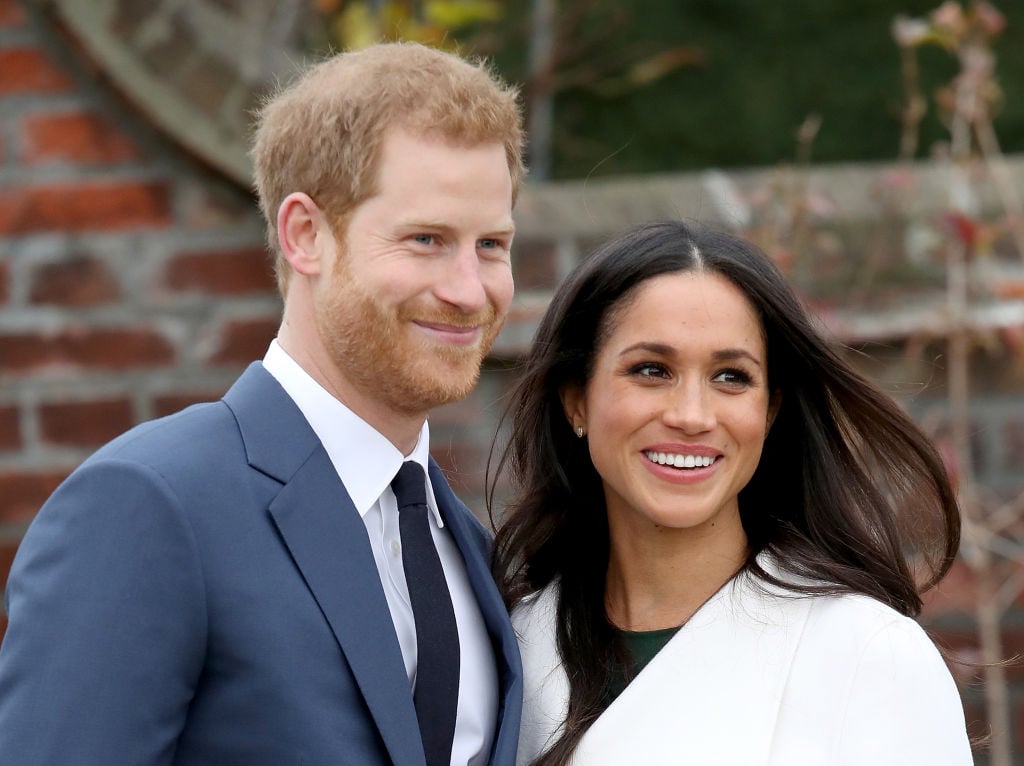 The Duke and Duchess of Sussex already began distancing themselves
Prince Harry made headlines earlier this year when he formally announced his intention to split his official household from his brother, Prince William. This creation of two distinct offices makes sense from a logical standpoint­—now that both men are grown and married, it's the ideal time for them to assert their individual identities. But some wonder if this is just the first step to total separation from the royal life.
Next, Prince Harry and Meghan Markle announced they'd be moving away from their home at Nottingham Cottage, where they lived when they first got married. Many royal fans assumed they'd select an apartment closer to Prince William and Kate Middleton once they outgrew the space, but instead they moved even further away to Frogmore Cottage.
Prince Harry and Meghan Markle treasure their privacy
Even though Prince Harry grew up as the son of the future King and Meghan Markle voluntarily became a Hollywood actress, neither one of them seems to appreciate the public intruding into their private lives. The pair went to great lengths to ensure their privacy at their new home, especially since they had a baby on the way. And it's no secret how Prince Harry feels about paparazzi.
After their son Archie Harrison was born, the pair did share his photo with the press after waiting two days. But that was a serious break in protocol and different from how Prince William and Kate Middleton did things. With the frenzy surrounding their family, it's not insane to consider that the two might want to retire from the royal life and go buy a beach house in Malibu that's far from prying eyes and aggressive paparazzi.
They do have one important reason to stay
It seems like there's a mountain of reasons for the couple to quit the royal life and just go be themselves somewhere, free from public scrutiny. But there's also a good reason that won't happen.
Mostly, it has to do with the causes that they support. Being working royals gives them a unique platform to share their opinions with the world and draw attention to the things they find important. Most recently, the Duke and Duchess of Sussex launched a joint initiative with Prince William and Kate Middleton to draw attention to mental health.
It's still possible that Prince Harry and Meghan Markle will get fed up with the royal life and decide to quit. But as long as they are using their massive popularity as a force of good, they'll probably just put up with it.