Would Prince Harry and Meghan Markle Have Named Their Daughter Diana?
After what felt like an eternity of waiting, Prince Harry and Meghan Markle finally announced the newest member of the royal family. Archie Harrison Mountbatten-Windsor made his big debut on May 6, 2019 and it seems like there's been nothing but bliss ever since. At a recent public event at Oxford Children's Hospital, the Duke of Sussex admitted to a fan that he already "can't imagine life without his son."
Most parents understand exactly what Prince Harry is talking about. Becoming a father (or mother) brings up all kinds of emotions and intense new feelings. Previously, Prince Harry spoke about how having a child has made him miss his late mother, Princess Diana, all over again.
With all these sweet sentiments and reflections, it's causing royal fans to question: Would Prince Harry have named his child after his mother if he had been a girl?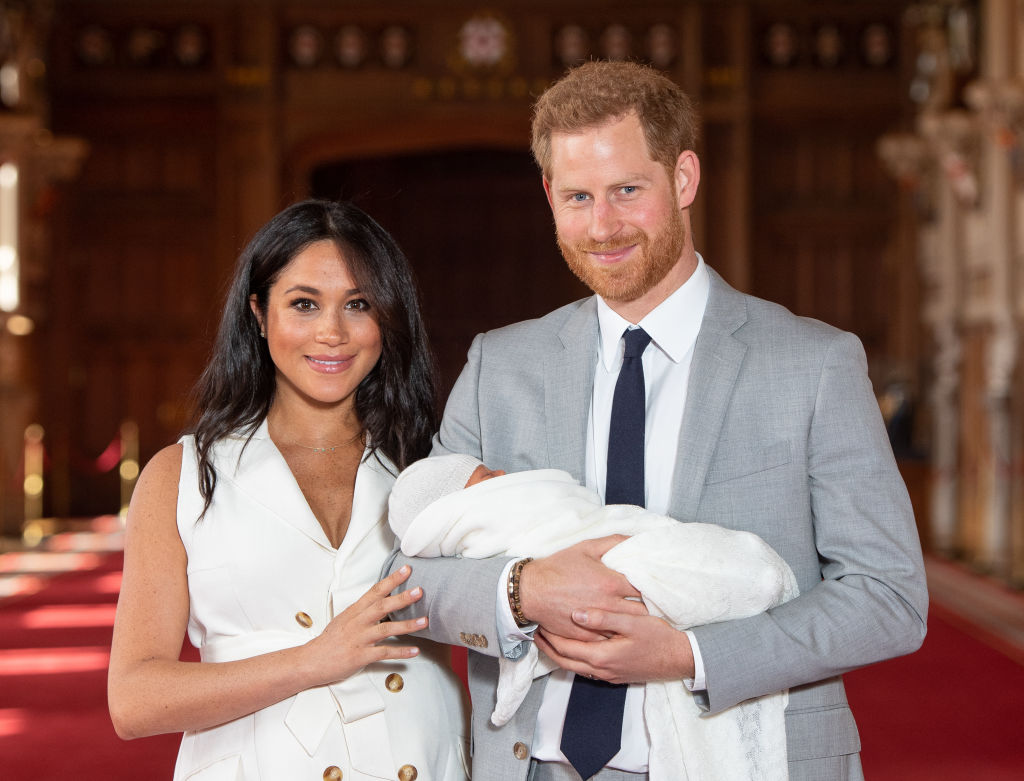 Almost no one guessed the royal baby name correctly
Before Meghan Markle gave birth, the couple didn't know the gender and kept mum on the potential names they were considering either way. Top contenders for boy names included Arthur, Philip, and Charles while for a girl people speculated that Anne, Victoria, and Elizabeth could all be likely candidates.
But knowing how deeply Prince Harry loves and misses his mother, many fans assumed he would want to honor her legacy with the name choice. They predicted that the Duke and Duchess of Sussex would select the name Diana for a girl—if not a first name, at least for one of her middle names. If it was a boy, they thought perhaps the name Spencer, which was Diana's family name.
Prince Harry and Meghan Markle didn't choose a traditional name
The name the couple picked for their firstborn—Archie Harrison—was not on anyone's radar. It's not a traditional "royal name" at all. In fact, it's more of a nickname. The Queen probably approved the name for the couple as tradition dictates. But that doesn't mean she liked it.
Why did Prince Harry and Meghan Markle choose the name Archie? They haven't said so exactly. Some fans speculate that it's an homage to the Duke of Sussex's former commanding officer who had a huge impact on his life. A select few people wonder if the baby is named after Meghan Markle's childhood cat.
They probably would not have named a daughter Diana
If there's one thing the Duke and Duchess of Sussex are good at, it's surprising people. Even though everyone expected them to give the baby a traditional name, they went with something totally unique. Even the birth itself featured plenty of surprises including Meghan Markle being whisked away in a secret tunnel.
For those reasons, the likelihood of them choosing the very obvious name "Diana" for their little girl is slim to none. It's much more likely that they would have used Diana's name more subtly—kind of like they did when they posted a sweet photo of baby Archie's feet on Mother's Day. The image included forget-me-nots in the background, which were Princess Diana's favorite flower. Rather than overtly speak about missing Princess Diana, they did it quietly and gracefully.
It's possible that Prince Harry and Meghan Markle will get pregnant again soon and if they do, they might have a little girl. Just don't place your bets on her first name being "Diana."