'Wu Assassins': Is It Worth a Watch?
Not all of Netflix's original shows and movies get promoted in your screen feed, but have you seen notifications about Wu Assassins in your inbox? There isn't much chatter on the internet about the show, so we're going to help you sort out whether or not it's worth investing your time. Ultimately, it's up to you if the action series sounds interesting enough to warrant a binge, but here's a rundown of its gist.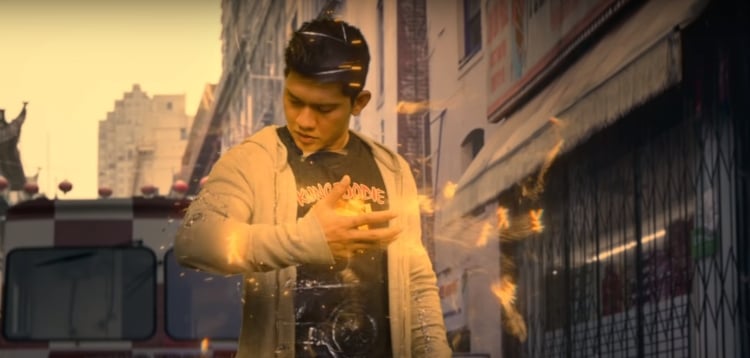 What's the plot of this martial arts fantasy?
Wu Assassins is set in present-day Chinatown in San Francisco and follows the story of Kai Jin, a talented chef turned reluctant hero imbued with mystical powers. As the "chosen one," he is tapped to restore order in this world and the spiritual plane, but first has to defeat enemies in the local gang and some ancient villains.
Kai eventually comes around to the idea that he's a Wu Assassin, but he is learning about the threats that come with the job along with audience. His friends are also indirectly connected to the saga and while they don't always get along with each other, eventually have to work to fight crime and the centuries-old threat.
What Kai learns is that he is part of a long legacy of Wu Assassins who are a part of him. As you watch, you'll feel elements of Avatar: The Last Airbender, Iron Fist, and the secret world that existed in Grimm. With the power of the monks, Kai should be equipped to address anything that tips the scales of existence out of whack.
While the rest of San Francisco isn't privy to the supernatural aspect of the Wu Assassin, it affects everyone—including law enforcement.
Martial arts stars are in the cast
Iko Uwais stars as Kai Jin, and his long resume includes acting, stunt work, and martial arts choreographer. Viewers will also recognize Mark Dacascos, the charismatic host of Iron Chef and foe to John Wick in part three of the movie series. Li Jun Li, who is known from Quantico and Blindspot, shines as Jenny Wah, a smart businesswoman trying to juggle work, family obligations, and newfound power.
Katheryn Winnick of Vikings plays an undercover cop. Lewis Tan, who played the villain Zhou Cheng in Iron First and Shatterstar in Deadpool 2, is proud about how the show breaks Asian stereotypes. In an interview with Inverse, Tan spoke on what he thinks is different about the series and the dedication of showrunner John Wirth to getting things right:
"It's about the underbelly of Chinatown with a fantasy twist, but behind all of it is a story about identity, family, purpose, destiny. It is important. We make important statements about the Asian-American experience. There's scenes dedicated to just that. There's a lot of social commentary that I haven't yet seen onscreen

Everything we suggested, John Wirth would take. He trusted us. Everybody went into this understanding this is not their culture. We had Asian-American writers and directors, but the producers took our advice. Just because we're not the same race doesn't mean we can't collaborate on art and do it properly."
Touches on Chinese traditions and folklore
Unlike Iron Fist, this series spends more time dipping into the hidden, mystical world of Wu Assassins. Kai wasn't the first to be called upon by the Wu and he won't be the last.
Without diving too deeply into what happens in the show, those with knowledge of Chinese mythology, family traditions, and symbolism will appreciate how these facets are treated. At times, the plot gets confusing as you figure out how these powers work, but headed into season two, it's a given that the lore surrounding the Wu Assassin will be expanded.
The verdict: to watch or not to watch
If you're fan of the action genre intertwined with supernatural powers, then go for it. Since the inaugural season ends on a cliffhanger, it leaves things open to delve more into the mythology and answer some of the questionable plot issues in this debut.
And if you want to see a somewhat adult, modernized version of the animated Avatar: The Last Airbender, stream it.