'Wynonna Earp' At Comic-Con: The Fan Question That Brought Melanie Scrofano to Tears
On the supernatural Western Wynonna Earp, actress Melanie Scrofano portrays the titular character. A descendant of Wyatt Earp, she's tasked with ridding the town of all things demonic, along with a ragtag group of friends. Here's what Scrofano had to say at San Diego Comic-Con about playing the beloved character, including the one question that touched her deeply. 
The series was put on hold for months
Fans of Wynonna Earp were devastated in 2019 to learn that there was no set return date for the show, as production had been put on hold. Fortunately, the production company, IDW Entertainment, was able to work through its monetary issues, and Season 4 is due out in Summer 2020.
Creator Emily Andras spoke about this."It's sweeter the second time around. We just would not be here without all you guys. It's just a once-in-a-lifetime thing to see this fandom come together with so much positivity and creativity," she said. 
"Look, when you are a creative person you hope against hope to make something that makes people feel like this and fight for it. There are so many incredible people involved with Wynonna Earp — first, this incredible cast. And they deserve all the love you have to give. So thank you so much, everybody."
Scrofano was brought to tears by this simple fan question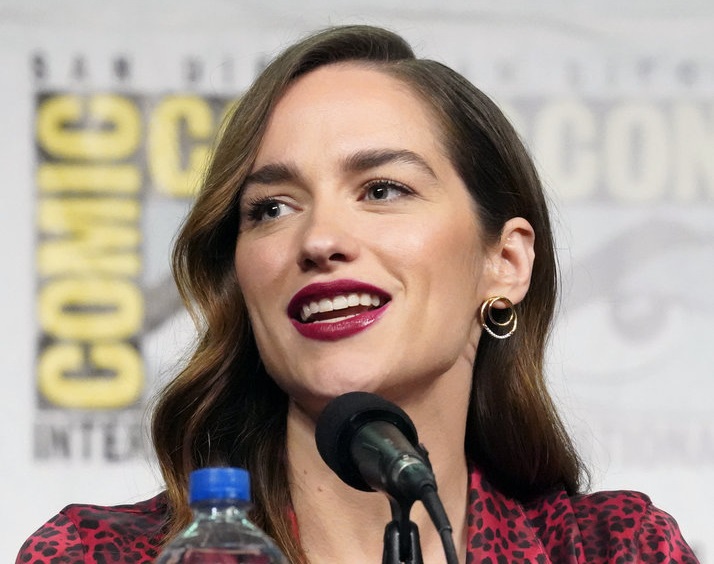 When a fan asked Scrofano what her favorite moment was playing Wynonna so far, the actress got choked up. "Season 2 — like all of it," she said, seemingly referring to how her own pregnancy was worked into her character's arc. "Just like the fact that IDW and [U.S.network] SyFy and [production company] SEVEN24 and Emily were such champions of putting their money where their mouth is and saying 'We're a feminist show, we're going to write this in.' 
Scrofano continued, "And then the fans, for not being like, 'Ew, ew, she's pregnant!' and changing the channel. It just restored my faith in this business,  in the people who watch, and in my ability to have the most amazing family and be able to do what I do," she continued, wiping away tears. 
Andras and Scrofano on the curse being broken
In the Season 3 finale, the villain Bulshar broke the curse that kept the Revenants coming back. How will this change the show moving forward? "One of my favorite things about the show is that it's constantly throwing challenges at everybody and upending expectations," said Andras.
"The truth is I feel like the curse has brought a lot of meaning to Wynonna in a horrible way. It's literally a curse, but it's taught her what she's good at and [instilled] self-worth and all that stuff. I think there's still lots of challenged ahead. There [are] lots of different ways to be cursed," she added.
Is Wynonna different without the curse? "I don't know… sometimes it's like you define yourself by your problems," said Scrofano, then celebrating her astute answer. "It's like, 'I'm an addict to something. Now I got rid of that, what am I, and…how do I connect with people now? I've lost the thing that made people take care of me or care about me. And now that I don't have that, do they still care about me?"