'X-Men: Apocalypse': Meet the New Jean Grey, Cyclops, and Storm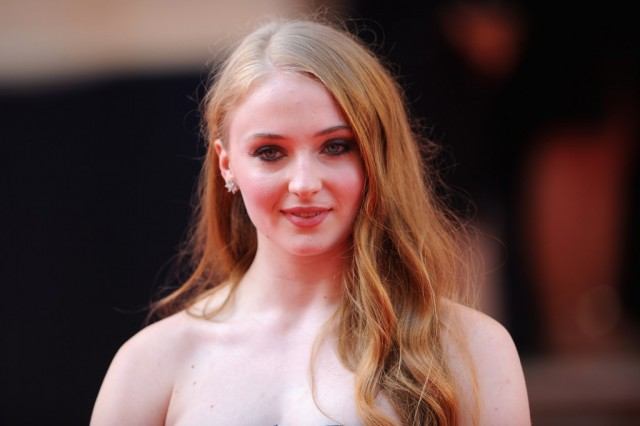 X-Men: Apocalypse has added three new names to its cast. After months of speculation, director Bryan Singer has just announced that Sophie Turner, Alexandra Shipp, and Tye Sheridan have officially been tapped to play younger versions of the famous mutants, Jean Grey, Cyclops, and Storm.
Per Singer's announcement on Twitter, Turner (seen above) will take over the part of the telepathic Jean Grey, played in the original installments by Famke Janssen. Of the three new names, Turner is likely the most widely recognized. The actress is best known playing Sansa Stark in HBO's hit show, Game of Thrones – a role she's held since 2011. She also made her film debut in 2013's indie horror, Another Me. While Apocalypse will mark her most high-profile film role to date, Turner also recently wrapped production on the upcoming action-comedy Barely Lethal, in which she plays a supporting role alongside Hailee Steinfeld, Jessica Alba, and Samuel L. Jackson.
Apocalypse's new version of Cyclops will be played by Sheridan. The character was mainly portrayed by James Marsden in the past, although Tim Pocock also played another younger iteration of the character in X-Men Origins: Wolverine (the events of which were undone in 2014's Days of Future Past). After making his film debut in Terrence Mellick's Tree of Life in 2011, Sheridan earned critical praise for his lead role in 2012's Mud and starred opposite Nicolas Cage in 2013's Joe. Next up, he will star alongside fellow X-Men co-star Nicholas Hoult in the adaptation of Gillian Flynn's Dark Places, due out later this year.
X-Men: Apocalypse will also re-introduce the character of Storm, which was originally played by Halle Berry and will now be taken over by Shipp. Since her professional acting debut in 2009's Alvin and the Chipmunks: The Squeakquel , the young actress has been featured in episodes of TV shows like Switched at Birth, Victorious, Awkward, and Ray Donovan and held a main role in season three of Nickelodeon's House of Anubis. Most recently, she garnered public attention for playing late singer Aaliyah in Lifetime's highly controversial biopic, 2014's Aaliyah: The Princess of R&B.
Though specifics about the movie's plot are being kept under wraps, we do know that the film is set in the 1980s (a decade after Days of Future Past) and will reportedly serve as the end of the story first introduced in X-Men: First Class. It's unclear whether new stars Shipp, Turner, and Sheridan will only make an introductory appearance or act as more key players in the forthcoming installment.
The three actors will join fellow franchise newbie Oscar Isaac, who's playing titular bad guy Apocalypse, along with returning cast members James McAvoy, Michael Fassbender, Jennifer Lawrence, and Hoult. In addition to appearances from the newly cast Storm, Cyclops, and Jean, there's also speculation that the long-rumored Channing Tatum version of Gambit will make a cameo in X-Men: Apocalypse, as an introduction to his character before a solo film. As of now though, that also remains unconfirmed.
X-Men: Apocalypse is scheduled to hit theaters on May 27, 2016.
More from Entertainment Cheat Sheet:
Want more great content like this? Sign up here to receive the best of Cheat Sheet delivered daily. No spam; just tailored content straight to your inbox.