X-Men's Wolverine: Why Tom Hardy Should Replace Hugh Jackman
Arguably, the current age of superhero cinema owes a lot to the X-Men franchise. After all, that first film kickstarted the future of Marvel superheroes on the big screen in 2000, paving the way for the Marvel Cinematic Universe to rule the box office nearly a decade later. However, Fox's X-Men films are gearing up to lose one of their core players in Hugh Jackman, who will appear in a third solo film as Wolverine (Logan) before hanging up the claws for good. In an MTV interview, Jackman recently name-dropped Tom Hardy as a good choice to take over the role once he vacates it, and here are five reason why Hardy could be an inspired casting choice to breathe new life into the iconic Wolverine.
1. He has geek cred
Whenever a new actor or actress is cast as a beloved comic book character, fans have a tendency to imagine the worst (ask Ben Affleck). However, in Hardy's case, he already has a connection to the geek community, thanks to his acclaimed performance as Bane in The Dark Knight Rises. Ever since, he's been itching to jump back into another comic book role. He was forced to drop out of  Suicide Squad, according to Collider. And, as reported by The Wrap, he was eyed to play the villainous Apocalypse in  X-Men: Apocalypse, a role that ultimately went to Oscar Isaac. This could be Hardy's chance.
2. He has the physicality
In The Dark Knight Rises, Hardy trained to play the fearsome warrior that defeats Christian Bale's Batman, but that film isn't the only one in which the actor transformed his body. Hardy has also beefed up to play both boxer Tommy Conlon in Warrior and notorious criminal Michael Peterson in Bronson. Like Jackman, the actor would clearly be willing to get in fighting shape to play Wolverine and has the right body type to pull off the character's brawling combat style. Even better, Hardy, at 5'9″, is a bit closer to Wolverine's shorter-than-average height than the 6'2″ Jackman.
3. He has the emotional range
As traditionally portrayed, Wolverine isn't exactly an anti-hero, but he is certainly a loner. The actor who takes on the role next needs to be able to make Wolverine seem heroic but still keep his tortured alienation intact. Moreover, Wolverine has to be gruff and sarcastic while maintaining a likeable and charismatic onscreen presence. Jackman handled that balance well with his performances, and Hardy has demonstrated time and again that he is able to tap into an impressive emotional range when necessary. Just check out his layered lead performance in the underrated Locke.
4. He has the star power
With appearances in several big studio films, Hardy isn't exactly a marquee star on the level of someone like Jackman, but he's fast becoming someone that even casual moviegoers recognize. Roles in ensemble films like Inception and Tinker Tailor Soldier Spy have no doubt helped to boost his profile with audiences, and his many compelling appearances in smaller films have made critics swoon for years. Certainly, his charisma, rugged good looks, and dry wit (another necessity for Wolverine!) have helped him establish himself a star tailor-made for the big leagues.
5. He deserves a franchise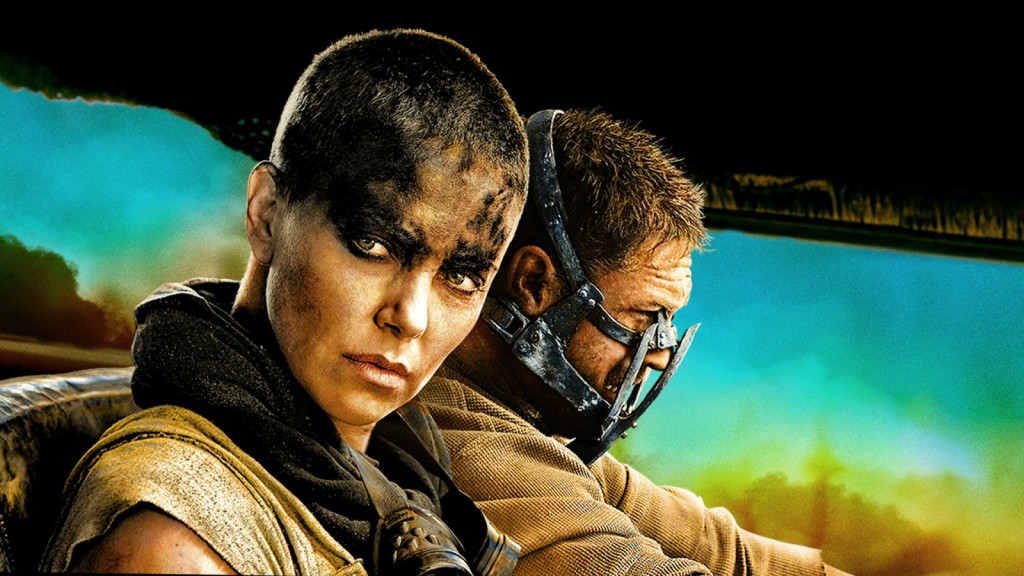 With his considerable talent, it's anyone's guess why Hardy has yet to secure an ongoing franchise role. After all, movie stars are better defined in today's world by their signature role in a film series rather than their ability to open a release on name recognition alone. In Hardy's case, he may have won the title role in George Miller's franchise reboot/sequel Mad Max: Fury Road, but Charlize Theron essentially stole the film (and nearly all the critical raves). Plus, there's no word on when or if a sequel will enter production, meaning Hardy is still in search of a franchise to call his own.
Follow Robert Yaniz Jr. on Twitter @CrookedTable
Check out Entertainment Cheat Sheet on Facebook!