Xbox One: 10 Things You Didn't Know This System Could Do
It wasn't long ago when the only features video game consoles had were On, Off, and Reset. Thanks to the robust feature sets of modern consoles, those days are long gone. The Xbox One and PlayStation 4 are powerful multimedia machines that come with all kinds of bells and whistles, some of which you really have to dig to find. Well, you can put away your shovels because we've done the digging for you. Here are some of the most useful Xbox One features you might not know about.
1. Continue where you left off in Xbox 360 games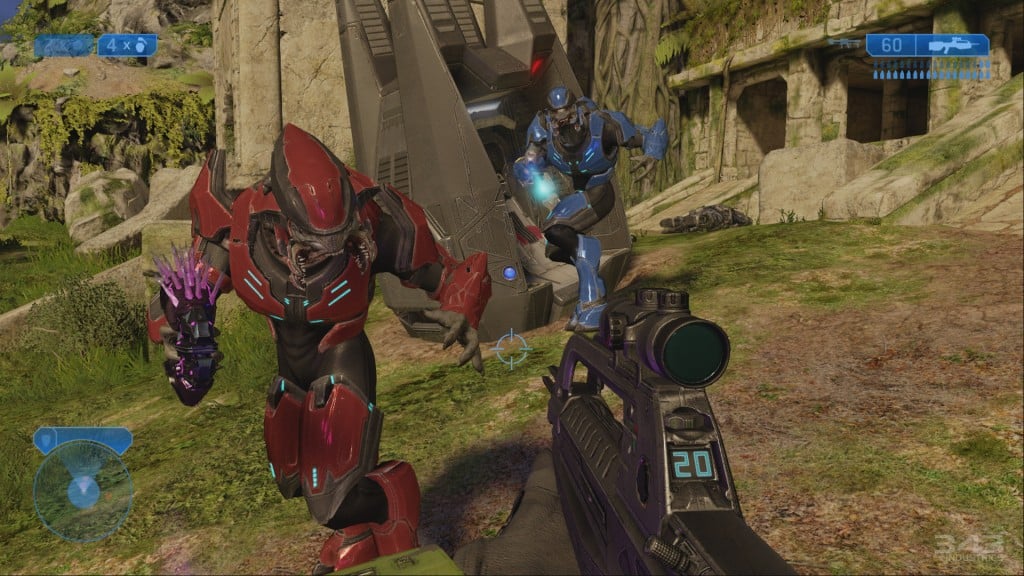 Microsoft has been making a big deal about the Xbox One's backwards compatibility feature, and making a growing list of Xbox 360 games playable right on your Xbox One console. What you might not know is that you can pick up right where you left off in those games. To do so, you simply have to use the cloud.
If you've set your Xbox 360 up to automatically upload your saves to the cloud, this will happen automatically. But if not, all you have to do is turn on your Xbox 360 and go to Settings > System > Storage > Games. Now select the game you want to continue on your Xbox One, find your latest save, select Move, and select Cloud Saved Games. Now when you play the game on your Xbox One, you'll be able to continue right where you left off.
Side note: While you're in the settings of your Xbox 360, you might as well enable cloud saves so any future games you play will offer a similarly streamlined experience between consoles.
2. Customize your dashboard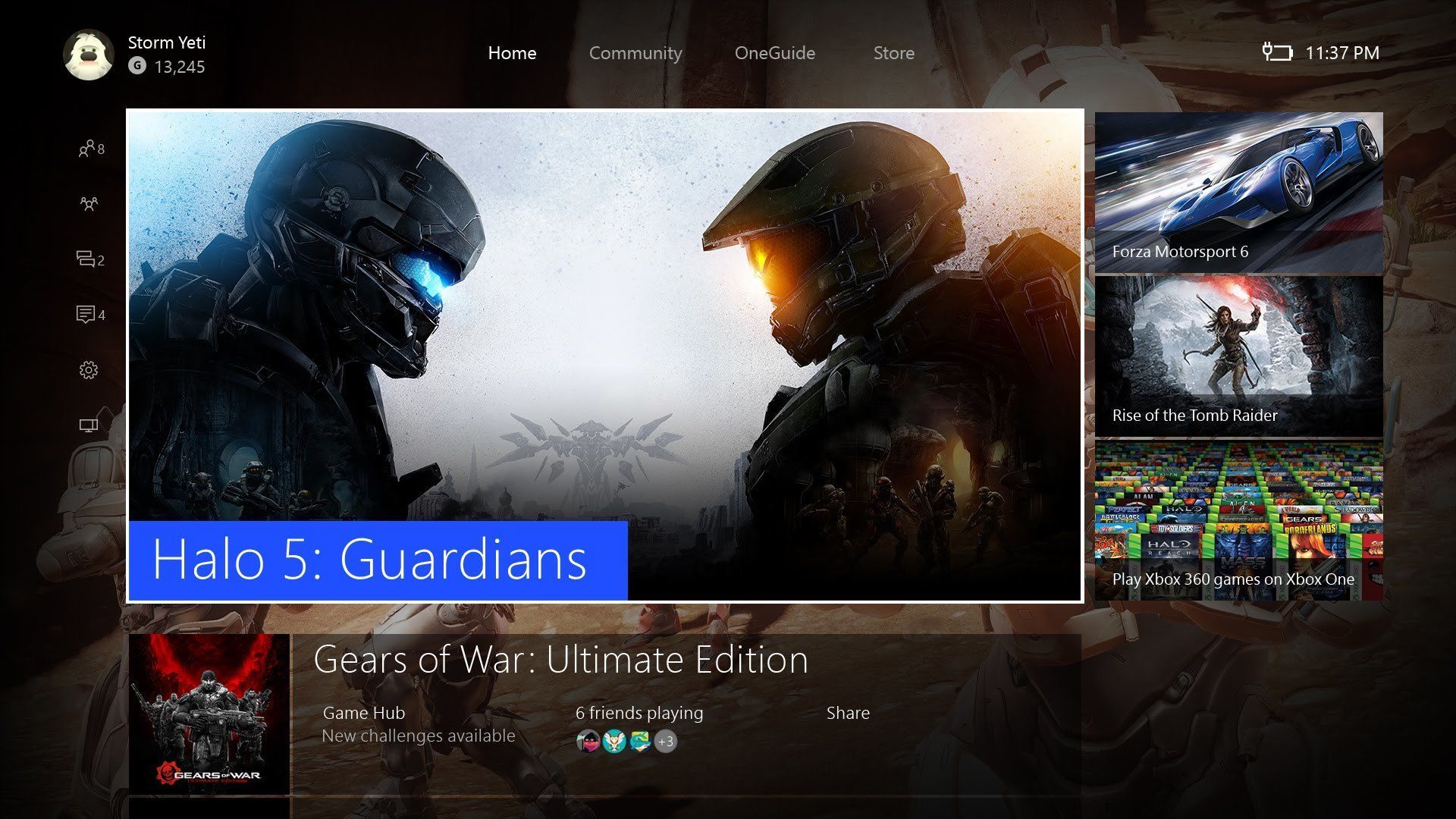 If you're not crazy about the boring default background for your home screen, why not add a little color to your life? To change your background, open the Settings app and select Personalization and then "My color & background." From here you can change the color of the background to something a little more eye-catching.
But if even a splash of color is too dull for you, you can change the background to a personal photo, achievement art, or a screenshot you've taken. I recommend checking out the achievement art you've unlocked because many of those images make fantastic backgrounds.
3. Use your phone or tablet as a controller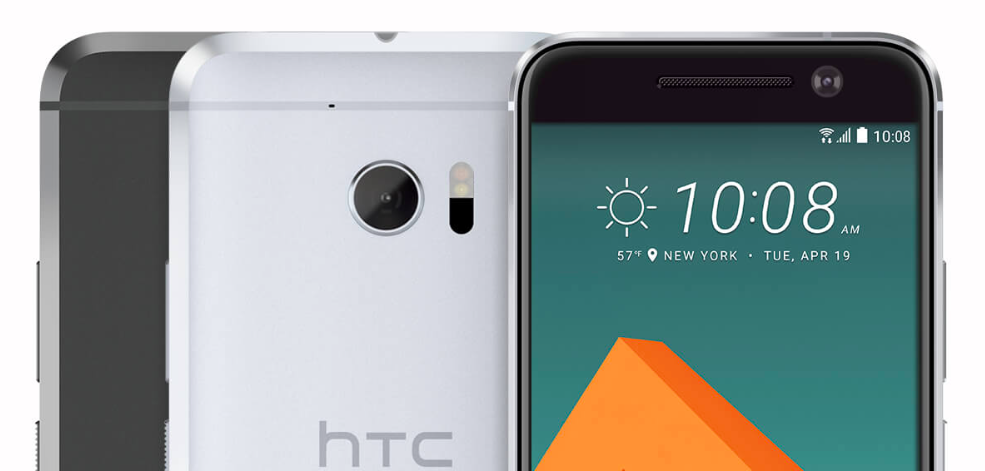 When you're in the middle of a Netflix binge and the controller is all the way over there and you can't be bothered to get up, wouldn't it be great if you could use your phone as a controller? Turns out you can. All you have to do is download the Xbox app for iOS or Android, log into your account, and you're good to go. Who needs a controller anyway?
4. Play Xbox One games on a Windows 10 PC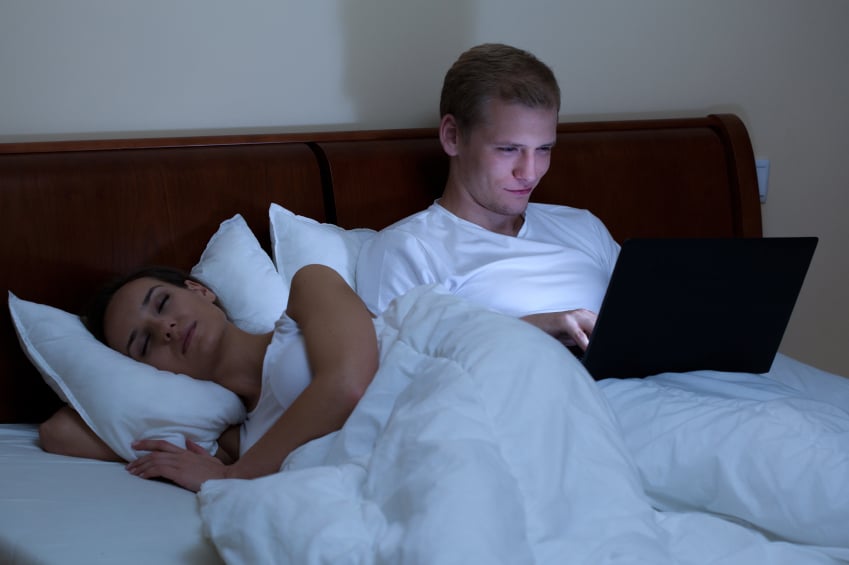 You don't even need to be sitting in front of your Xbox One to play your Xbox One games. You can stream them to your computer, as long as it's running Windows 10.
To do so, on your Xbox One, go to Settings > Preferences. Here, make sure the following two settings are enabled:
Allow game streaming to other devices
From any SmartGlass device (in the Smartglass Connections column)
On your PC, open the Xbox app, select Connect on the sidebar, then once it finds your Xbox, select it. Now you can play any of your Xbox One games right on your computer.
5. Pin games or apps to your home screen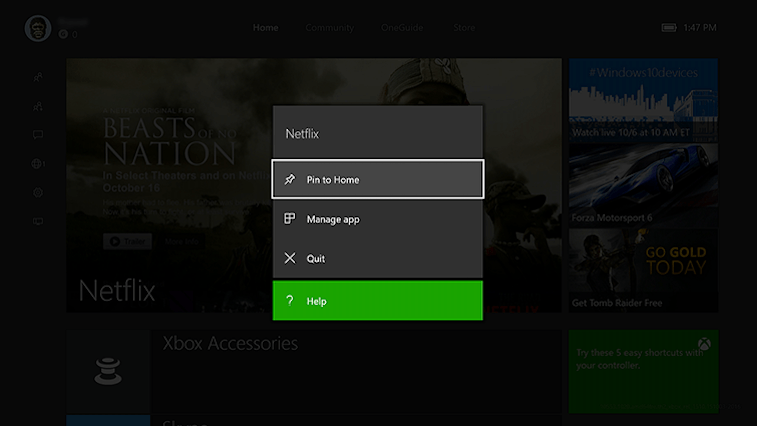 If you find yourself using an app or playing a game a lot, and you want to give it a permanent place on your home screen, you can. All you have to do is highlight the app, press the Menu button (the one with three horizontal lines on it), and select Pin to Home.
Now, from the home screen, you can always get to the app quickly by pressing the right trigger.
6. Customize your controller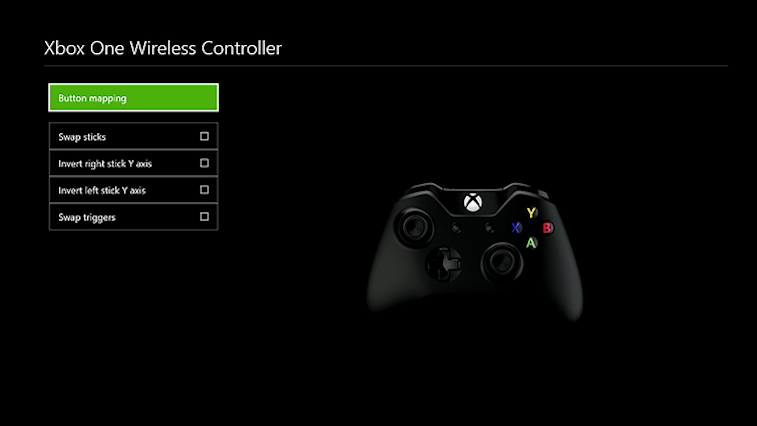 For a variety of reasons, you might want to tweak or re-map the buttons and sticks on your Xbox One controller. To do so, open the Xbox Accessories app. You'll see a picture of a controller, along with a number of adjustable settings. Now all you have to do is select Configure, and you can customize the controller just about any way you want.
7. Broadcast your play sessions
If you're an aspiring streamer or YouTuber, you'll want to check this out. You can stream your gameplay sessions directly to Twitch, right from your Xbox One. All you have to do is download the Twitch app, sign in, and select Broadcast.
This automatically "snaps" the Twitch app to the right side of your screen and lets you set up your stream by naming it and tweaking the settings. Once you're all set, just start broadcasting. 
8. Take a screenshot or record a video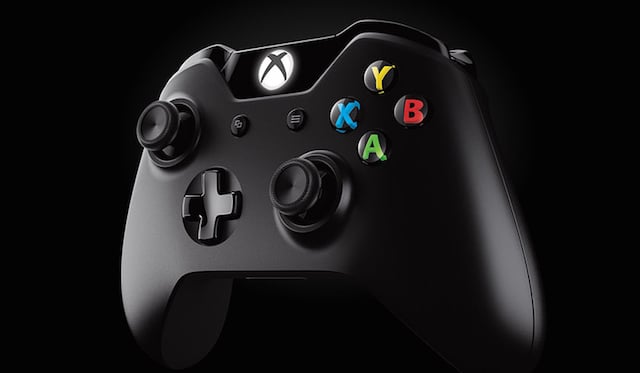 Many Xbox One games have jaw-dropping moments of beauty in them. Next time you see one you want to remember, take a screenshot. It's easy: Just double-tap the Xbox button and press Y.
If the gaming moment you just experienced would be better captured in video form, double-tap the Xbox button and press X. That saves a video of the last 30 seconds of gameplay.
9. Use an external hard drive for more space

The standard 500 GB hard drive many Xbox Ones come with these days doesn't go very far. Once you have a few games and videos installed, you'll find yourself either needing to delete things or add more space. Thanks to the Xbox One's ability to use an external hard drive, adding additional space is easy.
Just plug an external hard drive into one of the system's USB ports and wait for a prompt that says "Set up external storage?" Now select "Format storage device," and you're on your way. For more information, check out our article on how to add more storage to your Xbox One.
10. Hear game audio through headphones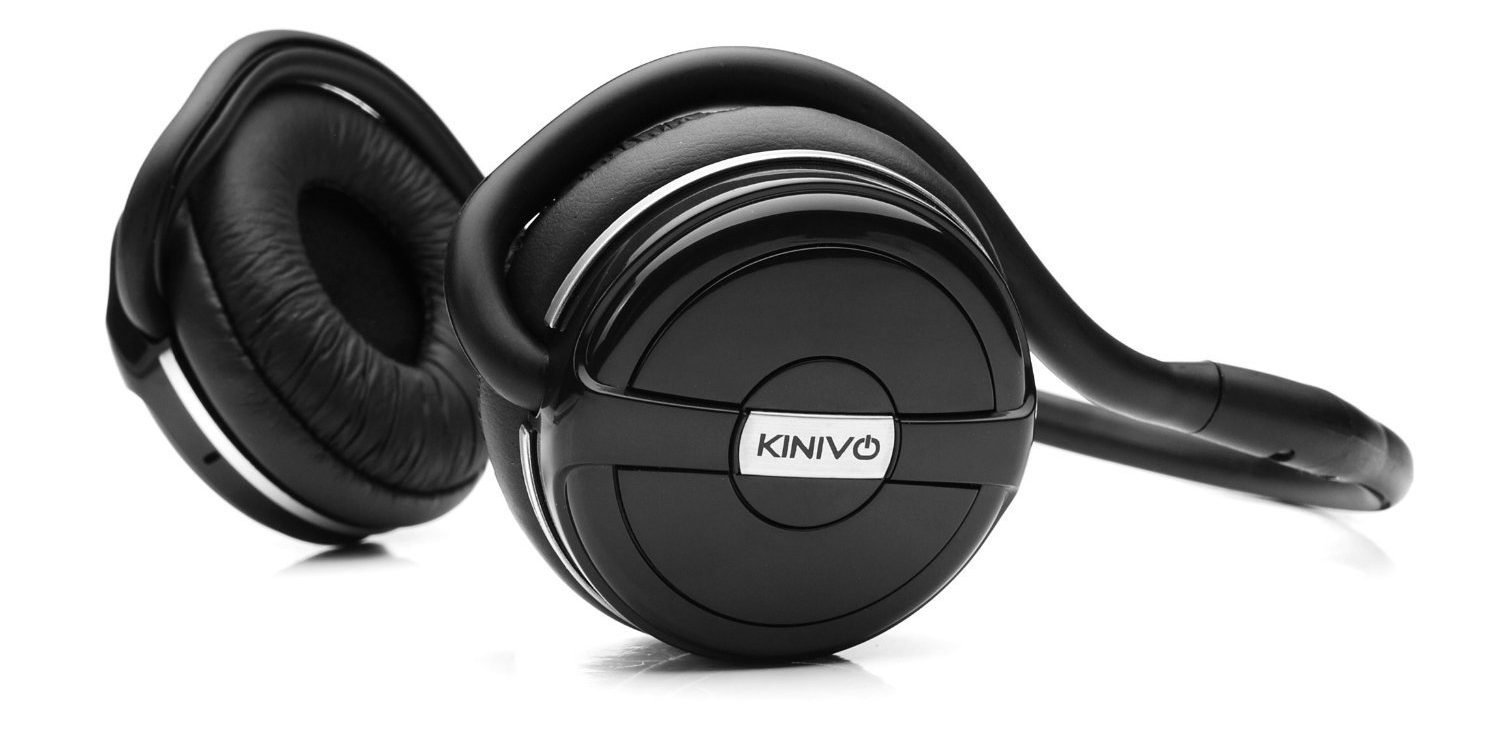 If you're playing a game and you don't want to bother other people in the room, you can make the game's audio come through headphones or earbuds plugged directly into the controller. Newer Xbox One controllers have a 3.5mm headphone jack built right into them that you can use for this purpose.
If you have an older controller, you can still do it by purchasing a headset adaptor. In either case, just plug in your favorite headphones, mute your TV, and you can listen to the audio from the game or app without bothering anyone.
Follow Chris on Twitter @_chrislreed
Check out The Cheat Sheet on Facebook!