Meghan Markle Didn't Get a Yoga Studio at Frogmore Cottage
Anyone who has watched a home renovation TV show or experienced one firsthand knows they don't always go as planned.

Budgets get bigger to accommodate unexpected roadblocks such as corroded pipes needing to be replaced or materials costing more than anticipated. Many times, unforeseen improvements must be made to make home more structurally sound.

Frogmore Cottage, the new home of Prince Harry and Meghan Markle, the Duke and Duchess of Sussex, is no exception.

No yoga studio at Frogmore Cottage for Meghan Markle

When Prince Harry and Markle were in the early stages of renovating their new home — a wedding present from Queen Elizabeth II — a yoga studio with what's called a "floating" or sprung wooden floor, were among the reported renovations. 

It was said the Duke and Duchess of Sussex would one day do yoga with their son, Archie Harrison Mountbatten-Windsor, at their in-home yoga studio when he got old enough.

But that's not going to be the case because the multi-million dollar renovations didn't include a yoga studio, according to People.

'Yoga is my thing,' Markle once said

The absence of a yoga studio comes as a bit of a surprise because of Markle's love for the practice.

"Yoga is my thing," she said in a past interview.

She revealed she started doing yoga as a young child.

"My mom [Doria Ragland] is a yoga instructor and I started doing mommy-and-me yoga with her when I was seven," she said.

"I was very resistant as a kid, but she said, 'Flower [Meghan Markle's nickname], you will find your practice — just give it time.' In college, I started doing it more regularly," she added.

The 37-year-old Duchess of Sussex has since kept up with her practice and uses it as a way to fight jet lag. As of late, she's reportedly been taking it easy on her fitness routine since giving birth to baby Archie on May 6, 2019.

Her reported favorite yoga poses include Warrior Two, Downward-Facing Dog, Bridge Pose, Thread The Needle, Supine Twist, and Corpse Pose.

Extensive renovations at Frogmore Cottage
Like we mentioned earlier, many renovations, especially with older homes, involve improvements to the structure. That's what happened with Markle and Prince Harry's Frogmore Cottage, which has been standing on the grounds of Windsor Castle since the mid-1800s. 

"A very large proportion of the ceiling beams and floor joists were defective and had to be replaced," a source told People.

Previously, Frogmore Cottage contained five small "dormitory-style units." Part of the renovation meant changing the dormitories into a single-family home. Along with that, other updates had to be made.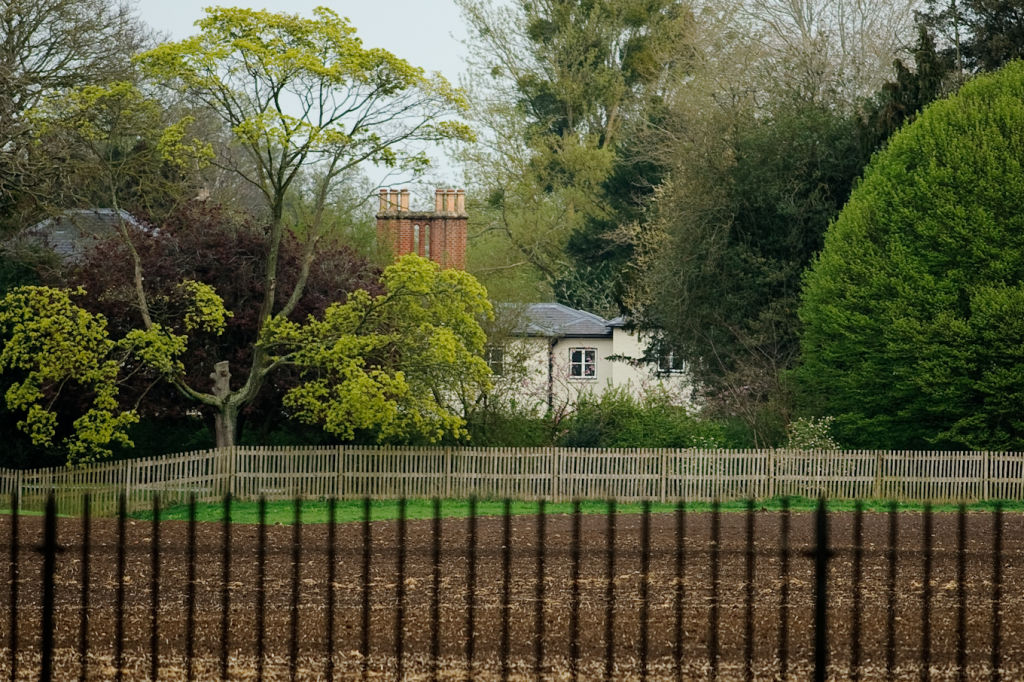 "The heating systems were outdated and inefficient and were not to the environmental standards that we would expect today," the source added.
Not only did the heating system require updates but the electrical system also needed a revamp.
"The electrical system also needed to be substantially replaced and rewired, even extending to the establishment of a separate upgraded electrical substation," according to the source. "And new gas and water mains had to be introduced to the property, replacing the five separate links that were there for the property before and were in a bad state of repair."
How long did the renovations to Frogmore Cottage take to complete?
"Overall, the works were conducted over a period of around six months," the source said.
Whether or not Queen Elizabeth II would've gifted Frogmore Cottage to her grandson and his new bride, the property would've been updated regardless, according to Sir Michael Stevens, Keeper of the Privy Purse.

"The property had not been the subject of work for some years and had already been earmarked for renovation in line with our responsibility to maintain the condition of the occupied Royal Palaces Estate," he told reporters at Buckingham Palace.

"The Sovereign Grant covered the work undertaken to turn the building into the official residence and home of the Duke and Duchess of Sussex and their new family. The building was returned to a single residence and outdated infrastructure was replaced to guarantee the long-term future of the property," Stevens added.

Find out how Markle and Prince Harry may be decorating Frogmore Cottage with a little help of Markle's now-deleted Instagram account.