You Can Still Watch New Marvel Spidey Adventures – On Disney Junior
Feeling bummed about the whole Sony/Marvel Spider-Man rift? The tug of war over the beloved character has led to statements from Sony and Marvel president Kevin Feige, as well as reassuring comments from Tom Holland. It might not be enough to assuage fan concerns about the future of Peter Parker on the big or small screen, but there are other avenues to see him.
One of them is through the new Marvel animated Spidey show on Disney. An announcement was made at this year's D23 Expo during the Marvel Animation & Family Entertainment panel on Friday.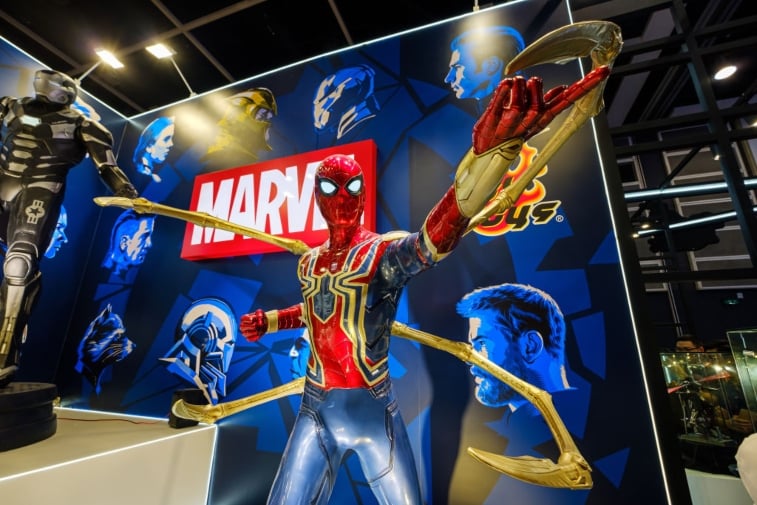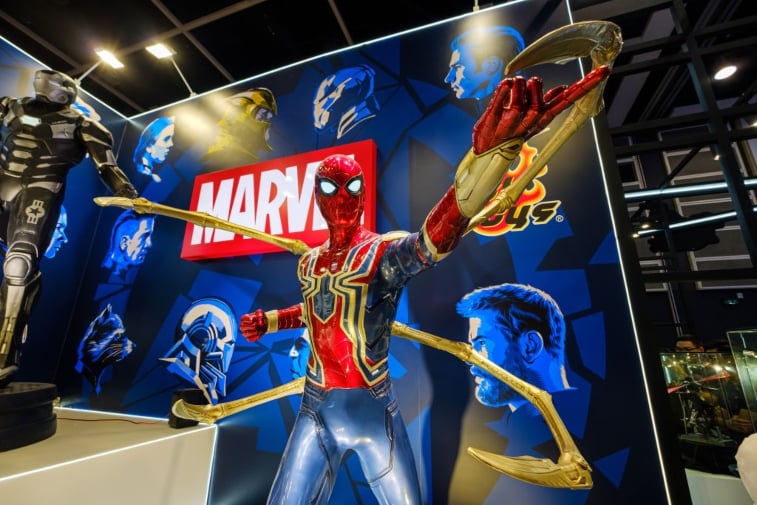 The show isn't about Spider-Man as you know him
Set to air on Disney Junior, the series is titled Marvel's Spidey and His Amazing Friends and is geared toward preschool audiences. It won't hit Disney Junior until 2021, but it's at least one new Spider-Man project on the docket after the Sony disagreement. According to Marvel, here's what the new series will be about:
"Our favorite neighborhood web-slinger is used to working solo, but now Peter Parker must discover what it takes to become a truly amazing super hero: being a spider friend who works well with others. Together with his friends Miles Morales and Gwen AKA Ghost-Spider, they will team up with heroes such as Hulk, Black Panther and Ms. Marvel, to defeat evil foes and learn that teamwork is the best way to save the day."
It will be first full-length Disney Junior series ever for Marvel
The team behind the program is excited about its creation and launch, with Marvel Animation's SVP Cort Lane stating,
"Everyone at Marvel is thrilled to launch our first preschool series on Disney Junior, the gold standard platform for the audience. We believe parents and kids will be excited about these stories filled with themes of friendship, cooperation, solving problems and using your abilities to help others."
Since you're really never too old for cartoons, there's no reason for Spidey fans to skip checking out the show, whether preschoolers are around to watch it with or not. The family-friendly series could be the perfect introduction for Marvel fans-to-be.
Behind the Spider-Man split with Sony and Marvel
If you're wondering how this new series is possible based on the "divorce" and custody rights over Spider-Man, it's because Sony has ownership over the character's film rights. In the past, Sony worked out arrangements so that the hero could appear in the Avengers films and the MCU Spider-Man movies led by Tom Holland.
Now, negotiations are said to be stalled but ongoing over which company—Disney or Sony—will get to make more Spidey films moving forward. Fans and critics of the split believe it all boils down to money, but it remains to be seen if Disney (Marvel's owner) will budge.
The timing of the announcement for Marvel's Spidey and His Amazing Friends seemed a little awkward to some, but as ScreenRant notes, it can give fans something to look forward to while the other Spider-Man disconnect is being ironed out. And with that, Tom Holland wants fans to know that "he loves you 3000!" Don't give up hope just yet.