You Probably Didn't Know These Celebrities Dated Royals
The world of Hollywood celebrities and royalty sometimes collide, and when they do romances can blossom. While most of us immediately think of Meghan Markle and Prince Harry as a prime example of stars and royals falling in love, the former Suits actress certainly isn't the first celeb to fall for a royal.
Here are a few other famous faces you probably didn't know dated members of royal families and one who like Markle, married a prince.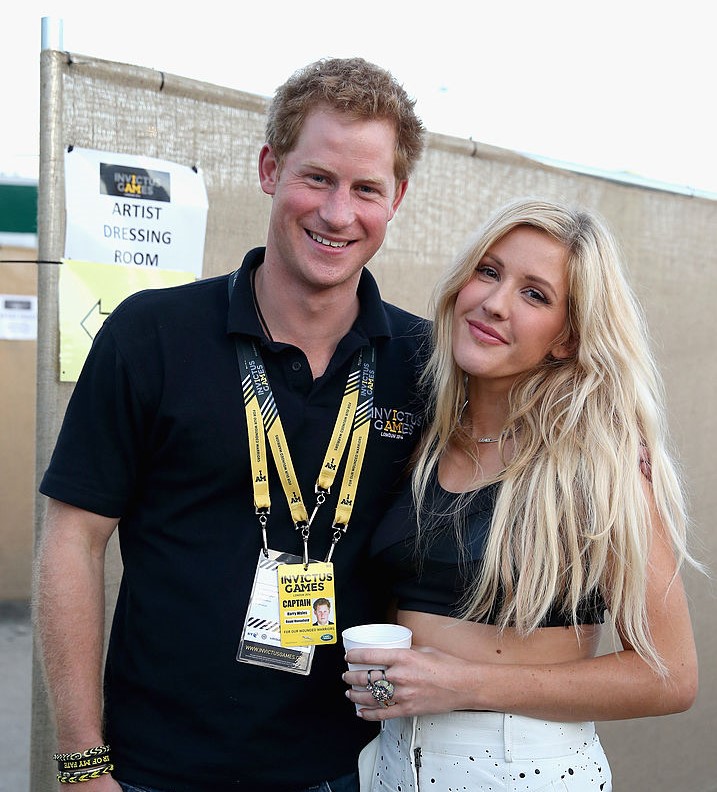 Ellie Goulding and Prince Harry
Pre-Meghan Markle, Prince Harry was linked to singer Ellie Goulding.
The two reportedly had a fling in 2016. When asked about being romantically involved with the British prince during an interview on Australia's The Project TV, Goulding turned beat red and was left squirming after the question.
One person who publicly admitted to being in a relationship with the royal is television presenter and former X-Factor host Caroline Flack. She said they decided to end things in 2009 due to all the media attention.
"To meet a prince is so unlikely, it would be weird not to acknowledge it. However, once the story got out, that was it. We had to stop seeing each other," Flack wrote in her autobiography Storm in a C Cup. "I was no longer Caroline Flack, TV presenter, I was Caroline Flack, Prince Harry's bit of rough."
The duke also dated another actress before he met his wife. From 2012 to 2014 Harry was with Cressida Bonas who appeared in a few films including Tulip Fever and The Bye Bye Man.
Naomi Campbell and Albert II, Prince of Monaco
For years, Monaco's Prince Albert was known as a playboy and he reportedly dated a quite few famous women including supermodel Naomi Campbell.
The duo gave us some memorable photos during their time together and remained friends as Campbell attended the prince's wedding to former Olympian Charlene Wittstock in 2011.
Rob Lowe and Princess Stéphanie of Monaco
Back in the '80s, Rob Lowe was in a relationship and even lived with Princess Stéphanie of Monaco, the singer-model daughter of Grace Kelly and Prince Rainier III.
The actor revealed in his autobiography Stories I Only Tell My Friends that he moved into the royal's Paris apartment one day after meeting and that their romance was all about lie-ins, vodka tonics, and clubbing.
Olivia Wilde and Prince Tao Ruspoli
Before Meghan Markle, we know that actresses Grace Kelly and Rita Hayward married princes but not many people are aware that Olivia Wilde also wed one.
Prior to meeting Saturday Night Live alum Jason Sudeikis, Wilde was a princess. The star was married to Italian prince Tao Ruspoli, whose family owns Rome's Palazzo Ruspoli and a castle in Vignanello, Italy.
They two tied the knot in 2003 but they didn't live happily ever after because in 2011 Wilde filed for divorce citing irreconcilable differences.
Check out Showbiz Cheat Sheet on Facebook!