You Probably Never Knew These Celebrities Went to Ivy League Schools
Stars aren't just pretty faces with acting skills. A lot of them are also super smart, as evidenced by the fact that so many have succeeded at Ivy League schools, some of the hardest colleges to get into in the U.S. Check out these celebrities who attended these elite schools.
1. Natalie Portman: Harvard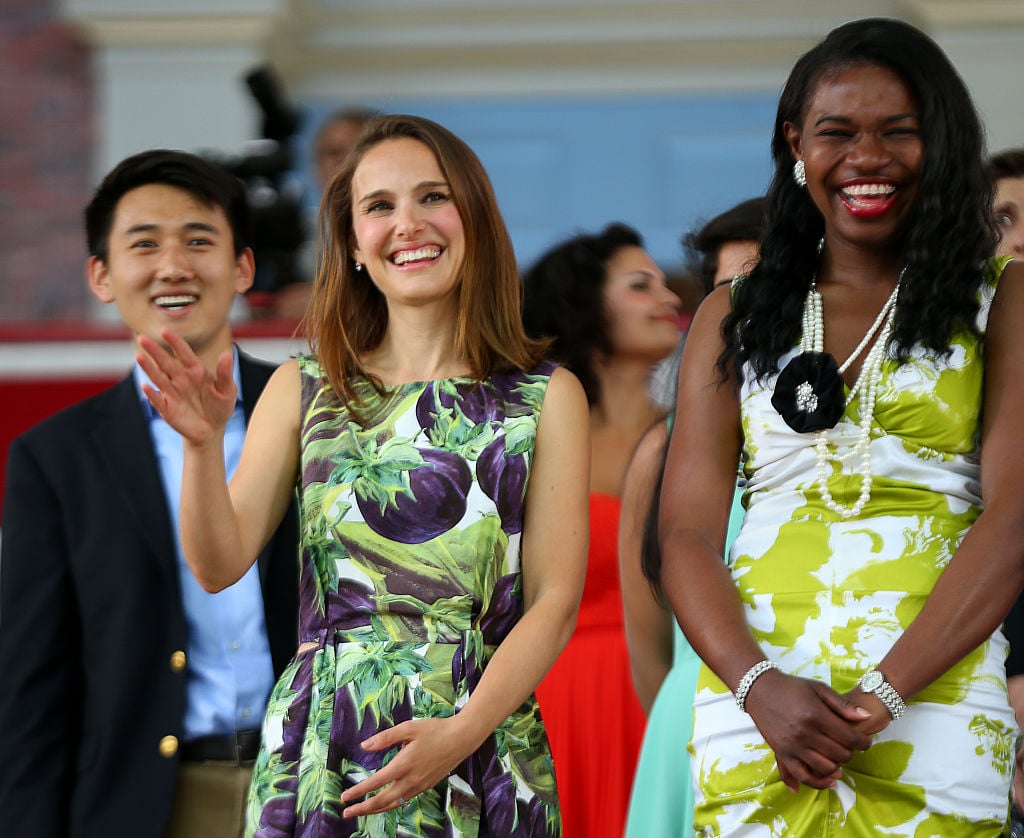 She's an actress, writer, and producer, but Natalie Portman is also a clinically trained psychologist. She graduated from Harvard in 2003 with a psychology degree. If you went there from 1999–2003 you may have met her under her given name, Natalie Hershlag. The Israeli-American actress appeared in Star Wars while completing high school and Harvard. She later took a few graduate courses and published articles in scientific journals.
Next: First school, then the "office"
2. John Krasinski: Brown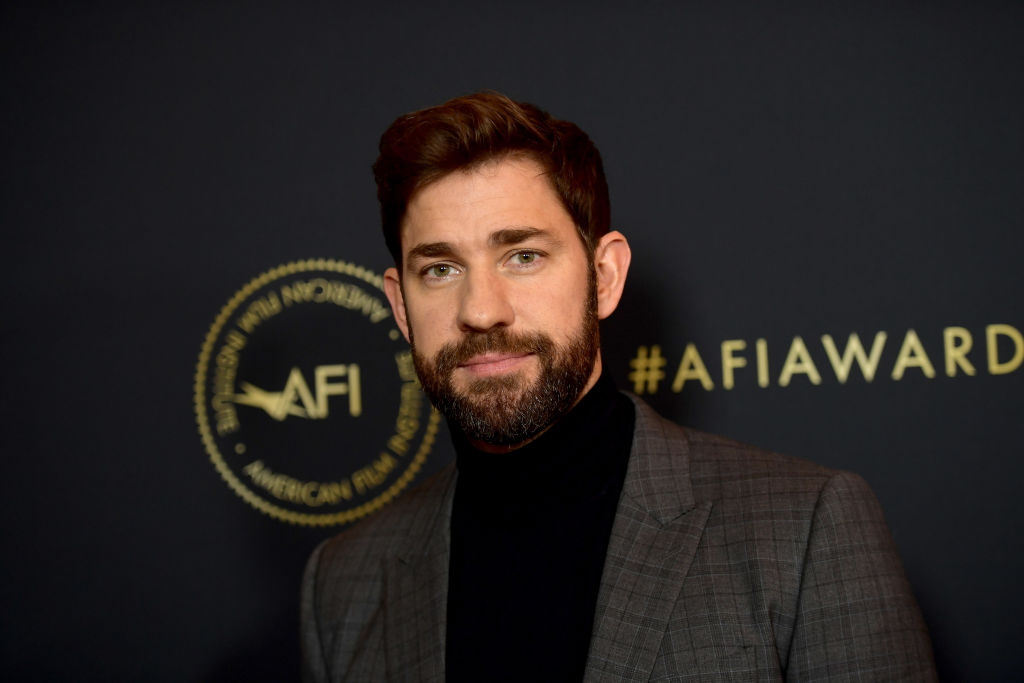 Like several of his The Office co-stars, John Krasinski (Jim Halpert in the series) is a graduate of Brown University. Before college, Krasinski taught English in Costa Rica. Then he studied theater at Brown and graduated with honors in 2001. While at Brown, he interned with Late Night With Conan O'Brien, where he appeared in some sketches.
Next: An articulate leader of the #MeToo movement.
3. Ashley Judd: Harvard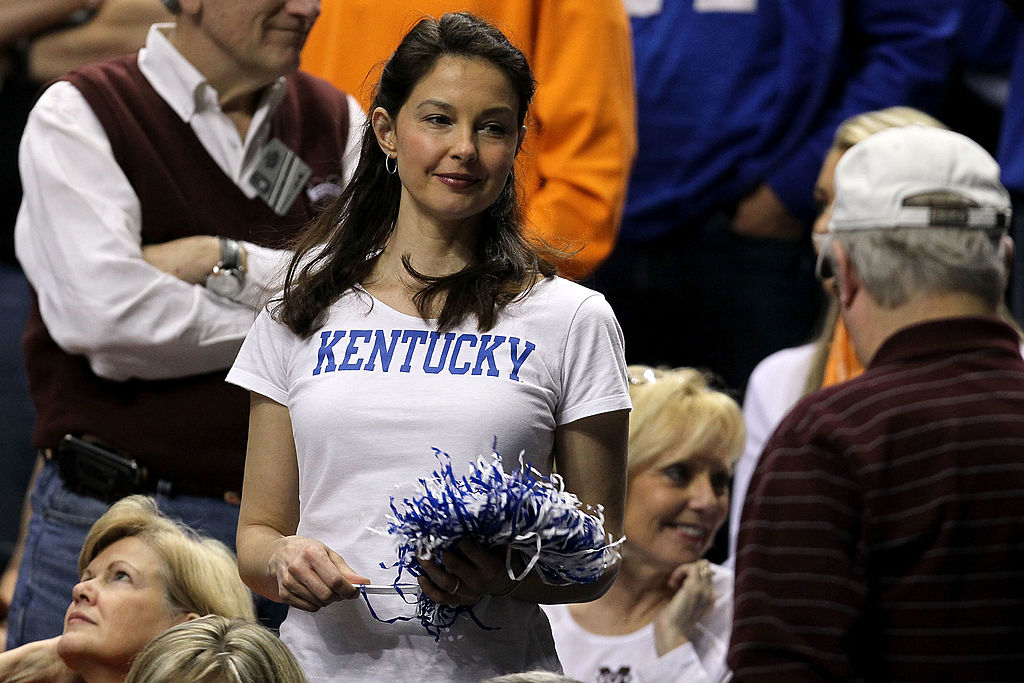 In 2007, Ashley Judd received a French degree from the University of Kentucky. Then, she earned a Master's of Public Administration at Harvard in 2010. The Double Jeopardy star is currently pursuing a Ph.D. in Public Policy from the University of California, Berkeley. As a voice of the #MeToo movement, Judd is putting her education to good use.
Next: His 360-degree view changed news forever.
4. Anderson Cooper: Yale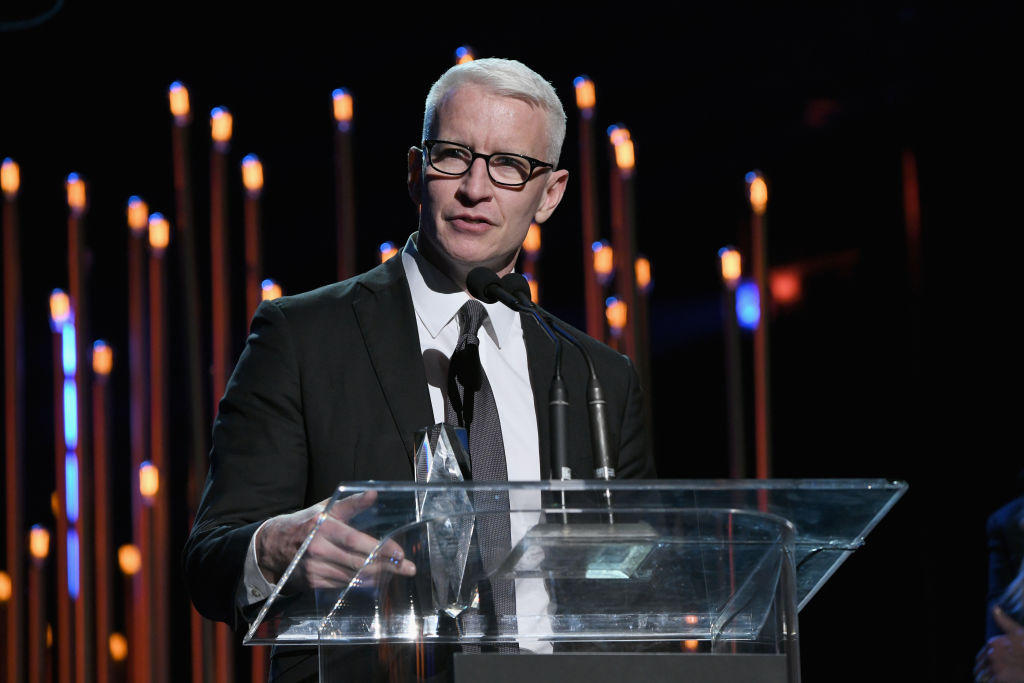 It isn't a big leap to believe this anchorman attended an elite university, but his focus may surprise you. In 1989, Cooper graduated from Yale with a degree in Political Science. The Anderson Cooper 360° anchor interned with the CIA while at Yale and then spent years doing fieldwork for news organizations before landing at CNN.
Next: This star returned to her alma mater to give a commencement speech.
5. Mindy Kaling: Dartmouth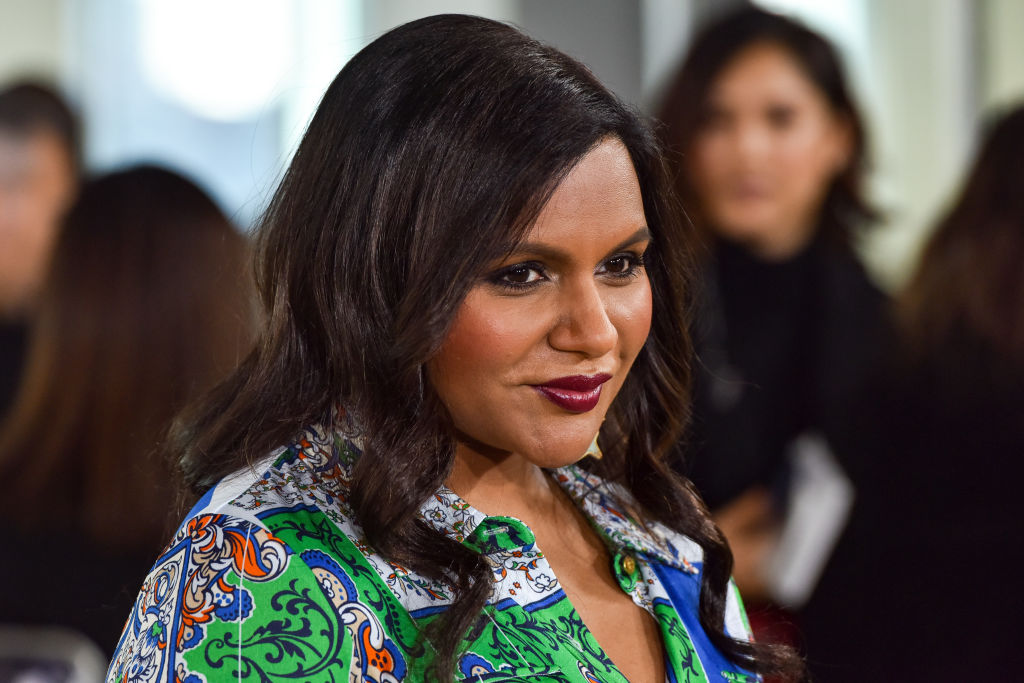 Mindy Kaling is hilarious on-screen and proves she's also a talented writer with her two New York Times bestselling books. The Ocean's 8 star earned a degree in playwriting from Dartmouth in 2001. She returned to her alma mater to deliver the Dartmouth commencement address in 2018, which is definitely worth listening to.
Next: The truth is out there for this Princeton grad.
6. David Duchovny: Princeton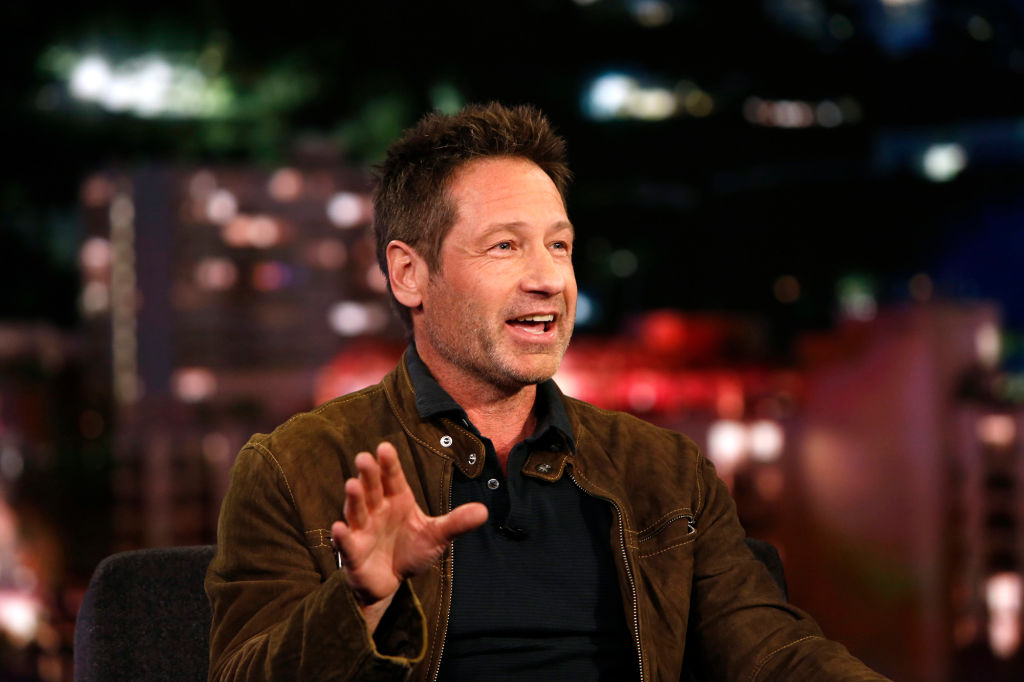 David Duchovny earned his undergrad degree from Princeton in 1982. The X-Files star was known for focusing more on basketball than anything else. He was working on a Ph.D. in English from Yale and taking acting classes on the side when The X Files cast him. Then, he decided to transition from grad student to full-time actor.
Next: She went to college to escape fame.
7. Jodie Foster: Yale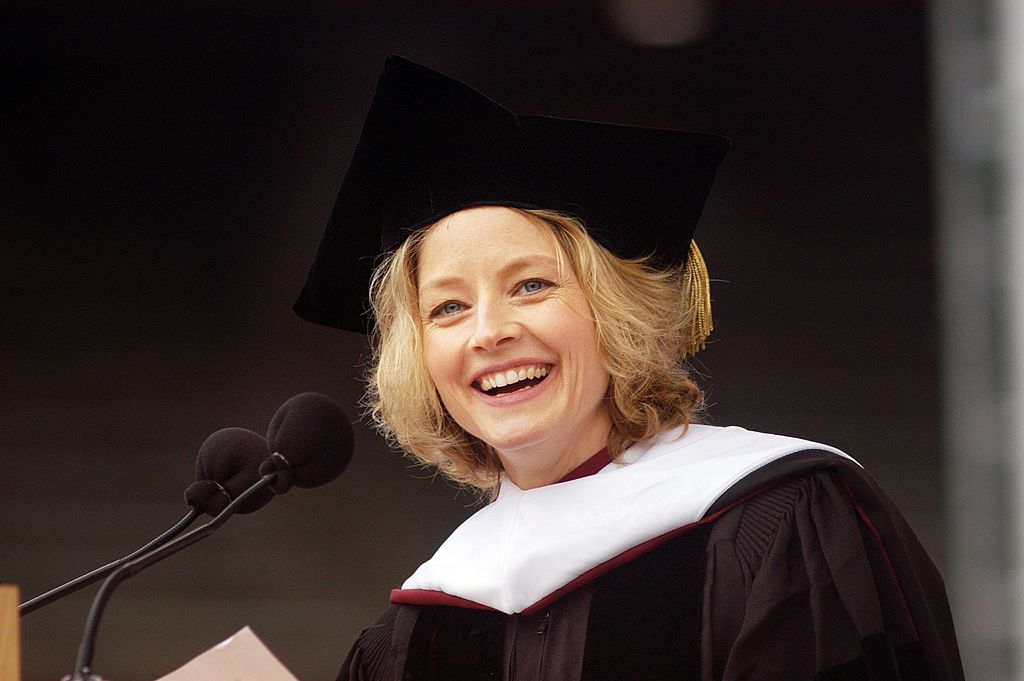 Jodie Foster was just 12 when she had her breakout role in Taxi Driver (1976). She attended college to gain a sense of anonymity and chose Yale to study literature. That dream of normalcy was shattered when an obsessed fan tried to assassinate President Ronald Regan in 1981, saying he did so to impress Jodie Foster. She graduated from Yale in 1985.
Next: Here come the men in black …
8. Tommy Lee Jones: Harvard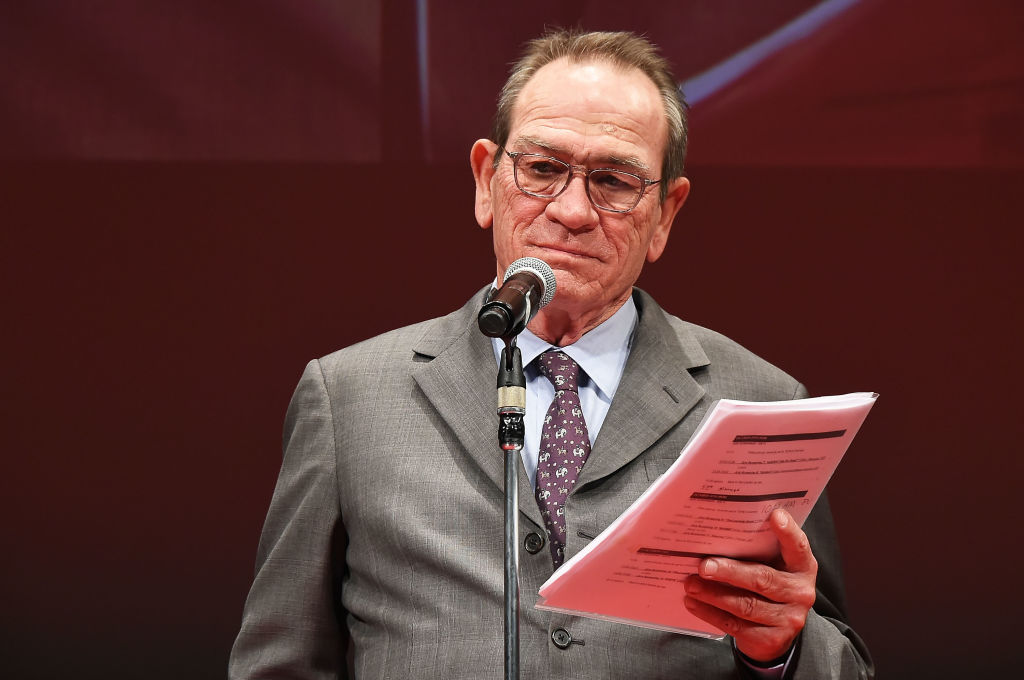 Long before he was a man in black, Tommy Lee Jones was a Harvard student. He attended the college on a needs scholarship and roomed with Al Gore. Jones played offensive guard on the university's 1968 football team, a notable group that tied with Yale in the Harvard vs. Yale's last-minute 16-point comeback. Jones majored in English and graduated in 1969.
Next: Her experience at Yale ended before she graduated.
9. Claire Danes: Yale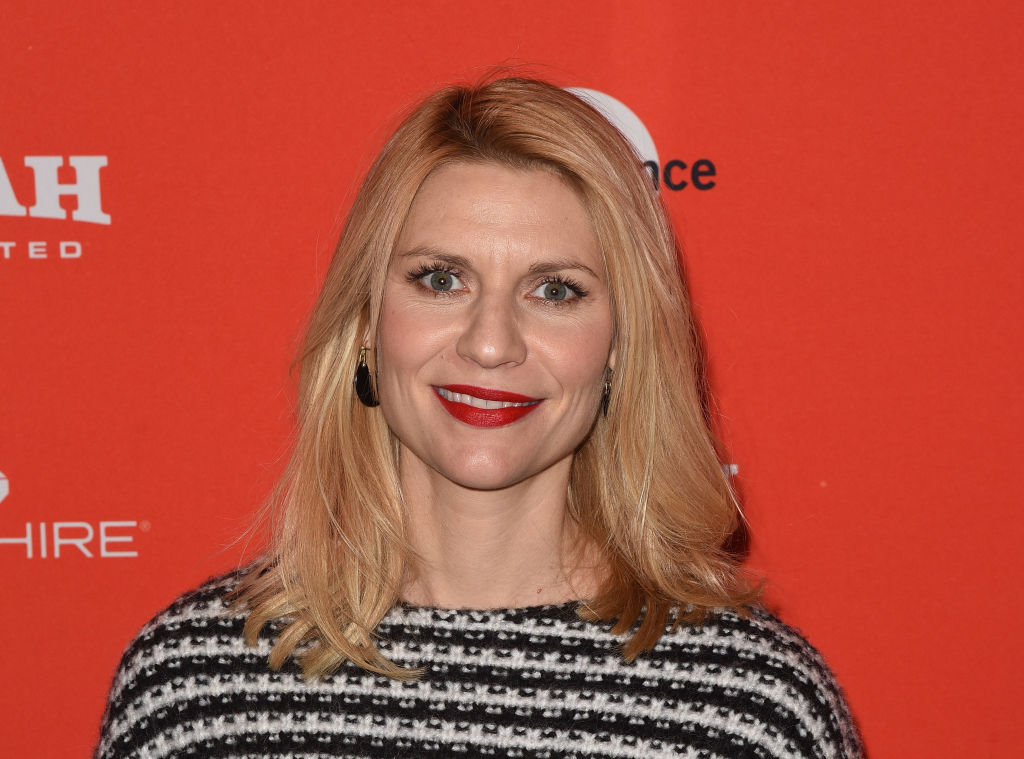 We're sure the My So-Called Life actress got into Yale with her smarts alone, but having a recommendation letter from famous director Oliver Stone didn't hurt Claire Danes' chances. In 1998, she enrolled to study psychology, hoping to take a break from acting and find herself. However, the call of a film career was too strong and Danes dropped out before graduating.
Next: Speaking of which …
10. B.J. Novak: Harvard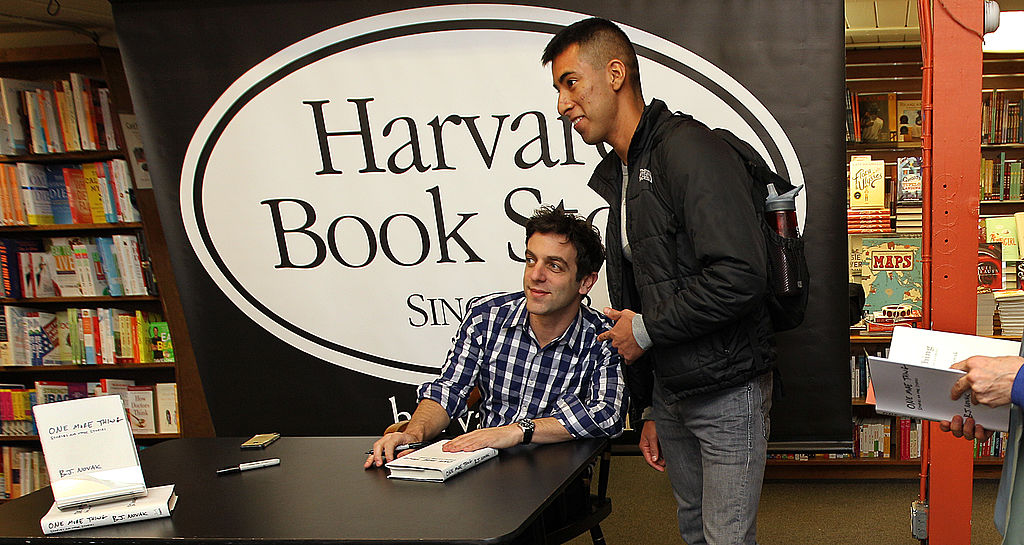 Ok, there's definitely a connection between The Office and Ivy League schools. (Maybe that's an idea for another sitcom!) Krasinski's former high-school classmate, B.J. Novak, graduated from Harvard in 2001. He majored in English and Spanish and was a member of the Harvard Lampoon. His honor's thesis was about the film adaptations of Shakespeare's Hamlet.
Next: Legend has it he was a smart high-schooler.
11. John Legend: University of Pennsylvania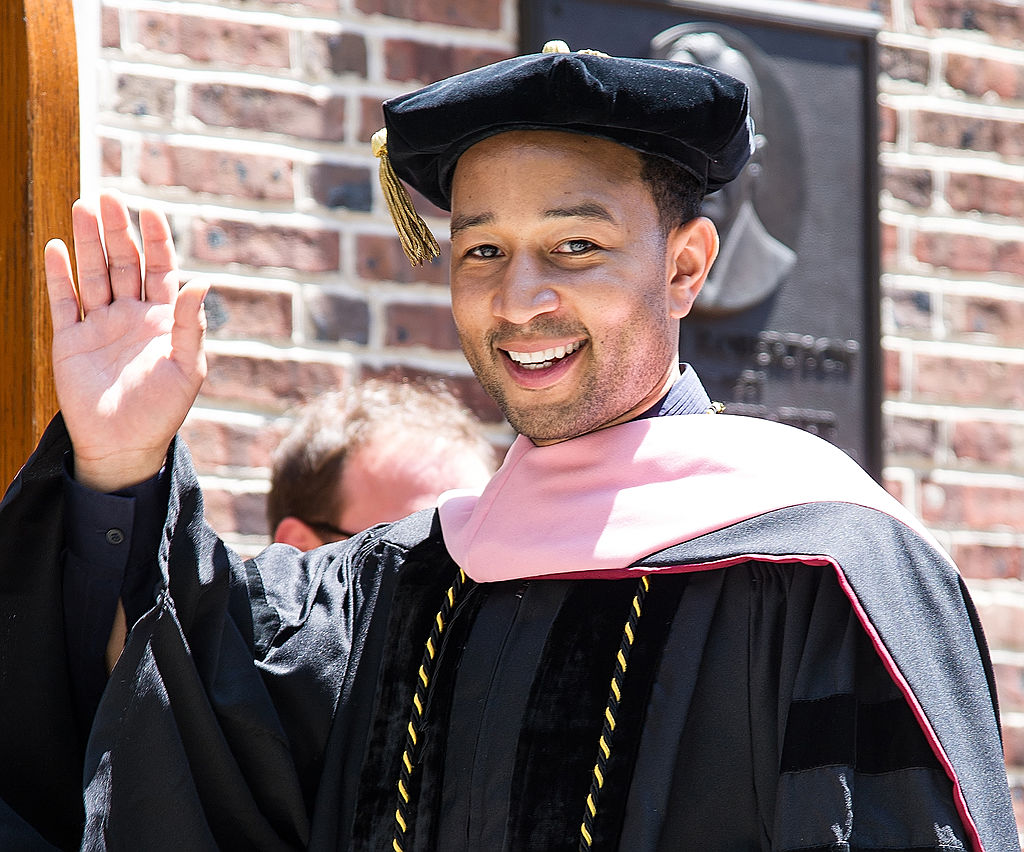 Born John Roger Stephens, John Legend was homeschooled and graduated high school earlier than his peers. The singer had several scholarship offers from top schools, including Georgetown University, Morehouse College, and Harvard University. The "All of Me" singer settled on the University of Pennsylvania and attended when he was just 16 years old. He graduated when he was only 20 years old with a degree in English and an emphasis in African American literature.
Next: It's a miracle!
12. Ellie Kemper: Princeton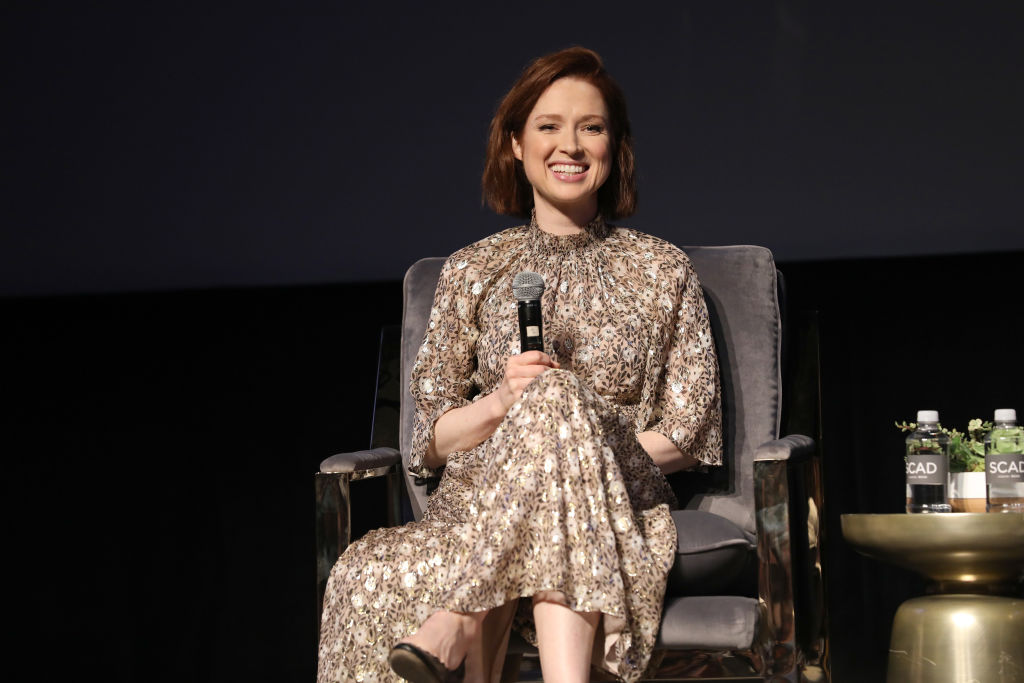 It's no miracle that Ellie Kemper, star of The Unbreakable Kimmy Schmidt and The Office, went to an Ivy League school. She graduated from Princeton University with a degree in English in 2002. While there, she was part of the school's improv comedy troupe, the field hockey team, and a musical comedy group called the Princeton Triangle Club.
Next: Parks and Rec wouldn't be the same without her.
13. Rashida Jones: Harvard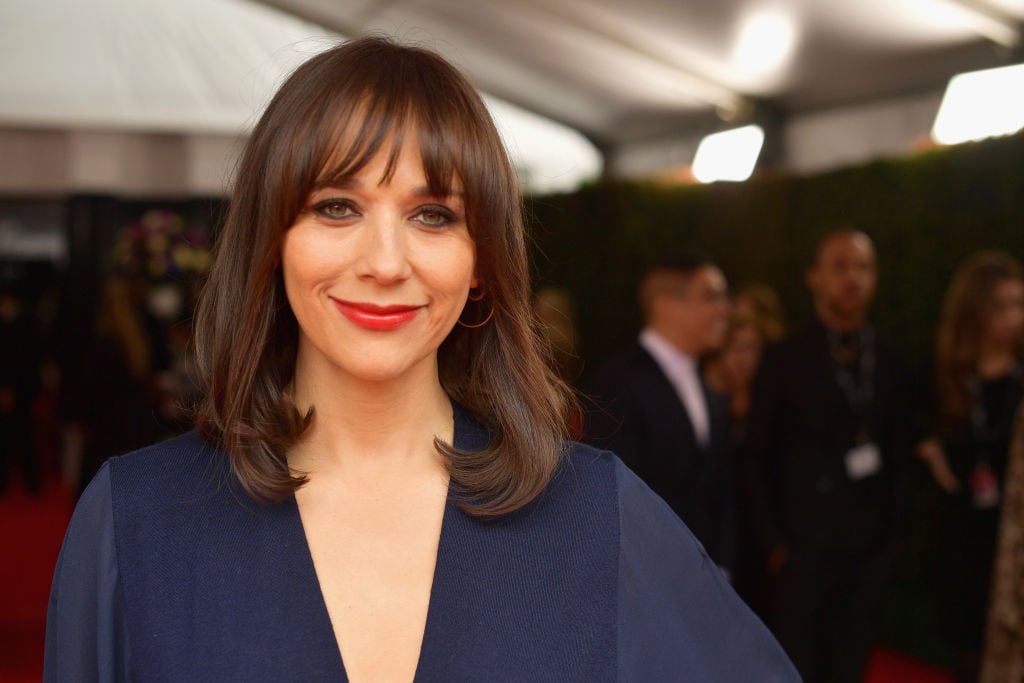 We sense a pattern of funny women and Ivy League schools. Rashida Jones, who played a salesperson and brief love interest of Jim Halpert on The Office, later won awards for her role as Ann Perkins in Parks and Rec. The daughter of Quincy Jones, she studied religion, philosophy, and acting at Harvard and graduated in 1997. In 2016, Jones returned to Harvard to give a speech for the school's annual Class Day celebration.
Next: A (late-night) star is born.
14. Conan O'Brien: Harvard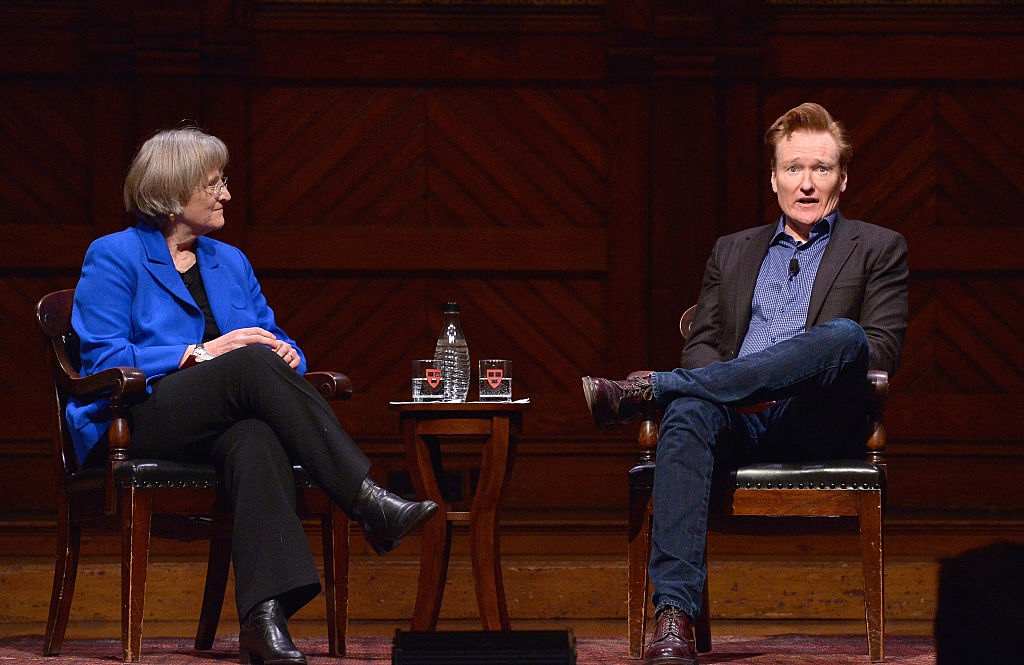 The late-night funnyman graduated from Harvard with a degree in American History in 1985. Conan O'Brien was a prankster while at Harvard, but he was also dedicated to his studies. O'Brien was elected president of the school's parody magazine, The Harvard Lampoon, twice while he was there (an extremely rare honor). The experience writing comedy likely helped him with his future career as a host and comedian.
Next: From environmental policy to Who's Line is it Anyway?
15. Aisha Taylor: Dartmouth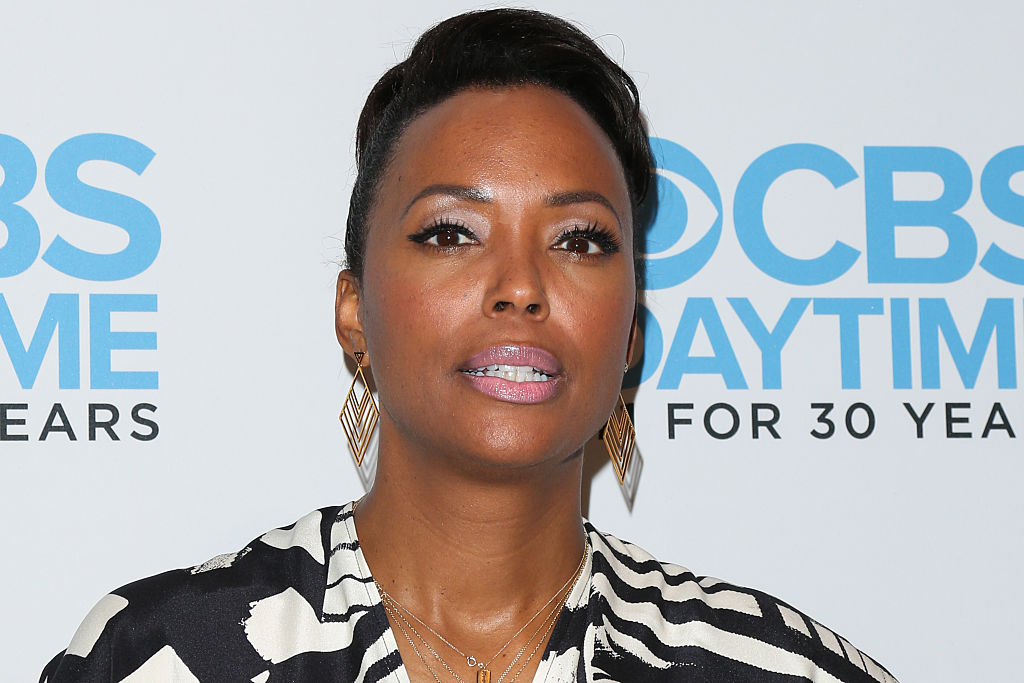 Aisha Taylor is a woman of many talents. She's a comedian, talk show host, actress, and director. She also graduated from Dartmouth in 1992 with a degree in Environmental Policy. Taylor had always liked performing but considered it more of a hobby than a profession. She didn't start pursuing performing until after she graduated.