['You' Review]: Season 2 Sucks You In and Is Even More Disturbing; Three Episode Roundup
You Season 2 premiered on Netflix the day after Christmas. Its highly anticipated sophomore season did not disappoint so far and has a lot of the charm and wit of the first season. The show has good pacing and uses its new location in Los Angeles very well. Love, Joe's new love interest is delightful and very different from Beck. While her name might make things a bit confusing, the attraction Joe feels for her is understandable. 
The first three episodes do a great job of reintroducing the audience to Joe and his story, but also moving right along with the drama and new characters. Of course, SPOILERS ahead for You.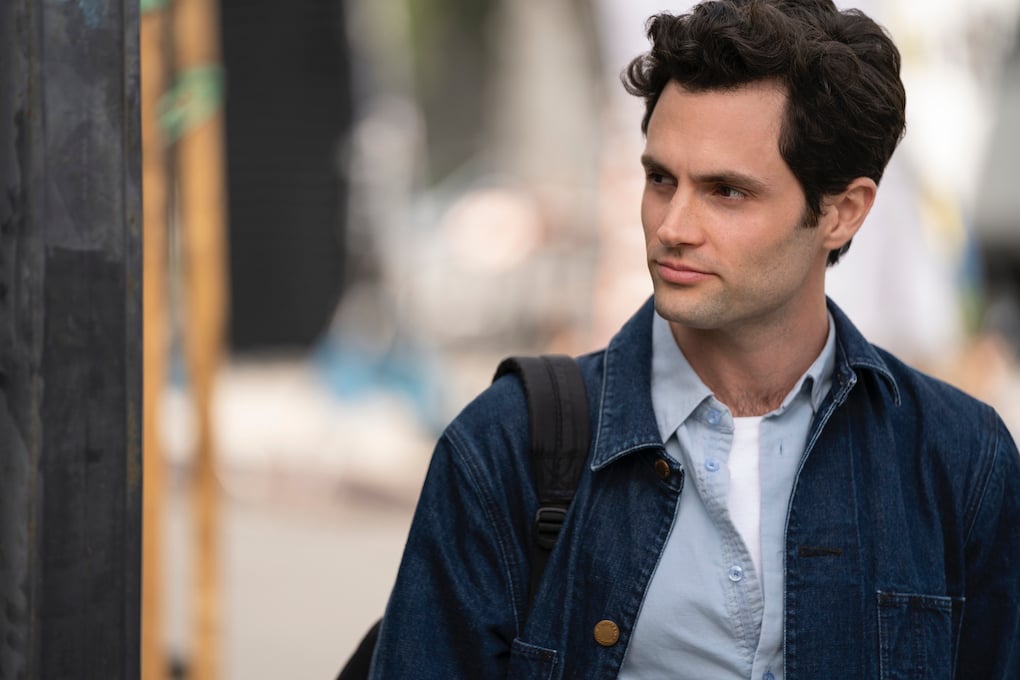 Los Angeles plays a big part in the story
You was a hit with its first season. Even though the show didn't find its footing on Lifetime, as soon as it started streaming on Netflix, all of social media was hooked. Twitter couldn't get enough of this show. It's probably because there was a bit of an ethical dilemma involved while watching: Should you find Joe (Penn Badley) hot or dreamy when he was actually a killer and stalker?
Regardless of your thoughts on Joe, the first season was riveting, and the new season starts off just the same. The action is picking up, but by the end of Episode 3, Joe and Love are at a high-point and seem to be heading towards a serious relationship. Joe is in with her twin brother, Forty, and his captive Will is doing pretty well in his storage locker. 
That's probably where Season 2 thrives so much, so far. The new locale of Los Angeles not only gives new scenery, but it also drives the story. Social media played a major role in Season 1, and where Joe was able to find a bunch of intel on Beck. Here, sunny California is the epicenter of Instagram users and influencer culture. It plays into Joe's perceptions, and the characters too. 
The new characters bring fresh life to the show and Love is so different from Beck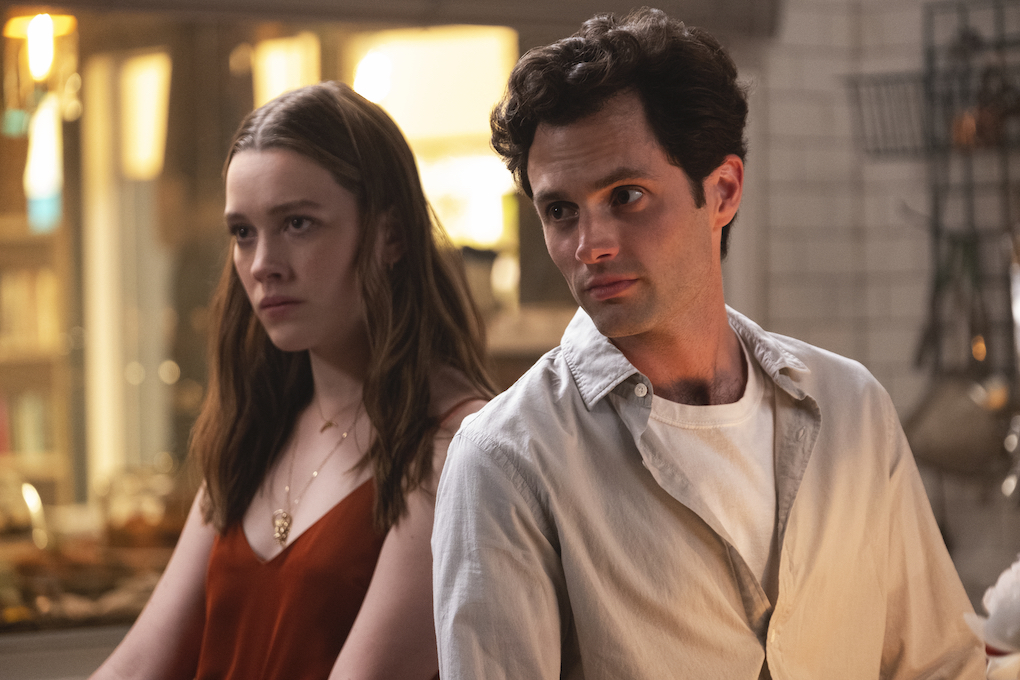 Love Quinn is played by The Haunting of Hill House's Victoria Pedretti and it is nearly perfect casting. Her role of Nell was dark and striking and had viewers begging for more. And now, as Love, they're getting that. She is a far cry from Beck, which is refreshing and draws Joe (and viewers) in fast. 
Beck was always looking for validation and was pretty insecure with who she was and what she was doing. She had her own problems, sure, but she was easily swayed by powerful friends like Peach. On the contrary, Love is confident in herself and what she loves (no pun intended). She is kind and volunteers often, despite growing up rich. She is a chef and very forward with her feelings. Love is not afraid to shy away from Joe (Will to her) and actually pursues him, whereas he had to go to great lengths to even get noticed by Beck. 
Forty (James Scully) is interesting and very troubled. And Delilah (Carmela Zumbado) seems like a great one to watch. But the other breakout newcomer is Jenna Ortega as Ellie, Delilah's sister. You might notice her from Jane The Virgin or Stuck in The Middle on Disney Channel, but she really takes on the role of hardened teen really well. She's already gotten herself in some tricky scenarios so far, so expect her story to more-directly affect Joe than Paco's. 
There's still so much mystery and 'WTF' moments
If you've read the book Hidden Bodies by Caroline Kepnes, which this season is based on then you have a leg up on everyone else. But if you're going in blind to what's to come, then there are a lot of good surprises for you. Joe is dastardly, yet again, but makes you think he's turned a new leaf at the start. However, he truly hasn't and instead has a telescope in his apartment to spy on Love from afar, among other things. 
Not only that, but he loses a finger, abducts a guy, and butchers another all in the first three episodes. If you thought Joe was done with murder and aggression, you'd be wrong. He says he'd never hurt Love, but a Beck-sized something makes you think that's not true. 
The show continues its tradition of not turning Joe off too much for viewers
As stated above, Badgley is so good at still managing to make you root for him. Or, at the very least, not be overly repulsed. On top of that, Joe does a lot of really sweet things for Love and says all the correct words too. On the outside, he's an ideal lover, but the audience knows he's one fight away from axing Love, too. It's a tough line to walk on, and fans can't decide whether it's okay to swoon or not. 
Regardless, Joe (Will in LA), uses his charm and unassuming quiet-guy persona to divert suspicions. Even though he dismembered a guy in his work's kitchen, he's sweeping Love off her feet not long after. The show doesn't have a dull moment and it'll be exciting to see how this ends.