'You' Season 2 Returns to Netflix for the Holidays
Thriller fans have breathlessly awaited the return of You on Netflix, wondering where anti-hero Joe Goldberg will strike next.
You star, Penn Badgley just dropped the cryptic teaser to Twitter. "Ready for a fresh start. You S2 December 26." Fans only get a glimpse of Goldberg leering at the camera as the teaser reveals that fans must wait until the day after Christmas to quench their thirst.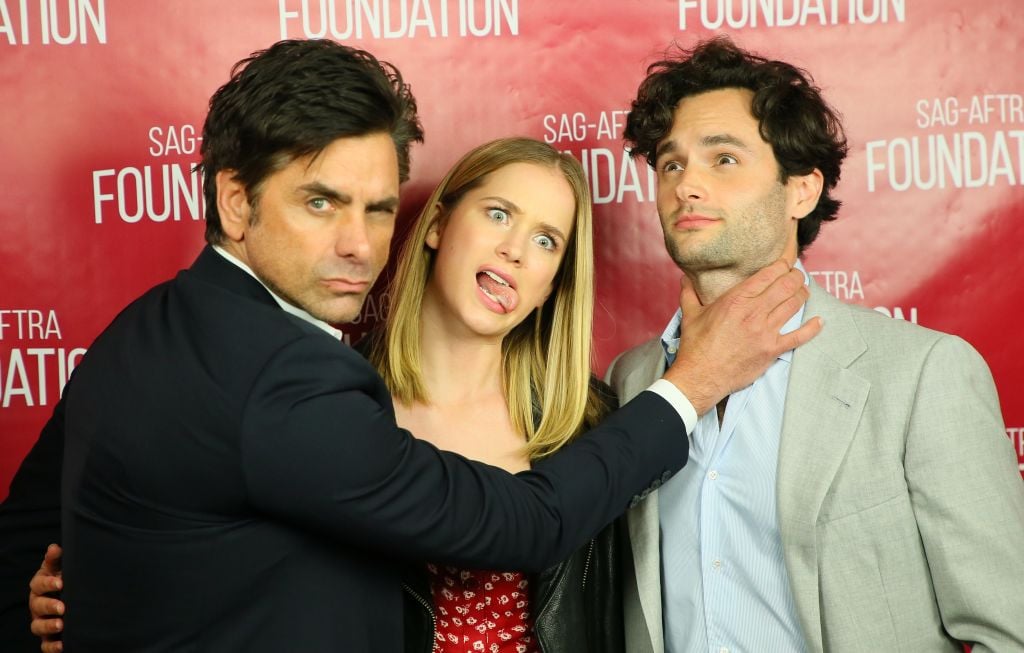 Of course, Badgley's tweet lit up brighter than a Christmas tree. Within moments of his share, thousands liked the teaser and a flood of people commented. Clearly, people can't get enough of the cold-blooded killer with the Dan Humphrey vibe.
Details of 'You' season 2 thus far
While Netflix is keeping most of the fun close to the vest, a few details have emerged about what season two will entail. In addition to the drop date of December 26, 2019, What's on Netflix revealed Goldberg will fall in love again.
"Joe Goldberg having murdered the former love of his life Guinevere Beck has fled New York for pastures new in the city of Los Angeles," according to the site. "It's not long before Joe finds his new obsession in aspiring chef and health guru Love Quinn. But with Joe's past constantly looking over his shoulder how can he hide his troubled past from his new flame? The bodies left behind in New York won't stay hidden forever, but will exploits in New York follow him all the way to California?"
But what about Goldberg's ex, Candace Stone? Viewers believed she too met her demise at Goldberg's hands. But then she shows up at the very last minute, very much alive. A showrunner for You told US Weely this season is going to be even darker. "I would say that season 2 of You, kind of, doubles down on some of the stuff that you might come to expect."
Season 2 is packed with episodes too
According to the show's IMDb, viewers can massively binge on season two. While titles for all 10 episodes have not been revealed, viewers will likely be treated to 10, 60-minute segments.
Badgley reprises his role as Goldberg, plus fans will get to know the mysterious Candace Stone (Ambyr Childers). Goldberg's new love interest, Love Quinn is portrayed by Victoria Pendetti. Netflix fans likely recall Pendetti's groundbreaking performance as Nell Crain in The Haunting of Hill House. Pendetti is also confirmed for The Haunting of Hill House, season two, slated to launch on Netflix in 2020. Another familiar face from Netflix to the cast of You is Charlie Barnett from Russian Doll. Barnett plays Gabe, but it is not yet clear his role in You.
Also, What's On Netflix shared that season two is based on the second book, "Hidden Bodies" that was the inspiration behind You. This is where "Joe attempts to run away from his past after the murder of Guinevere Beck and previous trauma from his life."