From 'Today' to 'Good Morning America': The Crazy Behind-the-Scenes Drama Going On at These Morning Shows
You wouldn't expect morning shows to be a place for so much drama, but lately, it seems like nobody can get along. We might be seeing their friendly demeanor on screen, but in the wake of sexual misconduct allegations, co-host feuds, and backstage bullying, it's clearly not as friendly of a work environment as they let on.
From Today to Morning Joe to Good Morning America, you won't believe the crazy drama going on at these morning shows.
1. Dealing with the aftermath of Matt Lauer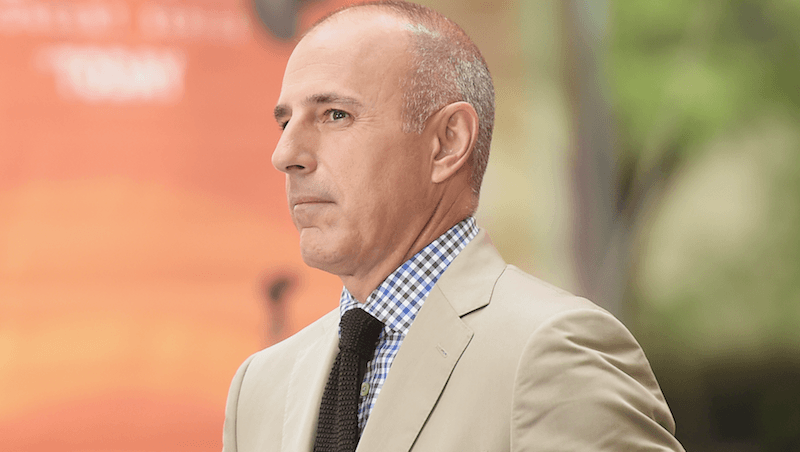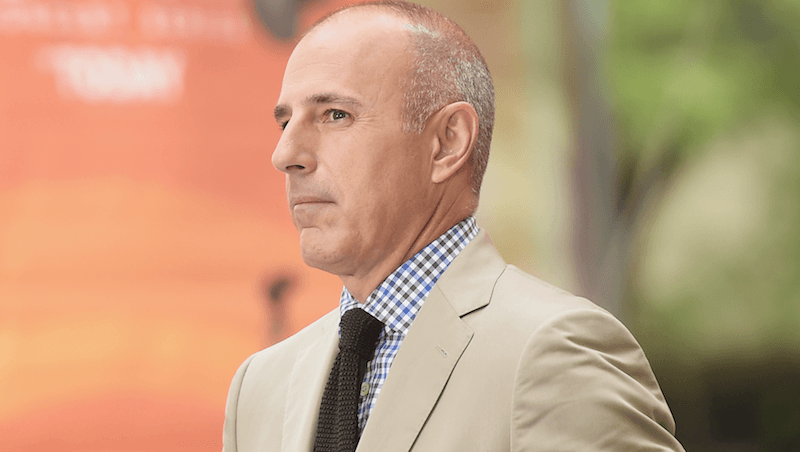 NBC may have removed all traces of Matt Lauer from Today, but his sexual misconduct allegations have left a permanent mark on the network. In November 2017, Lauer was fired for his alleged behavior toward female coworkers, including sexting, exposing himself, and gifting a sex toy to a coworker.
According to Variety, sources claim Lauer's inappropriate behavior was well-known by Today employees for some time. However, it took until the aftermath of Harvey Weinstein's sexual misconduct allegations for victims to feel brave enough to speak up.
Next: She threw shade at her own co-host.
2. Kelly Ripa takes an on-air dig at Ryan Seacrest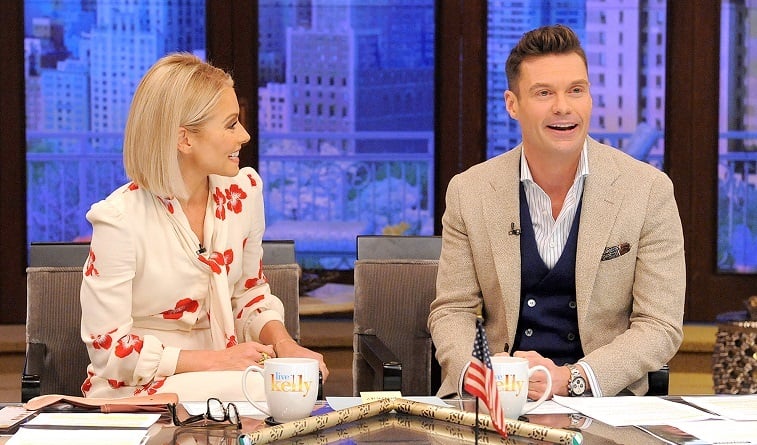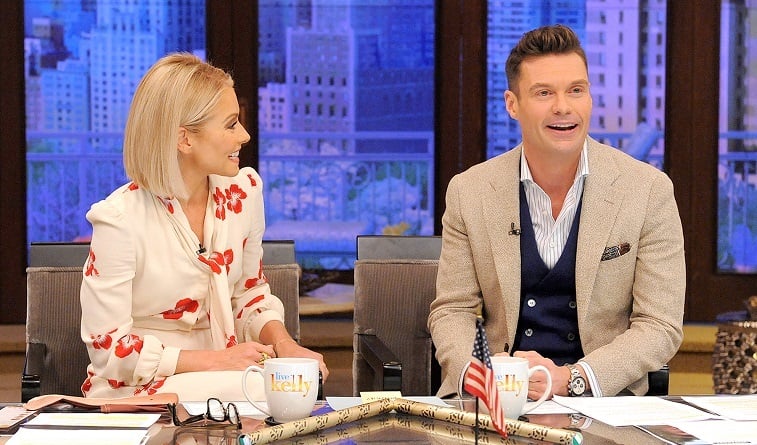 Kelly Ripa may have thrown shade at Ryan Seacrest while live on-air during Live with Kelly and Ryan. Following a discussion about a "treadmill day" for their show, Ripa asked Seacrest, "What is going on? Something pretty major is happening … Do you want me to put your shoes back on for you? I'm a mom, I can do that."
Seemingly unsure how to reply, Seacrest put his shoes on himself after asking, "You don't mind, do you?"
It seems Ripa was potentially referencing the sexual allegations against Seacrest, made by his former American Idol stylist, Suzie Hardy. Seacrest has been accused of pushing Hardy's head toward his privates while she was tying his shoes, among other actions.
Seacrest has called her claims "reckless allegations," and an E! investigation concluded there was "insufficient evidence" to back up the accusations.
Next: His replacement was a controversial choice for some.
3. Don Nash gets replaced by Libby Leist on Today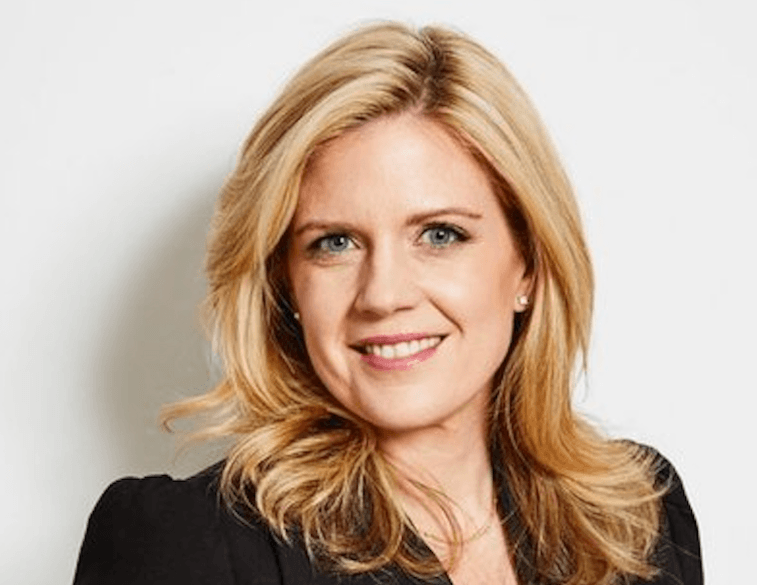 From Lauer to Don Nash, Today has seen its fair share of replacements. Nash, who had worked for the morning show for 30 years and is friends with Lauer, served as executive producer until Savannah Guthrie reportedly pushed him out. 
Not only this, but Guthrie had Nash replaced by Libby Leist — who she happens to be best friends with. Insiders saw this as a power move on Guthrie's part, which would ensure she'd have "someone at the top looking out for her."
Many assumed co-executive producer Tom Mazzarelli would have been the obvious choice, which reportedly left staffers "puzzled." Leist, however, "is an incredibly accomplished and talented producer." An insider explained, "For anyone to suggest that NBC would entrust her with the reins of its morning show that brings in over half a billion dollars a year because she's 'besties' with the anchor makes zero sense and smacks of sexism."
Next: She felt betrayed by her own network.
4. Megyn Kelly gets passed over for the 2018 Winter Olympics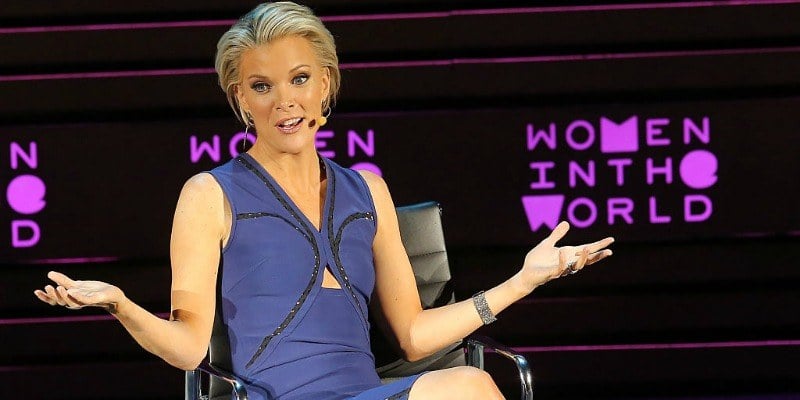 With Lauer's ousting came a few additional changes to Today. Considering Lauer would have normally been the go-to for covering special events, they had to find someone new to cover the 2018 Winter Olympics. 
Megyn Kelly, the host of Today's third-hour show, assumed it would be her time to shine. However, NBC opted for former Today host, Katie Couric — and Kelly was not happy.
This all comes after Kelly already insisted in her NBC contract that "she could not be forced to do special events," but she apparently didn't mean she'd never want to do them. More than anything, she's upset over the principle of the network "[calling] its biggest star out of retirement," instead of asking her.
Next: She's also made insensitive comments about her own co-hosts.
5. Kelly has made some insensitive comments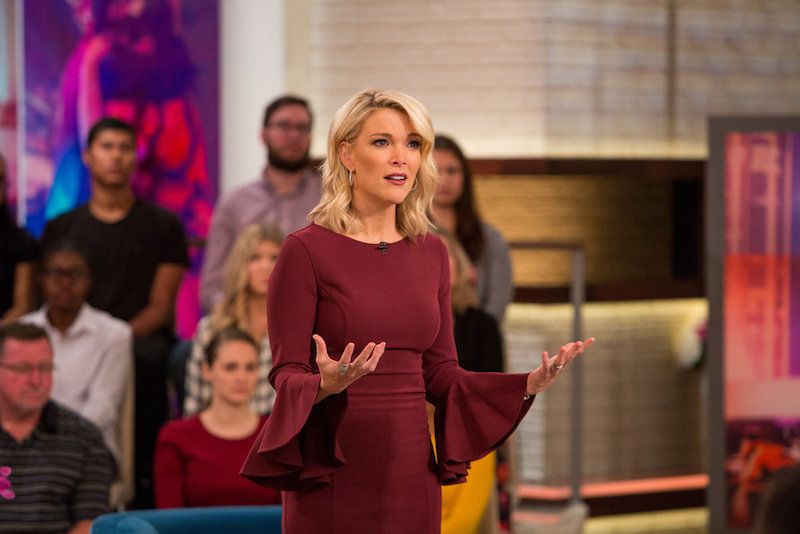 Kelly has even stirred up drama by making insensitive comments to her fellow Today hosts. Live on air, Kelly said to Hoda Kotb, "We talked recently about how, 10 years ago, your life was very different. You were going through a dark period." She asked, "Do you take a moment on a day like this to stop and think, 'Holy moly'?"
Kelly was referring to Kotb's battle with cancer, which she's undergone surgery for. According to Page Six, "Everybody in the control room gasped when Megyn brought up Hoda's 'dark period,' because many viewers likely won't know exactly what she was referring to. That comment was awkward, mean-spirited. It really stung."
Next: She seems to be getting on everyone's bad side.
6. Kelly also got on Jane Fonda's bad side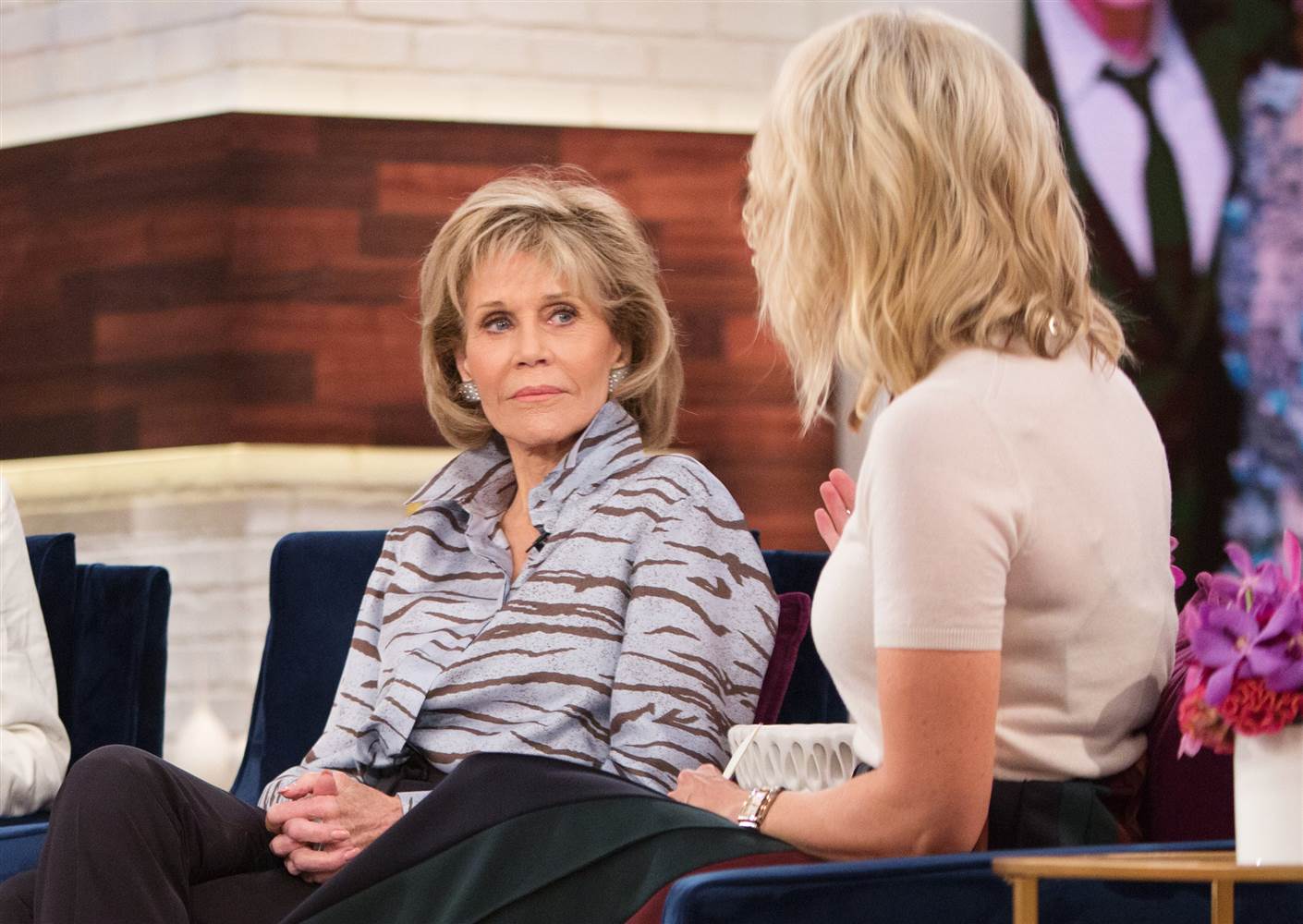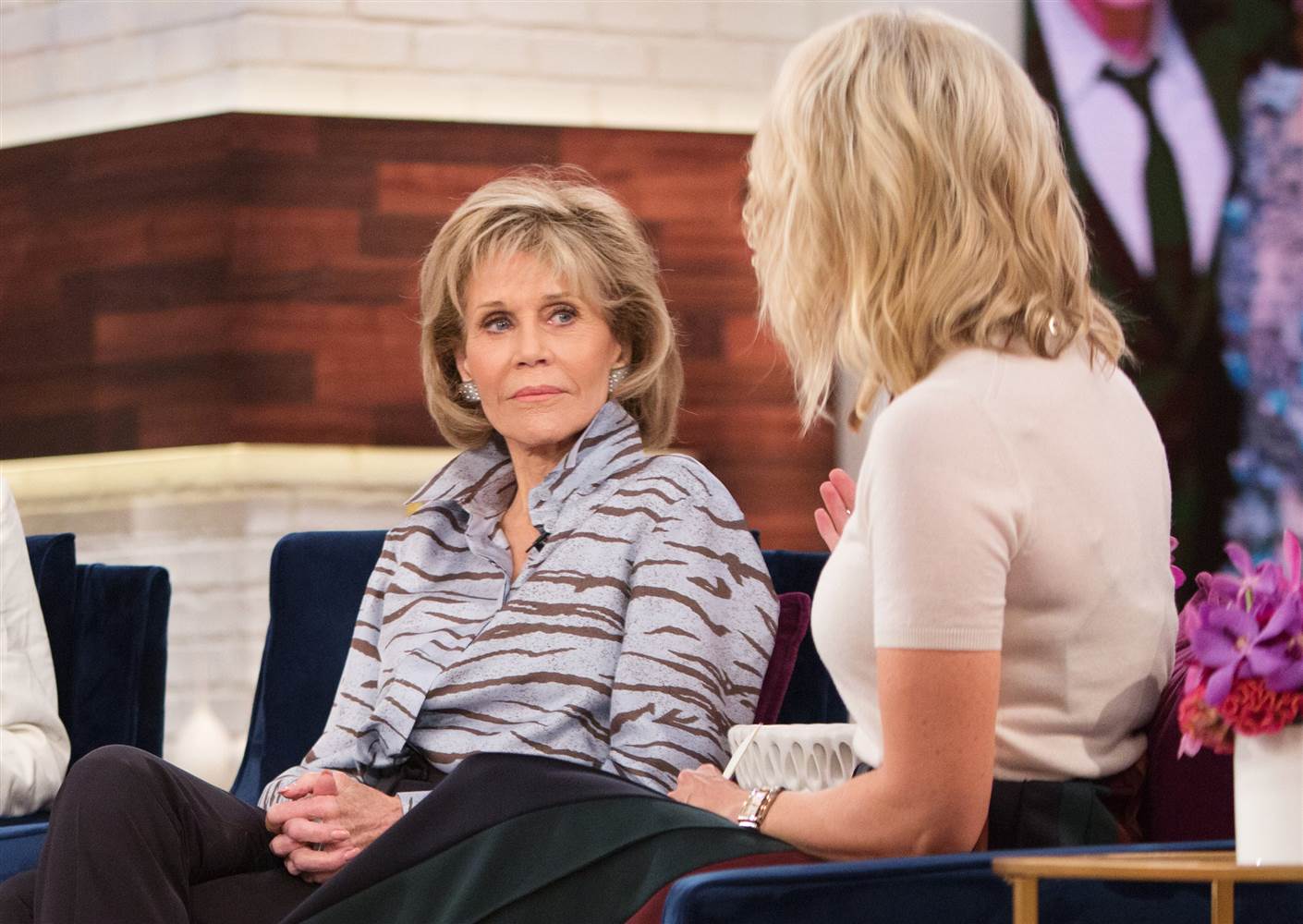 It seems like Kelly really has a knack for getting on everyone's bad side. During a September 2017 interview with the legendary Jane Fonda, Kelly brought up the actress' plastic surgery out of the blue. Fonda was not eager to entertain Kelly's question, and simply asked, "We really want to talk about that now?"
Fonda, along with her Grace and Frankie co-star, Lily Tomlin, since sat down with Guthrie and Kotb on Today. When Kotb asked Fonda and Tomlin how long they'd known each other, Fonda responded, "Fifty years — a long time." Tomlin joked, "I think before your first face-lift!" Fonda then took a jab by asking, "Who are you? Megyn Kelly?"
Next: This morning show took on the president.
7. Morning Joe vs. Donald Trump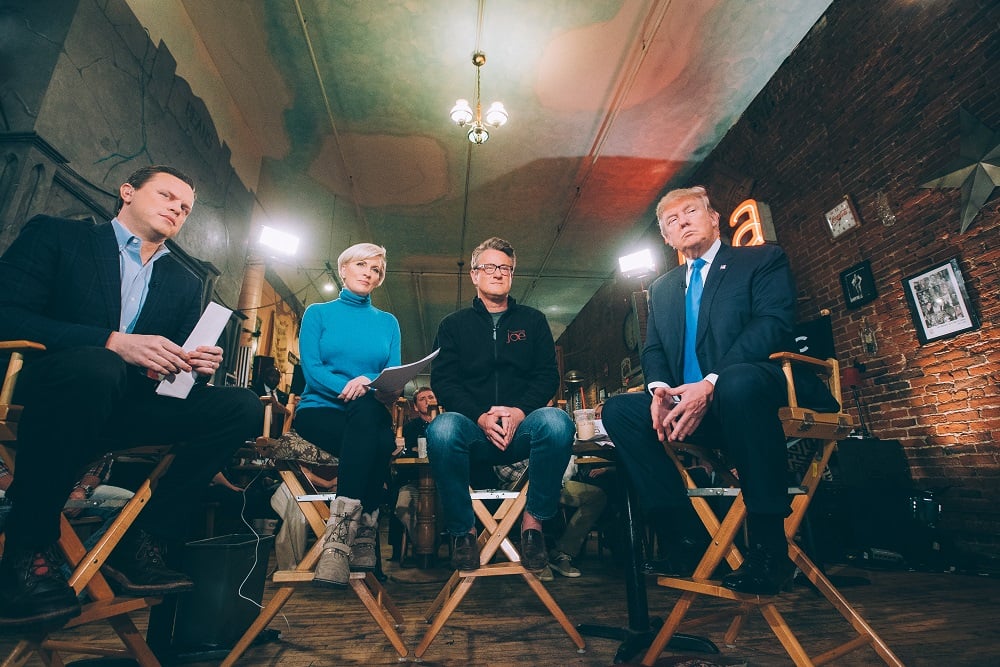 If a morning show speaks out against Donald Trump, you better believe the president of the United States will voice his frustrations about it on Twitter. In June 2017, Trump tweeted about Mika Brzezinski and Joe Scarborough, "I heard poorly rated @Morning_Joe speaks badly of me (don't watch anymore)."
He continued, "Then how come low I.Q. Crazy Mika, along with Psycho Joe, came…to Mar-a-Lago 3 nights in a row around New Year's Eve, and insisted on joining me. She was bleeding badly from a face-lift. I said no!"
Brzezinski claimed Trump's comments didn't bother her personally, but she and Scarborough postponed a vacation in order to respond publicly. On their show, Brzezinski explained that her bigger concern was "what it meant for the United States."
Next: They can't seem to keep a consistent lineup of hosts.
8. The View continuing its revolving door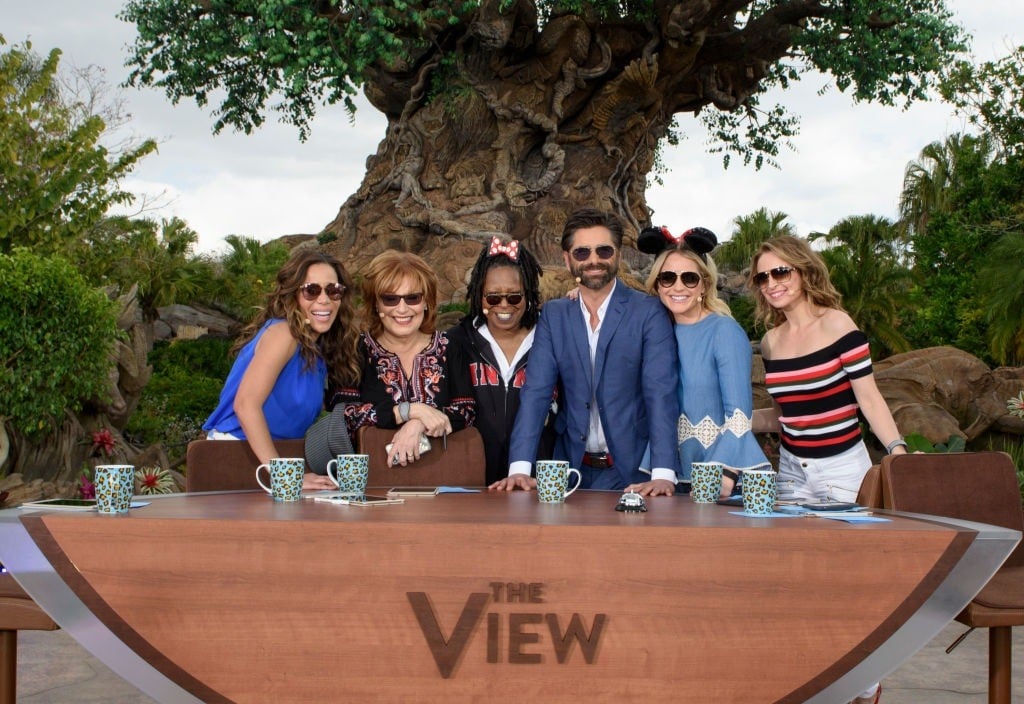 Morning show The View doesn't exactly have the best reputation for its retention of hosts. In September 2017, Jedediah Bila was one of many hosts who decided to leave the show — but the reasoning remains a mystery.
According to Page Six, a source claimed that "the staff was upset with how the conservative host handled the show's interview with Hillary Clinton," while others have attested that she left on her own accord. Either way, Meghan McCain quickly stepped in to fill her role.
Next: Anchors haven't been happy with ABC for this reason.
9. ABC giving Michael Strahan special treatment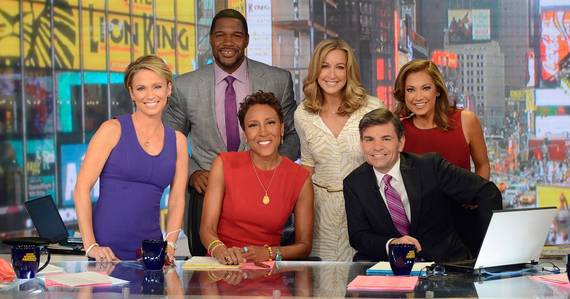 Good Morning America has seen tensions rising among its anchors. According to Page Six, Michael Strahan has received preferential treatment from ABC, and it's left fellow hosts feeling underappreciated.
An insider explained, "They roll out the carpet for [Strahan] while seasoned talent is treated like dirt. He's been given a lot of opportunity, flexibility, when the others who have been working there longer don't get that kind of treatment."
One person in particular who feels her "role has been minimized" thanks to Strahan is pop anchor Lara Spencer. According to a source, "There's not a lot of love between the two. They know how to put it on for the cameras, but he's doing a lot of what Lara should be doing [on the show] and she's not happy. She's the pop person."
Next: He wouldn't cut his vacation short for this tragedy.
10. Strahan's refusal to cover Hurricane Harvey
Strahan wasn't doing his reputation any favors by refusing to return from his Greek yacht vacation in order to cover Hurricane Harvey. A source claimed, "ABC is really upset with him."
However, Good Morning America senior executive producer Michael Corn told Page Six, "[Strahan] was very clear he wanted to be part of the coverage, and we decided the best plan was for him to lead the charge covering the recovery."
Either way, Robin Roberts was on vacation, too, but she cut hers short in order to do her job in the wake of the natural disaster.
Next: She's taking extra caution after Strahan left her show.
11. Ripa really doesn't want a repeat of what happened with Strahan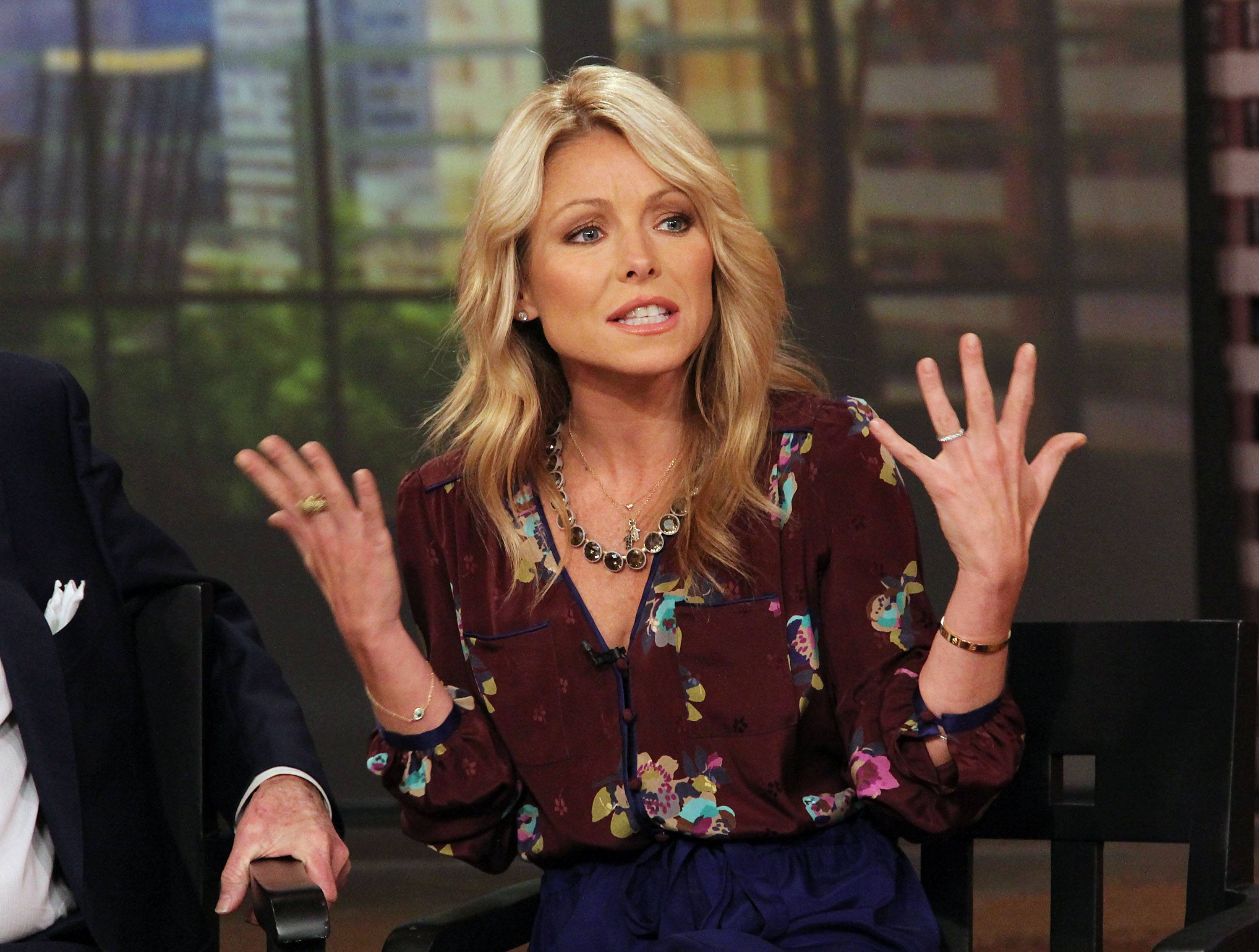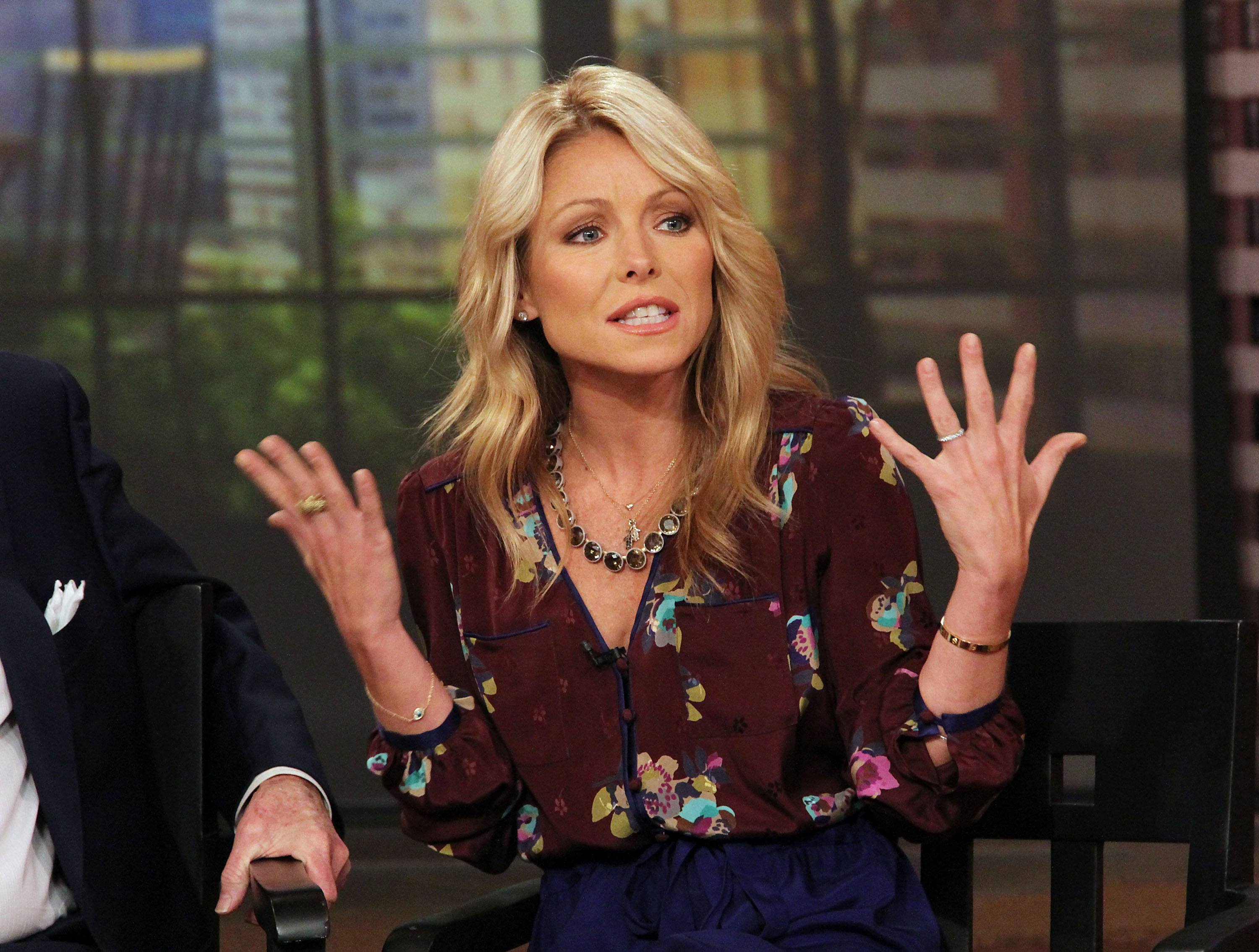 Ripa may not have been too pleased to learn about the revival of American Idol — and we can understand why. She already had to deal with losing Strahan as her co-host on Live, and now that Seacrest will be devoting time to Idol after taking over Strahan's position, she's voiced her concerns.
A source told Page Six, "[Ripa] doesn't want a repeat of what happened with Strahan." Considering Idol and Live are both on ABC, we're sure they're doing what's necessary to keep Ripa happy.
Next: She'd really do whatever it takes to keep him around.
12. Seacrest's canceled Good Morning America appearance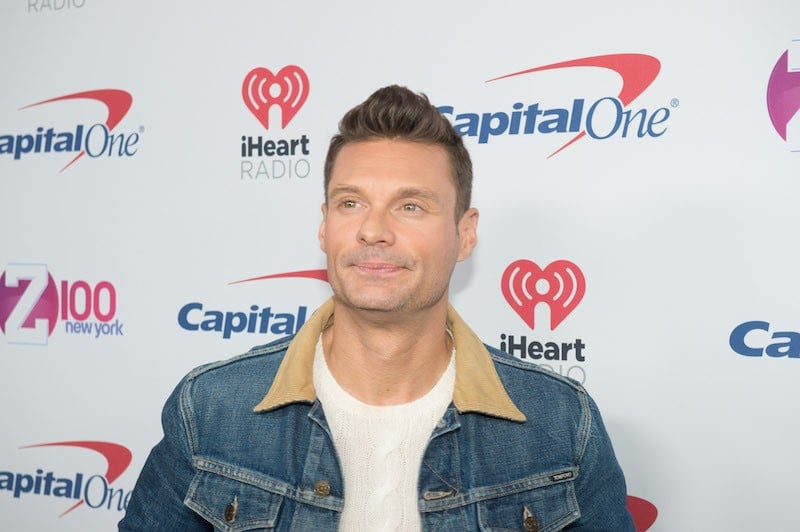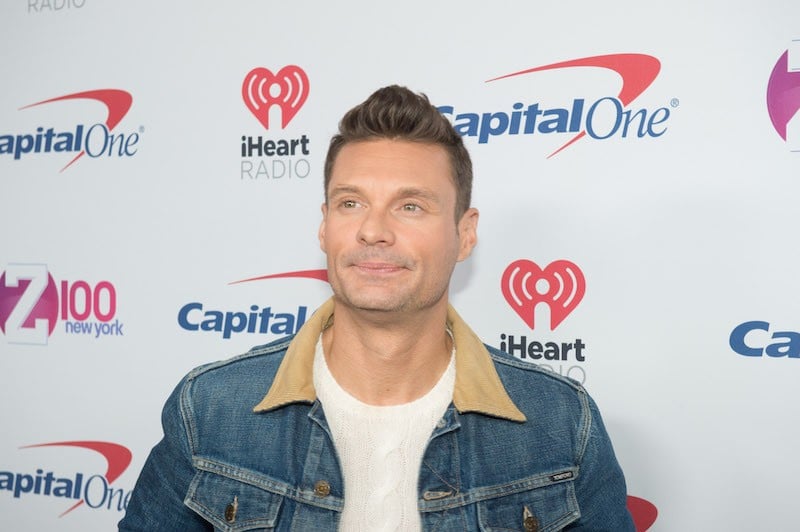 It's clear that Seacrest is willing to follow Ripa's demands, considering his last-minute cancellation for a Good Morning America appearance in October 2017. Reportedly, that was all thanks to Ripa.
A source told Page Six, "Kelly threw a s*** fit and told him he couldn't do GMA, so he pulled his appearance."
Next: Matt Lauer wasn't the only morning show host accused of sexual misconduct.
13. Charlie Rose's sexual misconduct leaves his CBS co-hosts stunned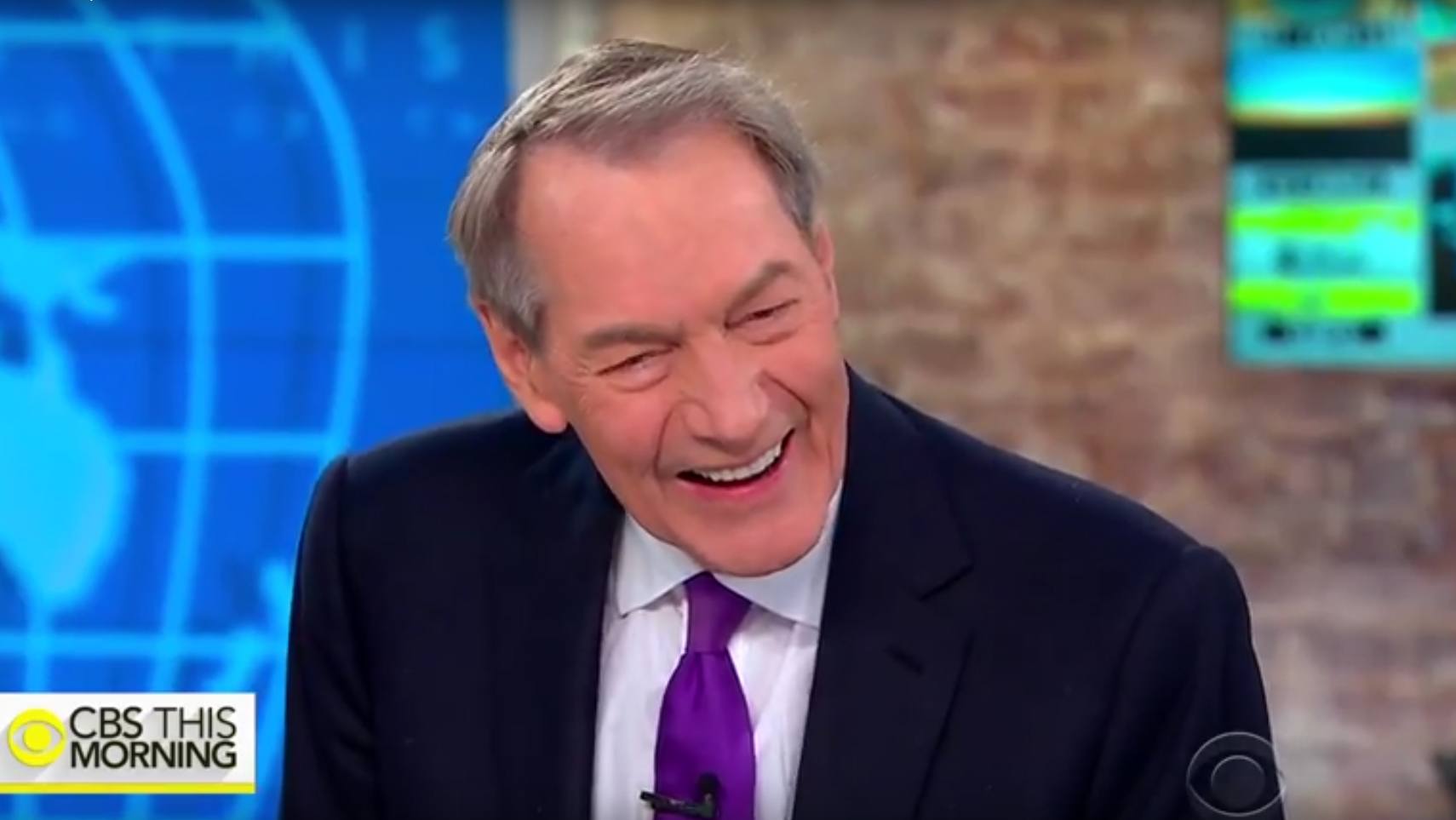 Matt Lauer wasn't the only talk show host accused of sexual misconduct. Charlie Rose was fired by both CBS and PBS, which, according to Page Six, was a result "eight women [who] came forward accusing him of sexual misconduct, including allegations of groping and getting naked in their presence."
Gayle King said of her CBS This Morning co-host's scandal, "I really am still reeling. I got an hour and 42 minutes of sleep last night. Both my son and my daughter called me. Oprah called me and said, 'Are you OK?' I am not OK."
Next: People thought this may have happened due to her husband cheating.
14. Wendy Williams' serious health issues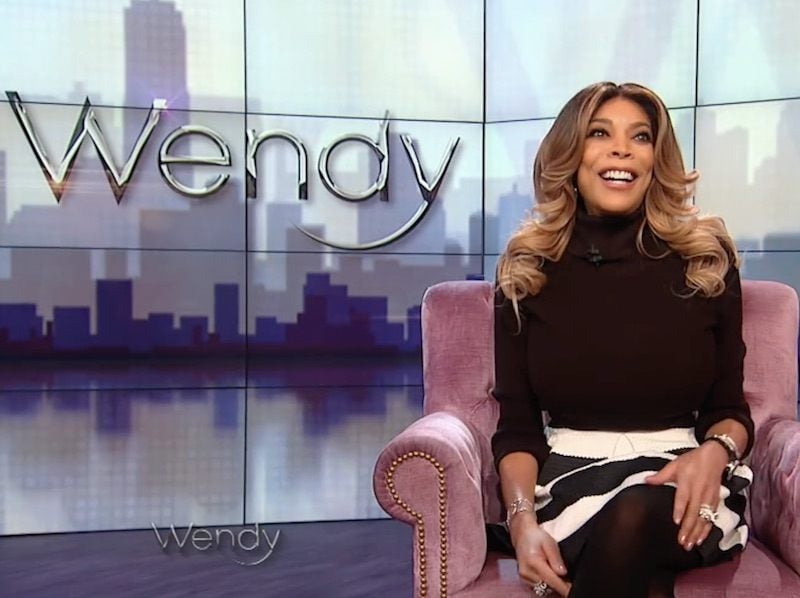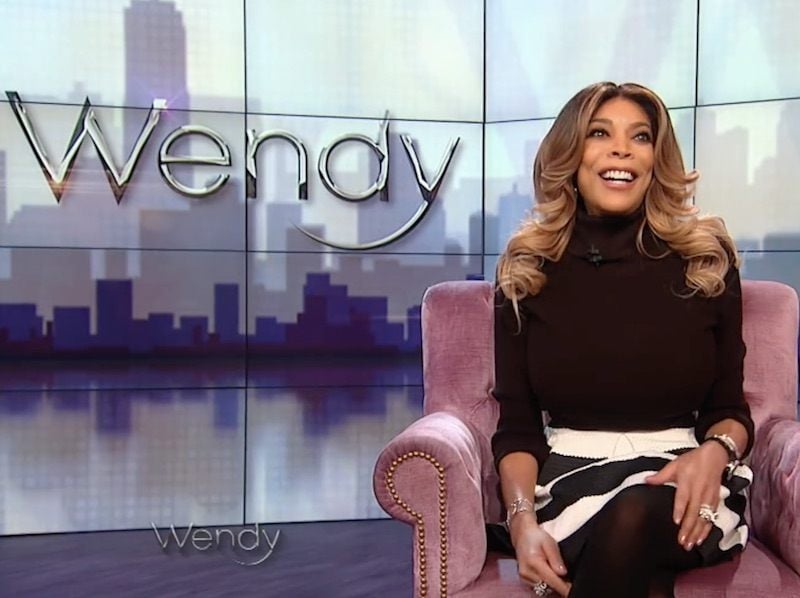 Wendy Williams took a hiatus from The Wendy Williams Show after some serious health issues. She's been battling hyperthyroidism and Graves' disease, prompting her to take a step back and get some much-needed rest.
Prior to her break, the morning show host fainted live on-air while dressed as the Statue of Liberty for Halloween in 2017. After cutting to a long commercial break, Williams returned and addressed the incident: "That was not a stunt." She claimed, "I'm overheated in my costume and I did pass out. But you know what? I'm a champ and I'm back."
At the time, sources were concerned that her health was dwindling, thanks to being under "a lot of personal stress." Reports were surfacing that her husband, Kevin Hunter, had been caught cheating with massage therapist Sharina Hudson, which they've both denied.
Next: This could be true for more than just Megyn Kelly's morning show.
15. A 'toxic and demeaning' workplace environment at Megyn Kelly Today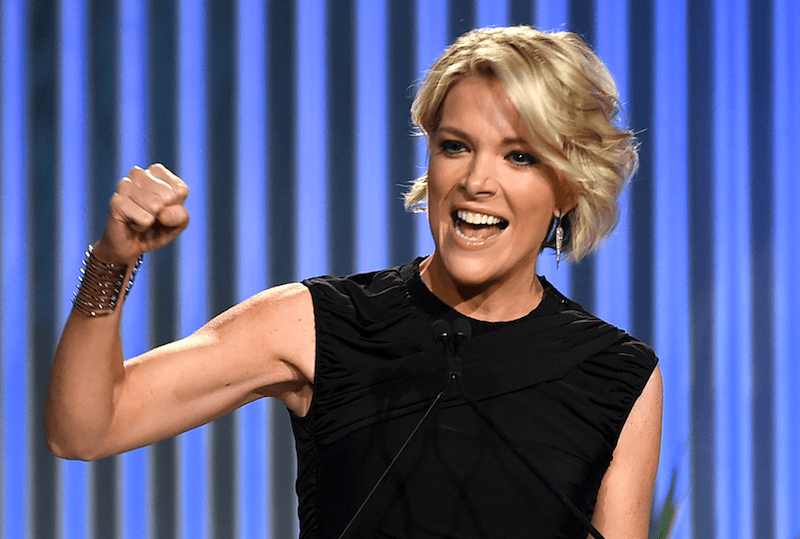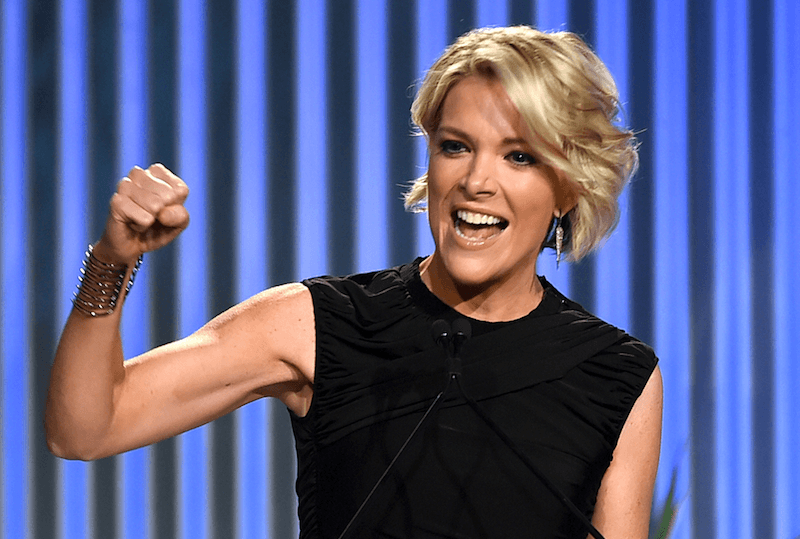 Apparently, Megyn Kelly isn't the only one causing drama on her show. Former show writer Kevin Bleyer revealed that executive producers of Megyn Kelly Today have created a "toxic and demeaning" workplace environment.
Bleyer wrote,"It is a special absurdity — and what some find a hard-to-swallow injustice — that as a team we've been lauded for covering harassment stories daily on air, while the staff producing those stories feels so embattled and bullied themselves."
Whether or not some of the morning show controversies have made their way to the screen, there is clearly more behind-the-scenes drama going on than many of us would have realized.
Read more: Why Nobody Likes Matt Lauer or Megyn Kelly
Check out The Cheat Sheet on Facebook!