You Won't Believe How Many Dates Princess Diana and Prince Charles Went On Before He Proposed
Princess Diana and Prince Charles didn't exactly have the fairytale marriage everyone thought they would. The couple's time together was far from perfect, and their marriage wasn't based on love the way it should have been. In fact, Charles and Diana hardly even dated before getting engaged. You won't believe how short-lived the romance was before the two decided to tie the knot.
Charles and Diana first met when he dated her sister
Charles' family and Diana's family go back many years. Diana's mother actually served as a lady-in-waiting for the queen, as well as a close confidant. (A lady in waiting is someone who waits on the queen.) But Diana and Charles first got to know each other while he was dating Diana's older sister, Sarah. Charles and Sarah were on and off for about two years, which Diana noted in a previous interview, though she had never taken an interest in him while her sister was dating him. But once they broke up, and she ran into Charles again at his 30th birthday, both of them began to look at each other in a new light.
Charles was under pressure to find a wife
Charles never truly wanted to marry Diana. He was in love with Camilla Parker Bowles, but the queen supposedly didn't like them together. When Charles was away in the Navy, Camilla reportedly wrote to him to inform him she was marrying Andrew Parker Bowles. By the time he returned, she was married, and he had to meet someone else. But Charles started to feel the pressure of finding a wife when he turned 30 and realized he was still single. His family thought Diana would be the perfect wife, and Charles realized he had to move on from Camilla at some point.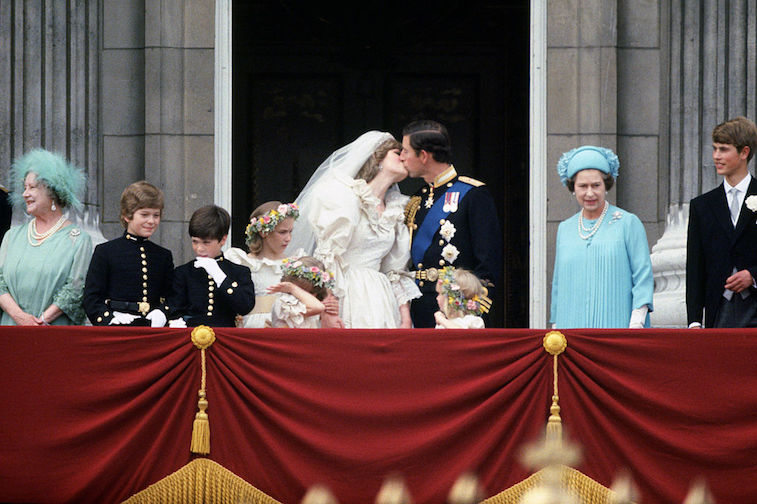 The two only went on 12 dates before getting engaged
The pressure to get married set in quickly after Charles and Diana began seeing each other. In fact, they hardly spent any serious time together at all before getting engaged. Charles and Diana only went on 12 dates before announcing to the world that they would be married. The two didn't spend alone time together all that often, but they did spend time on Charles' family's yacht as well as up at Balmoral, the queen's vacation home in Scotland. They became engaged in February 1981 and wed in July 1981.
The couple's marriage crumbled after he rekindled his affair with Camilla Parker Bowles
Though things seemed to be going well on the outside, Charles and Diana's marriage was filled with problems and greatly lacked love. Charles knew he wanted to be with Camilla, and eventually, he started having an affair with her behind Diana's back. In time, though, Diana learned what was going on, and the scandal was arguably the largest to ever hit the royal family. Charles and Diana separated upon her learning of the affair, though they didn't officially divorce for several years. Their marriage ended in 1996, and Charles wed Camilla in 2005.