You Won't Believe How Many People Are Watching Hallmark Christmas Movies
Hallmark means Christmas. For the 10th anniversary of its annual "Countdown to Christmas," the network is debuting 24 all-new holiday movies. When you add in the 16 new films that are airing on sister network Hallmark Movies and Mysteries in 2019, it's the most Christmas movies ever for the network. 
Why does Hallmark go all-in for the holidays? The answer is simple. People love these heartwarming (if somewhat formulaic) stories. Don't believe us? Check out the number of people that have watched some of the channel's new movies so far this year. 
Millions of people tuned in to watch 'Christmas at Dollywood'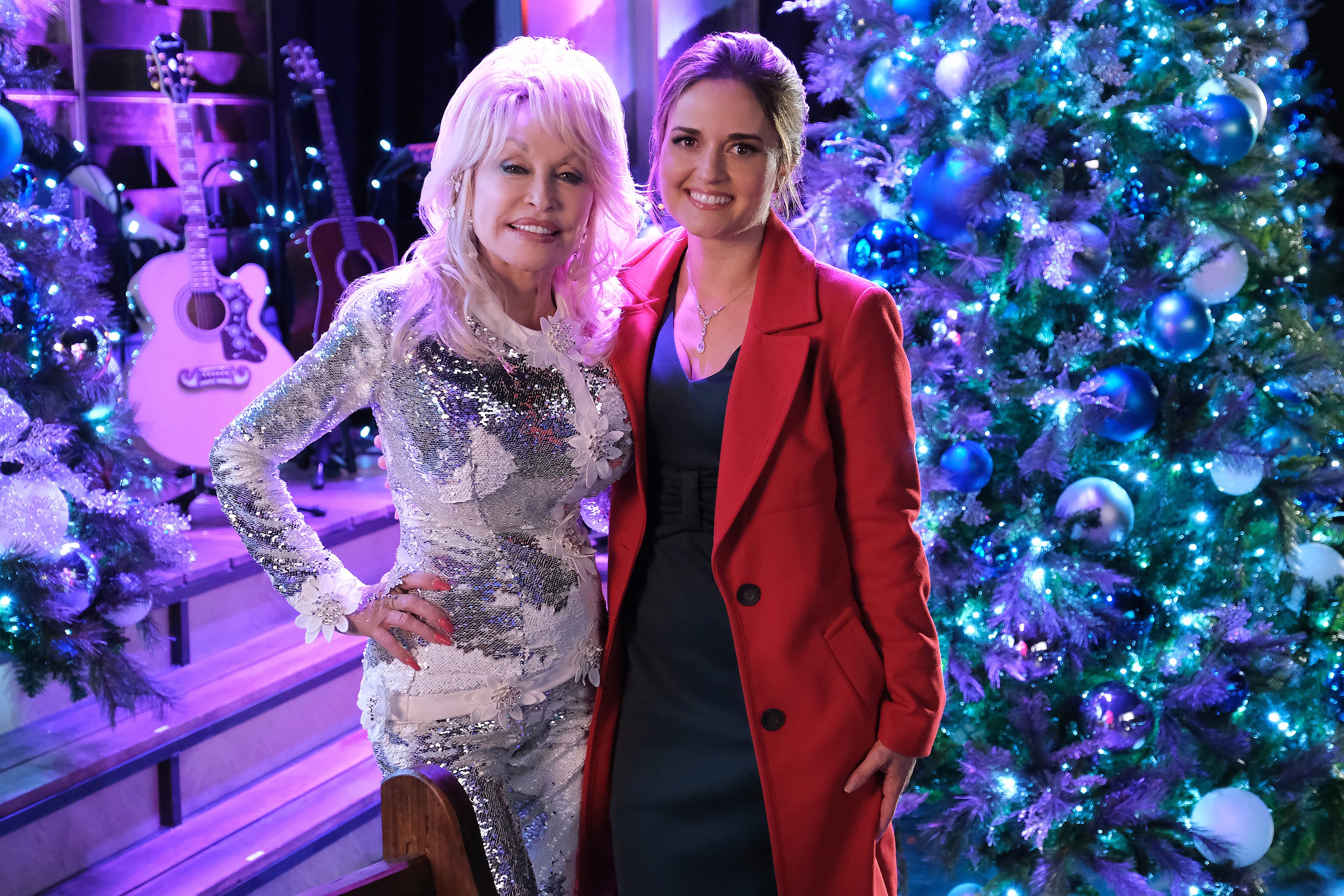 One of 2019's most anticipated Hallmark holiday movies was Christmas at Dollywood. This flick, about a single mom who returns home to Tennessee to help plan a Christmas celebration at a theme park, stars Danica McKellar, Niall Matter and, of course, Dolly Parton. It premiered Sunday, Dec. 8 and drew 3.6 million total viewers, according to Crown Media Family Networks, Hallmark's parent company. The movie had a total of 5.6 million unduplicated total viewers. 
A Christmas Love Story, which starred Kristen Chenoweth, aired Dec. 7 and attracted 4.1 million unduplicated total viewers. Nearly 4 million people watched Christmas Town, which stars Candace Cameron Bure and aired Dec. 1.
50 million people have watched a Hallmark Christmas movie this year 
The ratings for Christmas at Dollywood, A Christmas Love Story, and Christmas Town aren't outliers. Since "Countdown to Christmas" kicked off on October 26, 50 million unduplicated total viewers have tuned in to watch the channel's tales of Christmas romance. 
Last year, the network 85 million people watched a Hallmark Christmas movie,  Michelle Vicary, the executive vice president of programming and network publicity for Crown Media, told Buzzfeed. The network is on track to surpass that number in 2019, according to the Hollywood Reporter. The holiday programming block has made Hallmark the most-watched network for women 18 and over in the fourth quarter of 2019. 
Why people love Hallmark movies 
Hallmark movies might lean toward the saccharine, but for fans, that's not a problem. The predictable plots, quaint small-town settings, and picture of holiday cheer are all part of the appeal. 
"There's something about the way that Hallmark makes their movies and also the Christmas scenery behind it that makes it so great," Brandon Gray, the host of the "Deck the Hallmark" podcast told Showbiz Cheat Sheet earlier this year. "There's something about it where you can just watch it. You can zone out if you need to. You can just forget about the worries of the world. You can get those Christmas feels that we all love and that kind of make you feel like a kid again."
"People need to feel good. They need to feel positive," Vicary told Buzzfeed when discussing the appeal of the network's seasonal programming. ""There's so much good television that is dark, edgy, and fantastic. But in the huge spectrum of the human experience, things can also turn out okay. Life can be good and life can be positive, and people need that too." 
Check out Showbiz Cheat Sheet on Facebook!