You Won't Believe How Much Money J. K. Rowling Made in 2019
J. K. Rowling is, in fact, richer than Queen Elizabeth II. She's the highest-paid author of 2019 but didn't release a single book. So, how did she land the top spot as the world's highest-paid author of the year? Find out ahead. Plus, learn which other authors made the cut as the biggest earners of 2019, according to Forbes. 
Rowling is still making money from her iconic Harry Potter book series but not in ways one might think. Although the author still makes money from book sales, the bulk of the money she made in 2019 — $92 million before taxes — she raked in without putting pen to paper, or more accurately finger to keyboard, thanks to other projects related to the wizarding world she created. 
How Rowling took No. 1 spot
Harry Potter and the Cursed Child isn't a curse but rather a blessing for Rowling. The production made $2.3 million in ticket sales in a week  — a record for nonmusical Broadway plays — and won six Tony Awards. Plus, the print version sold 2.8 million copies across the country.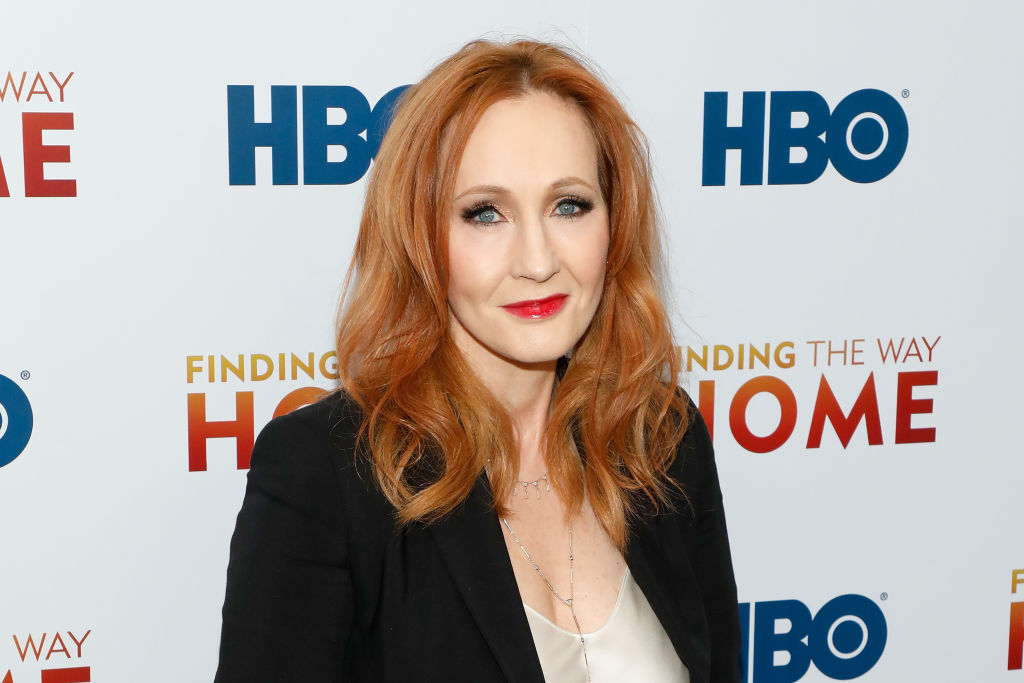 Rowling also made money in 2019 from Harry Potter theme parks as well as an upcoming film about the iconic character played by Daniel Radcliffe. It's no surprise Rowling took the No. 1 spot as the world's highest-paid author in 2019 and frankly, neither are the other authors who made up the rest of the list. 
James Patterson made $70 million
Coming in second place on Forbes' list of 2019's highest-paid authors is James Patterson. The American author co-wrote the 2018 bestseller, The President Is Missing, with former President Bill Clinton. 5.5 million books by Patterson sold during the publication's scoring period from June 1, 2018, through June 1, 2019.
'Becoming' earned Michelle Obama No. 3 spot
Former First Lady Michelle Obama released her memoir, Becoming, in Nov. 2018, and it went on to become such a success it landed her the No. 3 spot on the world's highest-paid authors of 2019.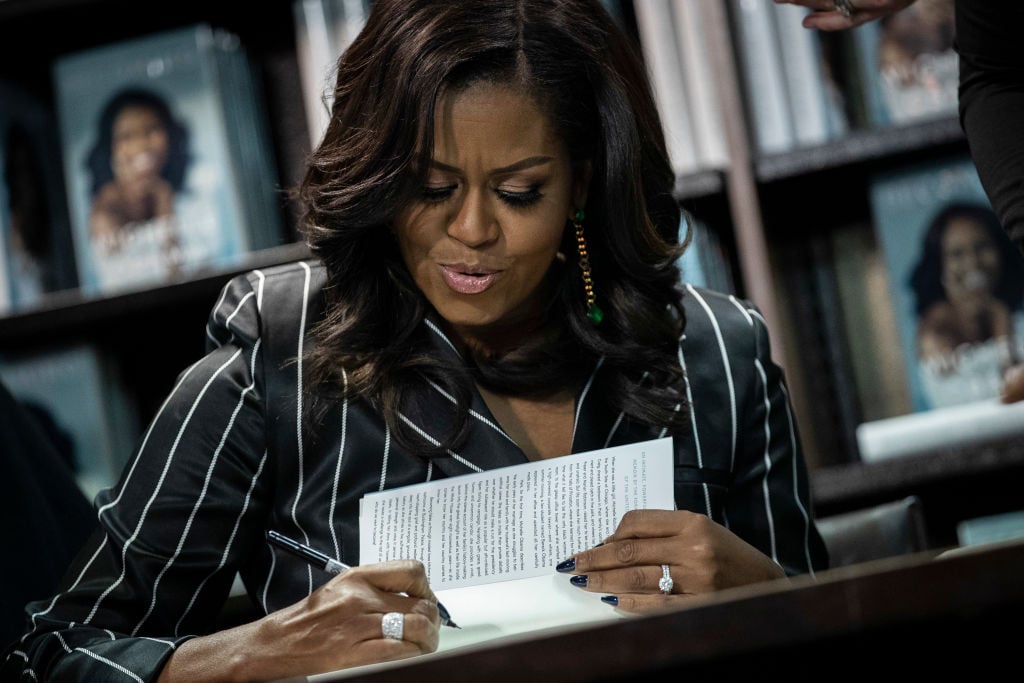 Her book made $36 million in sales selling upwards of 10 million copies. She went on a subsequent book tour, Becoming: An Intimate Conversation with Michelle Obama, and sold out arenas instead of the typical book store venue.
It's been reported Michelle and her husband, former President Barack Obama, were paid a joint advance of $65 million for their memoirs.
'Diary of a Wimpy Kid' author earned $20 million
Jeff Kinney, author of the popular children's series, Diary of a Wimpy Kid, earned $20 million in 2019 thanks to the 3.6 million copies that were sold over the course of 12 months. Those stats put Kinney at the No. 4 spot among the highest-paid authors of 2019. 
Stephen King took the No. 5 spot
Stephen King took home $17 million in 2019, a $10 million drop from the previous year, putting him in last and fifth place on Forbes' list. Not to worry, we're pretty sure he'll make a killing on future horror novels and their film adaptations.