You Won't Believe How Much 'The Big Bang Theory' Cast Makes in Syndication Alone (Plus, Their Total Earnings From All 12 Seasons)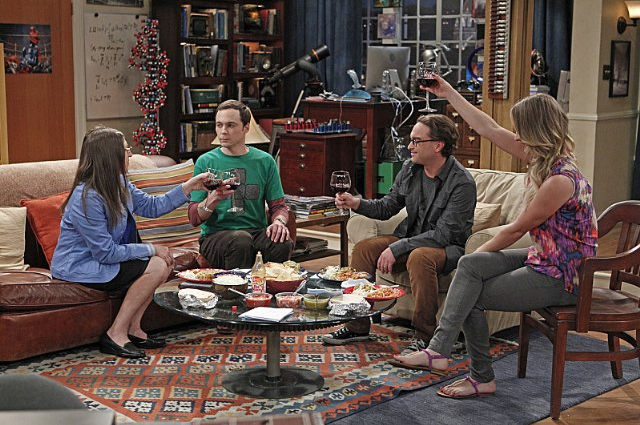 Fans of CBS's sitcom The Big Bang Theory were disappointed to find that the show's 12th season would be its last. Still, 12 seasons is nothing short of impressive, especially where a live-audience sitcom is concerned. The leading cast members were all relatively unknown when the show premiered but have gained recognition through it — and bigger paychecks as a result.
TBBT is a huge cash cow for CBS considering it pulls a live audience of over 19 million weekly and brought in syndication revenue exceeding $1 billion for Warner Bros. TV. What does that mean for the stars of the show?
The five original cast members (Jim Parsons, Kaley Cuoco, Johnny Galecki, Simon Helberg, and Kunal Nayyar) may have started off relatively anonymous, but they've each been earning an estimated $1 million per episode since the show's eighth season. The show's long life helps as well, considering each of the stars makes a significant amount off syndication alone.