You Won't Believe What Happened the First Time Conan O'Brien Interviewed Donald Trump
In the world of late night talk shows, the wild and controversial moments come quickly. Sometimes, things that don't seem edgy, such as Jimmy Fallon and Donald Trump's complicated relationship, get people upset. Speaking of the Commander in Chief, you'll never believe what happened the first time Conan O'Brien interviewed Donald Trump. We'll discuss that 1997 moment and O'Brien's other wild late-night moments, but first, we'll talk about his new show.
Conan O'Brien's new show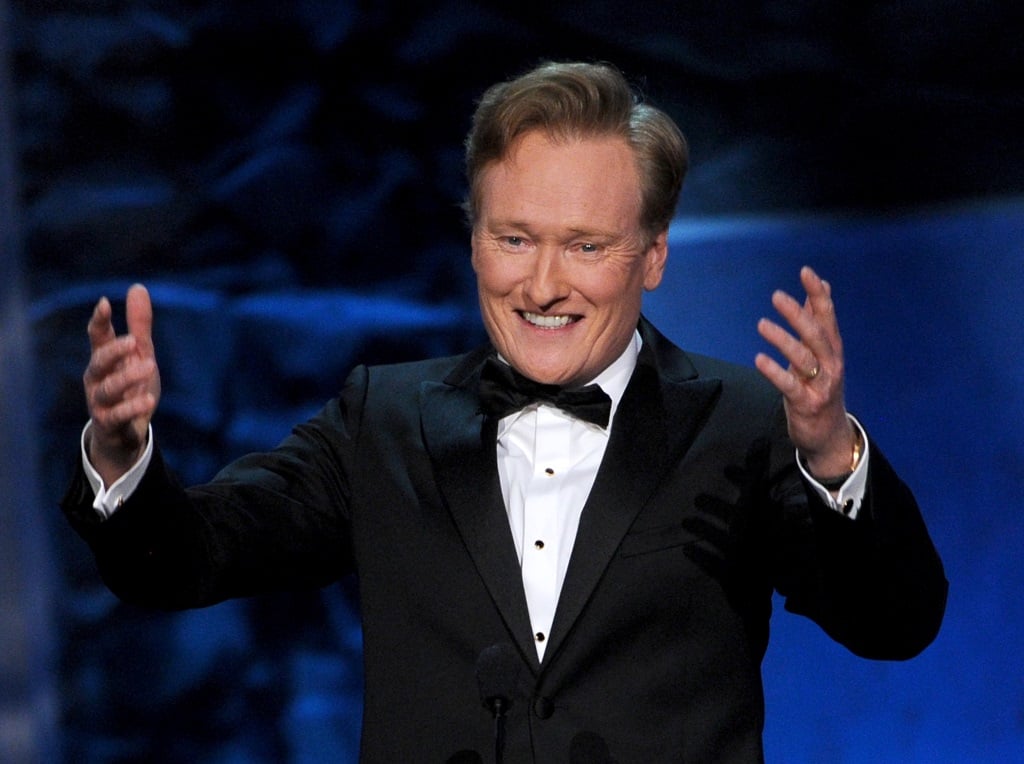 Conan O'Brien's new show is a lot like his old show, but with one main difference. It's still a late night talk show, and O'Brien still delivers a monologue at the beginning, but it's only 30 minutes instead of being an hour.
The stripped-down approach is mostly so O'Brien doesn't get burned out, according to Vulture, but the changes extend beyond the run time. There's no band, no desk, and no time for time multiple sketches.
The unbelievable thing that happened the first time O'Brien interviewed Donald Trump
Conan O'Brien got off to a rocky start when he took over NBC's late night talk show in 1993, but by 1997 he was well established when Donald Trump sat down for an interview.
During their discussion, O'Brien asks how much money purported billionaire Trump has in his pocket. He fishes around for a moment and pulls out — a condom! The interview happened around the time Trump and his second wife, Marla Maples, separated.
Trump plays it off and tells the audience to practice safe sex, but at the end of the interview he stormed off set and threatened to never come back, according to Uproxx. However, it turned out to be an empty threat. Trump sat down with O'Brien another 14 times on Late Night and The Tonight Show.
O'Brien's other wild late-night moments
The first time Conan O'Brien interviewed Donald Trump was hardly his only crazy on-air occurrence.
One time, he gave Jennifer Garner an English lesson. When O'Brien mentioned she snuck into a room, Garner said sneaked was the proper thing to say, since snuck isn't a word. O'Brien whipped out a dictionary and proved her wrong in a shocking late-night TV encounter.
O'Brien also endured his share of challenging interviews, but one of them takes the cake. Director Abel Ferrara's 1996 appearance on Late Night, with his barely audible meanderings, might O'Brien's most difficult guest of all time.
O'Brien is more than a one-trick pony
Everyone knows Conan O'Brien for his late-night TV work, but there's a lot more to his career than that.
He worked as a writer at Saturday Night Live from 1987-91, then he wrote and produced for The Simpsons before starting his late-night career.
O'Brien also composed the theme music for his TBS talk show. Oh, and his digital content, such as "Clueless Gamer" and his hilarious new podcast, provide him with other ways to reach fans.
When you add up his pay for all those projects over the years, Conan O'Brien has an impressive net worth. The massive contract buyout he got when NBC pushed him out of The Tonight Show hosting role contributes to an $85 million fortune.
Check out The Cheat Sheet on Facebook!