You Won't Believe What Ivanka Trump Thinks is the Hardest Job in the World
When Donald Trump officially took office in January 2017, he brought four of his five children with him. The youngest of the brood, Baron is still just a teen, but his older half-siblings have all been granted jobs at the White House. Ivanka Trump, in particular, has been the most visible of the Trump kids to take on a role in government. Busying herself with job placement and pay equity issues, you won't believe what job the heiress thinks is the hardest in the world.
What job does Ivanka Trump think is the "hardest job" in the world?
According to The Cut, Ivanka Trump told a crowd of people that being Donald Trump's daughter is the hardest job in the world. The remarks, intended as a joke, clearly fell flat with the crowd that gathered to listen to the younger Trump oppose Alexandra Ocasio-Cortez's proposed government program that would offer job guarantees. The younger Trump famously opposed the deal alleging that Americans don't want a handout.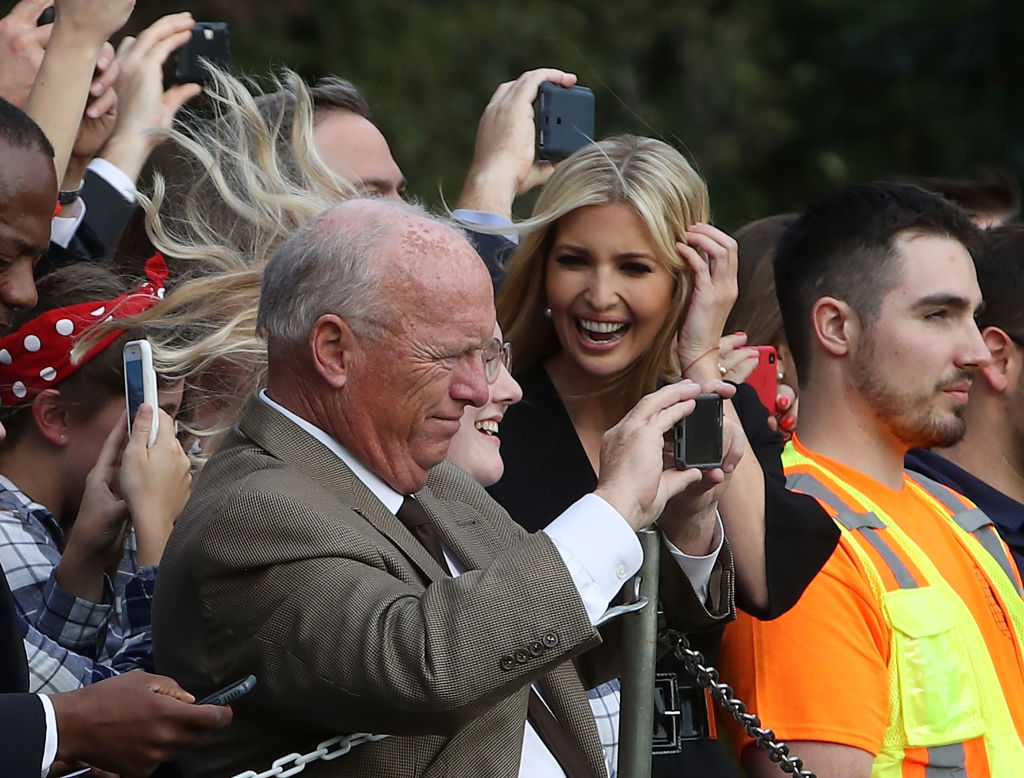 Trump did take the time to point out the irony of her statement, suggesting that she does, in fact, have a sense of humor. She pointed out that her role as Donald Trump's daughter has opened doors for her, but she notes it hasn't been an easy road. Correspondents who oppose Donald Trump's presidency lambasted the young entrepreneur for her comments.
What does Ivanka actually do in the White House?
The poster child for nepotism, Ivanka now spends her days in the White House, serving as a senior adviser to the President. According to Elite Daily, the entire concept of a senior adviser is foggy at best. Senior advisers under past presidents tended to pick a topic and focus on them, such as climate change. While Ivanka hit the campaign trail during her father's bid for the presidency and spoke about paid family leave and education, it looks as though she doesn't touch those issues on a daily basis.
Ivanka, however, does appear on panels for STEM panels regularly, which does have an educational bend to it, just not the type of work most would assume a senior adviser would be doing. Trump, in her own words, says she's been working, behind the scenes, on job creation, economic empowerment, and entrepreneurship initiatives.
What was Ivanka Trump's job before she became a Senior Advisor?
Before landing in the White House, Ivanka Trump kept herself busy working at Trump Organization. According to her official White House Profile, the 37-year-old mother of three worked on complex transactions and acquisitions alongside her brothers, Donald Trump Jr. and Eric Trump.
Trump also built out a lifestyle brand under the moniker Ivanka Trump. Her clothing was sold in a number of stores, including Nordstrom's, Saks and Hudson's Bay. The three stores no longer sell the first daughter's products, according to Newsweek. Bloomingdales, on the other hand, continues to stock Trump's clothing and accessories line.