You Won't Believe Who Angelina Jolie Brought to Her Movie Premiere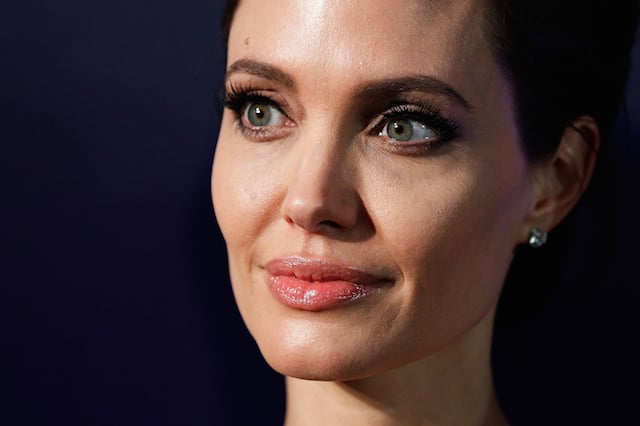 Angelina Jolie is moving forward. A Hollywood rebel who transformed herself into a humanitarian, women's health advocate, and devoted mother of six is used to having her life and face thrust into the spotlight. Her very public marriage and subsequent divorce from Hollywood heartthrob Brad Pitt has made the past year extremely chaotic for the critically acclaimed actress and director. And yet, despite it all, Jolie has embraced herself fully.
Recently in a New York Times piece, Jolie said thoughtfully, "I never expect to be the one that everybody understands or likes. And that's O.K., because I know who I am, and the kids know who I am." Though her new much-buzzed about Netflix film, First They Killed My Father, is already garnering Oscar talk, the 42-year-old is much more focused on her family.
After her shocking split from Pitt (stemming from an incident aboard a private jet one year ago), Jolie has pretty much flown under the radar. Now, she's moved into the public eye once again to tell a story of a child soldier in the midst of the Cambodian genocide in the 1970's.
These days, Jolie has also embraced the comfort of her children — and someone very unexpected. Read on to find out who the actress brought with her to her new film's premiere.
A surprising reunion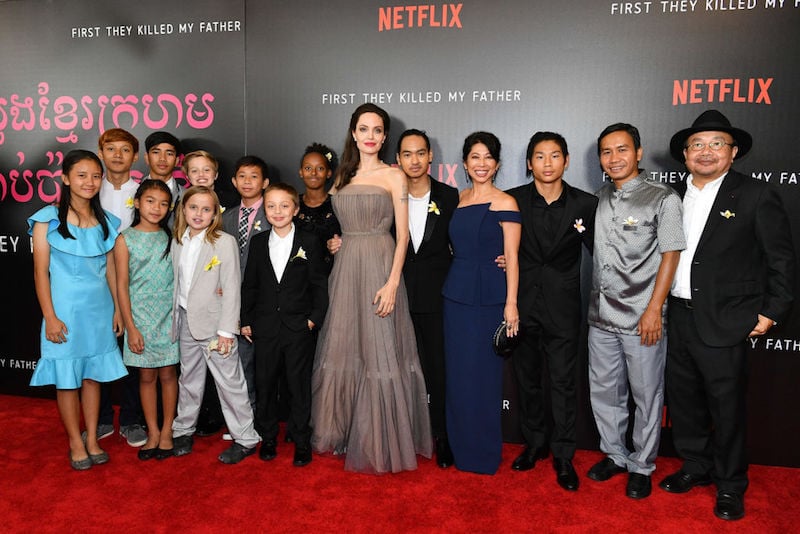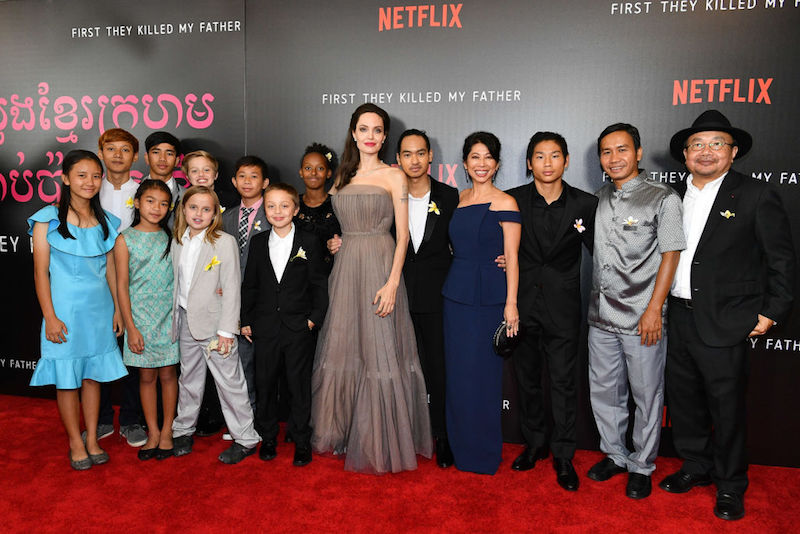 Jolie stunned at the New York City premiere of her film, First They Killed My Father. All six of her children — Maddox, 16; Pax, 13; Shiloh, 11; Zahara, 12; and twins Knox and Vivienne, both 9 — were present to support their mama's new project.
However, Jolie also had a very special and shocking guest at her side. Jolie's 78-year old father, actor Jon Voight, was present to lend his support. Though Voight and Jolie have mended fences over the past several years, their relationship was not always one filled with kindness and love.
A very rocky past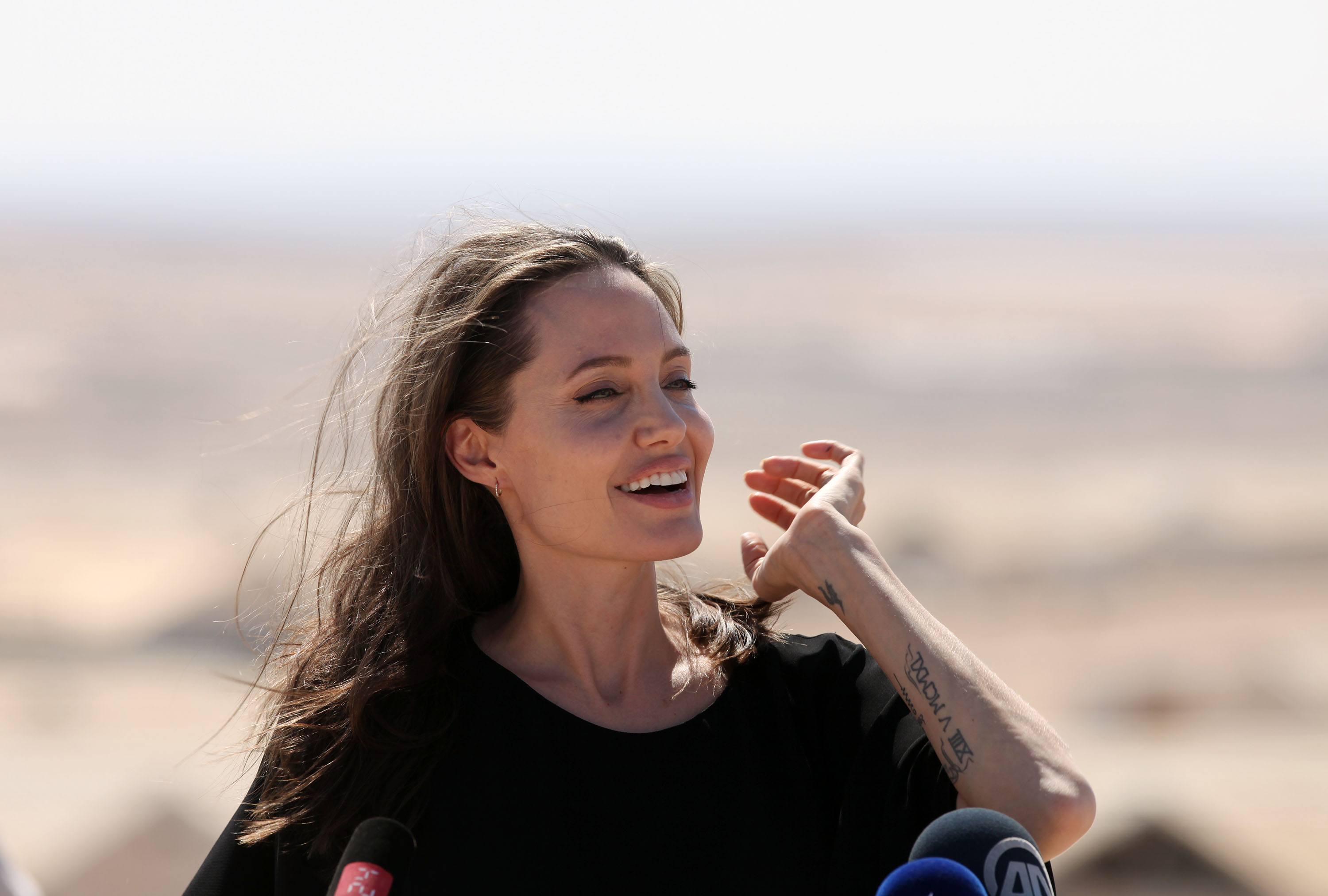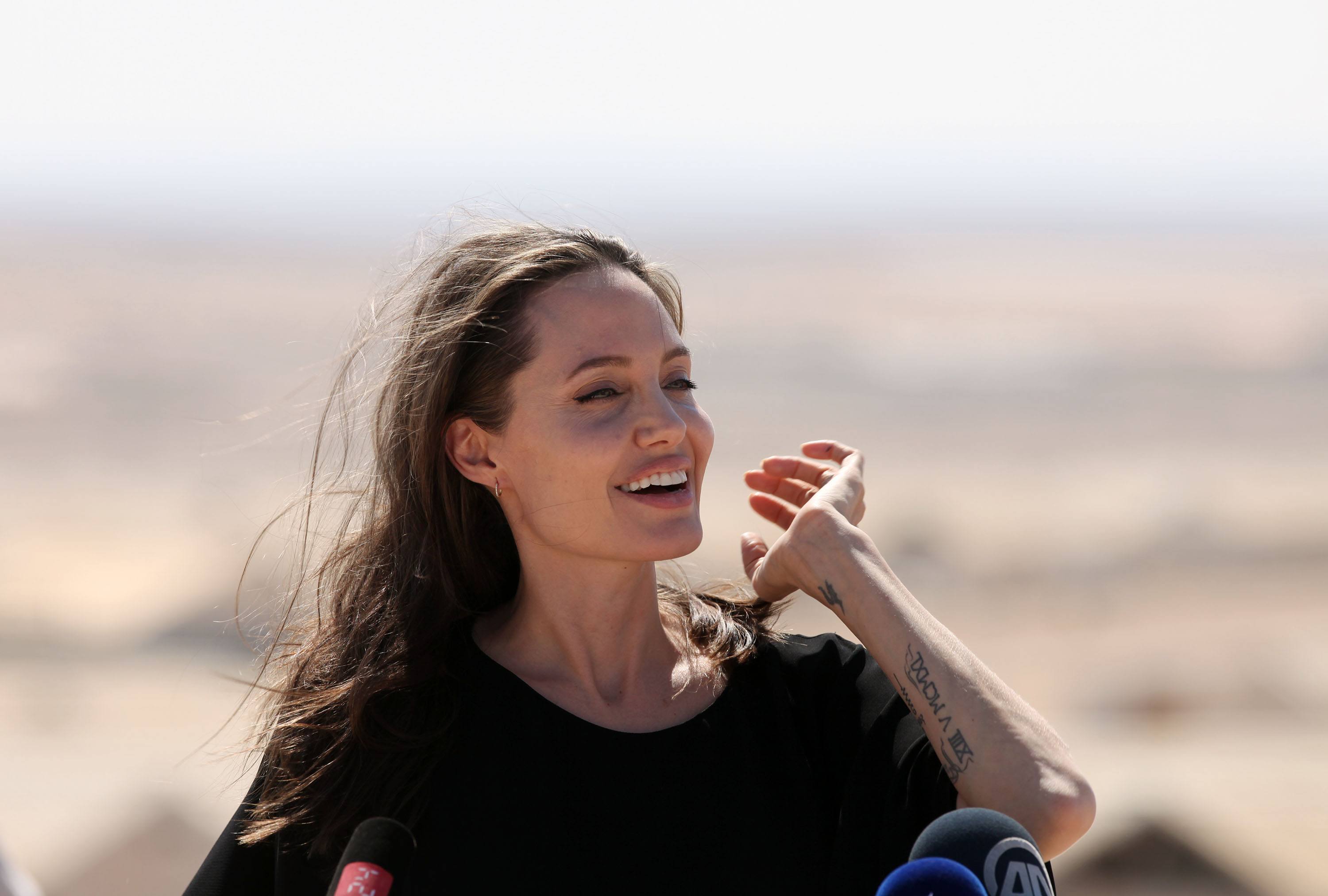 For much of her life, Jolie had a very contentious relationship with her father. According to People, their feud began during Jolie's childhood. Voight was publically unfaithful to Jolie's late mother, Marcheline Bertrand, and Jolie never forgave her father for that.
Known as a wild child, especially during her marriage to Billy Bob Thorton, Voight escalated their feud in 2002 after Jolie adopted her son Maddox. He said publically that his daughter needed "help."
However, in 2010, at the urging of her then-partner Pitt, Jolie and her father began to repair their once broken relationship.
A doting grandpa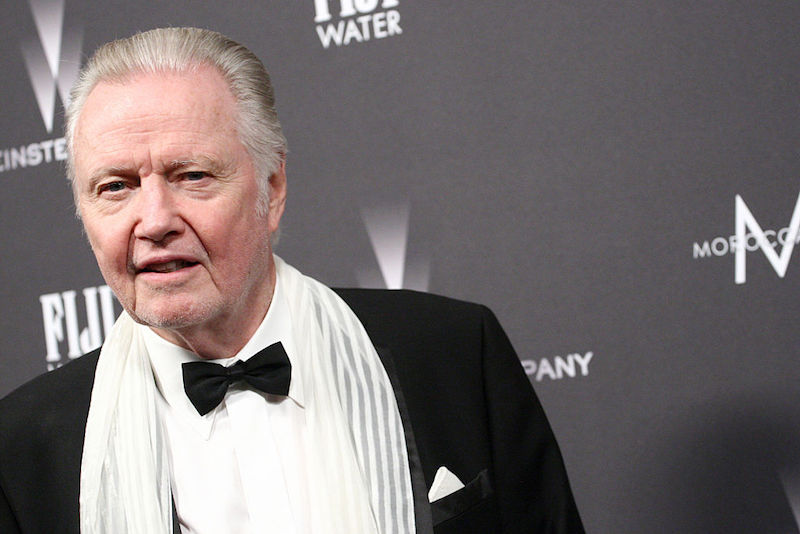 Despite any past ill feelings stemming from his relationship with this daughter, Voight has proven that he wants nothing more than to be a beacon of light and a welcome presence for his grandchildren — especially over the past year.
He's been very good at understanding they needed their grandfather at this time. I had to do a therapy meeting last night and he was just around. He knows kind of the rule — don't make them play with you. Just be a cool grandpa who's creative, and hang out and tell stories and read a book in the library.
A story that bonds
Jolie's new film, First They Killed My Father, is based on her friend Loung Ung's chilling memoirs of the same name. Ung was raised in an upper middle-class family in Phnom Penh, Cambodia. Everything changed for her on April 17, 1975, when Khmer Rouge stormed the Cambodian capital and forced 2 million people to leave. Anyone who resisted, including Ung's parents, were killed on sight.
Ung would be tortured, kidnapped, and trained as a child soldier until she was able to escape to America in 1980 with her older brother and his new wife.
Such a harrowing story surely motivated Jolie to continue to work on bettering her relationships, including the one with her father.
A mom first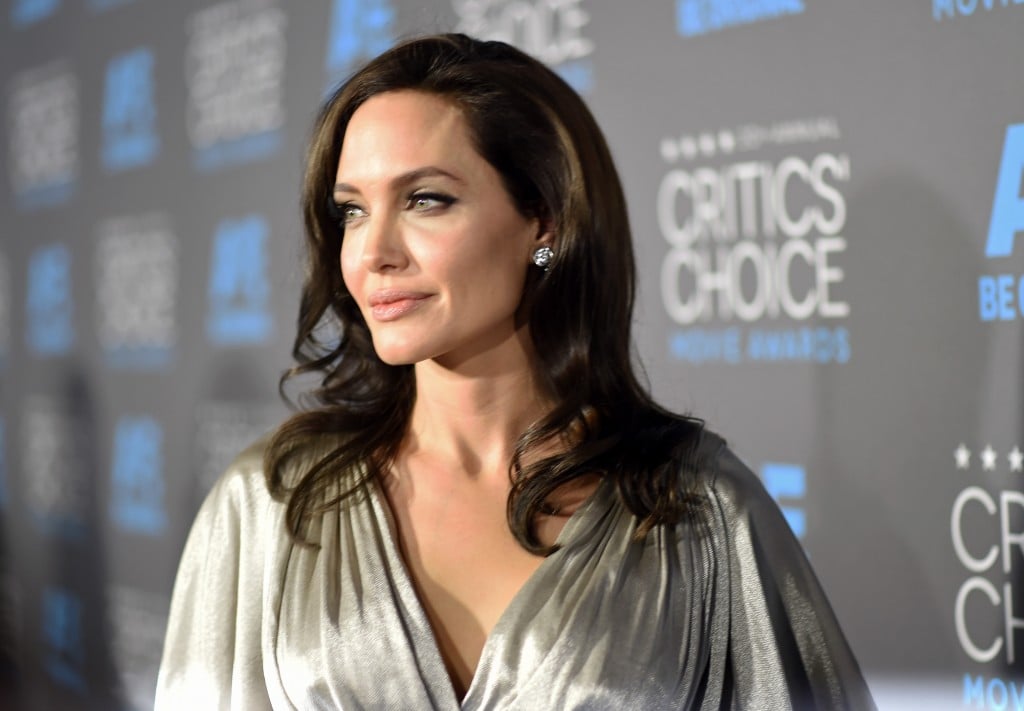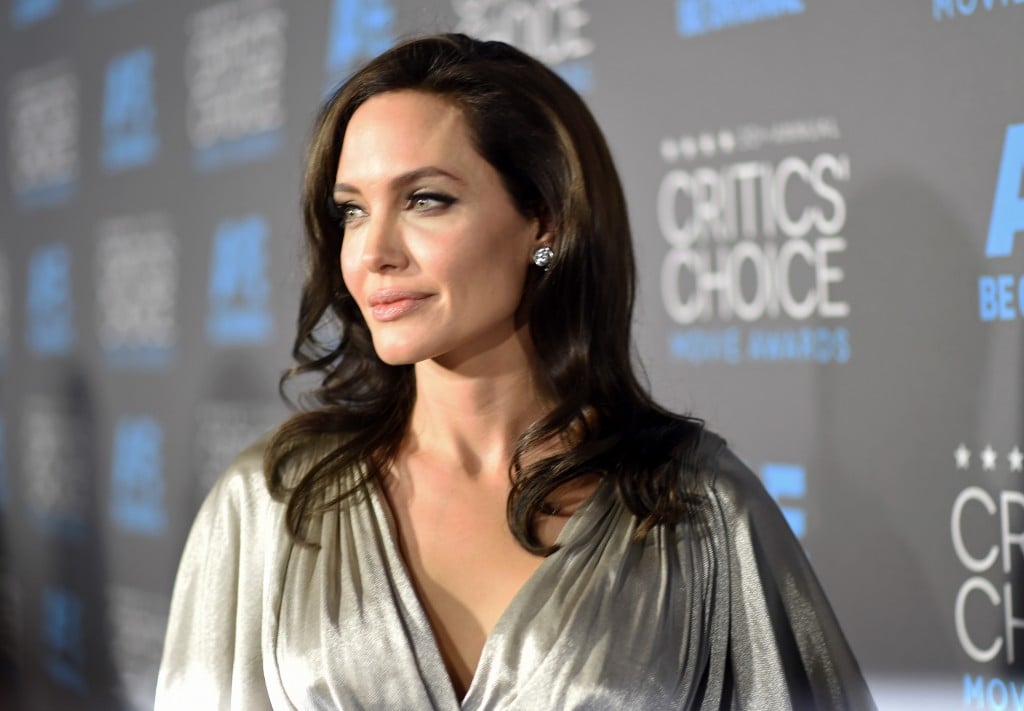 From what we can tell with First They Killed My Father, Jolie's career is going to be very different moving forward. The humanitarian will now only take on projects that will benefit her family — as a single mother, her children are clearly her first priority. Jolie told People:
I haven't worked for over a year now because they needed me home. Everything was just stopped. I'm really sitting and talking with them because everything affects them. Every location, every type of project, I'm going to have to adjust it to however much they can handle.
The actress also reflected on her relationship with her kids during an interview with the New York Times. She said, "They're the best friends I've ever had. Nobody in my life has ever stood by me more." 
Mothers, fathers, and sons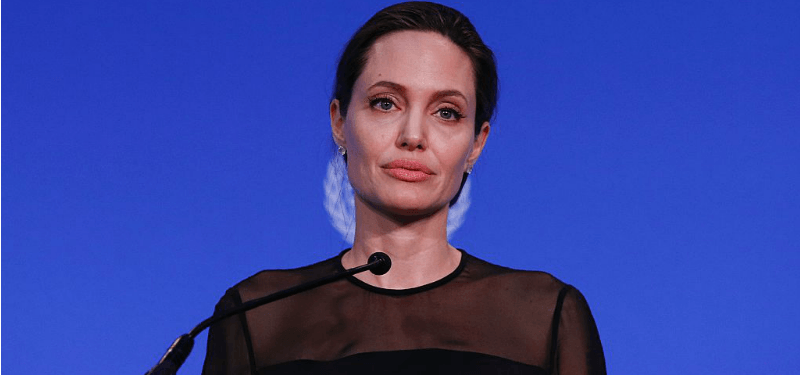 When Jolie filed for divorce from Pitt in September 2016, her lawyer announced it was for  "for the health of the family." Still, many were shocked when the Girl, Interrupted actress sought sole custody of all six of the couple's children. Pitt would later tell GQ Style that he had a serious drinking problem.
Still, it looks like Jolie and Pitts' children are doing just fine. Their eldest sons, Maddox and Pax, helped their mother on First They Killed My Father. Jolie was inspired to do the project because Maddox was born in Cambodia.
Maddox garnered an executive producer credit for his help with meetings, sorting through dailies and helpoing to prepare for shoots. Meanwhile Pax served as the on-set photographer. Maddox told People, "I was trying to help wherever I could."
Looking toward the future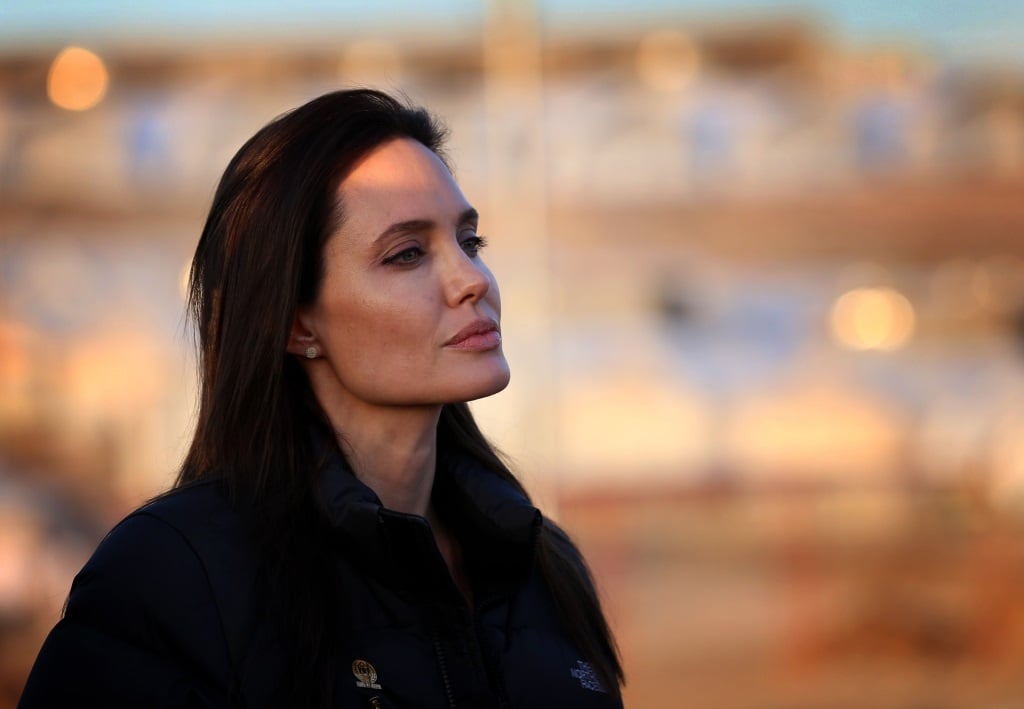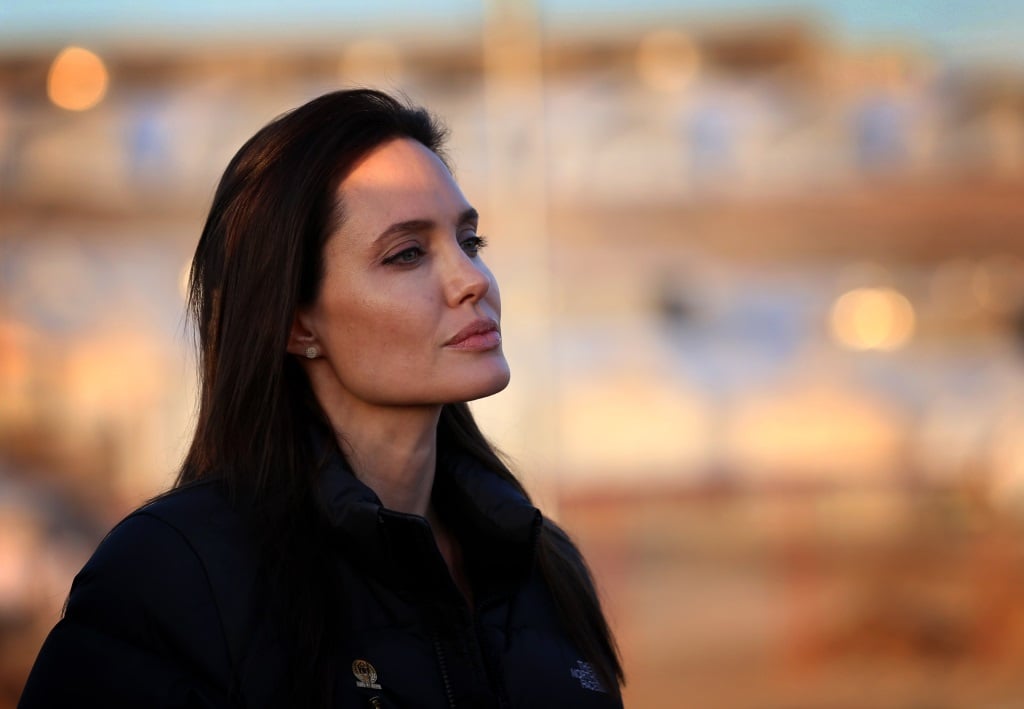 It has not been an easy year for the Jolie-Pitt clan, but with the sensational reviews garnered from Jolie's film and a new year shortly on the horizon, anything seems possible.
Even Jolie seems ready to turn to something more lighthearted. She jokingly told The New York Times, "I will get funny at some point." She's currently working on Maleficent 2, and she said about the film,  "That was a little funny,"
Follow Aramide on Twitter @midnightrami.
Check out Entertainment Cheat Sheet on Facebook!