You'll Never Believe This 1 Thing Millie Bobby Brown Worked Into Her Contract for a New Movie Role
15-year-old Millie Bobby Brown has been gearing up for an acting career since childhood. Now the Stranger Things star has her own makeup line called florence by mills, and has collaborated with Converse to design her own collections of sneakers. She's also landing big movie roles, such as Enola Holmes in the upcoming Sherlock Holmes film. In November, it came out that Brown will add 6 million dollars to her net worth, along with some other great perks, as guaranteed per her contract for the film. Enola Holmes is set to be released in 2020.
The Converse designer is appearing in a new Sherlock Holmes movie
Brown was cast as Enola Holmes in the 2020 film of the same title, it was announced recently. She will play Sherlock Holmes' younger sister Enola, who follows in her brother's footsteps and becomes a private detective herself.
In November, TMZ reported that Brown will rake in $6.1 million for her role in the film.
The entertainment gossip site apparently got their hands on Brown's entire contract. They also reported that the legal document guarantees a bonus of $800,000 for Brown, dependent on results at the box office. Her contract terms also stipulated a cool $7.5 million (at least) to Brown for a potential Enola Holmes sequel.
Millie Bobby Brown's 'Enola Holmes' contract is one for the ages
In 2020's Enola Holmes, the Stranger Things star will share the screen with actors Henry Cavill and Helena Bonham Carter. Cavill will play Sherlock Holmes, while Carter will portray Mrs. Holmes.
Who knows how well Cavill and Carter's contracts are paying them, but Brown made out well in these negotiations. In addition to the moolah, she also scored a producer credit. Producing adds $500,000 to Brown's total paycheck for the film.
However, the biggest perk in Brown's film contract was something most of us will only dream of. TMZ reported that the 15-year-old's "contract allows for her to travel via private jet." Since Brown has worked tirelessly from 8 years old to get to this level of fame, it's definitely more than impressive. Still, we're a little jealous.
How much Millie Bobby Brown made on 'Stranger Things'
Brown played the unforgettable character Eleven on Stranger Things. According to Harper's Bazaar, the young actress's original Netflix contract stipulated $25,000 per episode for the series' third season. This would have meant she made about $1,000 more per episode than the previous seasons. However, the girl and her agents know how to negotiate.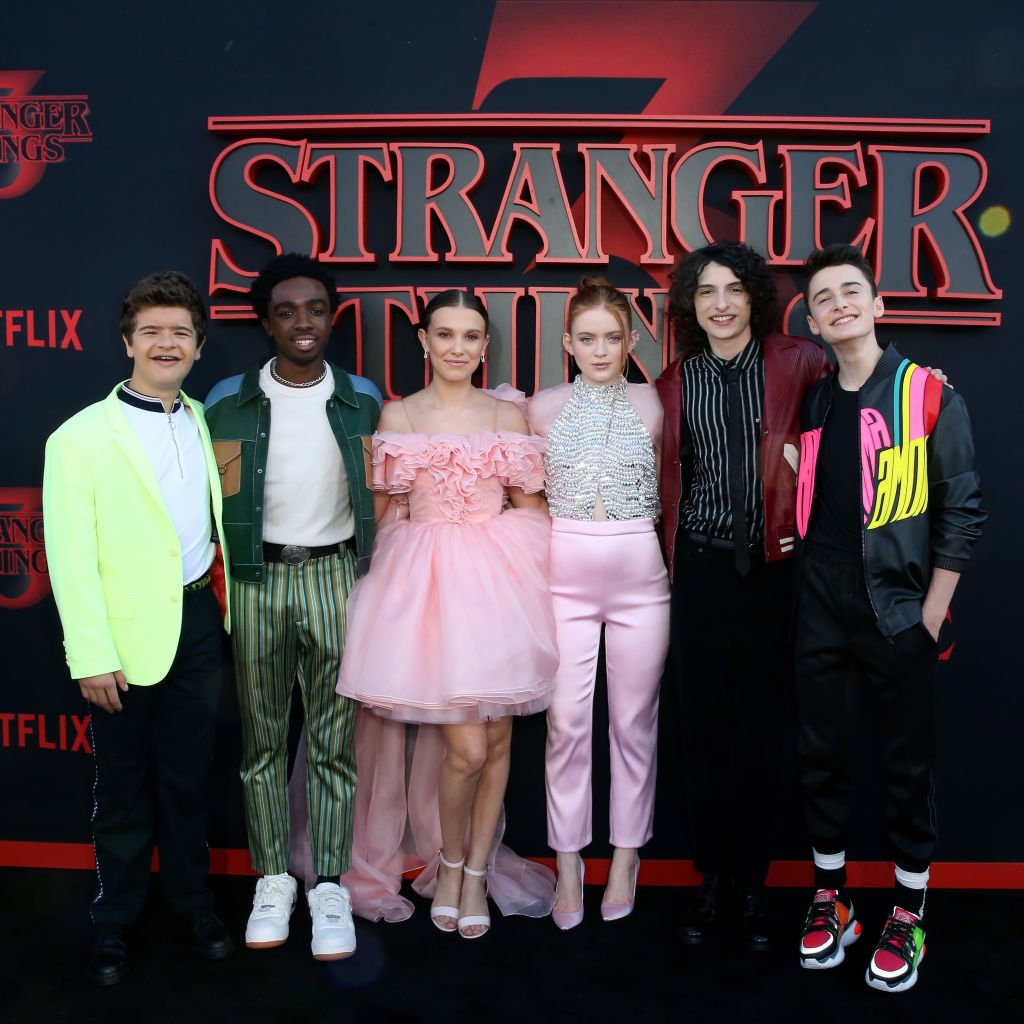 Mental Floss reported that Brown ended up making $350,000 per episode for season three of Stranger Things.
Brown's salary is apparently equal to that of David Harbour and Winona Ryder's, two of her castmates on the show. Despite Brown being one of the younger Stranger Things cast members, she still gots her coin, not to mention private jet access on her new film, and we stan.