You'll Never Guess How Ryan Reynolds Gets His 'Deadpool' Suit On
Ryan Reynolds has been in the entertainment industry for many years but his role as Wade Wilson, also known as Deadpool, was made for him. The Canadian actor perfectly embodies the snarky, foul mouth mercenary who reluctantly finds himself on a quest to help others, though he can't seem to follow the rules.
We're all obsessed with the superhero genre these days, but Deadpool was the first film in a long while to truly interject comedy and wit into the beloved genre, and it didn't have to sacrifice it's R-rating to bring in hordes of people to the theaters.
With Deadpool 2, Reynolds is spending even more time in his iconic red-suit, and quite frankly, we can't get enough. Unfortunately for the Green Lantern actor, getting into the suit itself is probably more work than he anticipated.
An 11-year journey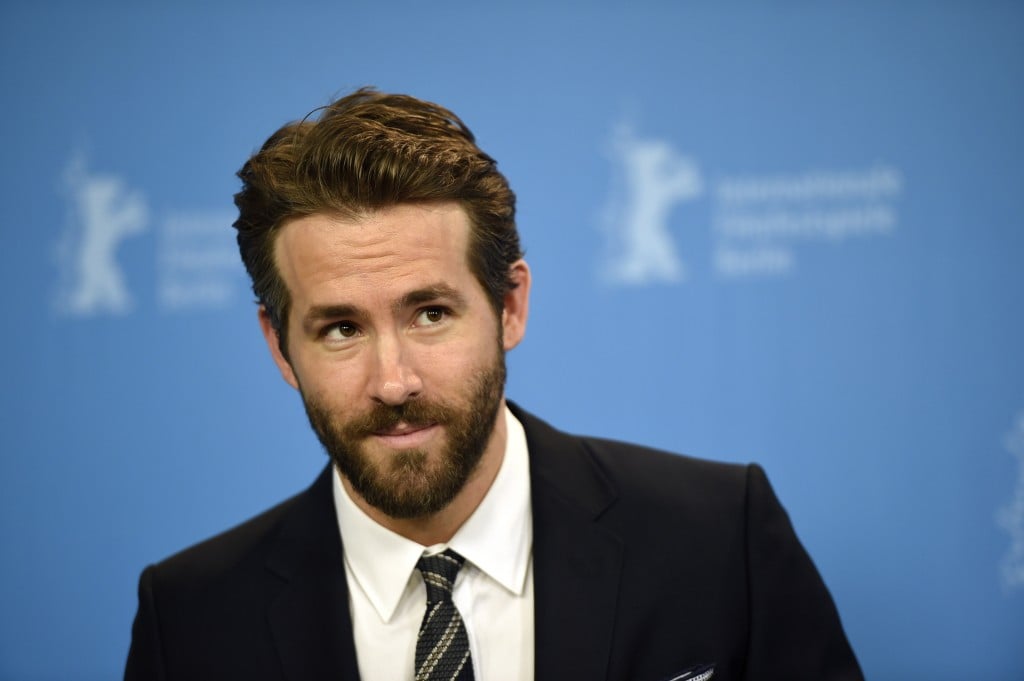 Luckily, getting into his red suit doesn't take Reynolds 11 years, but becoming Wade Wilson was a journey that took over a decade. The Proposal actor has always wanted the role, but when 20th Century Fox approached him about it in 2007, Hollywood was in shambles.
It was during a writers' strike, so all my dialogue in X-Men Origins: Wolverine I wrote. I mean, in the stage directions it just said, "Deadpool shows up, talks really fast, and makes a lot of jokes." At the beginning of that movie, that's pretty close to Deadpool's Wade Wilson—we're in the ballpark with that guy. But it completely departed all canon and reason and he wound up being this abomination of Deadpool that was like Barakapool, with his mouth sewn shut and weird blades that came out of his hands and these strange tattoos and stuff like that.

If you watch the movie, I'm actually playing only a small section, and another actor, this gifted stunt performer, is doing the lion's share of that work. The conversation at the time was, "If you want to play Deadpool, this is your chance to introduce him. And if you don't want to introduce him in this fashion, we'll have someone else play him.
Next: Putting everything he has into the role 
Nothing is off limits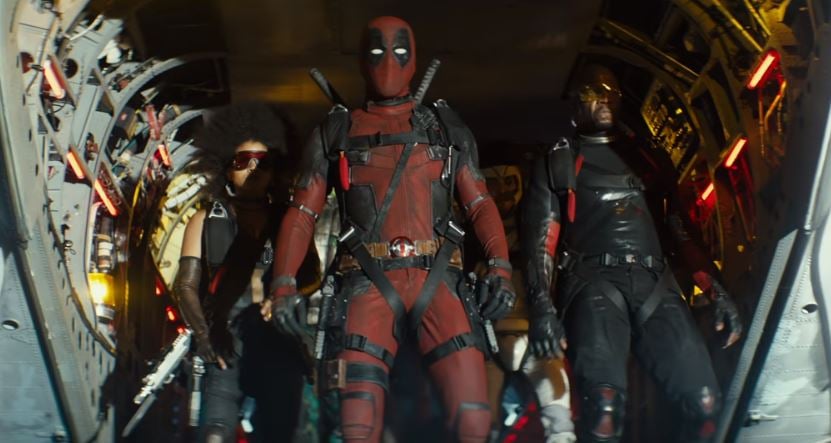 Since it took so long to get the film made, it's no wonder that nothing is off limits for the merch with the mouth. Reynolds told Stuff.co,
Oh my, we put everything out there. We had no pie in the sky notions that we would be guaranteed a sequel after this. But screenwriters Rhett [Reese] and Paul [Wernick] and I had been working together for, coming on eight years now. We worked on the first script together for years before it even got close to being greenlit and while shooting the first film, we were already coming up with a story for the second one. But at the time it wasn't something that was a reality; it was just something we loved.
Next: Making sure the films stay fresh 
Keeping it gritty and witty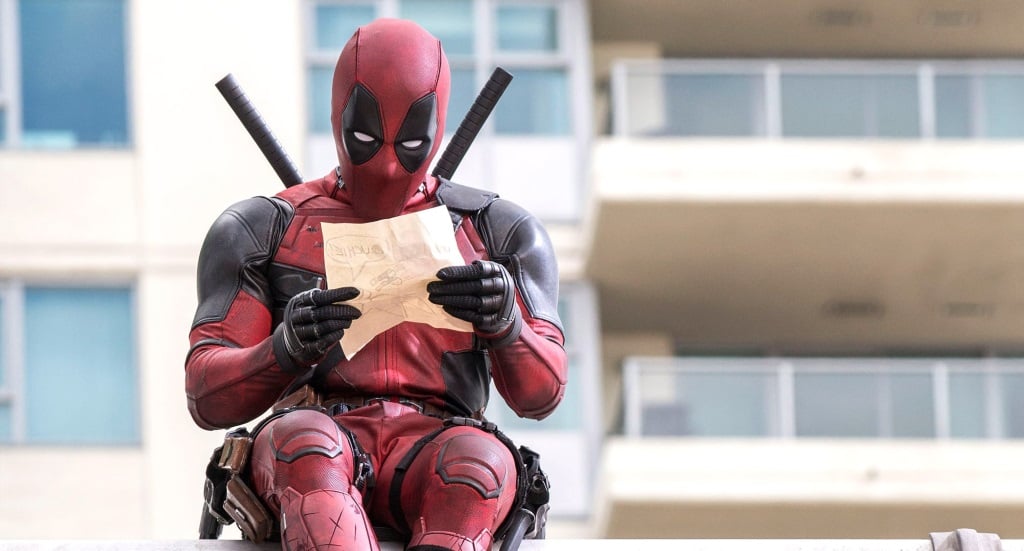 Since Deadpool doesn't have the biggest budget in the world, Reynolds, the cast, and crew have been forced to get creative, which has only gotten stellar results.
The actor/producer/writer revealed to Stuff.co,"Having Deadpool positioned as a summer movie gives us a little more license to go a bit bigger, but at the same time our budgets are not comparable to some of the big Marvel movies. But necessity is the mother of invention so the less we have, the more creative we have to get."
Fans of the first Deadpool shouldn't worry though, as Reynolds promises "it still has this kind of down and dirty feel, which I love, but it also has so many elements that I think are going to blow audiences away and surprise people."
Next: How Reynolds uses Deadpool to traumatize his daughters 
Traumatizing the babies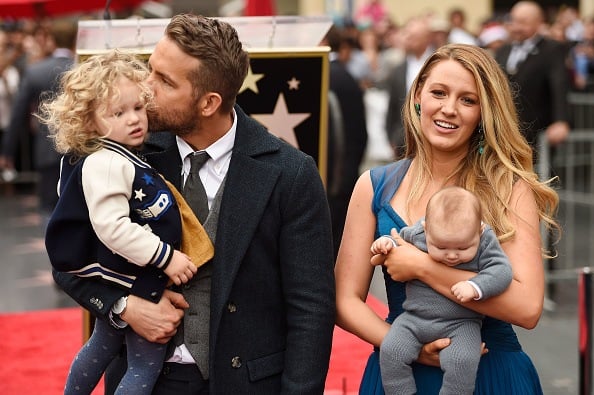 If you know Deadpool, you know that under the red suit, Wade Wilson is covered in lumps and scar tissues. Apparently, the makeup is way too much for Reynolds' young daughters, James and Ines.
The actor told People, "When I'm in the scar makeup, that's hard for my kids because they were on set a lot. I leave the house in the morning and I'd be Dad and then by lunch it looked like I fell asleep on a stove. My 1-year-old daughter would just sob, I mean for hours after seeing me."
Next: A red body condom
A disgustingly large latex coffin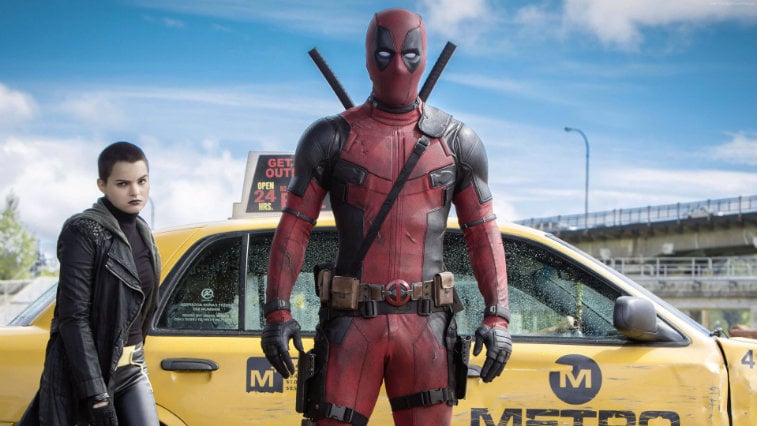 Though we adore everything about the Deadpool suit, getting it on Reynolds' body sounds like the most unpleasant thing on earth. The father-of-two jokingly described the entire ordeal during an appearing on The Graham Norton Show.
He said, "Well, it's like a big, red body condom but yeah, sure, call it a suit. Whatever you want. It's just like a team of people to get that thing on."
As if that wasn't lovely picture wasn't enough, he also described, "I'm always just so terrified I'll like throw up in the mask or something, you know… there's no space in that thing, at all. When I put it on, I can actually taste my own genitals. It's disgusting."
Next: A little help with the role
Body doubles
Not only does Reynolds spend a great deal of time filming in his yucky red suit, but he also plays Deadpool in the franchize's legendary promo. It's no wonder then that Reynolds uses body doubles whenever he possibly can.
In an Instagram post, Blake Lively's husband shouted out his body double, Yanis Marshall, for providing all of the dance moves in the Celine Dion music video "Ashes" for the Deadpool 2 soundtrack.
He described Marshall as "not just a dancer … he's an elite athlete, hero, and all around hilarious person" and also added, "Follow him on Instagram. Put him in movies. Throw confetti at his feet when you see him. He is a gift to this weary world."
Next: Superhero costumes are fun
The horrors of costumes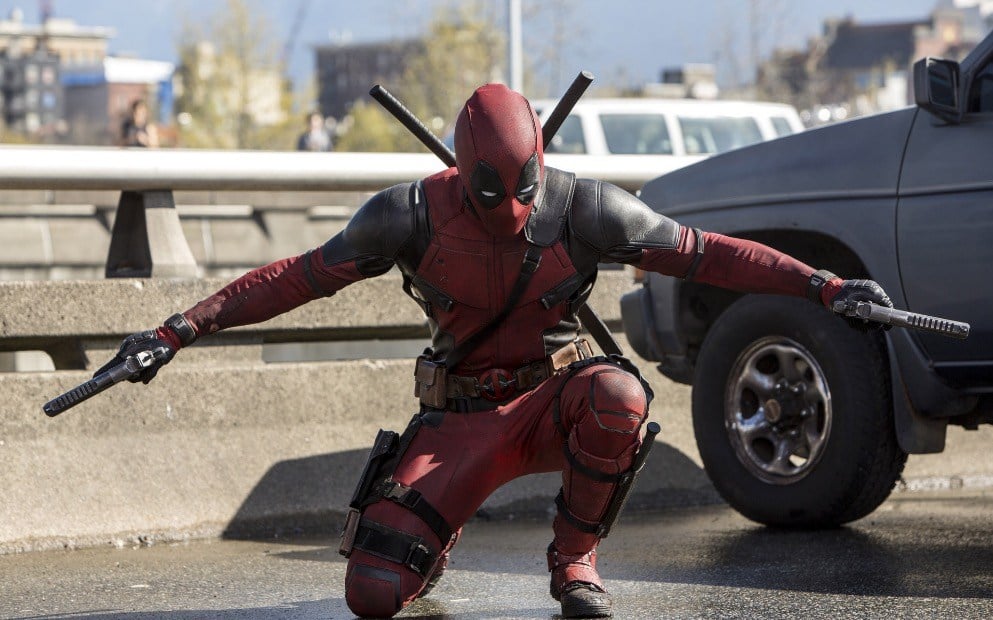 Reynolds isn't the only actor to have costume woes. With so many superhero franchises out there, actors are bending and contorting themselves and spending hours upon hours in hair and makeup. While filming X-Men: Apocalypse, Olivia Munn revealed it took a team of costumers and lubricant to slip her into Psylocke's costume.
Jennifer Lawrence will soon be hanging up the towel as X-Men's Mystique, and we would assume that the fumes and toxins associated with all of the blue makeup she has to wear are also just way too much to handle.
Follow Aramide on Twitter @midnightrami.
Check out The Cheat Sheet on Facebook!